Last Updated on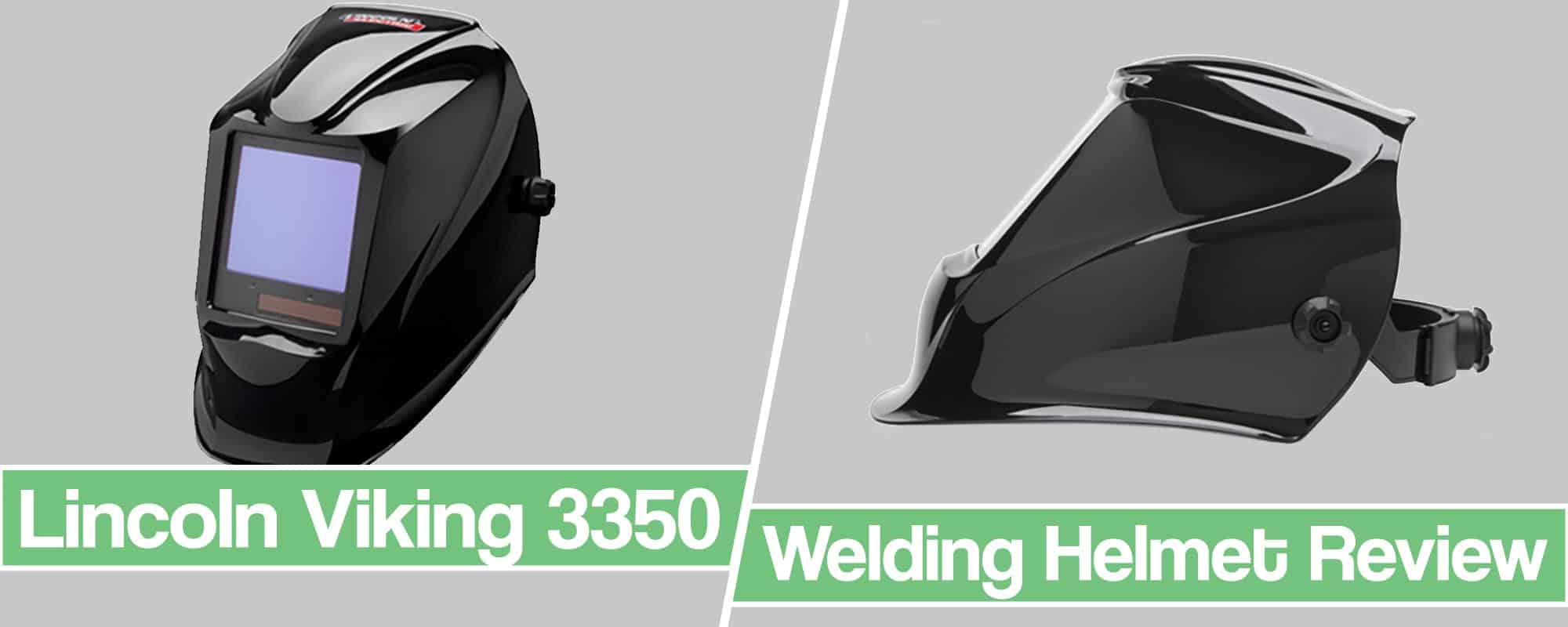 Look, I am going straight to the point. I know that you are interested in the Lincoln Viking 3350 helmet and that you are either starting your research now or you have already read quite a lot on it. All that you need right now is to learn about the helmet, see the pros and cons and if there are certain things that you need to know for your specific needs.
But there aren't really many good reviews out there that cover every aspect of this helmet and you will be left with doubts and blind spots for features or helmet usability. Welding can be tough and demanding work. If you are a professional welder, you need a helmet that does it all, does it well and does it comfortably.
This is why I decided to write this review and to share everything I know with you. As an experienced welder, I have seen it all (well, most of it, not to brag too much) and I know how important a good welding hood is for the quality of your work and especially your health.
Now let's have a look at the helmet!
The Lincoln Viking 3350: Strong Points
Viking 3350 does a lot of things, and it does them well. While it's not perfect- it might be perfect in certain situations.
It's well built for safety, sturdily built for survival in a construction environment where things do go wrong sometimes.
It delivers the highest possible optical rating and is one of the biggest lenses on the market for a huge field of view. One of the most impressive features is the high sensitivity lens which works well even when working with low amp TIG.
If you're looking for a helmet with a wide range of capabilities then Viking 3350 should have your attention. Its range of features and capabilities make it a great choice for professionals and hobbyists alike.
It's suitable for use in a wide array of industries such as general fabrication, power generation, shipbuilding, structural, offshore and pipeline. Its applications are stick, TIG, pulsed TIG, MIG, pulsed MIG, Flux-Cored, gouging, grinding and plasma cutting.
2019 Update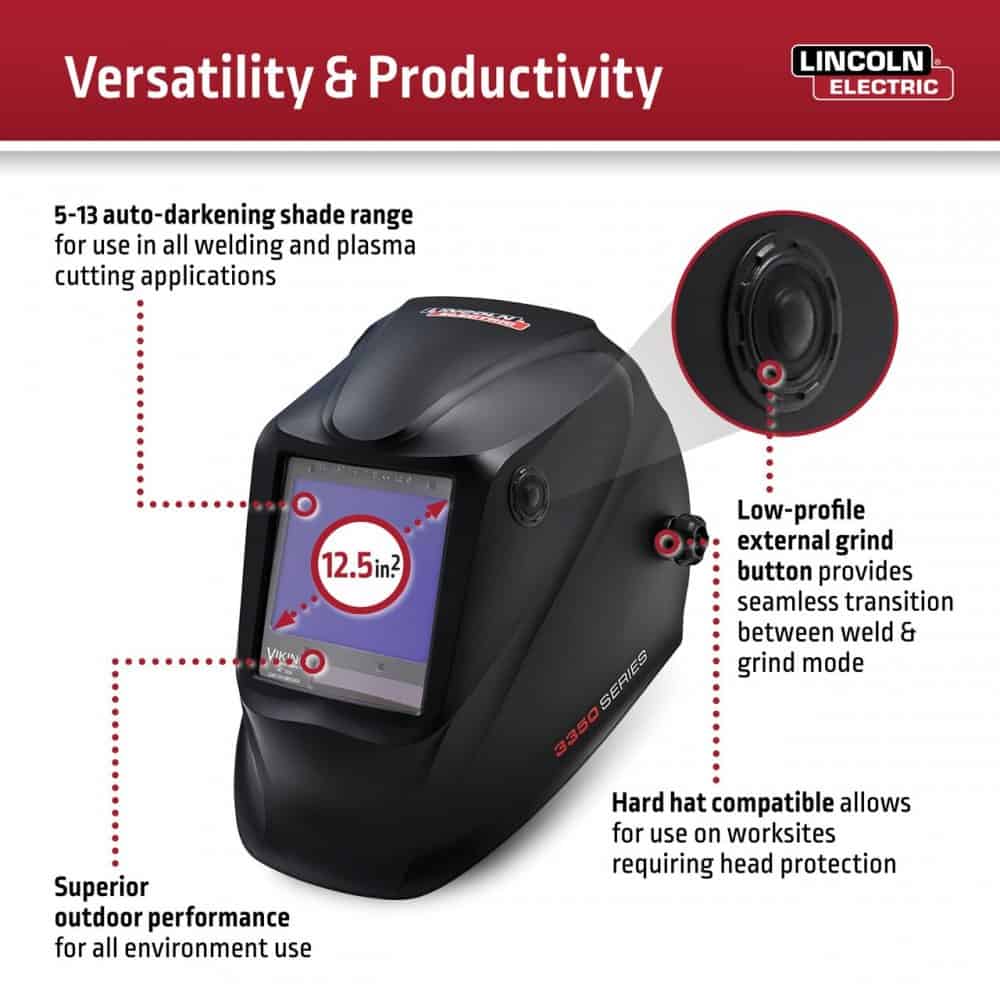 Lincon released a new version for this legendary welding helmet last year that was a breath of new life to this old warrior. For around the same price you get some awesome features and improvements.
The biggest flaw, in my opinion, was the absence of an outside grinding button. that is now fixed, Grind button on the upper left side of a welding helmet. you need to hold it for 3 seconds for the mask to switch from dark to light mode and the other way around.
Sunlight Differentiation feature: Basically your helmet will now know the difference between the sun and the welding arc and will not flash you when you are working outside
Longer battery life: There ware some improvements made to the ADF circuitry resulting in less consumption of energy ergo longer battery life.
The new awesome matte finish paint that I like much more than the previous shiny black.