Learning how to weld is a trait on its own. You can't be physically gifted for it and immediately start welding right off the bat.
It is not something you are born with and can genetically inherit either. Like most things in life, you have to go to school and learn it.


The most important thing welding schools need to teach their students is welding itself. Of course, you need to know the theoretical parts of the trade, but if the school doesn't prioritize the time under the hood, you will have difficulties once you graduate and find yourself on the job market.
Learning to place beads in as many difficult situations as possible will prepare you for actual work. But theory is also very important. The best welding schools will teach you both, knowledge and skills.
Going to a welding school does not only come with practical and theoretical knowledge. It also comes with a piece of paper. That piece of paper or a welding certificate is genuine proof that you can do the things that you claim you are capable of.
Here is a helpful table of contents of the article:
Best Welding Schools In The US
The first step is choosing the best welding school for you. Mind you, this is not an easy task. There are a few of them and all have specific courses that they offer. So the best way to start is to scout around a bit. See what courses they offer, how long the semesters last, how much you would need to pay, etc.
But the most important thing of all is knowing what you are getting when you finish. This will pave the way for your future welding career and set you on the right path. Of course, this doesn't apply only to the knowledge you are getting but also what welding certification you can get from the school.
We have created a list of some of the best welding schools in our opinion and have done much of the analysis for you (mainly the steps mentioned above) so you will not have to. We also concentrated on those that are certified by the American Welding Society mainly. There is also a welding scholarship offered by the AWS that you can check here.
Take a look and see what they offer.
Interactive USA Map of All Welding Schools:

All Welding Schools in the USA by State:
Welding schools near me from N – P
Welding schools near me from R – W
Best Welding Schools Comparison Table
School:
Location:
Welding programs offered:
School accreditations:
Certifications / Degree the school offers:
Cost of tuition:
Contact information:
Hobart Institute of Welding Technology
Troy, Ohio.
Structural welding, Combination Structural and Pipe Welding program, Many other short courses.
Accredited by Accrediting Commission of Career Schools and Colleges.
Many different certificates depending on the selected course/program.
For full-length programs: $11700 – $19500 For individual courses, prices vary.
Phone: 937-332-9500
Email: hiwt@welding.org https://www.welding.org
The Lincoln Electric Welding School
Euclid, Ohio.
Comprehensive Program – 16 Week Many other short courses.
Approved by the Ohio State Board of Career Colleges and Schools and International Association for Continuing Education and Training.
Many different certificates depending on the selected course/program.
16 Week Full program: $7,415 For other courses, prices vary.
Phone: +1 844-818-6038 https://lincolnelectric.com
Tulsa Welding School
Tulsa, Oklahoma Jacksonville, Florida Houston, Texas.
Professional Welder, Professional Welder with Pipefitting Associate of Occupational Studies in Welding Technology, Welding Specialist with Pipefitting.
Accredited by the Accrediting Commission of Career Schools and Colleges.
Welding diploma of attended program.
7 Month professional welder program: $20,983 10 Month program: $24,036
Phone: 855-806-4921 https://tws.edu
Advanced Welding Institute
South Burlington, Vermont Eagle River, Wisconsin.
Structural welding, Combination structural and pipe welding, Other shorter courses.
Accredited by Accrediting Commission of Career Schools and Colleges.
Welding certificates of the selected programs.
Full time programs range: $18,500 – $26,500
Phone: 802-660-0600 Email:alex@awi.edu https://awi.edu
Pennsylvania College Of Technology
Williamsport, Pennsylvania.
Welding, Welding Technology (AAS), Welding & Fabrication Engineering, Technology (BS).
Accredited by Middle States Commission on Higher Education (MSCHE).
Certificate / A.A.S Degree / B.S. Degree
Contact the school for an estimate
Phone: +1-570-320-2400 https://www.pct.edu
Ferris State University
Big Rapids, Michigan.
Welding Technology (A.A.S.), Welding Engineering, Technology (B.S.).
Accredited by the Engineering Technology Accreditation Commission of the Accreditation Board for Engineering and Technology.
A.A.S Degree / B.S. Degree
Contact the school for an estimate
Phone: 231-591-2890 https://www.ferris.edu
1. Hobart Institute of Welding Technology

Hobart is a brand name that is well known in the welding trade. They produce some of the best equipment, but they also produce some of the best welders in the trade by training them according to the highest standards.
Located in Troy, Ohio, Hobart's institute of welders technology is a community and technical college that only teaches welding.
With more than 90 years since the school started, they trained over 100,000 workers.
Hobart Institute of welding offers two welding programs that come as a complete package but they also offer individual courses that these two programs are made of. So you don't necessarily need to go through the entire welding program if you want to learn only a specific set of skills. Additionally, they do a lot of technical training programs like preparing students to get their welding certification.
They are accredited by some of the biggest organizations like the American Welding Society and Accrediting Commission of Career Schools and Colleges.
Hobart Institute of welding also has a job center that helps students land a proper job and they are one of the best welding schools when it comes to the effectiveness of their career help. Considering that the demand for welders is higher than the supply and that many employers are hiring fresh welders from the HIWT thanks to their high reputation, you shouldn't have much trouble with job placement.
Their two programs are:
Structural welding
Duration: 840 Clock Hours – 24 Weeks
Program breakdown:
Welding technology and blueprint reading
Advanced Blueprint Reading
Oxyacetylene Welding, Cutting, & Brazing
SMAW Basic
SMAW Advanced
GTAW Basic
GTAW Advanced
Gas Metal Arc Welding Basic
Metal Arc-Welding Advanced
FCAW
The structural welding program is created for the welding students that are looking to learn the most used processes in all positions. You will also learn the safety and technical aspects. Upon completing this program, you will have the needed skills to work as an entry-level welder in fabrication, construction, and shops.
Combination Structural and Pipe Welding program
Duration: 1400 Clock Hours – 40 Weeks
Program breakdown:
Welding Technology & Blueprint Reading
Advanced Blueprint Reading
Oxyacetylene Welding, Cutting. & Brazing
SMAW Basic
SMAW Advanced
SMAW 6″ Pipe 2G and 5G Positions Uphill
SMAW 6″ Pipe 6G Uphill
SMAW 2" Pipe 6G Uphill
GTAW Basic
GTAW Advanced
GTAW 2″ Pipe
Gas Tungsten Arc Welding/Shielded Metal Arc Welding 6″ Pipe
GMAW Basic
GMAW Advanced
GMAW Pipe
FCAW
As you can see this program offers everything their structural welding does but with the addition of pipe work. This is an excellent program for people looking to get all-around skills for all kinds of welding jobs including pipe welder jobs.
Hobart Institute of Welding technology offers its books, DVDs, online learning, welding gear and other needed resources at affordable rates. Their learning materials are rated highly and are used by many top welding schools around the world.
At HIWT the average class size is 18 students per one instructor. The institute is located on a 12-acre campus and its main facility has 156,000 sq feet. One of the biggest welding schools there are. All welding booths are equipped with flameproof curtains, quality ventilation, custom tables and great gear.
The HIWT has negotiated special rates for their students in the hotels in the area. This is very useful if you are from out of state and want to get through a course.


2. The Lincoln Electric Welding School

Location: 22800 St Clair Ave., Euclid, OH 44117, United States
The Lincoln Electric Welding School is also a name that can be considered a synonym for the welding industry. ey have been producing welding gear for a long time, and their welding schools have been around for more than a century.
The longest-operating welding school in the world. You can bet that they will make a great welder out of you because they have trained more than 150.000 welders so far.
In 2018, the lincoln electric welding school has opened its new Welding Technology and Training Center in Euclid, Ohio which has state-of-the-art facilities on 130.000 sq feet.
Their courses are broken into smaller-sized courses so that you can combine what you want to learn and make the curriculum for yourself. This can be great for those of you who know exactly what you don't know and want to learn.
They also have many short introduction programs which allow you to dip your toes into this trade and try different things for a small amount of money. This is great if you don't know what you don't know and you are not sure which path to take when it comes to welding.
Their courses can also be too short for some people. Different people had different experiences and while the majority are satisfied some people wished they could get a bit more time under the hood. If you are not a fast learner, you should check with the Lincoln Electric school to see a detailed course explanation to see if they will be a good choice.
Lincoln electric welding school also offers training programs for educators helping them become better welding teachers. You can also learn how to be a service technician for welding gear. Their school offers a lot of different learning approaches. It is difficult to pinpoint exactly what you can learn there but this school should definitely be something to keep in mind. Reach out to them and talk to their staff. See if the lincoln electric school is the one for you because it can easily be that it is.
Let's see now some of Lincoln Electric Welding School courses from beginner to advanced.
INTRO101 – Introduction to Welding
This is their short 5 day course that is cheap and a good overall starting point. They have even shorter and cheaper starter courses but we choose this one for the overview because it has the best price to what you get ratio.
Course breakdown:
Day 1: Introduction to welding safety, first half of stick welding lecture, different types of welding passes and stick electrodes.
Day 2: Second part of the stick welding lecture.
Day 3: Basic MIG welding.
Day 4: Basic TIG welding.
Day 5: Basic Plasma cutting.
Comprehensive Program – 16 Week
This is a whole program. Not just a single course. It is comprehensive as the name says and will prepare you to work with multiple welding techniques properly.
Breakdown:
Print Reading + Safety in Welding and Cutting
Oxyfuel Cutting, Plasma Cutting and Brazing
SMAW
GMAW
GTAW
Flux-Cored Arc Welding
Qualification Testing
The Lincoln electric offers many other excellent programs and courses. From motorsports to submerged arc welding and TIG pipe welding. There are too many to list all of them.
3. Tulsa Welding School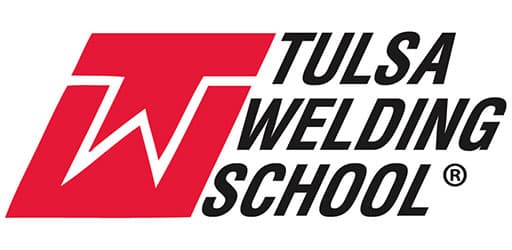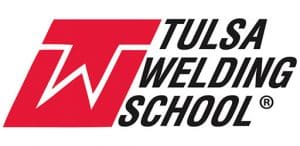 Website: https://www.tws.edu
TWS is now a multi-campus school with locations in:
Tulsa, Oklahoma – 2545 East 11th Street, Tulsa, OK 74104
Jacksonville, Florida – 3500 Southside Boulevard, Jacksonville, FL 32216
Houston, Texas – 243A Greens Rd. Houston, TX 77060
If you have any experience in the welding trade then you know about the Tulsa Welding School. TWS is one of the top welding schools in the US and you should seriously consider it. This school was established in 1949 and since has trained thousands of welders.
Tulsa Welding school helps its students from the enrolment phase all the way to the job application. TWS has many employer partnerships in the US and abroad and they try their best to help their students land a job right out of the school.
The training programs themselves are highly focused on time under the hood. Doing as much work as possible for the duration of the program is what helps even the slowest of learners become really good at this trade. In addition, their class schedules are flexible with the availability of morning, afternoon and evening classes so that you can fit them in with your lifestyle.
Tulsa offers four programs but we will focus on the two main ones.
Professional welder
Courses breakdown:
Fundamentals
GMAW/FCAW Processes
Structural Welding
Basic Pipe
Advanced Pipe
Welding Capstone
This is a program that will make a highly trained welder from you. After seven months of hands-on work classes, you will be ready to take on real work in various industries like aerospace, auto shops, shipbuilding, construction, manufacturing and more.
Professional welder with pipefitting
Program breakdown:
Fundamentals
GMAW/FCAW Processes
Structural Welding
Basic Pipe
Advanced Pipe Welding
Welding Capstone
Introduction to Pipefitting
Pipefitting Essentials
Pipefitting I
Pipefitting II
This program on pipefitting and you should choose it if this field of work is the most interesting to you when it comes to the welding trade. You will acquire the skill to work as a pipefitter, steamfitter, boilermaker and plumber. The pipe program also teaches you core knowledge like blueprint reading, the math behind everything, codes and standards and more.
Tulsa Welding School is a serious institution that has helped thousands of people on their path. Their programs are lengthy but the hands on time you get there will last you for life. Another exceptional advantage they have over many schools is that they let their students come to the facility any time they want and brush up on their welding skills. That means that after graduation you can go there sometimes and improve your welding skills and get help if needed.
They also offer a lot of help with financial aid and have military benefits. The school also offers help in student housing and they have partnered with EDUrent to help you find a perfect place to live while you are there. They can even help in finding roommates or raising money for housing.
Tulsa Welding School has so many accreditations and licenses that it is impossible to list them all. However, you can check them out here.
This is an excellent video from Jody's youtube channel. He did interviews with Tulsa students. This will give you a good idea of what to expect from the school during and after your program.
4. Advanced Welding Institute

Advanced welding institute is an excellent welding school with a hands-on teaching approach that is both professional and welding-focused. The AWI was established in 2003 because their sister company called, Vermont Nondestructive Testing, was in need of performing welder certifications. In other words, the school started from the need for qualifying welders, which means that the AWI will teach you how to be a qualified and certified welder.
They have two campuses. One is located in South Burlington in Vermont, and the other is located just south of Eagle River in Wisconsin. Both facilities are equipped with excellent gear from Lincoln and Miller. Besides the booths, they have, curing stations, classrooms, and learning centers.
The biggest advantage the AWI has is its highly focused training course on time under the hood and with a low student count per instructor. You get to weld all day, and their welding courses are very focused on welding knowledge specifically. Reading and basic math is required, while everything else is only welding-related. This is great for people who don't want to waste their time with anything else.
They are an accredited school by Accrediting Commission of Career Schools and Colleges (ACCSC). AWI assists with financial aid to the best of their abilities and with RRK Enterprise to help their students with off-campus living.
They offer two welding programs and they both include welding certificates.
Structural Welding
600 Clock Hours – 15 Weeks
Welding training programs breakdown:
WTB Welding Technology and Blueprint Reading
OAW Oxyacetylene
SMAW – Part I
SMAW – Part II
GMAW – Part I
GMAW – Part II
GTAW
This is their all-around structural welding program that prepares students for entry-level jobs in bridge construction, fabrication, welding shop jobs and others. If you are a total beginner this program will also work for you. It covers everything from safety to stick, MIG and TIG.
Combination Structural and Pipe Welding
960 Clock Hours – 24 Weeks
Program breakdown:
WTB Welding Technology and Blueprint Reading
OAW Oxyacetylene
SMAW – Part I
SMAW – Part II
GMAW – Part I
GMAW – Part II
GTAW
SMAW – Advanced
GTAW Welding Pipe – Advanced
This welding program is more meant for people who want to know how to do almost everything in the trade but focus on the pipe welding. That way you learn everything about welding structural and pipe. This additional knowledge opens up many doors, so if you are unsure which welding career path to take, it is wise to consider it.
Advanced welding institute works with many contractors and employers to help their students land a job as soon as they graduate. In addition, their career services department works with their students even after they graduate to help them prepare their resume, network, research companies and overall get that job.
5. Pennsylvania College Of Technology

Penn tech or Penn college is known for short is a technical college that prefers to teach you with as much focus as possible on hands-on work. This is more for people who want to learn theory but without sacrificing time under the hood.
In their 55,000 sq ft welding and metal fabrication lab, you can participate in multiple welding degree programs. They offer a Bachelor of Science Degree (B.S.) in Welding & Fabrication Engineering Technology, an Associate of Applied Science (AAS) degree in metal fabrication technology and welding technology.
You can also take their programs for non-destructive testing and a welding certificate program that teaches you four main welding programs with extensive hands-on experience. Let's take a look at their AAS degree program.
Welding Technology Associate of Applied Science Degree (A.A.S.)
Cost: Best to contact the school for an estimate
Technical college program breakdown:
Flux Cored I
SMAW I
Flux Cored II
SMAW II
Gas Metal Arc I
Gas Tungsten Arc I
Gas Metal Arc II
Gas Tungsten Arc II
Blueprint and Layout
Advanced Semi-Automatic Processes I
SMAW III
Advanced Semi-Automatic Processes II
SMAW V
Basic CNC Programming
Introduction to Metallurgy
Gas Tungsten Arc III
SMAW IV/Pipe
Gas Tungsten Arc IV
SSMAW VI/Pipe
Robotic Welding
Non-Destructive Testing I
Blueprint and Layout II
Occupational Health and Safety
Core Arts Perspective or
Core Applied Arts Perspective or
Core Global and Cultural Diversity Perspective or
Core Historical Perspective or
Core Social Science Perspective
Information, Technology, and Society
College Algebra and Trigonometry I
English Composition I
Technical and Professional Communication
According to Penn College's Assessment, Research, and Planning Office, their welding engineering technology program has an overall 95% job placement rate. That is thanks to their good reputation, good welding instructors and high demand for qualified welders overall on the market.
This is a great video showcasing the advanced tech that is available to welding students in their huge welding facility.
6. Ferris State University


Location: 1201 S. State Street, Big Rapids, Michigan USA 49307
Website: https://www.ferris.edu
Ferris State University has one of the best welding schools in the US.
This welding school was founded in 1984 and since then has won numerous awards, their students have been internationally recognized and their students typically get quality and well paid jobs.
They offer two degrees. The Bachelor of Science of Welding Engineering Technology and Associate in Applied Science of Welding Technology. Both of these will set you on a path to becoming a professional welder. Their focus is on hands on work where you learn the intricate details of how welds are put together with different processes but they go further than that.
You will learn to participate throughout the entire weld production process from the weld design to implementation.
There is quite a lot of theory being taught too but in a practical and applicable manner. This makes the graduates competent in many different areas which in turn opens up a lot of doors. You don't necessarily need to be a professional welder once you graduate. You can be a manufacturing engineer, project engineer or production manager.
You can participate in a lot of different sectors of the economy with the knowledge being taught here. For example, graduates find their jobs from construction to manufacturing in all kinds of positions because the knowledge acquired at Ferris State University is quite versatile.
You will learn how to apply welds themselves but also how to apply the mathematics and science behind it all, how to conduct welding certification tests like non destructive testing, designing welds and components, how welding teams work, identify welding technology problems, how to work with automated welding systems, robotics, material science, electronics and much more.
Welding Technology – Associate in Applied Science
Cost: Best to contact the school for an estimate
Ferris State University welding technology program breakdown:
Welding Proces 1 Lecture
Welding Graphics
Welding Proces 1 Lab
Welding Proces 2 Lecture
Welding Proces 2 Lab
Welding Fabrication 1
Quality Testing
Welding Fabrication 2
Introduction to Automation
Manufacturing Process
Electrical Fundamentals
Introduction to Material Science
Besides the technical and welding course outlined above, the state university also requires some general welding education courses like communication, literacy, culture and societal competency welding courses. You can see the full courses list here.
After you get your Associate in Applied Science degree you can continue to their Bachelor of Science of Welding Engineering Technology degree.
Welding Engineering Technology – Bachelor of Science
Cost: Best to contact the school for an estimate
Duration: 2 Years (4 years total if you count the A.A.S. degree)
Welding training program breakdown:
Quality Testing
Automation and Robotics
Design of Weldments
Automation and Robotics 2
Advanced Resistance Welding
Internship
Advanced Welding Processes
Computer-Aided Weldment Design
Welding Metallurgy
Project Engineering and Management
Controls for Automation
Fluid Power with Controls
Statistical Quality Control
Just like with the A.A.S. degree program, the student must take certain general courses like culture, US and global diversity, collaboration, problem-solving and a few other competency courses. See the full list of courses here.
This video presentation by Ferris State University does a great job of showcasing their facility, what their students do, and their welding instructors' dedication.
7. Welder Training & Testing Institute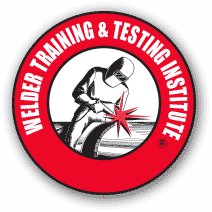 Location: 1144 N. Graham Street, Allentown, PA 18109
Website: https://www.welderinstitute.com
The Welder Training & Testing Institute is an institute of welding technology founded in 1968 in Allentown, Pennsylvania. They originally went under the name Breeden School of Welding but were renamed in 1973 since they started including welding training, inspection, and testing services for both individuals and businesses alike.
The changing of the name for the welding school signified a shift from an instructional institution to an organization. Besides training workers, their mission now includes providing industrial services to corporations who need outside testing, training, inspection, welding certifications, and consulting.
As far as education goes, WTTI can offer a welding school program that includes Career Level Programs and Advanced Welding Technique courses. Their custom training involves a welding course both in brazing and weld work. In addition, the Nondestructive Testing Institute includes such training methods as Magnetic Particle (MT), Liquid Penetrant (PT), Visual (VT), Radiographic (RT), Ultrasonic (UT), and Ultrasonic A-Scan Thickness Measurement. Finally, there are numerous CWI/CWE courses offered for national standardized welding certification.
WTTI is among few welding schools that offer inspection besides training as part of their services. Their list of services includes Certified Welding Inspection, Certified Radiographic Inspection, NDT Inspection, NDT Testing Methods, NDT Prcedur Portal, Calibration, and Additional Testing/Inspection Services.
Lastly, certification is what they do, and WTTI can offer the testing of welder and procedure qualifications. These would include Welder Certification, Procedure Certification, Brazer Certification, Inspector Certification, Documentation, Procedure Development Welding, Certification Test Submittal, and Remote Test Facility Program. The American Welding Society accredits their testing facility.
WTTI also has lab testing which has 17025 accredited mechanical and non-destructive testing laboratories. The list includes Mechanical Test Lab Services, Mechanical Test Methods, Nondestructive Testing Lab Services, and Nondestructive Testing Methods.
Depending on the course their education training prices and length vary. You can see below the high and low end comparisons.
Cost: $300 on the low end
Cost: $12,000 on the high end
Duration: 6 hours on the low end
Duration: 20 months on the high end
8. Universal Technical Institute


Campus locations:
10695 West Pierce Street, Avondale, AZ 85323
4175 East Conant Street, Long Beach, CA 90808
9494 Haven Avenue, Rancho Cucamonga, CA 91730
2611 Corporate West Drive, Lisle, IL 60532
1515 Broad Street, Bloomfield, NJ 07003
5151 Regent Boulevard, Irving, TX 75063
721 Lockhaven Drive, Houston, TX 77073
Website: https://www.uti.edu/programs/welding
The Universal Technical Institute is located in Orlando, Florida, but has institutions all over the country. They have schools that offer training in 45 qualifications with the most popular ones being Certified Marine Mechanic, Driver's License, and Diesel Technician.
As far as Welding Training Schools are concerned they have locations in Avondale (Arizona), Long Beach, Rancho Cucamonga (California), Lisle (Illinois), Bloomfield (New Jersey), Dallas/Fort Worth, and Houston (Texas).
The biggest advantages that come with attending the Universal Technical Institute come with being able to train with VRTEX virtual welders, studying a curriculum created by Lincoln Electric, and learning 4 different processes at the same time (GMAW, GTAW, FCAW, and SMAW).
As far as the welding techniques go, students can learn about all the procedures needed and equipment involved with each respective welding process. This also includes learning how to weld in flat, horizontal, vertical, and overhead positions and other positions specifically needed for pipe work.
After finishing the course, graduates will test themselves and get certified from welding industry-standard organizations such as the American Welding Society.
Cost: $7000 on the low end
Cost: $47,000 on the high end
9. Modern Welding School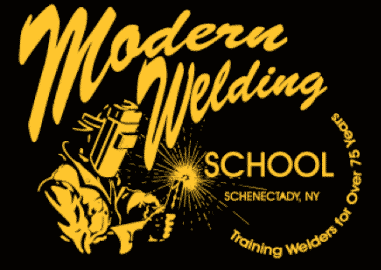 Location: 1842 State Street, Schenectady, NY 12304
Website: https://www.modernwelding.com
The Modern Welding School is a career school founded in 1936. The initial purpose for starting the school was to enable faster and more efficient ways of teaching welding. The school changed hands a few times and was eventually sold to the current owner in 1981.
They managed to expand and go with the times by adding new programs to keep up with the constantly changing field of welding. In 1995, the Modern Welding School settled down at their current school Schenectady, New York. The school is licensed by the New York State Education Department and approved by the Acces-VR and the New York State Division of Verteran's Affairs for the training of Veterans and other eligible participants.
The Modern Welding School offers two types of courses – Course 6 and Course 7.
Course 6
Duration: 665 Clock Hours part-time evenings only – 45 Weeks
Course 6 offers all positions Electric & Acetylene Welding, Structural Welding, Pipe, MIG, Structural Steel, and Comprehensive TIG Welding.
Course 7
Duration: 900 Clock Hours full-time days only – 30 Weeks
Course 7 involves learning combination welding. It basically includes everything starting from:
Safety in welding & electric arc
T-joints all positions
Electric Arc Groove 3/8-1 inch plates
hand cutting acetylene and propane
oxy acetylene welding
sheet metal welding
small diameter pipe welding in all positions
brazing of steel/cast iron
Oxy-Acetylene Welding of cast iron
Welding pipe 4"-10" all positions
Mig and Flux core welding all positions
Tig welding-carbon steel-aluminum-pipe
additional hours in preparation for code welds and certification testing
blueprint reading
weld symbols
fabrication project completed from prints
Modern Welding School also runs certification programs. In some cases, proof is needed of one's abilities and how actually good they are. They have one of the best and most reliable welding technology programs for licensed certifications that are approved by the state's highest authorities. Certification testing is available at their facilities but prior scheduling is required. Additionally, one can also schedule some practice time before taking the test.
It would be best to view the site or contact them directly for information about all the fees and costs needed and information about specific certificates.
10. Mesa Community College

Campus locations:
1833 West Southern Ave, Mesa, AZ 85202
7110 East McKellips Road, Mesa, AZ 85207
145 North Centennial Way, Mesa, AZ 85201
Website: https://www.mesacc.edu/programs/welding
The Mesa Community College has come a long way since its inception in 1963 when it opened at Mesa and Southern Valley. After enrolling 330 in the first semester the year when the school opened, they are now enrolling about 40,000 learners a year spread out across different courses. They have three campus locations – the Souther & Dobson Campus, Red Mountain Campus, and Downtown Center. Additionally, online courses are also available.
Their mission was always to create a vibrant and inclusive environment for all students that will allow them to achieve success, inspire them, and empower their actions.
When it comes to welding, the technical college offers an extensive welding engineering technology program for future jobs. Acquiring a degree here enables participants to become welders, cutters, or welder fitters. With the help of some experienced instructors, learners can learn about Oxy-Fuel welding (OFW) and cutting (OFC), Stick (SMAW), Gas Metal Arc Welding (GMAW), Flux Core Arc Welding (FCAW), and Gas Tungsten Arc Welding (GTAW).
After acquiring a Certificate of Completion, learners can form their own pathway depending on their plans. The Mesa Community College thus offers certificates in:
Welding
Fundamentals
Gas Metal / Flux Cored (GMAW)/(FCAW)
GTAW Ferrous
GTAW Non-Ferrous
Shielded Metal Arc Welding Pipe
Shielded Metal Arc Welding Plate
As far as degrees go, the one available with this community college is the Associate in Applied Science which essentially gives you an advantage when entering the workforce and gives you an edge in applying for a job. Acquiring this degree also enables students to complete at least three certificates mentioned above. It would be best to look at their site to see everything that it encompasses and what you will be learning.
Cost & Duration: It would be best to contact the community college directly for exact details.
Conclusion
There are many more welding schools in the U.S. but these schools are the best for almost any student. You should think hard about the kind of education you want and make your choice. Maybe you want as much welding time as possible during your school or want as much theory as possible.
You should also research welding schools in your state. Some of the top welding schools are a part of a community and technical college that have welding training programs and just because they are not on our list doesn't mean that you should check them out. However, a quality technical college that the American Welding Society accredits for example is definitely worth checking out. They may not have the biggest facilities, but it may be worth your while if they are near your location.