Everyone knows that welders are among the highest-paid tradesmen.
Welders who work hard to develop their skills and knowledge of the craft are able to benefit from high demand, and the ability to bargain for better pay and have access to highly sought-after positions.


A welder's pay can vary greatly depending on the state they work in, the company they work for as well as the skill level they possess.
When choosing which niche to fill in the welding job market, it is important to understand the difference between different welding positions. Some types of welding jobs pay much more than others for good reason. Some positions will require a welder to work in harsh or unpleasant conditions.
Many places where demand for welders is high, like Alaska, are known for difficult weather and challenging conditions. Welders are also frequently asked to leave their families for long periods of time at very remote work locations.
In many cases, the jobs can come with significant hazards as well. Remote locations, dangerous environments, and jobs that require the welder to work in an enclosed area generally pay much more than other welding jobs.
Interesting Fact:
Underwater welding jobs are generally the most dangerous for a variety of reasons and offer pay that few other welding positions could compete with.
Interactive Map of the Best States for Welders

If on mobile click hold a state to see details.
Three Best paid Welding jobs
As an occupation, welding comes with a great deal of satisfaction, but it is also a highly competitive trade that requires those considering it to weigh their options carefully.
What follows is a description of the highest-paying welding jobs available. We will discuss the hazards, the benefits, and the pay ranges for each to help you make a more informed decision.
1. UnderwaterWelding – Wet Welding & Dry Welding Or Hyperbaric Chambers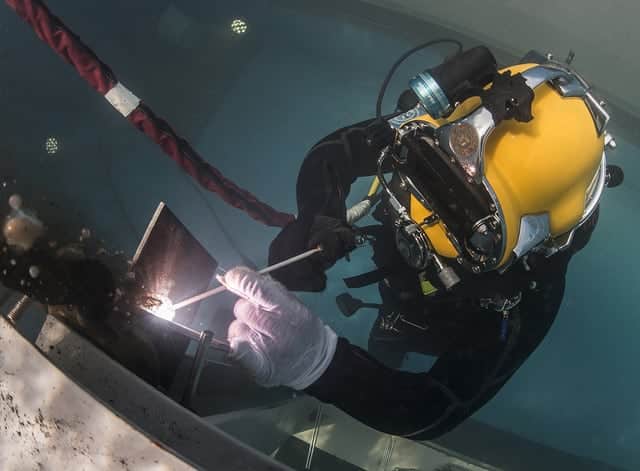 Easily one of the most dangerous activities a welder can do, underwater welding, is also among the most secure and highest paying jobs out there. Underwater welding comes with special compensation for the added hazards that come with working underwater.
In addition to the obvious dangers, these tradesmen also have to cope with barometric pressure.
Despite all this, many underwater welders enjoy the challenge and travel, as well as the surreal working conditions. Underwater welding comes in two forms, wet welding, and dry welding. Wet welding is done while the welder is submerged, either partially or completely.
Specially designed welding rods are used to make this possible. Dry welding or hyperbaric welding means welding in a sealed chamber that is submerged.
The hyperbaric chamber encloses the welder and the material to be welded. It is filled with helium or argon and oxygen to force the water out, allowing the welder to do his work. Underwater welders are required to undergo an extensive course of training.
This education includes diving proficiency which comes with a whole range of required skills as a professional welder.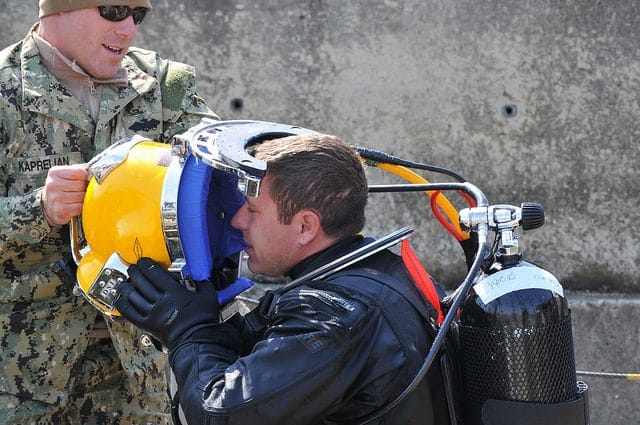 Aspiring underwater welders must pass a series of stringent performance and knowledge tests to earn their underwater welder certification. Skill sets required include SCUBA diving, topside welding, and underwater welding.
The average underwater welder's salary is $60k – $105k annually. However, most incomes float around $25,000 – $80,000. Diver welders in the top 10% make $115k while the bottom 10% pull in $30,700. And according to payscale.com its $39k – $125k
2. Welding Technician/Robotic Welding – The Line Between Welder And An Engineer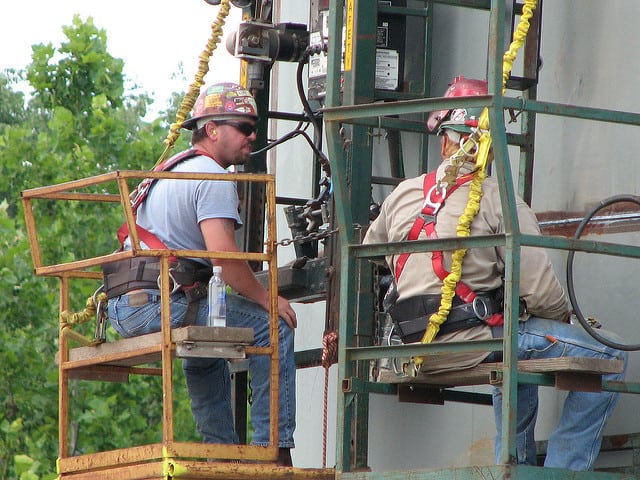 Welding is a terrific skillset to have and will continue to be much-needed for many years. Welders will be needed to work in difficult-to-reach places, low volume fabrication, and repair.
Many functions of welders will remain too complex to automate.
Machines have been built that can perform many welding tasks, but working in unpredictable environments and making difficult decisions will require a professional human welder for the foreseeable future.
In construction, a certified welding technician will regularly encounter a variety of metals and various situations that require their specialized expertise.
Contractors and employers will expect the tech to be well-versed in the latest developments and technology within the field and able to apply it.
A welding technician typically works in construction or assembly work. He or she must make critical decisions involving the type of welding techniques, equipment, and processes to be used.
The need for certified welding technicians will continue to increase, making this career path a secure job opportunity with good pay. Pay by Experience for a Welding Technician is on an upward trend. More on robot welding here.
An entry-level Certified Welding Technician with less than 5 years of experience can expect to earn an average total compensation of $51 – $62(in thousands) based plus bonuses, overtime pay and tips.
3. Army Military Support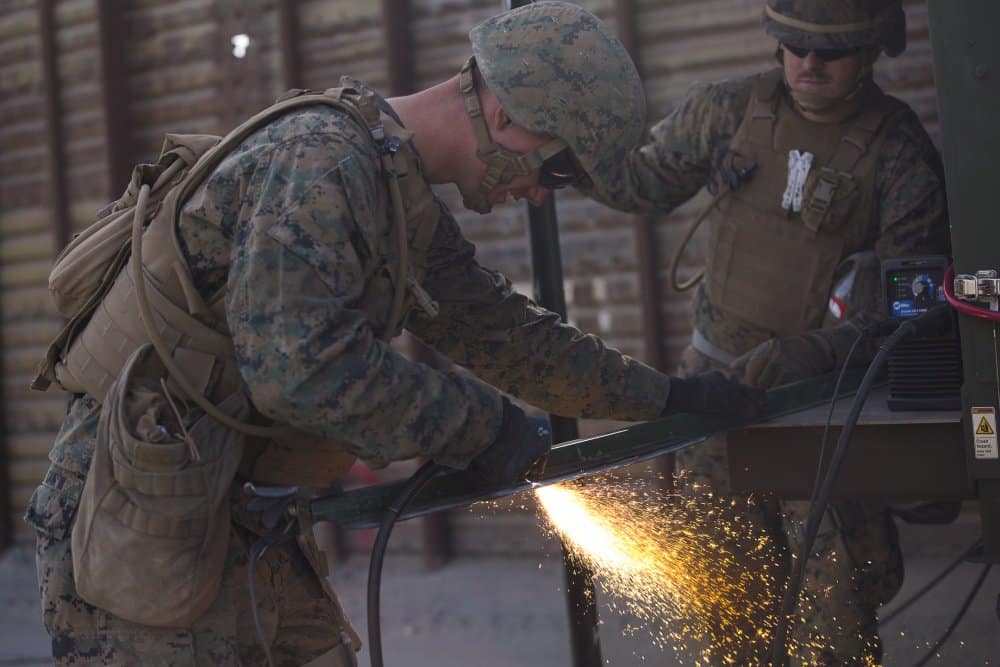 With America's military heavily engaged overseas, there is a definite demand for skilled trades in all four branches of the Military, particularly for welders.
The pros of working for the military are guaranteed benefits, good pension, and healthcare, an opportunity to travel, and a secure job.
To enlist in the Military as a welder you will have to pass a thorough physical and mental examination.
However, fear not because there are always high-demand Military Occupational Specialties (MOSs).
When you pass all the tests you will be sent to Allied Trades Training. The training lasts around 19 weeks and during it, you will also learn machinist skills that will come in handy when you go back to the private sector.
The salary is not impressive but there are other benefits besides a safe job that make up for it. Ability to Earn Credentials in GMAW, SMAW, flux-cored arc welding, GTAW, and oxyfuel cutting/plasma cutting.
Education benefits, like Tuition Assistance that allows a person to receive up to $250 per credit hour to take college classes. Afterward, then come credentialing programs, like further AWS and NIMS certifications. You can even become an AWS Certified Welding Inspector. The best thing about these benefits is that soldiers who serve honorably are going have access to the Post 9/11 GI Bill and benefits in this bill can be transferred to your family members.
$49,028 –Average yearly salary by GlassDoor.com
Pay will differ a lot depending on the state, certification, skills, and the branch of the military.
The Average yearly salary from other sources:
$41,076 U.S. Army Welder yearly salaries in the United States per Indeed.com
$46,919 Average Salary of Military Welder Jobs per ZipRecruiter.com
4. Pipeline Welder (Highly Skilled Welders)
Oil, gas, water, and other pipelines provide the lifeblood of our infrastructure. Pipe welders will always be in high demand as long as the demand for fuel and other resources is high.
Many pipe welders work on oil rigs and refineries. These facilities comprise the majority of the oil and gas industry. Pipeline welders are also needed in the automotive industry, shipbuilding, nuclear energy, aerospace, and fabrication, not to mention the armed forces.
Oftentimes, work areas are in hard-to-reach locations. In addition to learning how to lay down high-quality welds, welders working on industrial pipes must master the application of their craft while working in difficult positions.
One of the ways to enter pipe welding especially if you are on a tight budget might be the scholarship that the American Welding Society is offering a few times a year.
The national average Pipe Welders salary range from $35k – $58k/yr according to salaryexpert.com. On payscale.com your Market Worth would be 58k/yr and on glassdoor.com it's $38,166/yr.
Best States for Welders – Locations Where Welders are Best Compensated
As we have mentioned, above-average paying welding jobs requiring extensive travel, work in remote locations, and those involving hazardous conditions almost always offer the best pay for welders.
1. Alaska – Home of a Large Petroleum Industry
How about some welding in the Land of the Midnight Sun? Alaska is a great place to start your welding career, even if you are just out of welding school. For example, Shipyards constantly offer jobs for welders.
In a Shipbuilding and repair business, novice welders can learn new skills quickly and those with a Journeyman's level of skill can expect a fine salary.
The big plus of this state is a steady economy with constant growth for the past 20 years.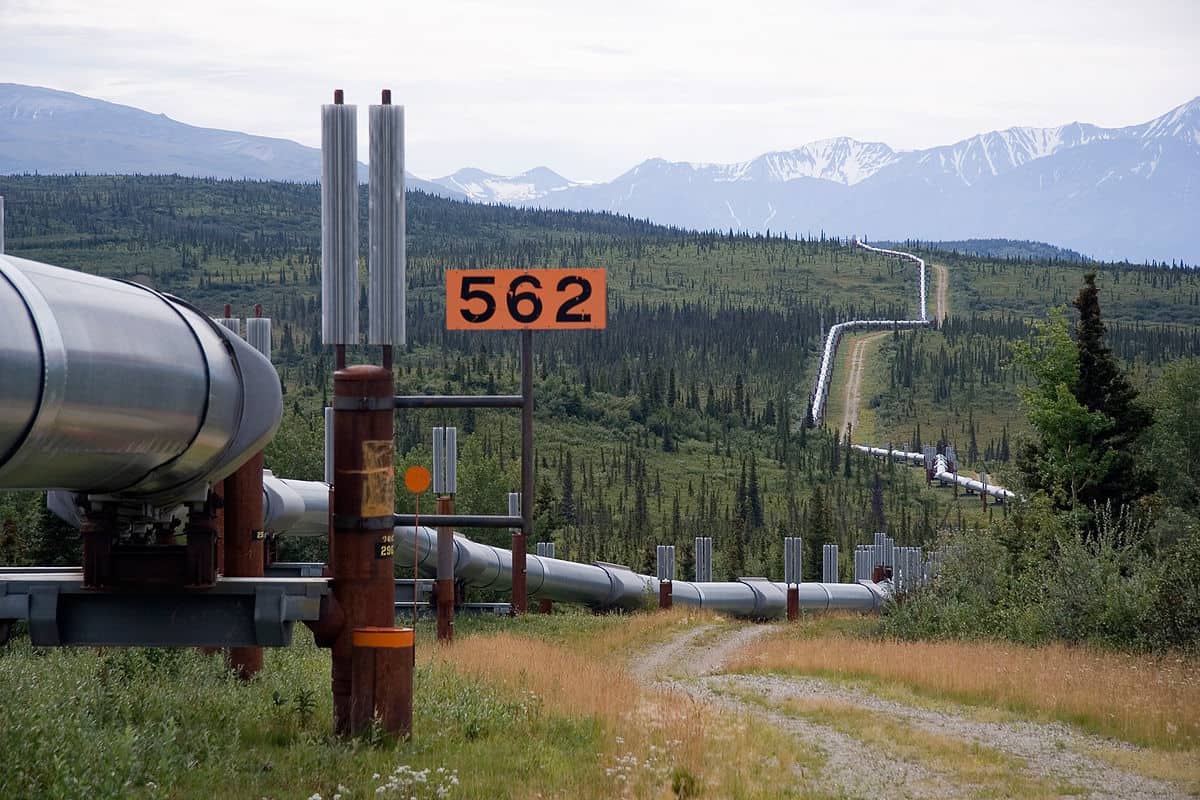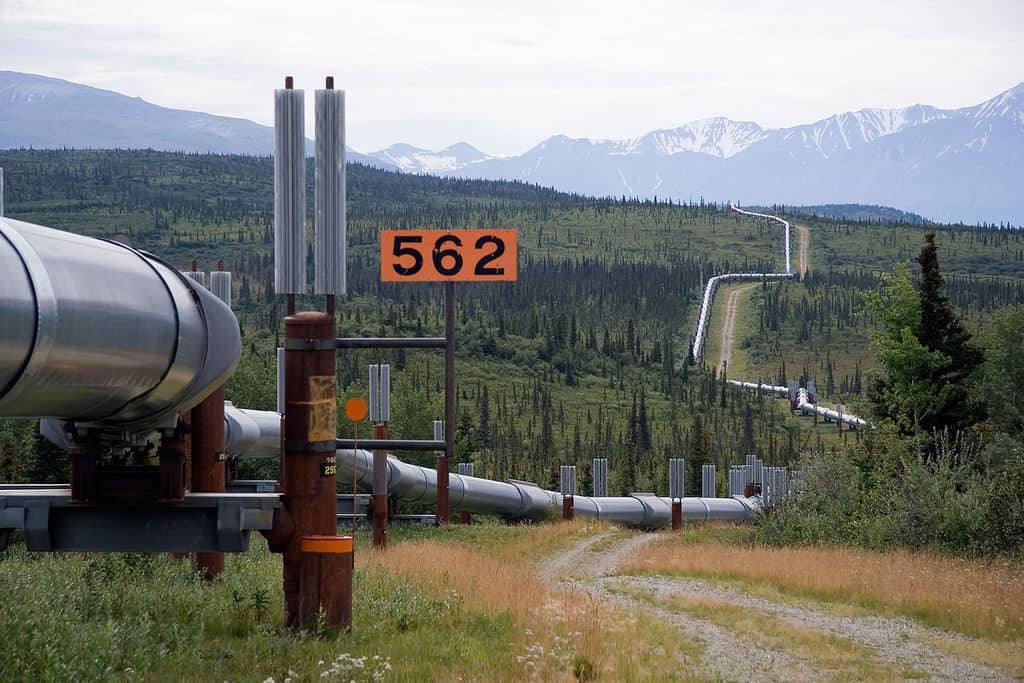 It's one of the safest places in the US right now to move in and build your future. Welders here have the benefit of a 30% pay hike for working outdoors in the winter.
Granted, that paycheck will be earned as Alaskan winters are anything but mild! It can get down to fifty below, but it isn't always cold! Summer in Fairbanks can get up to ninety degrees Fahrenheit. Also, there is a perk of 20% to 30% bonuses on winter working conditions.
Alaska's wilderness is breathtaking. Artist Bob Ross was stationed here. If you ever wanted to see the "happy little trees" in person along with America's most majestic mountains, Alaska is the place to go.
Depending on just how far north you live in Alaska, you may experience periods during the equinoxes where you have either eternal night or eternal day for a few months and then there are those Northern lights. Yes, you could be able to see the Aurora Borealis from within your kitchen!
$66,740 – Average yearly salary by Bureau of Labor for Alaska. The average hourly wage is $12.37 – $38.13 with $44.22 for overtime.
The Average yearly salary from other sources:
2. North Dakota
North Dakota has been known for its low cost of living compared to other states. Plus, it has a growing oil business that's bringing in many opportunities for people seeking jobs as welders. North Dakota stands out in state economic rankings due to its oil boom.
Despite what you may gather from the crime drama Fargo, North Caroline is a fairly safe place to live.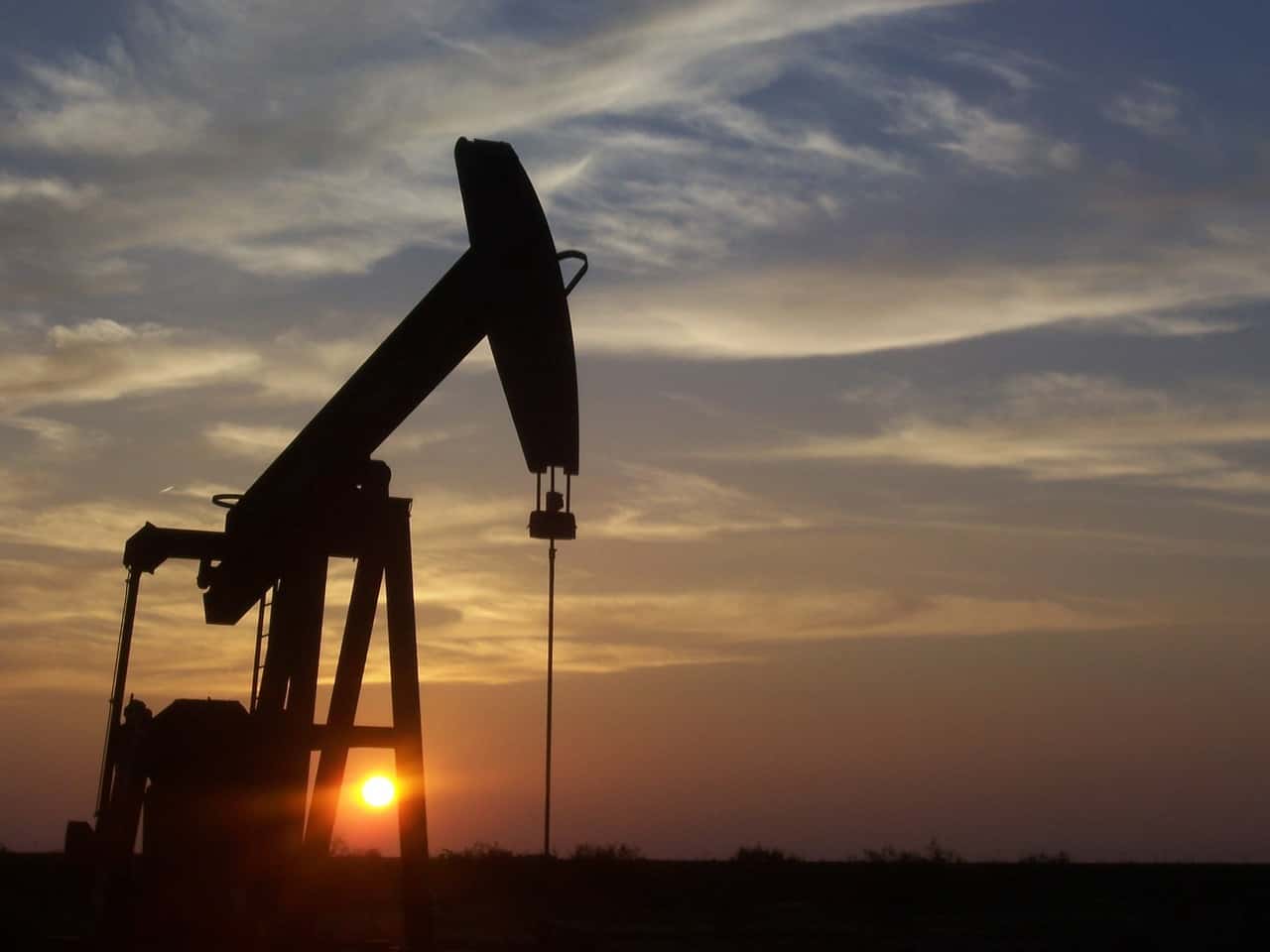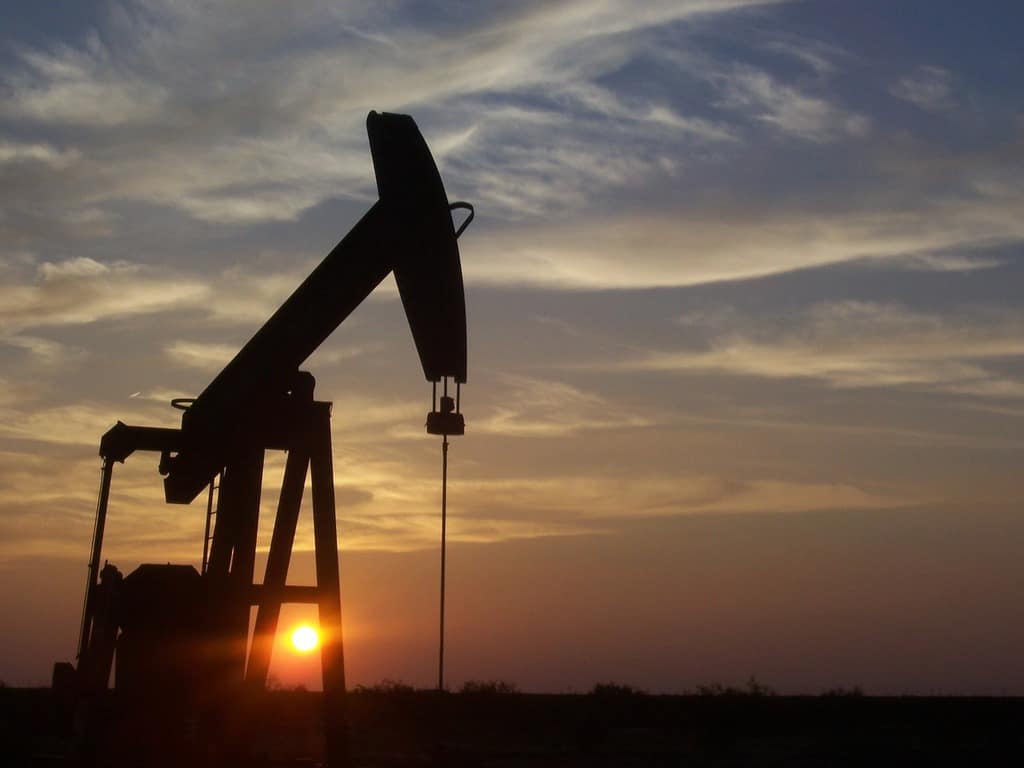 The crime rate is low, but road conditions can get hazardous in the winter, so pay attention and stay safe. The blizzardy winters can get down to sixty below.
If you like nature trails, free-roaming bison and learning about Native American cultures, there are historic sites and national parks that will accommodate you.
North Dakota is proud enough of its welders to hold welding competitions. Fargo hosts a Behind the Mask welding competition every year for welding students. It's a great way to get yourself out there and attract someone looking to hire.
$54,480 – Average yearly salary by Bureau of Labor for North Dakota The average hourly wage is $18.27. This is 10% above the national average.
The Average yearly salary from other sources:
3. West Virginia
"Life is old there, older than the trees", as John Denver wrote about this US state. West Virginia is almost Heaven, but its country roads aren't as old-fashioned as you think!
West Virginia has booming aerospace, automotive, and energy industries all of which require skilled welders. This means above-average salaries for welders. There is also a booming oil and gas industry in the state that offers a lot of jobs for pipe welders and fitters.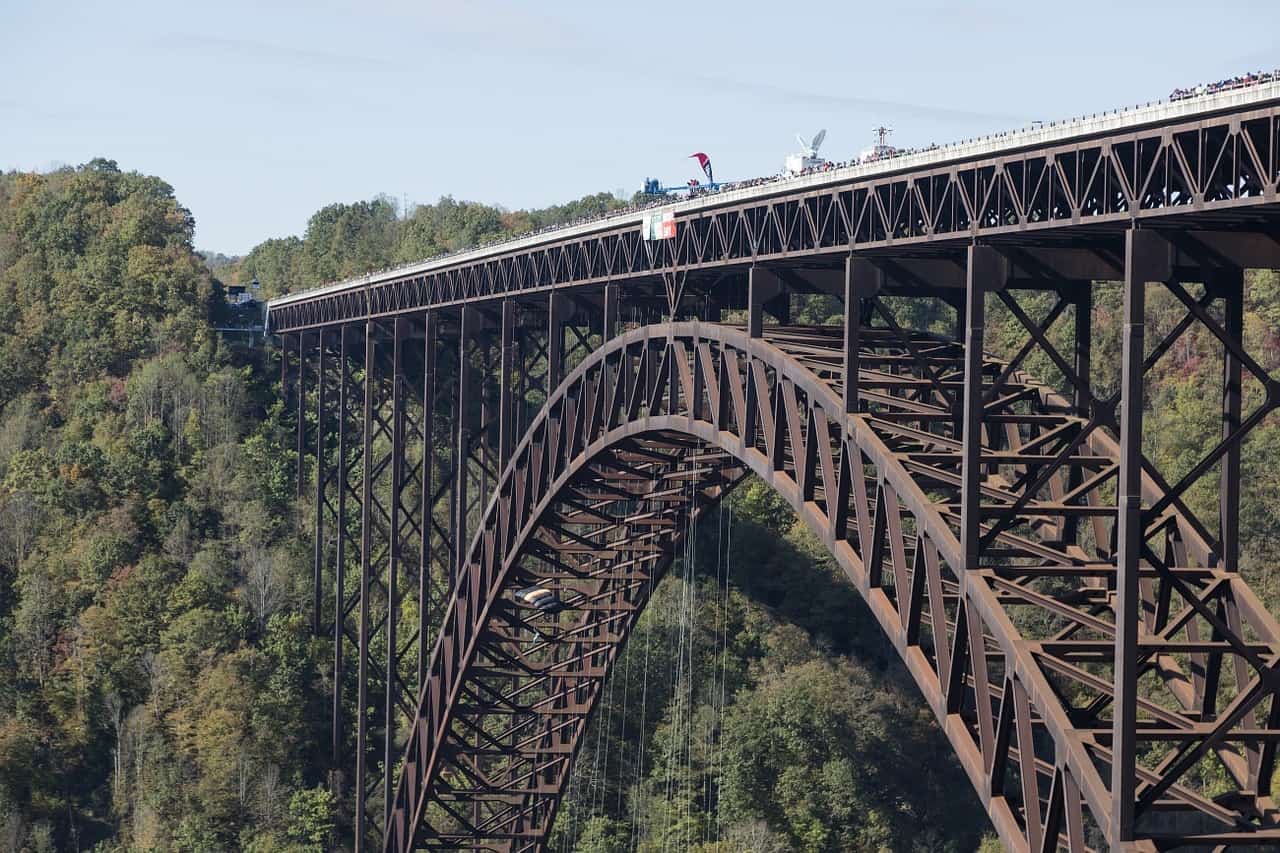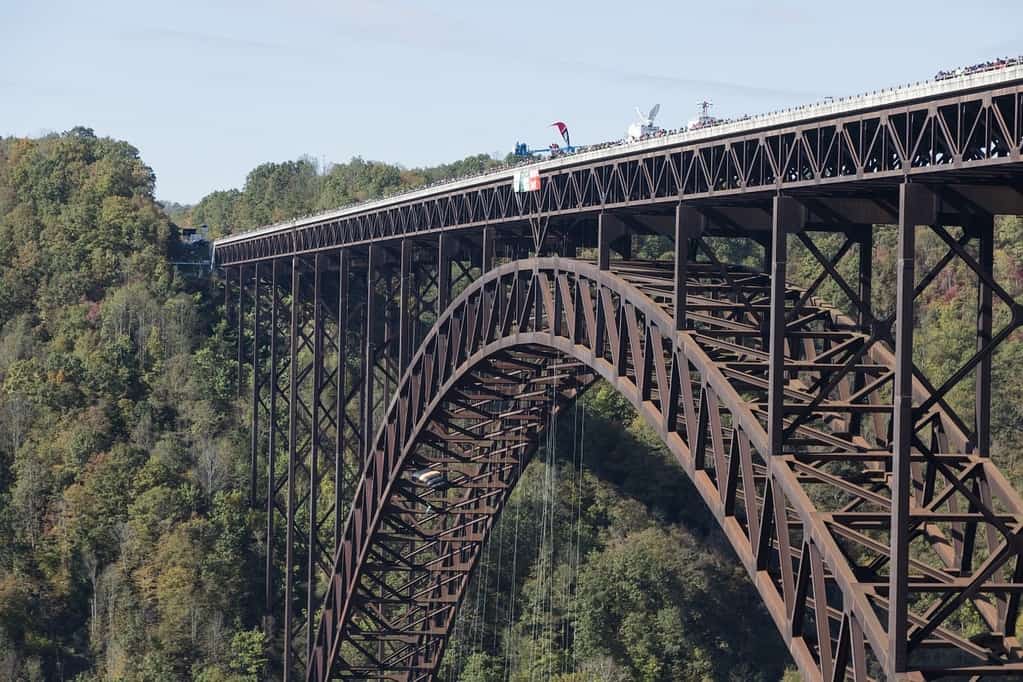 The cost of living here is rather low, which means that a paycheck will go pretty far. Autumn and summer are the best times to be in West Virginia with plenty of outdoor activities and breathtaking scenery.
West Virginia is a state that is abundant in natural resources and up to date with technological advancements. Anyone looking for a career in chemicals, biotech, energy, aerospace or automotive would do very well here.
A welder starting out in West Virginia can expect to earn around $12.42, or about $25,840 annually when working full time. More experienced welders can earn around $35.93 per hour, or $74,730 full time.
This range can depend on certification, experience plus type of position. The median wage for a West Virginia welder is $18.86 per hour. That adds up to about $39,230 per year.
4. Hawaii
Here is the land you know about from Hawaii 5-O, Magnum P.I., and the Disney film Lilo and Stitch. The tropical Aloha State has only two seasons with regional names. From May to October, the Kau season averages eighty-five degrees Fahrenheit.
From November to April, the holo season averages about seventy-eight degrees Fahrenheit. This is a great place for outdoor sports but always, heed the weather warnings!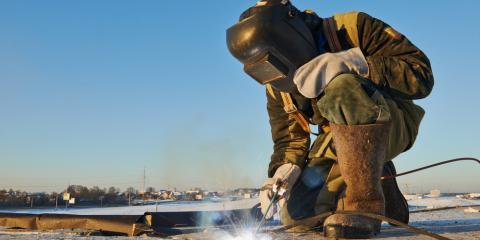 Volcanic fog may sometimes form when sulfur dioxide and other gasses from Kilauea's Halemaumau Crater blend with the air and sunlight.
Beware of weather warnings concerning this as well. Also, do not attempt to take a selfie with lava that's coming right at you. It's not a good idea you think it is.
There are 16 Offshore oil drilling companies in Oahu, HI. and all of them have offshore oil rigs and welders are needed on all of them. Because of Hawaii's tropical location and deep ocean connections along with the Hawaii Clean Energy Initiative, the state is very attractive to the commercial development of OTEC projects.
$61,830 –Average yearly salary by Bureau of Labor for Hawaii
The average hourly wage is $27.97. This can start at $17.75 and go up as high as $37.69.
The Average yearly salary from other sources:
5. Wyoming
Wyoming has long been known as the land of the cowboy, but it's also a progressive land.
It was the first state to have a national park, the first to have a national monument, the first in women's suffrage, and the first state to have a woman to be elected governor.
The winters are cold and harsh, but the people are warm and kind.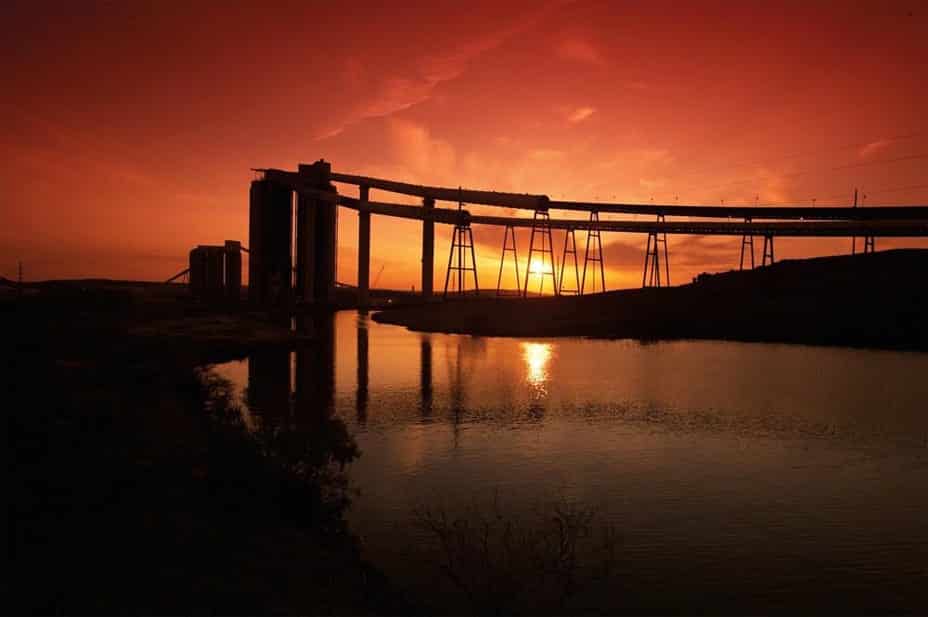 The same diverse natural history that makes Wyoming an ideal spot for geological and paleontological research and study also makes Wyoming a location with full and vast amounts of different energy creating natural resources such as coal, natural gas, and crude oil.
The state's natural resources make it so that Wyoming supplies more energy to America than any other state in the country.
Wyoming has an energy extracting industry from coal to oil. The manufacturing industry is growing which results in more job for welders.
The low population means there's plenty of jobs to go around and light traffic on your commute to work.
$61,150 – Average yearly salary by Bureau of Labor for Wyoming
The average hourly wage is $27.59. It starts at $16.91 and can go up as high as $41.66.
The Average yearly salary from other sources:
6. Nevada
It's said that Las Vegas is actually one of the least expensive vacation spots in North America, provided you can control yourself in the casinos.
Much of Nevada is desert and sees on average only seven inches of rain annually.
Much of the state is in the Great Basin. Even the Mojave Desert covers a bit of southern Nevada, but it isn't hot everywhere! Nevada means "snowy", referring to the mountains where you'll find many ski resorts.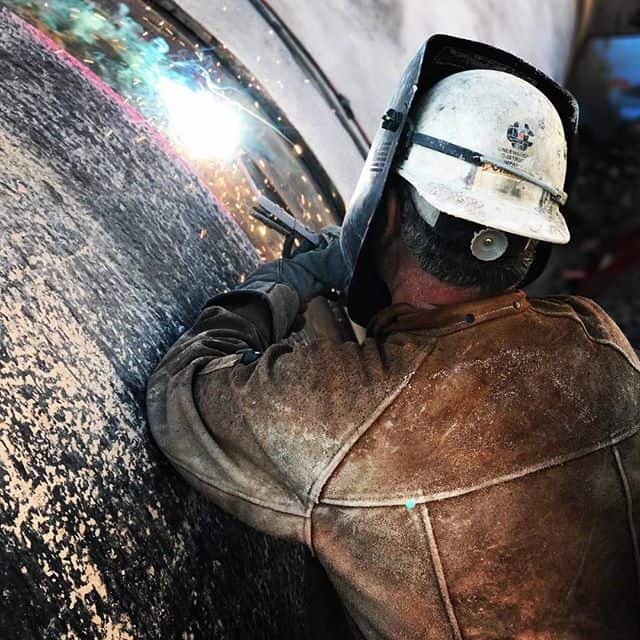 Nevada's leading industries also include manufacturing and mining/oil which all require a lot of trade jobs and welders. Since the economy is improving and the industries are growing so is the need for welders.
[F.A.Q] – Frequently Asked Questions
Can welders make good money?
Welders can make good money. However what a welder makes depends mostly on the state where they work, the company that employs them, the skill level they possess, and the type of welding they do. It is not a given that as a welder you will earn enough for all of your lifestyle needs because there are a lot of factors at play.
Can welders make six figures?
Welders can make six figures but it takes good skill and the right economic conditions. (1) If you are a pipe or an underwater welder and you are working somewhere where the demand is high for welders then you are in a good position to reach the six figures mark. The most important factors are your skillset and the condition of the market if you wish to join the six-figure welder club.
Is welding a good career?
Welding is a good career because it offers a lot of versatility and stability. First off welding is an evergreen skill, it allows you to travel, it pays well, it is not very difficult to get into, demand is pretty high and it is expected to grow and no matter what happens people will need someone to join metal together.
Another thing worth mentioning is that welding gives you more freedom and reduces your dependency on others because as a welder you can always offer your services yourself and start a small business.
Conclusion
Welders work is an exciting and challenging trade that requires a lot of dedication from its practitioners. Opportunities to travel, unique job sites and good pay make it a very appealing job for those whose demeanors suit it.
If you intend to go into professional welding, keep in mind that it requires a high level of skill and personal fortitude. Successful professional welders are highly respected for their toughness, problem-solving abilities, and resolve.
Anyone hoping to make it in this trade must be ready to go above and beyond the demands of the ordinary workplace.
I also have an article about MIG welding machines that you might be interested in. This isn't a trade where you can make it, without the right tools.