Black Friday/Cyber Monday are the favorite parts of the year, where you can get fantastic stuff at half a price or even less. While it all started in the US, Black Friday deals are now widespread, but what does that mean for you as a welder?
Last years, black Friday gave a chance even those with a tight budget to buy expensive welding equipment and machine, and those affordable welders, well, they became even cheaper.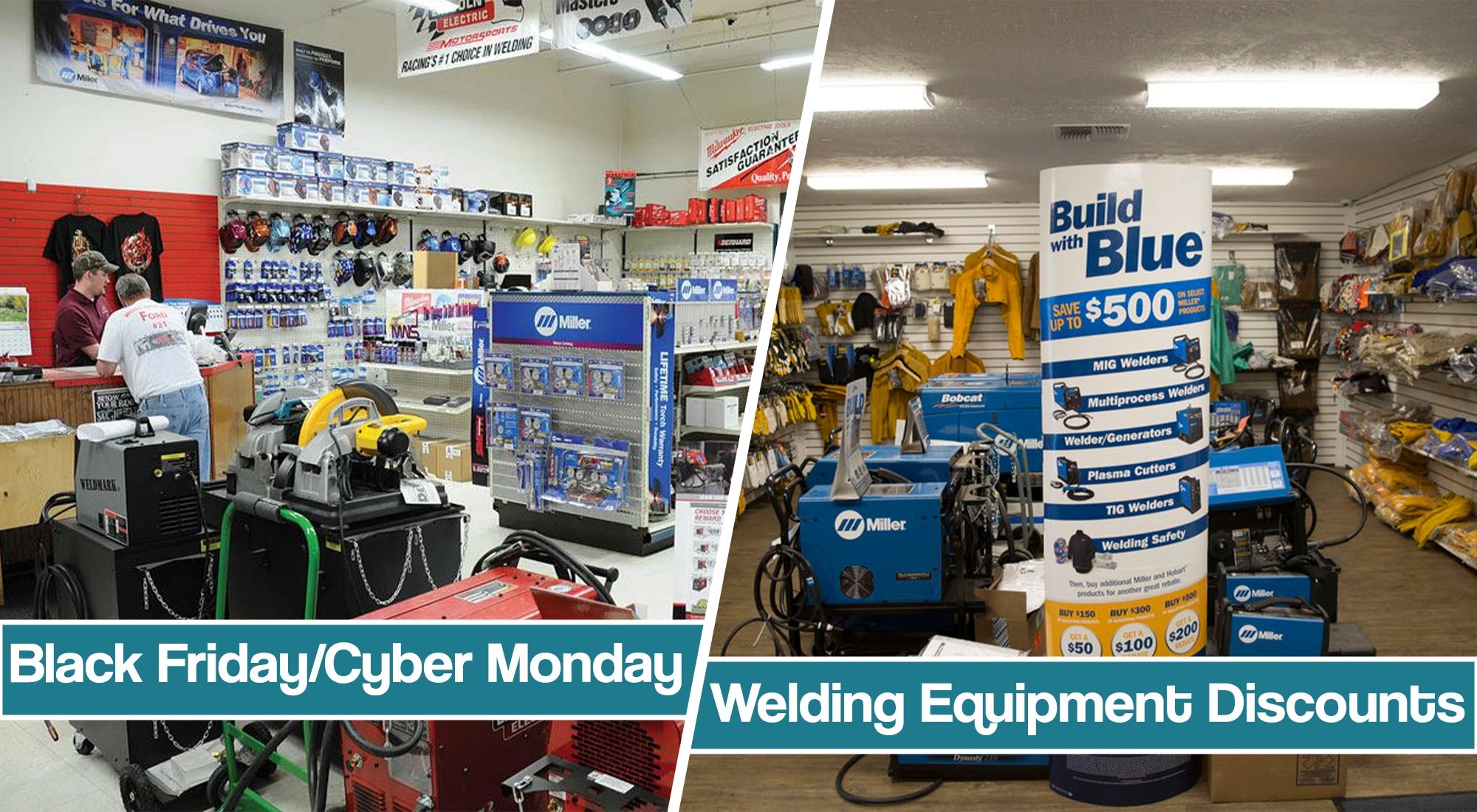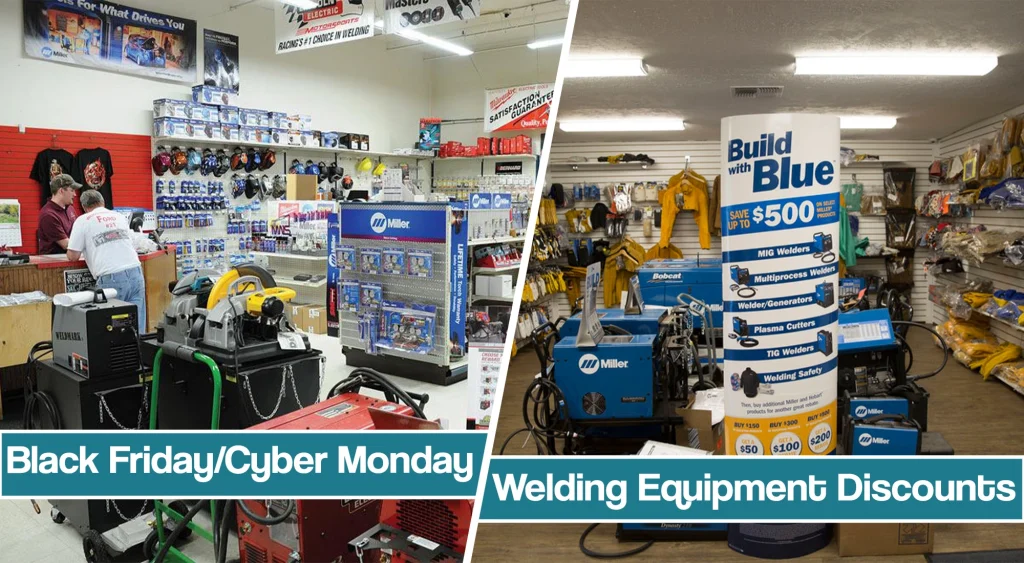 As our blog tends to get you the most for the money spent, we will keep track of this year's Black Friday welding deals.
Where Should You Look For Black Friday Welding Deals?
Whether you are shopping for welding machines, welding helmet, or other welding equipment, it is as important where you buy your stuff as well as what things you are buying. Therefore, we decided to round up some of the best places to shop for welding equipment at the best prices.
These are all known for great deals, and reading the online reviews, the shops have significant customer rights and protection services, with good warranty options and customer service. Therefore, you can spend more time choosing the right piece of equipment rather than worrying about shipping and packaging.
YesWelder Welding Equipment Deals
YesWelder is slowly getting renowned as one of the best budget welding equipment manufacturers.
Their machines, consumables, and accessories are known for excellent value for the money spent. The latest additions brought equipment that suits even professional welders, but the best part about it is you don't have to break the bank.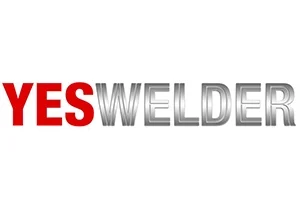 If you've been following our blog, we offer a regular YesWelder coupon code for 10% discounts. But if you stop by during Black Friday sales, you can save up to 20% from the original price or even more. It does sound pretty tempting, so be sure to check out the official YesWelder website. In addition, here are our top picks and recommendations.
YesWelder recently launched its Black Friday campaign, and the first one is called Black Friday Early Bird Sale. During Nov. 1st – 14th, you will get 15% OFF on KG-Series Welders & Cutters. Here are some of our recommendations.
Welder
Name
Process
Rated Output
Duty Cycle
Discount
Price


YesWelder MIG-205DS
Multi-process Welder
MIG/Flux Core
Lift TIG
Stick
20-205 A
60% at 200 A
15% Nov 1-14th
20% Nov 15-30th
Check Current Price YesWelder


YesWelder CUT-55DS
YesWelder CUT-55DS Plasma Cutter
Plasma Cutting
55A
60% at 55A
15% Nov 1-14th
20% Nov 15-30th
Check Current Price YesWelder
YesWelder TIG-250P AC/DC Welder
AC/DC TIG
Stick
5-250 A
60% at 250 A
15% Nov 1-14th
20% Nov 15-30th
Check Current Price YesWelder


YesWelder MIG-250 Pro Aluminum Welder
MIG/Flux core
40-250A
60% at 250 A
15% Nov 1-14th
20% Nov 15-30th
Check Current Price YesWelder


YesWelder ARC-165 Stick Welder
Stick/Arc
Lift TIG
20-160 A
60% at 160 A
15% Nov 1-14th
20% Nov 15-30th
Check Current Price YesWelder


YesWelder CT2050 7 in 1 Welder And Cutter
AC/DC TIG, AC/DC Pulse TIG, Stick Welding, Plasma Cutting
Weld 200 A
Cut 45 A
60% at 200 A
15% Nov 1-14th
20% Nov 15-30th
Check Current Price YesWelder
From November 15th-30th, you get a chance to grab a Black Friday/Cyber Monday sale with 20% off sitewide.
NorthernTools Welding Equipment
NorthernTools + Equipment has been selling equipment for novices, the weekend hobbyist, the serious do-it-yourselfer, full-fledged contractors, and trade professionals for over 40 years.
Today, there are over 120 store locations across more than 20 states, but it doesn't stop there. Their functional website is packed with over 100.000 tools, hand tools, and accessories, including welding products.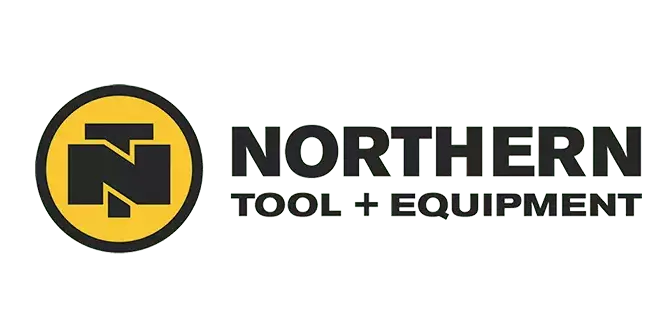 When browsing the NorthernTools shop, besides other welding equipment, you can find some of the best Hobart, ESAB, and Lincoln welders, as well as suitable accessories and consumables. While buying a brand name MIG welder, TIG welder, or a plasma cutter is always a good investment that eventually pays off, many see high initial prices as limitations.
Therefore, NorthernToool Black Friday deals give those on a limited budget a chance to get a professional welder at reasonable prices. In addition, you can browse for some of the best welding helmets on the market.
To ensure you don't miss out on seasonal deals and Black Friday promotions, follow our blog and check the official webshop.
NorthernTools also launched early Black Friday Deals, and while prices are not significantly lower, you will get free shipping. You have a chance to grab excellent value power tools, hand tools, or generators, but also welding machines and equipment.
Here are our top picks and recommendations.
Eastwood Welding Deals
Eastwood has been part of the DIY community and autobody industry since 1978. Today, they produce high-quality MIG welders and TIG welders for sheet metal and serious projects, as well as versatile multi-process machines. Besides welding, there is a wide variety of solutions for the autobody business, including car parts, tools, paints, and powder coatings.
While there are six retailers in the US, you can always quick shop at the Eastwood website to get the best deals. In addition, Eastwood keeps up with trends in seasonal shopping, so you can either shop or gift one of its amazing weld machines or tools and find a good deal.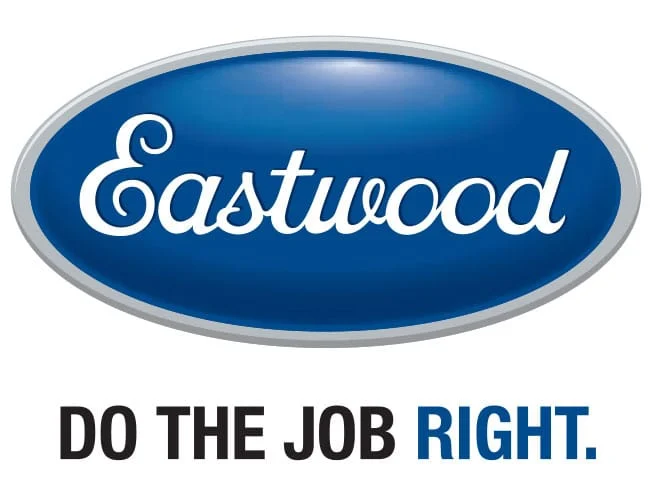 Our blog will keep you posted with all Black Friday shopping options with Eastwood, so check it regularly for updates.
Eastwood launched his epic Black Friday deals where you can save up to 70% on specific equipment, including their awesome welders. Here are the recommended deals we find the most valuable at this moment.
Amazon Welding Deals
At Amazon, you can buy nearly everything, from technology to home stuff, but also welding equipment. Some of the top sellers, such as Lincoln, Miller, ESAB, or Hobart, sell their supplies and welders on Amazon, so there is no doubt you can get the most out of one place.
However, since buyers in the past had negative experiences with buying from Amazon, we don't recommend it as our number one choice.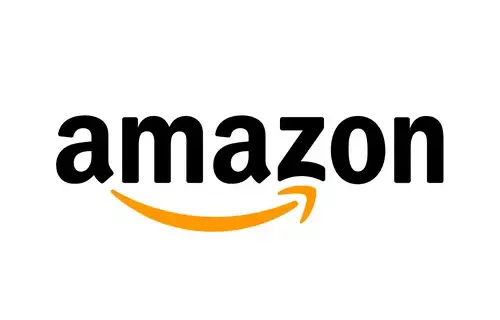 Nonetheless, Amazon is one of the go-to choices for grabbing some of the best Black Friday or Cyber Monday deals. If you are persistent enough, you can purchase excellent welding machines at sale for more than reasonable prices and get excellent value. The equipment prices and availability may vary with Amazon due to high volume purchases, but that might also be the case with brands and their shops, so you should pay close attention.
We find Amazon an excellent place to shop for a welding helmet. To save you hours of grunt work of browsing and refreshing, here are some quick shop recommendations for the best welding helmet deals from Amazon.