Last Updated on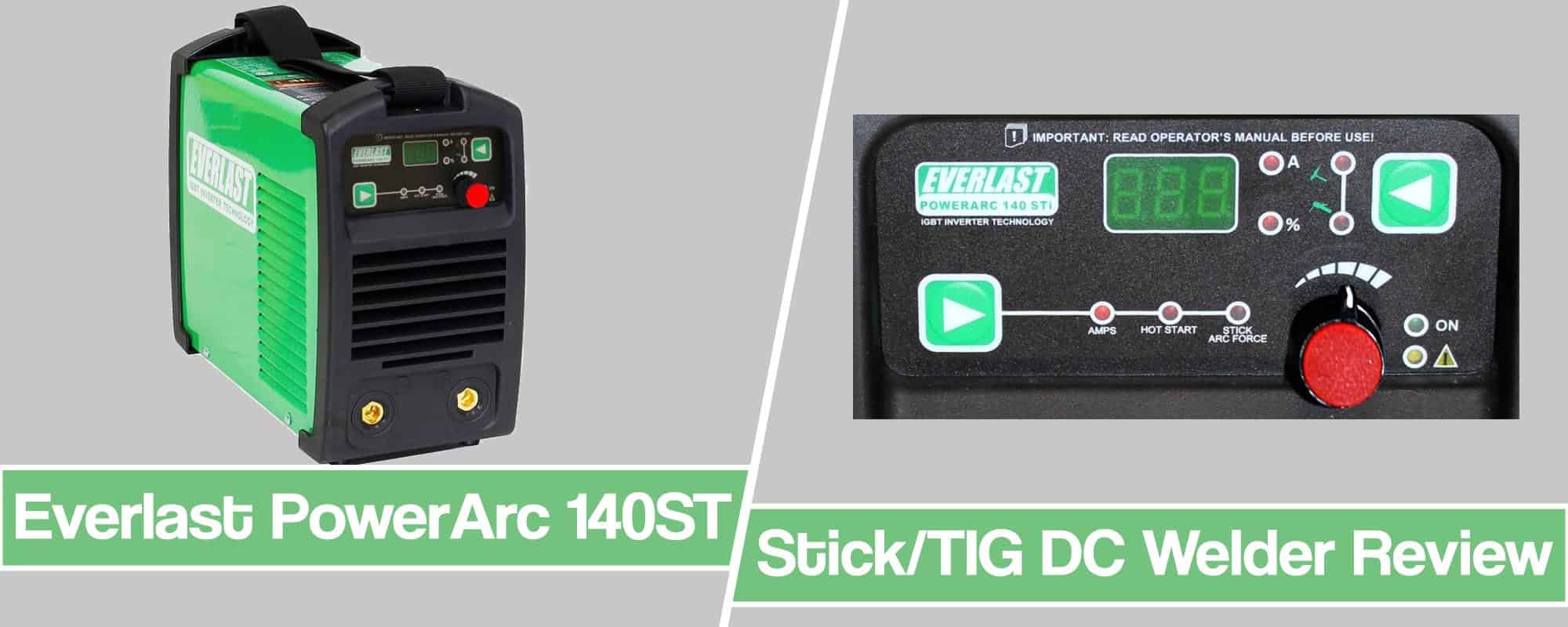 If you need a small utility inverter the Everlast PowerArc 140ST is the best one for you. Designed for maximum flexibility and performance, this Everlast welder could be a perfect choice for beginner welders or as a backup machine that you can easily put in the back of your van.
More so this utility class machine is also a TIG/Stick welder with dual voltage capabilities.
It is also not as expensive and is more than a reasonably priced welding machine with very good performance.
Our comprehensive review will tell you everything you need to know about this Everlast product.
PowerArc 140ST 40 Amp Arc Stick Lift Start TIG Welder, IGBT, Dual Voltage 110/220V
The Everlast PowerArc 140ST truly gives you a lot for your money's worth. These Everlast Stick Welders are small in size, weight only 10 lb. But don't let the size fool you, it performs exceptionally well when compared with larger machines in terms of arc stability. The arc quality can be compared with other commercial types of welding machines.
The Everlast 140ST is very energy efficient, so you won't be running your energy bill too much. It is very simple to use and easy to set so beginners will have no problems setting it up and start welding with it. Professionals can also make use of it as an inexpensive backup machine as you can also run it off a generator.
The video below from Kevin Caron demonstrates nicely the stick function.
The Everlast Stick welder has an adaptive hot start and an auto-adaptive arc force control. This feature is more than helpful when one has trouble with a hard-to-start electrode or with rod sticking. Besides welding Stick, this machine is also capable of TIG welding, making it that much more versatile.