Last Updated on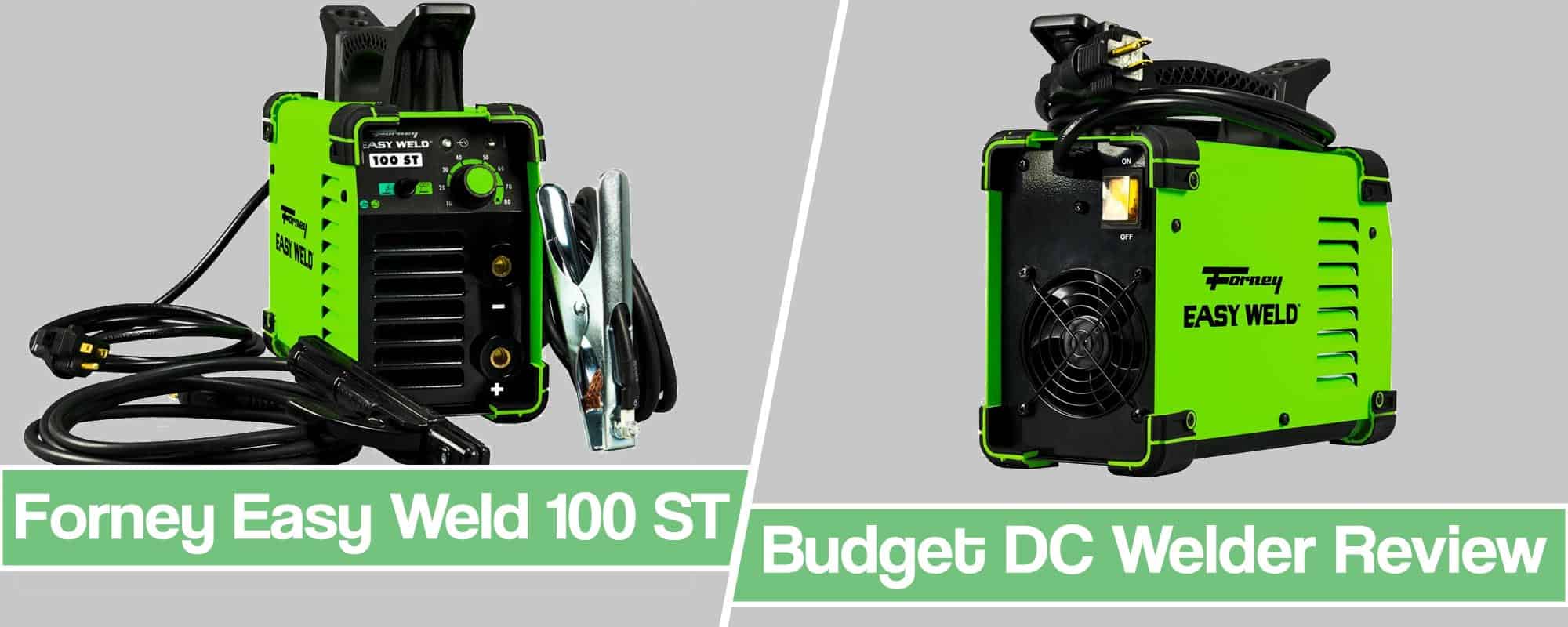 Are you looking for a small and adaptable arc welder? Look no further as the Forney Easy Weld 100 ST is the perfect machine for hobbyists and weekend welders that need to do some stick welding.
Traditionally, stick welders were known for being big and heavy. They also, most of the time, required a 230v or 240v outlets on 50 amps circuits. But in the case of the Easey Weld 100 ST the story is completely the opposite. It is light and as small as a breadbox, giving hobbyists and beginners an opportunity to do some arc welding on without additional hassle.
Let's see in more detail how the Forney Easy Weld 100 ST welding machine actually fares.
Forney Easy Weld 100 ST Review
Forney has a long tradition of making arc welders for handymen and farmers. But opposed to old Forney arc welders, the Easy Weld 100 ST is specifically aimed at people who don't need to stick weld professionally. More so, the old Forney welder was enormous and operated on 230/240v capacity. But the new one is capable of doing the same work with a 110v or 120v output.
the 100 ST is a 90 amp arc welder and is actually the smallest of its kind. The idea behind it is to have the same performance under much easier conditions. You can move it around and carry it with you with immense ease as it weighs only 9.65 lbs. (4.38 kg).
Besides stick welding, the Forney Easy welder is also capable of TIG welding as well. Making it both versatile besides being lightweight and portable.