Hey, it's a Hobart, It's AC/DC, comes with an air-cooled TIG torch, It's simple and it's assembled with quality parts plus it has that famous Hobart warranty.
For some people, this is enough to place Hobart ez TIG 165 in the "You won't get wrong with this one" folder.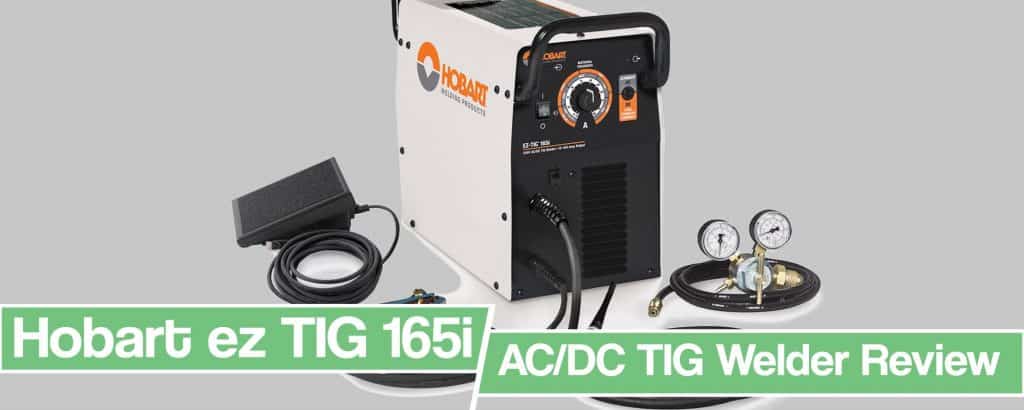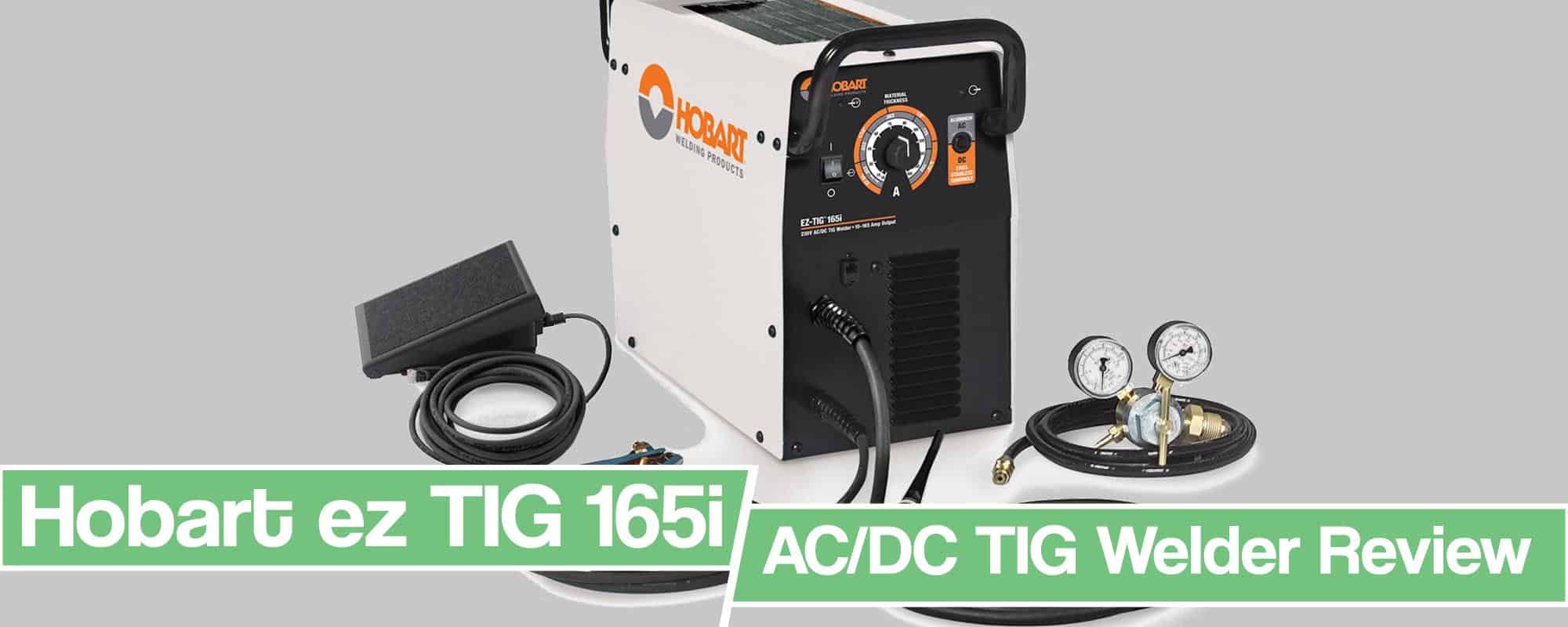 But if your line of thinking is somewhere aligned with mine you won't throw your hard earn money that easily. Hence this review of the pros & cons of Hobart's TIG welder from 2013…
I know that the best thing is to try the welder for yourself for a few days before making a choice, sadly that is something you can't do on the web. What you can do is read this review where we gathered and presented all the information coupled with our experiences with this TIG welding machine.
So please take a look and make an informed and educated choice on should you purchase this machine or maybe look for something else.
Hobart EZ TIG 165 overview
Hobart EZ TIG 165i is a very good inverter-based TIG welder that is meant for light work and for TIG beginners or hobbyists. It is very simple to use machine that packs enough power for most of the day to day work around the house or your garage.
The machine is priced fairly even if it is more expensive than other machines that are available on the marketplace because has a high-quality build and it provides you with excellent weld quality. I would say that this machine is a good price to quality ratio thanks to its features and quality. Still, this is not a heavy-duty welding machine but meant for lighter jobs.
It is an AC DC TIG welder with an inverter-based power source which means that you can weld pretty much any metal with it.
Specifications, Pros and Cons
Pros & Cons Summarized
Pros
Precise amperage control based on metals thicknesses
Makes beatuiful welds
Simple unit design and very easy to use settings
Availability of replacement parts
Fan on demand feature
USA brand product
Portable
5/3/1 / Hobart warranty
Cons
Somewhat expensive
Low duty cycle rating at 20% for 150A output
Requires 230 volts input
Specifications
Processes: TIG (GTAW).
Weld Thickness Range: Mild Steel – 22 ga. – 3/16 in.
Weldable Materials: Steel, Stainless, Aluminum
Input Power: 230 V, 60 Hz.
Input Phase: 1-Phase.
Current Type: AC/DC.
Max. OpenCircuit Voltage: 80 VDC
Rated Output: 150 A @ 20% duty cycle.
Amperage Output Range: 10 A – 165 A.
Weight: 50 lbs.
No products found.
Welding Power
The Hobart EZ TIG 165i power cord is plugged into a power source of 230V of input power which means that you can not run it on a regular home outlet of 110/120 volts but it will give you a consistent welding arc when TIG welding.
It has a power output of 165 amps which is very good and enough to successfully weld materials of up to 3/16 in thickness. The machine also has a decent amp output on the low end with a minimum of 10A which is good if you are welding very thin metal sheets or pipes.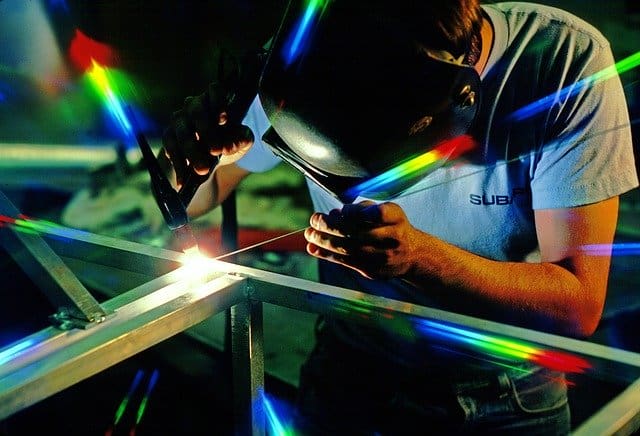 The duty cycle is not that great sitting at 20% at 150A output but considering that this machine is meant for lighter use it will be good enough for home or shop use.
Ease of Set Up and Use
The Hobart EZ TIG 165i is very easy to use welder. Welding with it is as simple as it can possibly be. All you have to do is to choose the material you will be welding and the welding thickness and that's it. It is all done in mere seconds right on the front panel. Controls are very intuitive and beginner-friendly which makes this welder a great learning machine.
Hobart EZ TIG 165i Features
Just because this welder is not meant for heavy use it doesn't mean that it doesn't have some interesting features.
First of all, it is an AC/DC TIG machine which means that it can weld anything from stainless steel to aluminum. It also supports a non-contact HF arc start which is reserved for high-quality TIG welding machines.
You can fine-tune your welding amperage thanks to its infinite amperage control and there is also a fan on-demand feature that extends the life of your Hobart EZ TIG 165i. The welder also has the ability to provide automatic post flow of shielding gas so that you don't have to worry about it.
There are however no AC balance, pulse, or frequency settings. This is good for the beginners not to confuse them or for people who don't need that but being able to set those things yourself can be very helpful for more demanding work.
The Build Quality and The Price
Hobart is a United States-based company and its quality is well known among welders. The Hobart EZ TIG 165i is no exception. This welder has an outstanding build quality and it will last you a long time. The TIG torch and foot pedal are both of good quality as well.
The price of this machine as I said earlier is higher than your average TIG for light work and beginners but this machine has Hobart's 5/3/1 warranty, excellent arc quality, it is AC and DC and it is of high quality meaning that it will last you for a long time.
Conclusion
This welder will not let you down considering that you use it for what it was meant for. Considering everything they put together in this product and the quality of it, it is certain that you will get years of great welding experience.
Regardless if you need to weld aluminum, stainless steel, or mild steel this welder is ready to weld. Just keep in mind its maximum amperage output if you need to weld a material thickness that far surpasses it.
This is a great welder for beginners and for lighter pro use and if you decide to go with it you won't regret it.