Last Updated on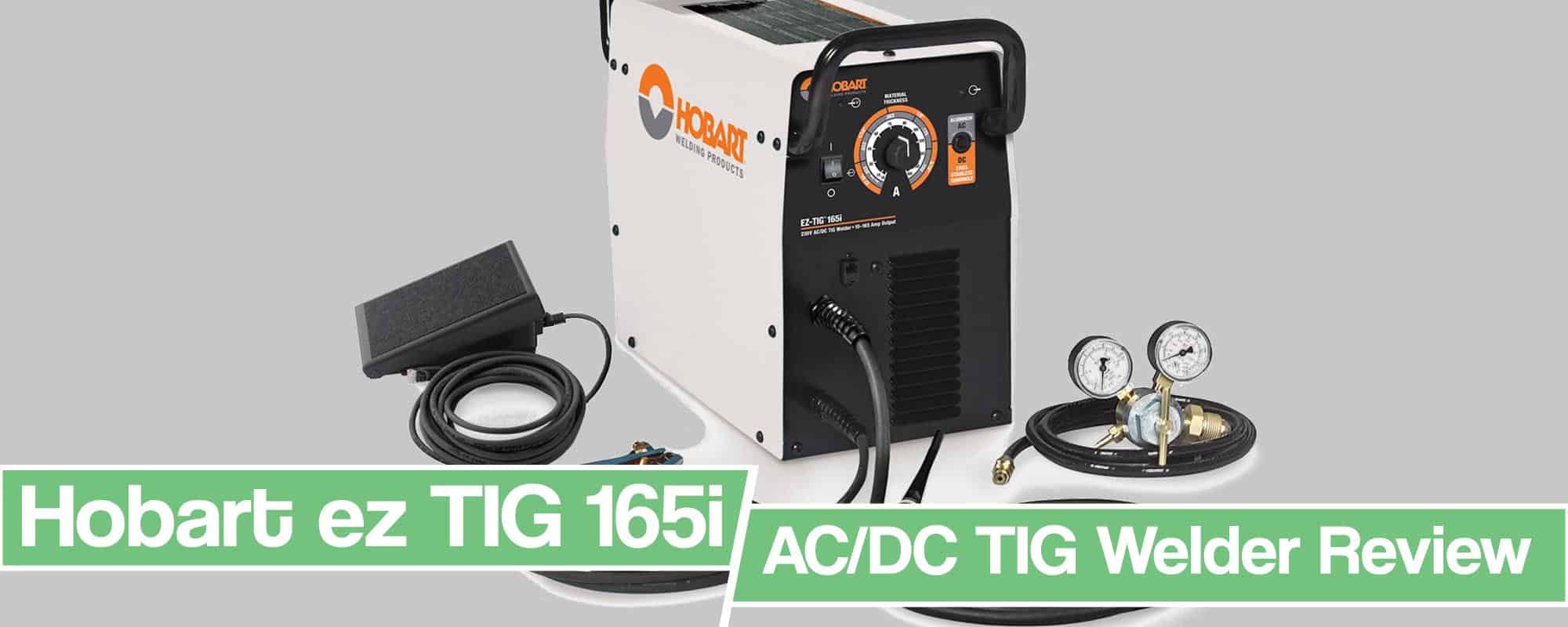 Hey, it's a Hobart, It's AC/DC, comes with an air-cooled TIG torch, It's simple and it's assembled with quality parts plus it has that famous Hobart warranty.
For some people, this is enough to place Hobart ez TIG 165 in "You won't get wrong with this one" folder. But if your line of thinking is somewhere alined with mine you won't throw you hard earn money that easily.
Hence this review of the pros & cons of Hobart's TIG welder from 2013…
I know that the best thing is to try the welder for yourself for a few days before making a choice, sadly that is something you can't do on the web. What you can is to read this review where we gathered and presented all the information coupled with our experiences with this TIG welding machine.
So please take a look and make an informed and educated choice on should you purchase this machine or maybe look for something else.
Hobart EZ TIG 165 overview
Hobart EZ TIG 165i is a very good inverter-based TIG welder that is meant for light work and for TIG beginners or hobbyists. It is very simple to use machine that packs enough power for most of the day to day work around the house or your garage.
The machine is priced fairly even if it is more expensive than other machines that are available on the marketplace because has a high-quality build and it provides you with excellent weld quality. I would say that this machine is a good price to quality ratio thanks to its features and quality. Still, this is not a heavy-duty welding machine but meant for lighter jobs.
It is an AC DC TIG welder with an inverter-based power source which means that you can weld pretty much any metal with it.