Last Updated on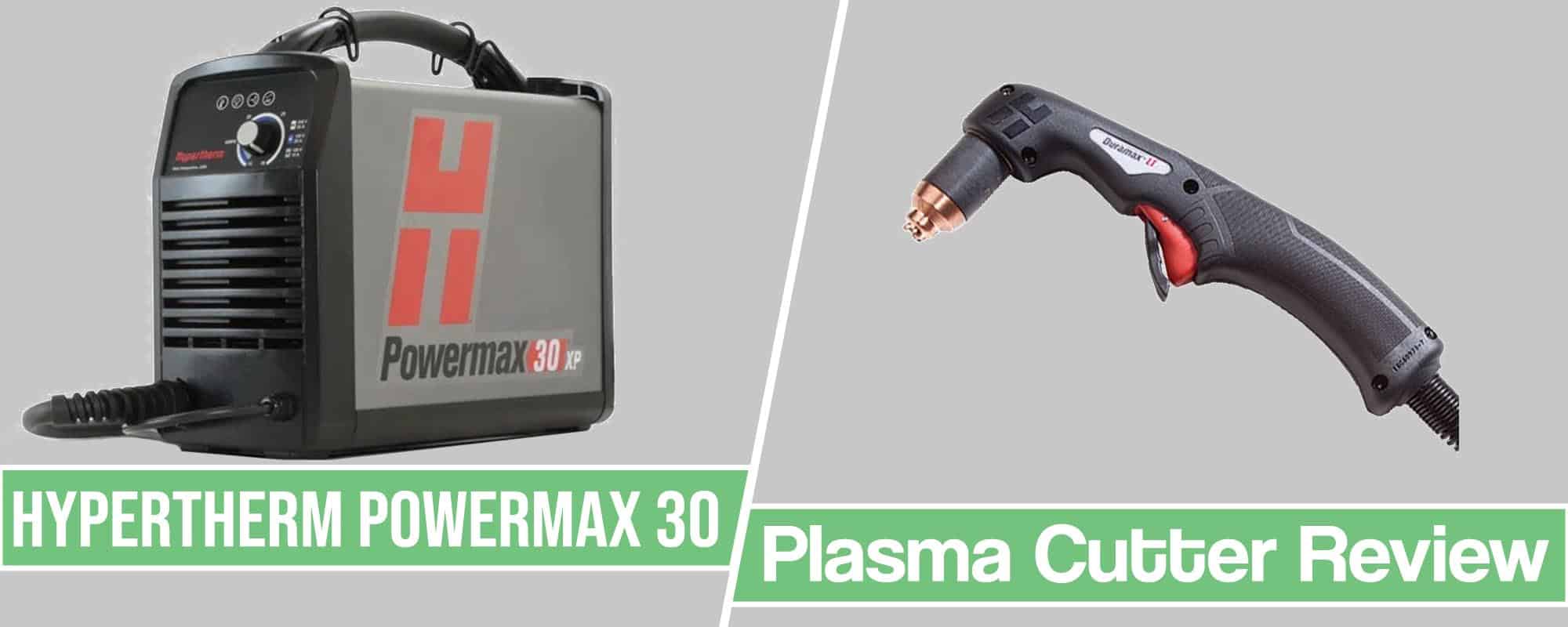 When choosing the best plasma cutter for the job you don't always have to look for the priciest and latest model. A premium price does not always guarantee great results. Sometimes, going for a cheaper yet reliable option could pay dividends and provide you with the results needed.
Enter the Hypertherm Powermax 30 XP plasma cutter!
This cutting tool comes with stellar performance stats and is more than versatile for any type of cutting work.
Let's review the product and examine it a little bit further.
Hypertherm Powermax 30 Review
When creating the Hypertherm Powermax 30xp the designers had efficiency, functionality, portability, and performance in their mind. Rightfully so they have managed to end up with great results. The Powermax 30 XP plasma cutting tool provides multiple benefits and all at a low cost.
First of all, the Hypertherm Powermayx 30xp offers high-power cutting ability. It is more than capable of cutting through both thick and thin metal and can even use fine-cut consumables.
It is highly adaptable as it is able to run on both 110v and 240v. The offered voltage allows it to be suitable for any type of work in different environments and situations. Actually, it also comes equipped with auto-voltage technology that allows the machine to automatically adapt to either the 110v or 240v input power when necessary.
The Hypertherm Powermax 30 XP plasma cutter also comes equipped with a Duramax LT torch. The torch itself is made out of quality, heat resistant, and impact resistant materials. It allows the Powermax 30 to cut through materials of 3/8 of an inch.