Wouldn't it be great if you could buy one welder that can do all types of welding? You might have heard that Lincoln 210 mp is a MIG welder that fits the description.
Well, it almost is…
This Lincoln machine is certainly the best MIG/TIG/Stick welder for home use on the market today.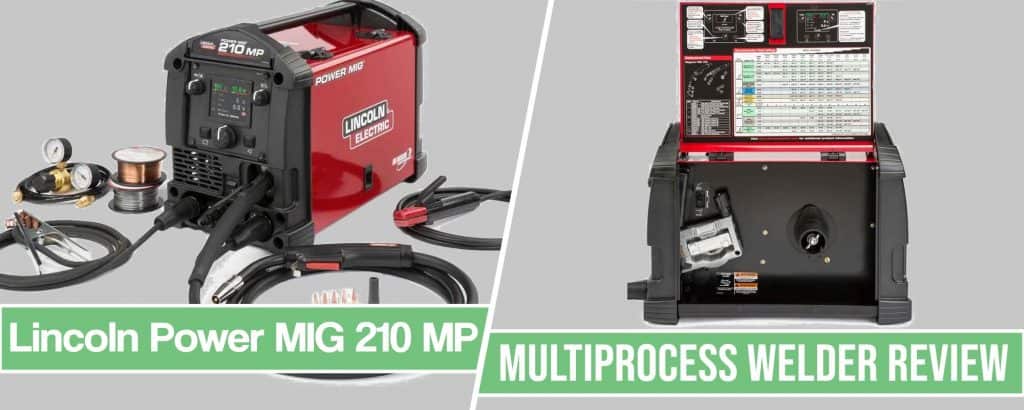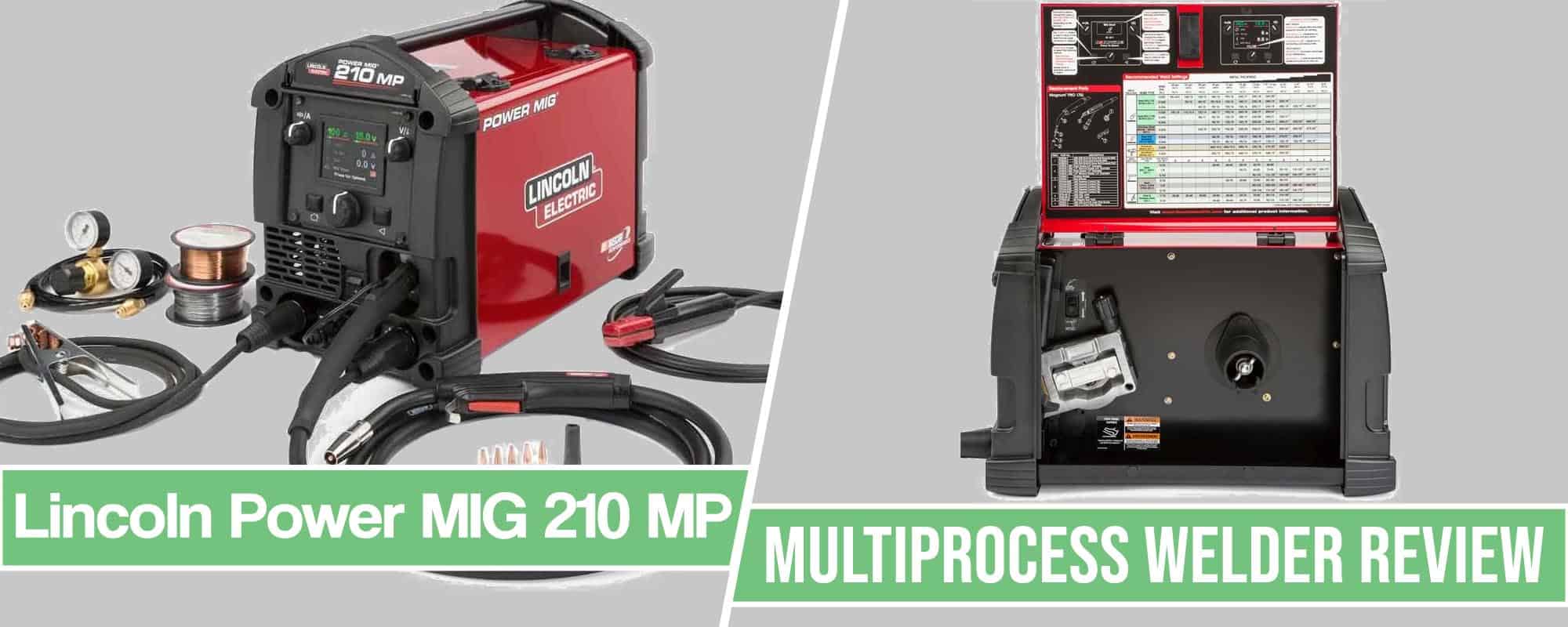 It has great features and a super easy-to-use display. But it also has some minor but important drawbacks.
What is Lincoln Power MIG 210 and What is Best For?
It is a portable 4-in-1 welder that has the ability to perform the functions of a MIG, TIG, stick, or flux-cored welder. Depending on the task at hand, you only need to connect the appropriate torch and ground clamp. You then adjust the controls for a welding process that you wish to use on a digital display. Then check your gas connection and you're ready to start welding!
PowerMIG 210 is a multi-purpose welder that can be used for MIG, Stick, Flux, and TIG which makes it more affordable and convenient to own. It is better to own one welder for multiple welding types than to own multiple welders.
Ideal for use in a home workshop, small scale welding, educator or small contractor, and hobbyists. It is useful for light industrial applications, Auto-body work, farm applications, repairs, and maintenance.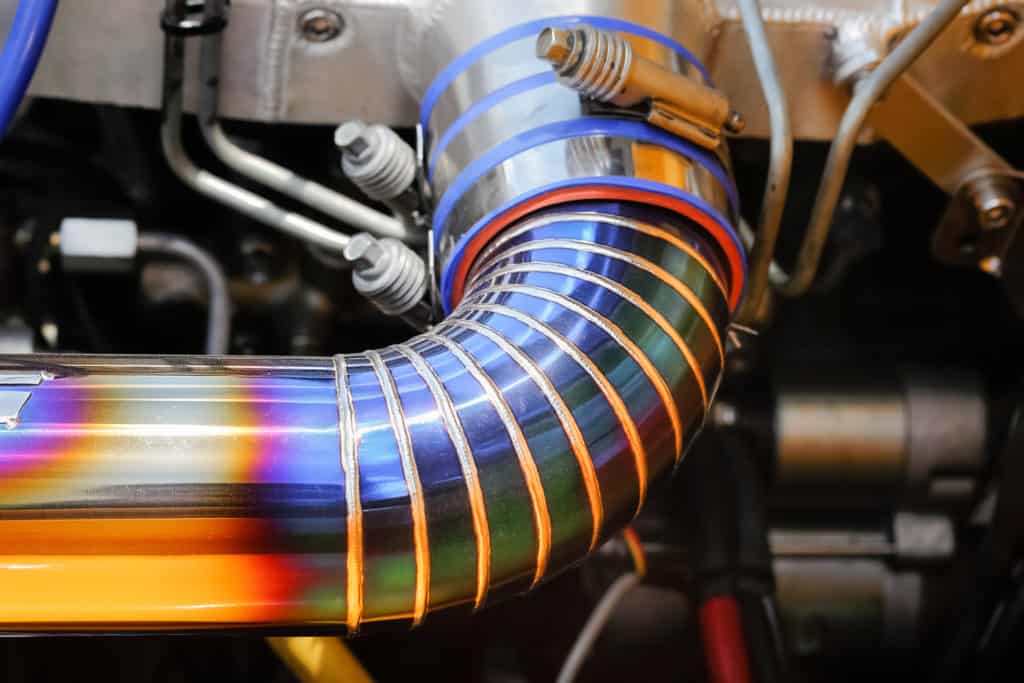 It is portable thanks owning to its lightweight and generator compatibility
Intuitive, easy to use digital interface automatically recommends settings for specific welding job types, wire, and material thickness
Features & Specifications Of Lincoln 210 MP
The unit measures 19x10x8x14 inches and weighs just under 40lbs. Its lightweight and compact proportions make it highly portable. The heavy-duty handle at the top makes it easy to lift and move. It features two voltage inputs 120V and 230V.

That means any readily available power supply will provide adequate power to the unit, making it equally valuable to professionals and home users.
The easy to use push-turn digital control mechanism is simple to understand, user-friendly, and reduces setup and use time dramatically. For this reason alone, it has been called the most user-friendly welder in its class. It also has Lincoln's proprietary "Ready, Set, Weld" feature which makes the brand so popular with beginning welders.
A large, easy to read, color display provides useful guidance through the setup procedure. This feature works well with the push-turn controls to allow the user to manage the PowerMIG 210 MP's more advanced capabilities and features. The 210 amps provided make it possible for this machine to handle any but the most demanding welding tasks.
No products found.
Features
Dual Voltage Inputs (120V or 230V).
Large color display with push-and-turn digital controls.
When plugged on 230v:
MIG: Weld up to 5/16 in. mild or stainless steel and aluminum up to 3/16 in. (Spool gun required for aluminum).
Flux-Core works with Self-shielded and Gas shielded wire types.
DC Stick: ( there is no AC mode) Handles up to 5/32 in. stick electrodes.
DC TIG: (again no AC current mode for aluminum) works on Touch Start TIG technology.
Specifications
Input Power: 115/230/1/60.
Rated Output: 120V: 100A/19.0/40% , 230V: 200A/24V/25%.
Input Current: 15A , 14.7A.
Output Range: 120V: 20-140 Amps DC, Max. OCV : 56, 230V: 20-220 Amps DC, Max. OCV : 56.
Wire Feed Speed Range: 50-500 ipm (1.3-12.7 m/min).
Net Weight: 40.00 (18.14 kg).
Dimensions: 14 in x 10.75 in x 19 in.
Solid Wire Size Range: .025 – .035 in (0.6 – 0.9 mm).
Cored Wire Size Range: .035 – .045 in (0.9 – 1.2 mm).
Welding Aluminum with Lincoln Power MIG 210
While it is extremely versatile, you should keep in mind that you cannot use it for ALUMINUM in TIG mode. Aluminum can be welded with MIG + Spool gun. This welder is a "lift ark TIG," which is not as good as the "high-frequency start."
You can't TIG weld aluminum with it because this is a DC welder and you need an AC welder for TIG aluminum welding. You can read more about it here (5 min read).
All of this capability is crammed into a package that is not just small, but sturdy as well. The unit's housing is made of a well-constructed sheet metal shell reinforced by high-impact plastic.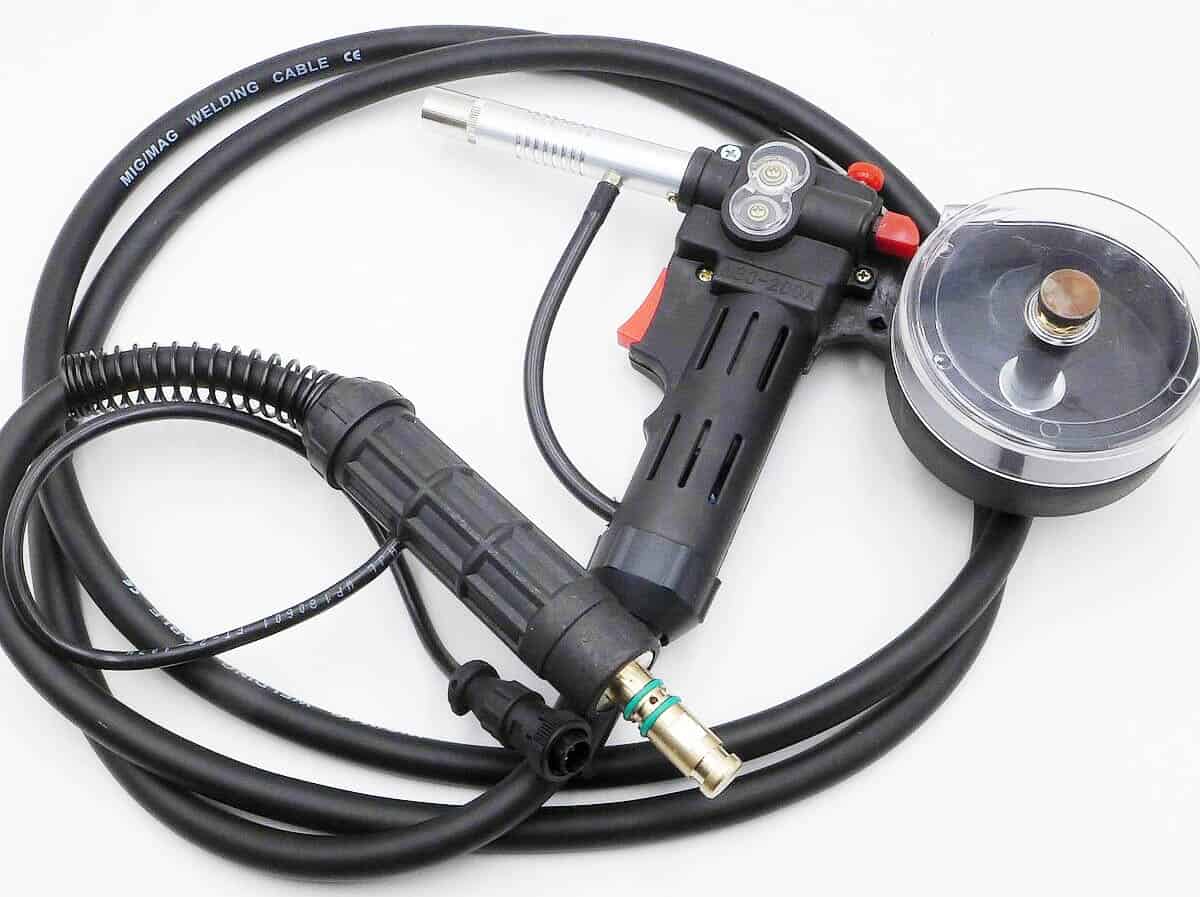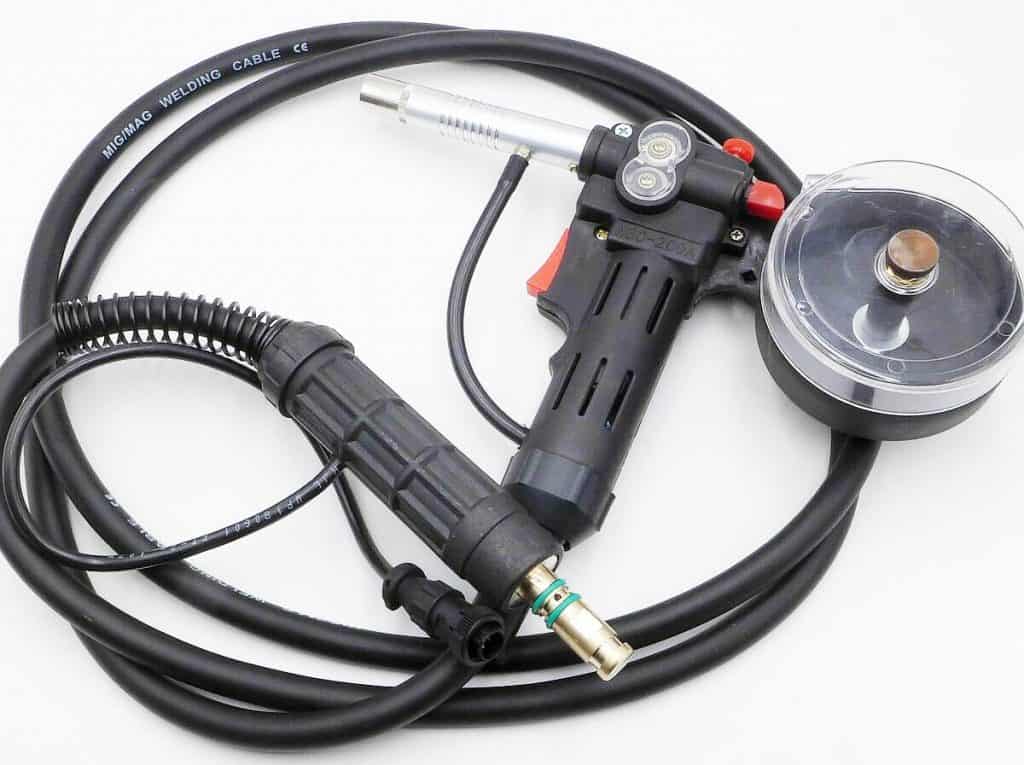 Here is a nice video I found where a representative from Lincoln was asked to explain a little bit more about the features:
Lincoln 210 MP Pros & Cons
Pros
1. Versatility
The first thing experienced welders will notice is the machine's ability to tackle a wide range of welding tasks. It is well suited for a spectrum of professional, hobbyist, and artisan related uses. This welder's second name is versatility.
Performs great as MIG/MAG machine. It can use a wide range of electrodes and has the power to handle them. It's also a decent DC TIG welder with support for foot paddle.
2. Portability
The lightweight nature and small proportions of the Lincoln PowerMIG 210 MP mean that you can pack it in and out of just about any environment with ease. Even a novice user who doesn't have a truck could safely and easily stow on the floorboard of the passenger seat of their car.
For the professional, this light and compact machine can be taken into hard to reach areas where unusual or unexpected jobs need to be done. Imagine, trying to carry something larger into a cramped basement or crawl space and the value of its small size becomes instantly apparent.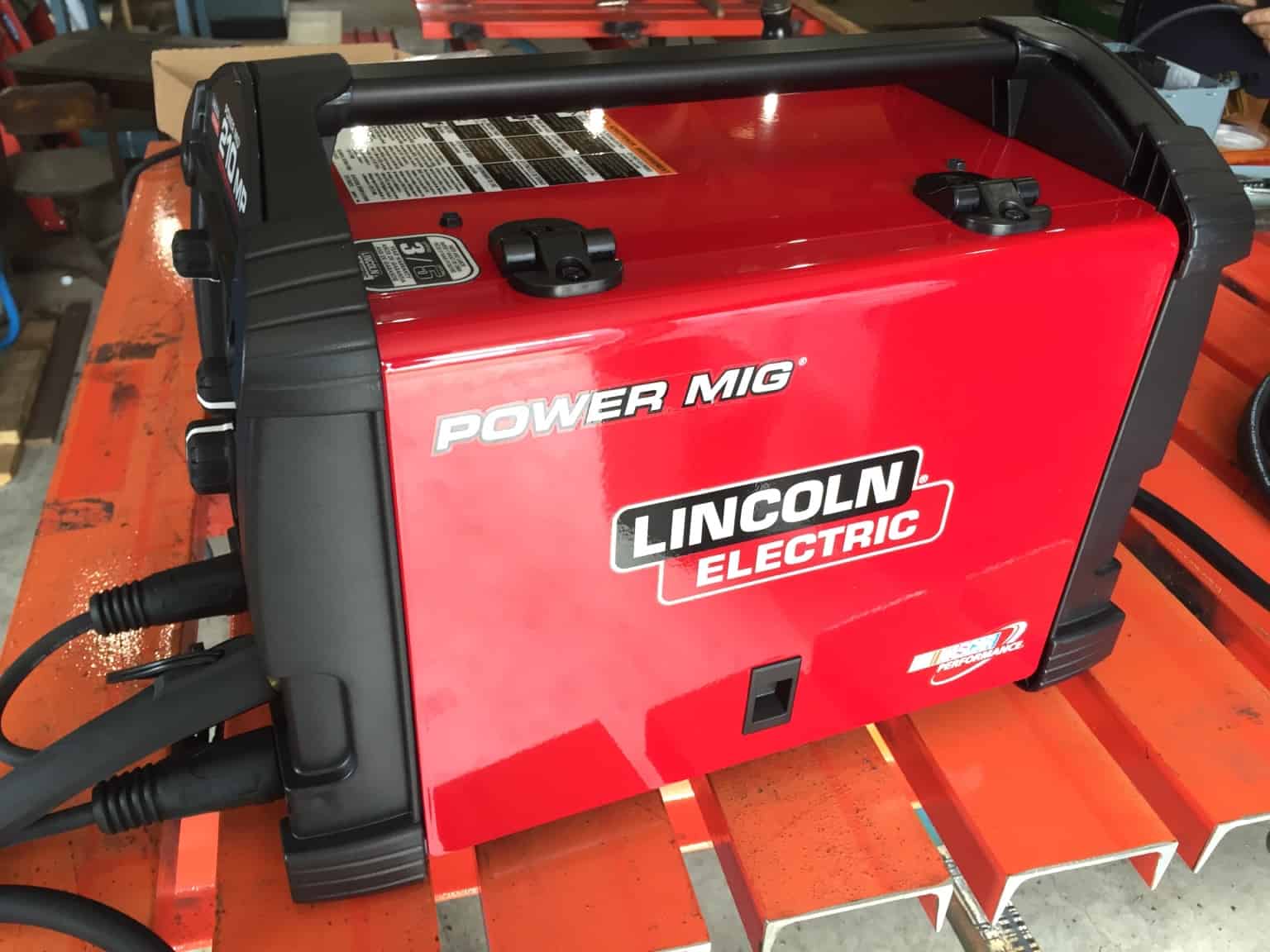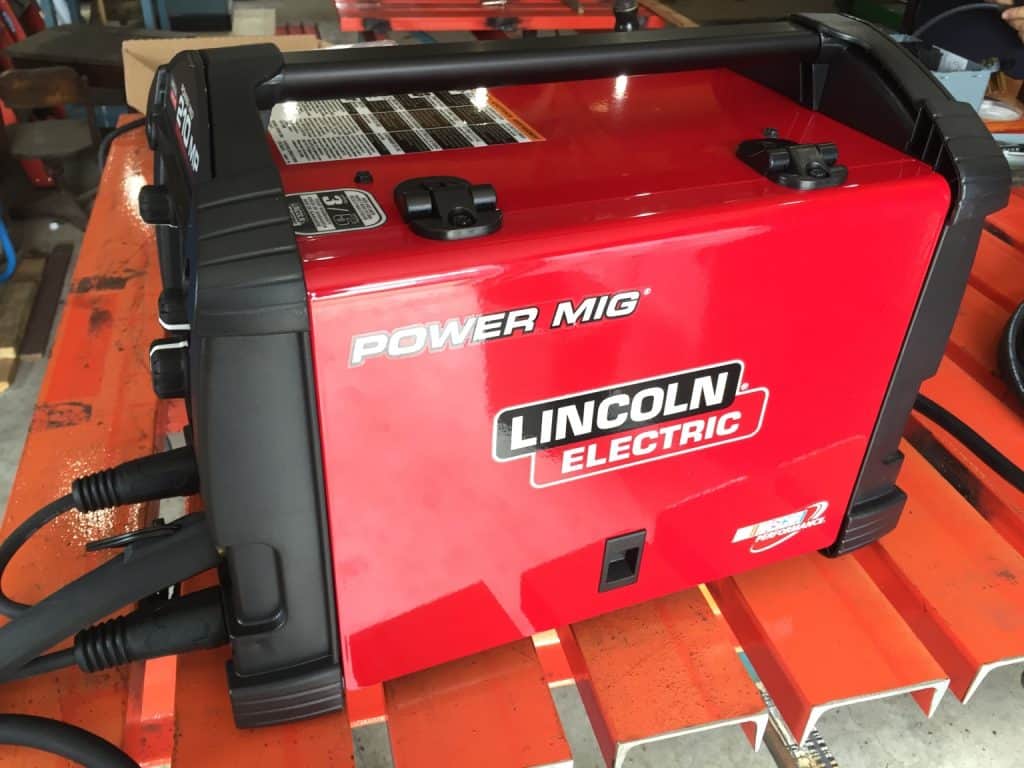 3. Ease of Use
The fact that the PowerMIG 210 MP goes so far to guide the novice user, as well as those who might be unfamiliar with Lincoln products, is a huge plus.
Controls and color display are very easy to use for beginners and professionals using simple push-and-turn digital controls. Advanced settings are also simple to access. Most machines that cater to the beginner as much as this machine does would not stand up to the demands of experienced welders.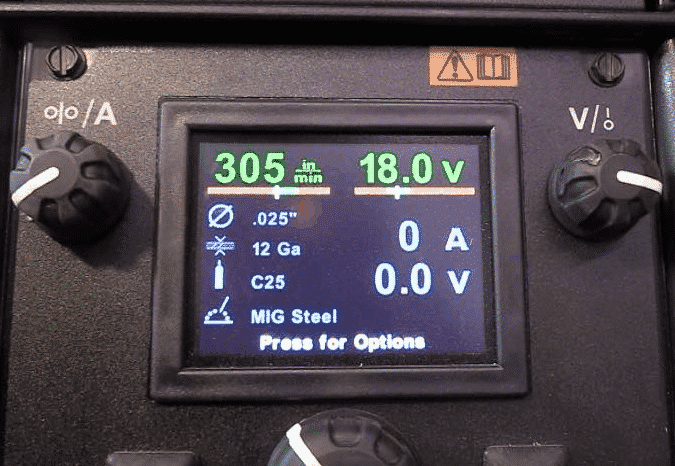 That is not the case with this machine. It plugs in anywhere from the common home outlet to the heavy-duty plugs you find on an industrial job site.
4. Durability
The well-made sheet metal frame is firmly constructed with heavy-duty plastic reinforcement around all of the seams and fittings.
The way the casing is shaped contributes to its durability and its ability to take a fair amount of punishment as users move it from place to place.
The sturdy and substantial hard plastic handle at the top makes it easy to move around for almost anyone. Lincoln Electric tests its welding machines rigorously to ensure durability and longevity. At pipeline work on the field, we torture these welders. We drop them out of a truck, they were sitting uncovered on the rain or covered in the snow… and still, they work like a clock.
Cons
1. Price
While this rough and ready little welder might come close to perfection with its many features, those features don't come cheap. The Lincoln PowerMIG 210 MP does come at a relatively high price point when compared to similar machines in its class.
At the time of this writing, the Lincoln 210mp is sold for about fourteen hundred dollars.
That's a lot of money for anyone who does not intend to use it for purposes.
But on the other side, consider buying separately a MIG welder, Stick welder, and TIG machine. Looking at it that way price becomes more reasonable.
2. No AC Current Mod for Aluminum
Welding thin aluminum sheets and tubes are a big part of TIG welding. Since this machine runs only on DC current it is unable to do that. TIG welding aluminum is done only on AC current.
3. Lift Arc TIG or Lift Start
Of 3 possible ways to start scratch start, lift start, and high-frequency start. The lift start is somewhere there in the middle. It's not as bad as the scratch start. Your torch will not stick and tungsten will not be left in the weld puddle. But it's 2019 now and these days high-frequency start (which is the best and safest) is preferred on new and expensive TIG welders…
It's Easy To Start Off Properly
Before you get started, set the welder up using the easy-to-use digital interface.
The Lincoln PowerMIG 210 MP also offers more advanced options and settings that are easy to access.
The welder will automatically set all of the welding amps/wire speed, and voltage based upon inputs from you and based on the available power.
The display will show you how the cables should be installed. This makes it perfect if you're a beginner, but also for professionals who want an easy and fast setup.
frequently asked questions (F.A.Q)
1. How do you TIG weld a Lincoln 210 MP?
Connect a 17v magnum TIG torch to the DC negative terminal.
Rotate a selection knob over to a TIG process and press the "select".
Then confirm that the TIG torch is connected and that you are using the 100% argon gas, press continue.
Select a foot pedal if you are using it.
Chouse a tungsten diameter.
Choose material thickness and press continue.
2. How do you weld aluminum with a Lincoln MIG welder(210 MP)?
You are going to need a 100% argon shielding gas and aluminum MIG welding wire. The good thing also is to pick up a welding respirator or at least a dust mask because aluminum welding fumes are dangerous and hazardous.
(Open the doors and windows for the fumes to find the way out.)
Prep and clean the material that you are going to weld and use a little bigger tip on your gun. For example, if your wire is 30⌀ use a tip for 35⌀ wire because aluminum tends to expand when exposed to heat.
3. How can I weld aluminum cheap?
The cheapest way to weld aluminum would be with a blowing torch for brazing and with some aluminum welding rods (filler material).
The Lincoln PowerMIG 210 MP would be more than adequate for metal shop teachers (particularly in Junior High School), and for the hobbyist, as well as for construction contractors who need something versatile and durable for a variety of unpredictable jobs. It is also a great choice for those who expect to do mostly MIG welding, but who might have to do other types of welds on occasion.
You'll appreciate the fact that it does do stick and TIG well, but, it might not stand up to professional standards. For professional welders who do mostly TIG/stick welding, the PowerMIG 210 MP is not the best choice. If you enjoy welding and are willing to pay more than you would for a simple arc welder, then this is a great item to have in the shop, around the house, or in the back of the truck for whatever might come up.