Last Updated on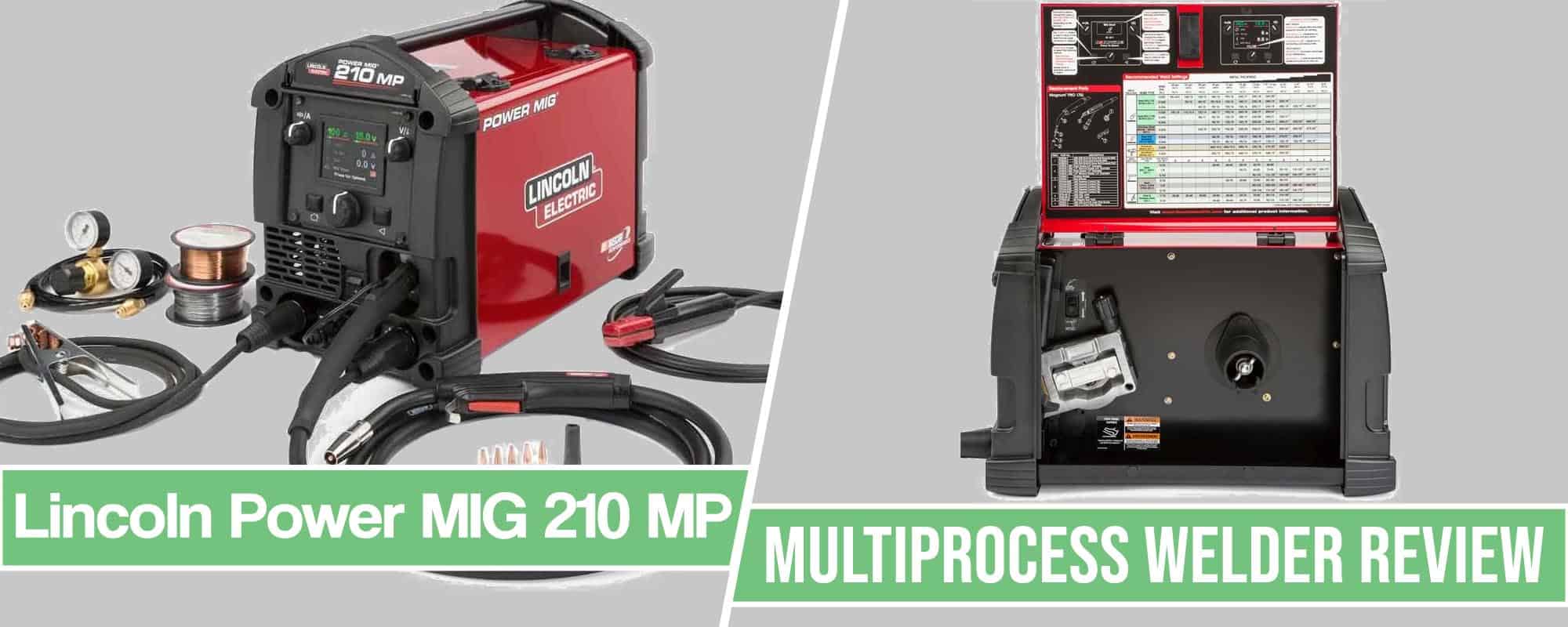 Wouldn't it be great if you could buy one welder that can do all types of welding? You might have heard that Lincoln 210 mp is a MIG welder that fits the description.
Well, it almost is…
This Lincoln machine is certainly the best MIG/TIG/Stick welder for home use on the market today. It has great features and a super easy-to-use display. But it also has some minor but important drawbacks.
Take your time to read about it in this review down below before choosing to spend your hard-earned money.
What is Lincoln Power MIG 210 and What is Best For?
It is a portable 4-in-1 welder that has the ability to perform the functions of a MIG, TIG, stick, or flux-cored welder. Depending on the task at hand, you only need to connect the appropriate torch and ground clamp. You then adjust the controls for a welding process that you wish to use on a digital display. Then check your gas connection and you're ready to start welding!
PowerMIG 210 is a multi-purpose welder that can be used for MIG, Stick, Flux, and TIG which makes it more affordable and convenient to own. It is better to own one welder for multiple welding types than to own multiple welders.
Ideal for use in a home workshop, small scale welding, educator or small contractor, and hobbyists. It is useful for light industrial applications, Auto-body work, farm applications, repairs, and maintenance.
It is portable thanks owning to its lightweight and generator compatibility
Intuitive, easy to use digital interface automatically recommends settings for specific welding job types, wire, and material thickness