Last Updated on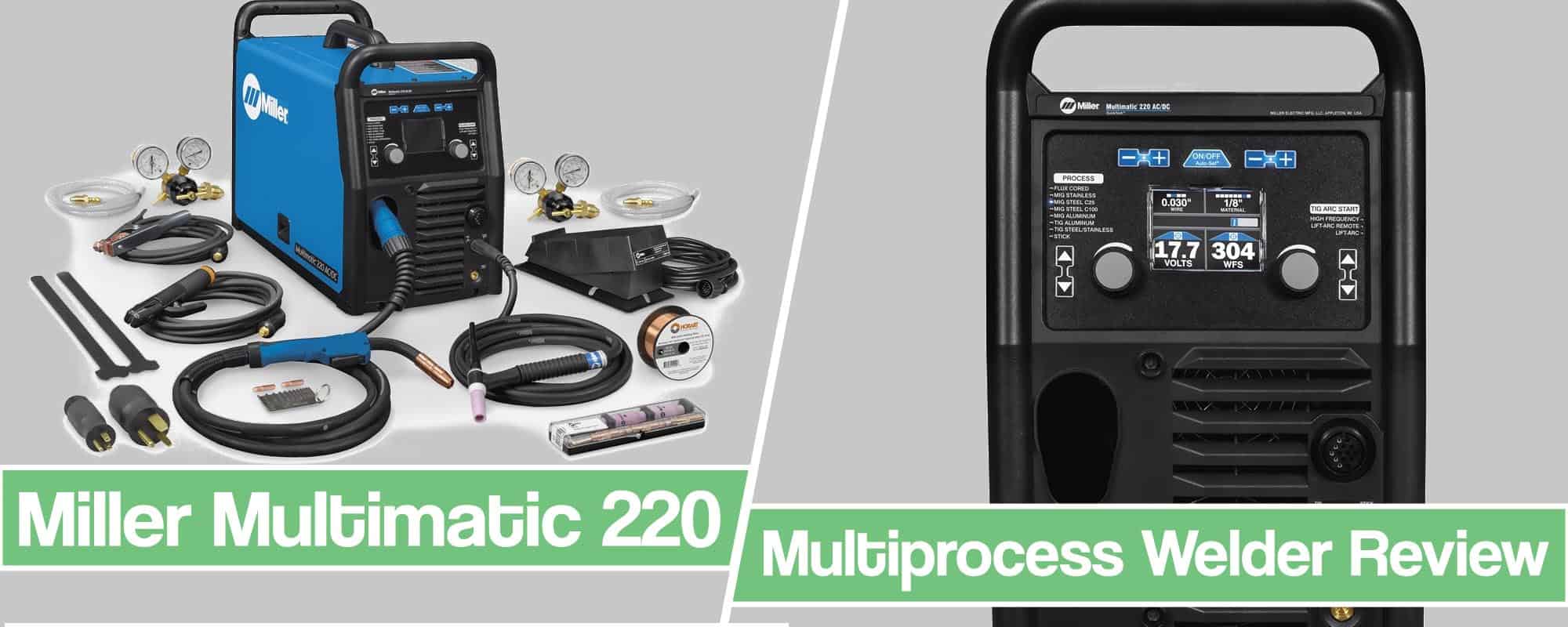 Are you looking for a multi-process machine that can offer you reliable 3 in 1 performance?
Multiprocess machines are all the rage currently, but there's a down to them (as with all other things).
While it sounds appealing to have one machine that can do it all, not all manufacturers have yet been able to tackle the problem of making a machine that can handle many welding processes with equal success. (especially for 220v)
Enter Miller Electric, one of the world's largest producer of welding machines! Miller multi-purpose welder was able to show great results and by advancing their technology they have come up with almost a perfect machine. Besides being reliable it is also great for beginners, although being a bit on the expensive side.
Here I will explain in detail why you should get the Miller 220 multi-process welding machine (if you can afford it).
Miller Multimatic 220 Review
Without a doubt, I can say that the Miller MIG, TIG, and Stick welder is one of the most quality machines on the market. It is aimed at professional use but beginners can benefit from using it. However, it is a bit expensive compared to other machines on the market. But rightfully so as it is able to offer exceptional results and quality welding.