Last Updated on
Do you think about investing in a new welding helmet and you're not sure which way to jump?
Well, this shiny and chrome bad boy from Optrel might interest you – it's literally got everything you could possibly want from a welding helmet made for the 21 century. From a super lightweight design ( 18,7 oz, no neck fatigue) to the state-of-the-art Crystal Lens Technology 2.0.
I have to be honest now and I'm going to sound quite biased towards this hood, but this is the best one that I have put on my head for these 10 years of welding. I felt the difference the moment I looked at the welding pool through it.
However, some other people may have other opinions and that's ok. There is plenty of fish in the sea, but for me, Optrel Crystal is a keeper and probably the best welding helmet.
(Cold shower: It's quite expensive)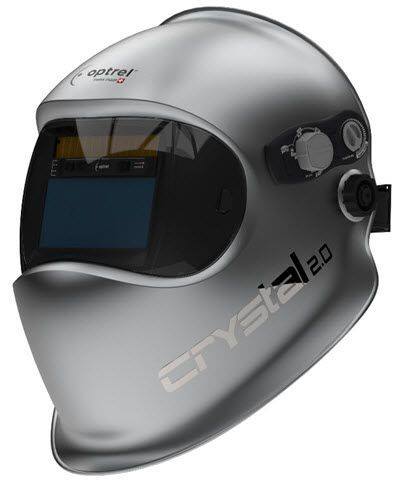 Optrel Crystal 2.0 Welding Helmet Features
In short, when you are not welding, i.e., the welding hood is in the Light state) you feel almost like looking trough Ray-Ban shades and it feels like looking through a clean window.
Light transmission is 31% in bright conditions (sunlight or well-lit room) and you will have a clear view of your working environment.
No other company or competitor has put out something like this so far. 2.0 shade rating combined with "true colors" filter is revolutionary stuff in the welding helmet industry when it comes to clearness and brightness. Protection level 2 is a world apart from other competitors in this category.
The autopilot feature/auto feature or automatic shade level adjustment and brightness detection is nothing new. Older Optrel welding hood models had it as well as helmets like VegaView 2.5, Panoramaxx and others down the line. Do keep in mind this does not make this feature bad in any way.
The autopilot - detection, depending on the arc brightness, will adapt to changing light conditions and is great for when you have to change the amperage on your welder many times for the same task or change the welding process altogether.
A good example of this kind of a situation is when welding a pipe and you have to do a root pass with TIG and finish with Stick. Now imagine having to do 30 of these pieces pipes today and you can see now how automatically changing shade and brightness level will come in handy.
P.S. You also have an individual calibration option of ± 2.
On the other hand, you can always switch it off if you don't like it and change the shade level the manual way by using the knob on the left side.
This is another awesome feature. Other top welding helmets have similar delays when switching from dark mode to light mode. They add a few seconds of delay in terms of the ADF opening before the welding pool is solid and cold.
The Optrel Crystal 2 mask has one more card up its sleeve. Crystal 2, unlike other ADF lenses that rapidly return to light, the Optrel e684's Twilight ADF Technology restores light much more naturally. It gives you a smooth transition and prevents eye strain and eye fatigue. Welders that weld 10 hours a day know what I'm talking about.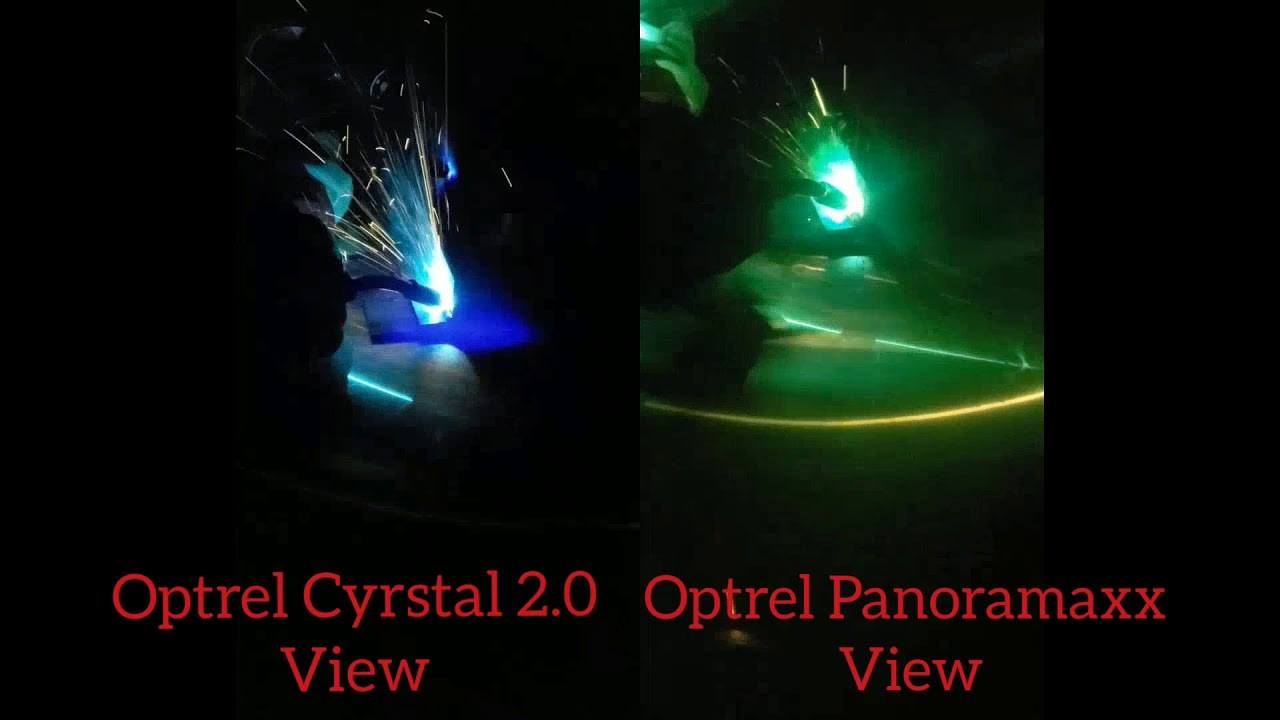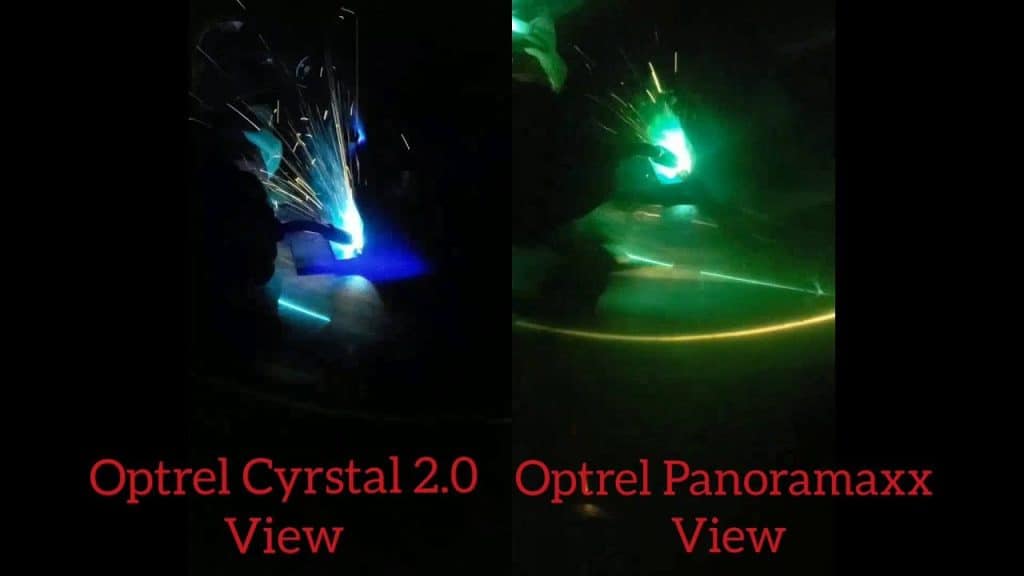 Now, this is a feature that separates good welding helmets from the bad ones. For some home welding or hobby-tacking something in your garage, you will not need this.
However, when you get into the pro stuff, you have bad eyesight and you need a cheater lens, the color vision is a dream come true and a blessing for the eyes in my opinion.
Color spectrum realistic perception and the high-contrast view will not only help with welding but it will also add one more reason not to remove the helmet when ADF is in the light mode. The detailed and high-contrast realistic color that your eyes will pick up through ADF will certainly aid in your welding quality (won't help you if you suck, though).