Last Updated on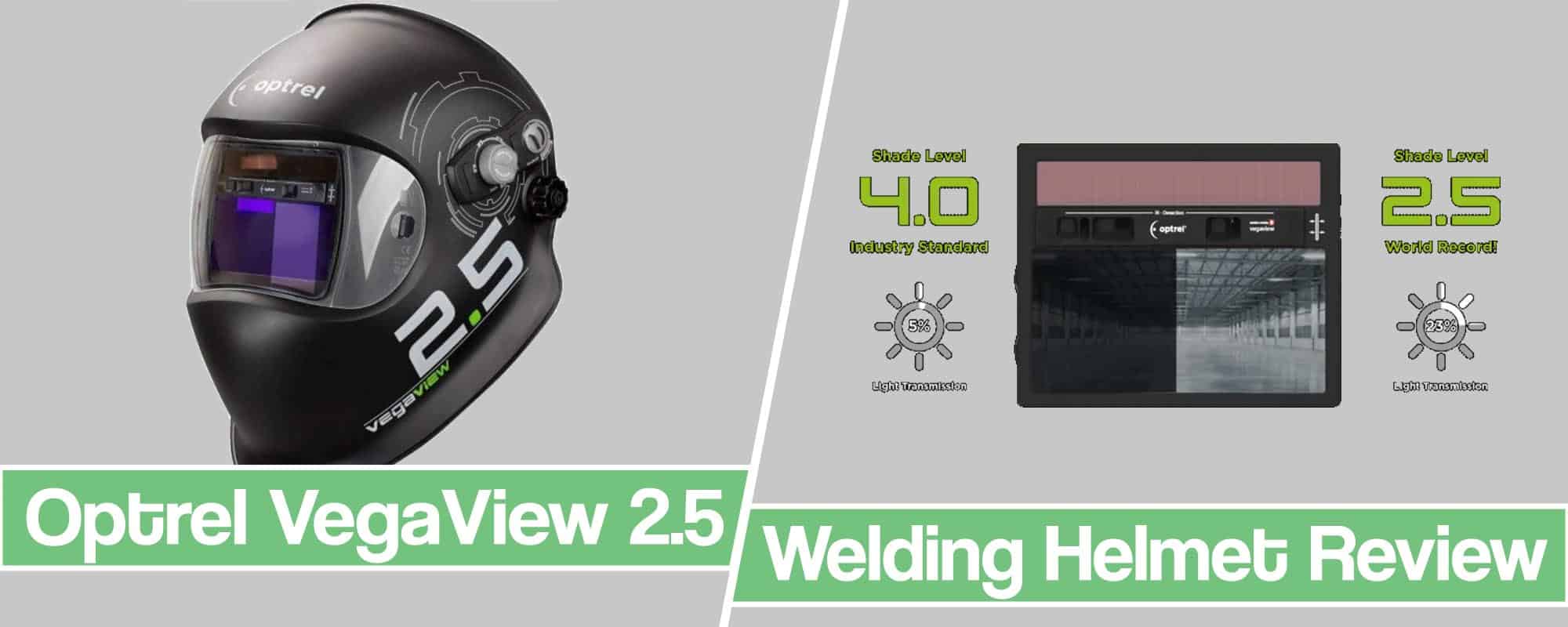 If you're looking for an auto-darkening welding helmet then you might want to consider this Optrel helmet.
It offers a full range of shades from 8 to 12 and the crystal clear performance, when it's not darkened makes it a joy to work with even in grind mode.
This is backed up with a solid brand name, a comfortable usable design that won't drive you crazy during the working day, very easy to use controls that you can use while you work, and a very reasonable warranty.
So, let's take a look at Optrel VegaView 2.5 review and see what makes stand out.
Optrel VegaView 2.5 – Review
Optrel is one of the biggest names in welding and the company is constantly innovating to deliver products that can add value in real-world situations that welders are going to really appreciate. This welding helmet stands out from the competition in many ways and particularly in the fact that it's amazing for grinding thanks to their record-breaking 2.5 mode. We also love the fact that the most important controls can be adjusted externally and that it's absolutely made for overhead welding work.