Welding is undoubtedly getting more popular among hobbyists and occasional welders, but it might grow to your heart pretty quickly, so you decide to make it your profession.
The question is, how do you turn your hobby into a money-making career?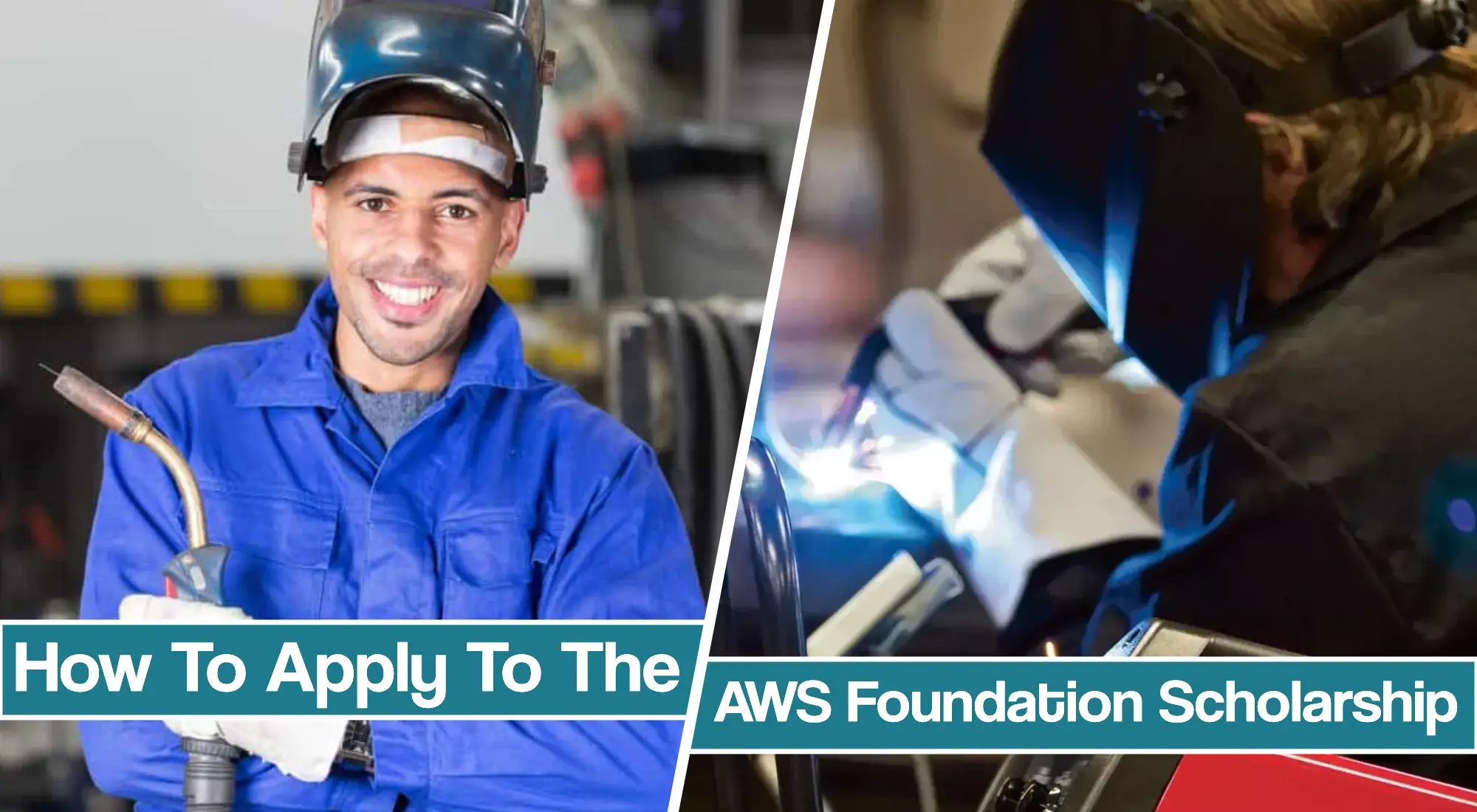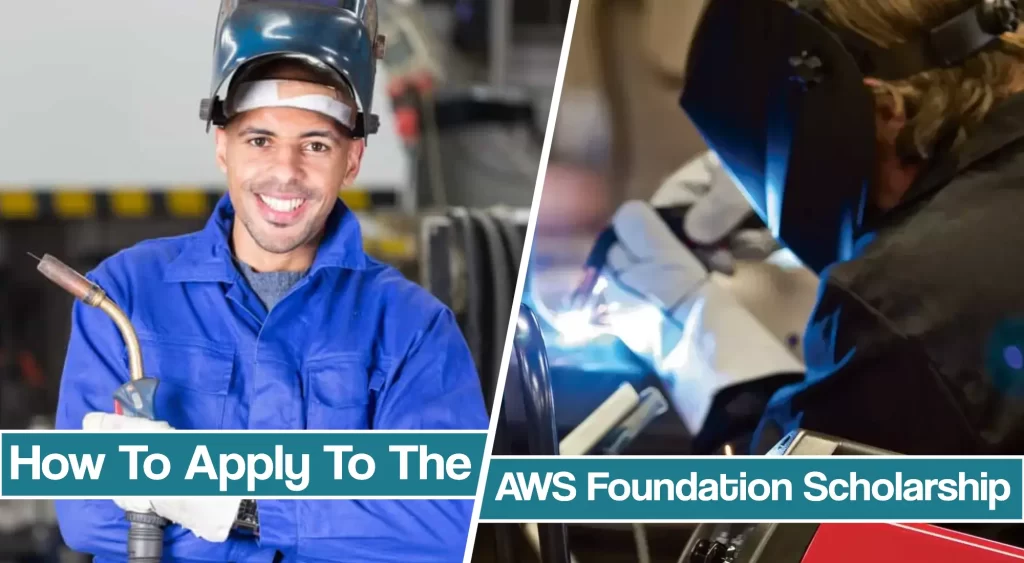 You can always buy a cheap welder, accessories, and a bottle of gas and start practicing in a garage. However, the self-thought approach will only get you so far, and that's where welding schools thrive.
The next question that emerges is how do you pay for a welding school?
Unfortunately, welding education is not cheap, but you can afford it with the AWS Foundation Scholarship Program that we will discuss today.
About American Welding Society Foundation
The AWS Foundation is a not-for-profit 501(c)(3) charitable organization. The organization was founded on September 13, 1989, where logistical support was provided by the American Welding Society (AWS).
This Foundation supports programs to ensure the growth and development of the welding industry through research and educational opportunities. To do so, the Foundation has provided scholarships since 1993.
By 2022, they have awarded more than $11 million to students across the states.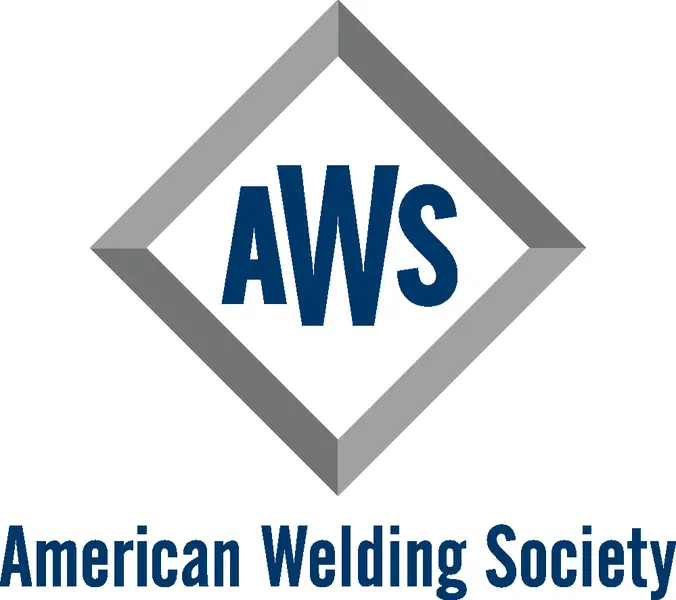 However, they rewarded more scholarships in the last five years than the previous 20 years combined. The plan for the next school year is to vest more than $1,5 million.
Scholarship Opportunities
Once you decide to apply for the scholarship, you should know four major programs and several smaller ones.
National Scholarship includes more than 60 donor-funded scholarships worth in total of $200.000. In addition, the board can grant you $2.000-$5.000 and more. Most scholarships apply to bachelor's degree students, but some programs apply for associate and certificate degrees.
The average amount provided by District Scholarship is $1000. The program is open for four-year, two-year, and certificate students.
Section and District Named Scholarship is a bit different. The criteria and awards vary by scholarship.
Applications for these three scholarships are opened on December 1, and they last until March 1. Selections for National and District Scholarships are usually made between May and June, while selections for Section scholarships are made between May and September.
The fourth major program is the Welder Training Scholarship. The organization offers up to 25 scholarships per district with a fixed amount of $1000. Keep in mind that this program applies only to certificate-seeking students. The applications are made December 1 through November 30, and the selection is made between January 15 and December 15.
Other (Minor) Scholarship Programs
Besides the major scholarship programs, there are some awards you can get by showing off your skills.
Careers in Welding Mobile Exhibit – Top Score Scholarship is awarded each day of the mobile exhibit. The highest score at the VRTEX virtual reality welding simulator gets $1000.
Welding Competition Scholarships – Each AWS district has scholarship funds to award winners of local welding competitions.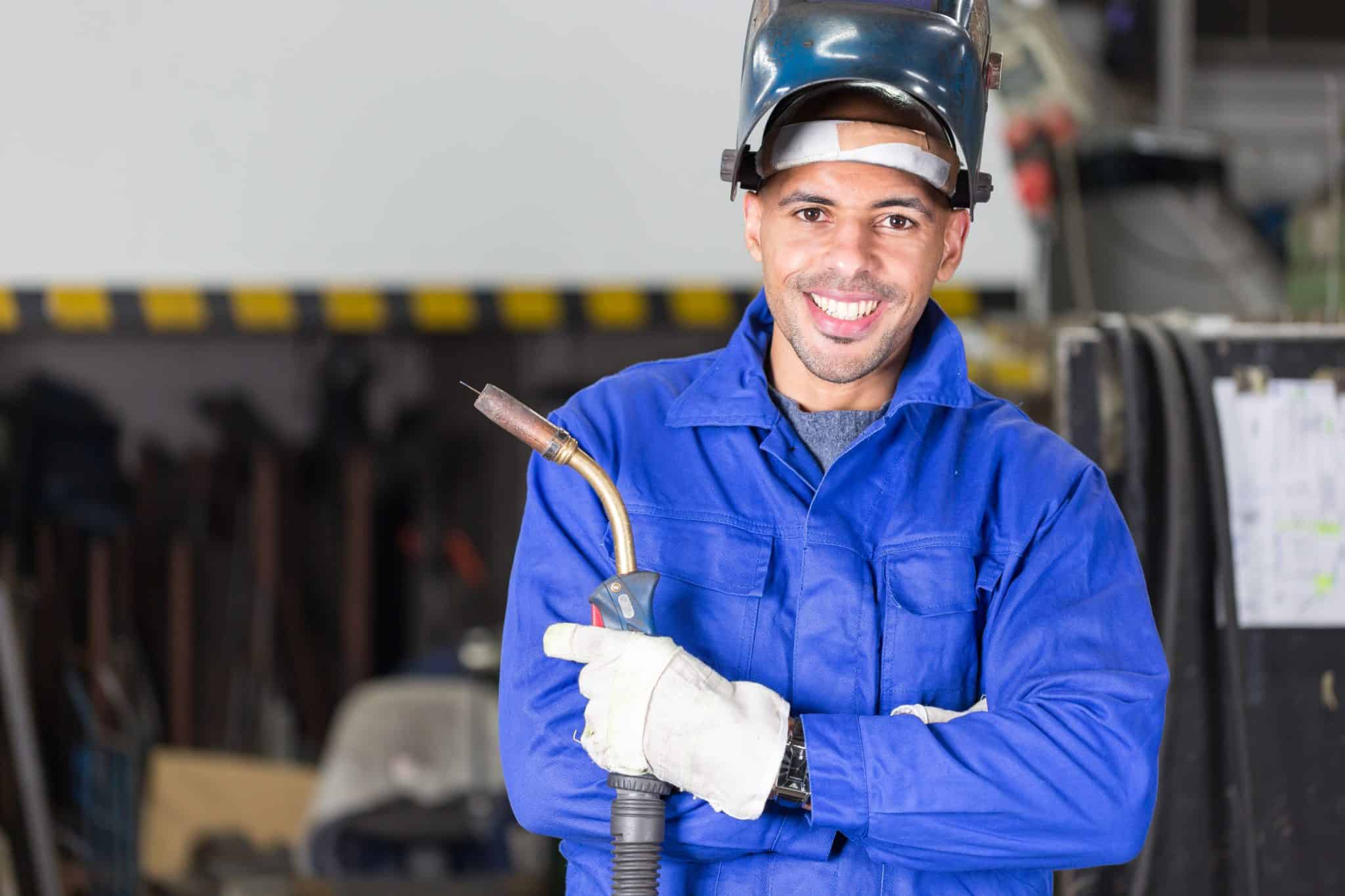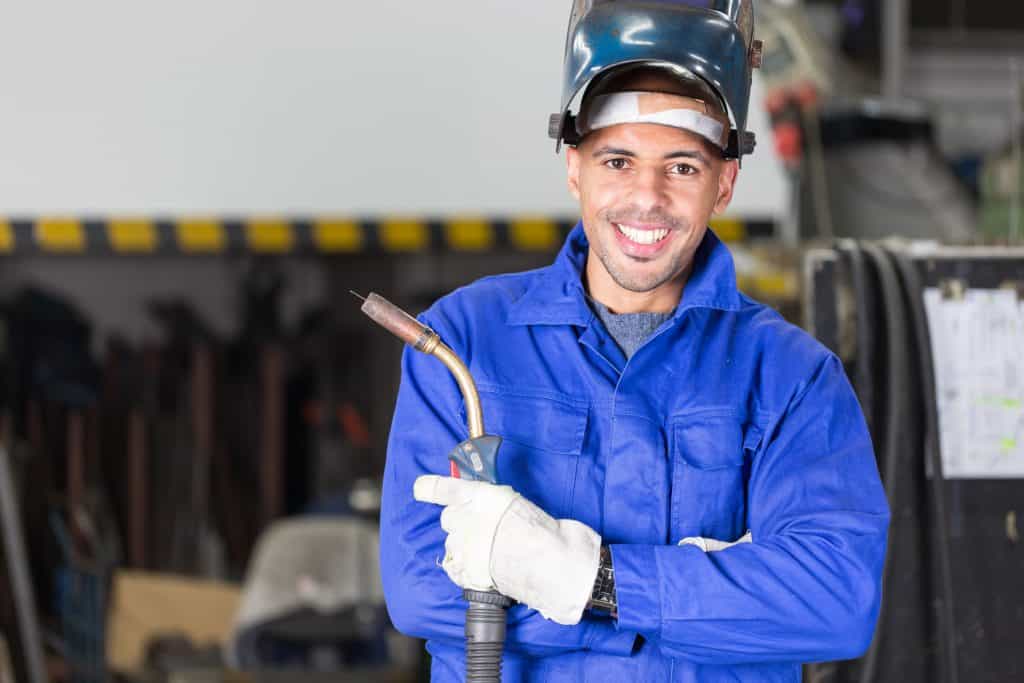 District directors and district leadership choose the competitions. International Scholarships apply to international students, while Educator Scholarships apply to welding instructors.
Scholarship Program Application
The application for one of the AWS Foundation Scholarship programs might seem challenging, but don't worry. We will try to explain it as simply as possible. But, first, you should know that a couple of steps follow the registration.
Step 1 – Academcic Profile
You will need first to register your account to start the application process. You should use the e-mail account accessible for a subsequent year during the registration.
Once you complete your registration, you will need to fill in the academic profile. The academic profile contains information about your school and your background.
The personal background contains three essay questions. The questions are related to the personal statement, welding/work experience, and career objectives.
Keep in mind that the answers to these three questions might determine whether you get the scholarship or not. Therefore, you should detail explain who you are, your experience in the past, and what you hope to achieve in your career in the future.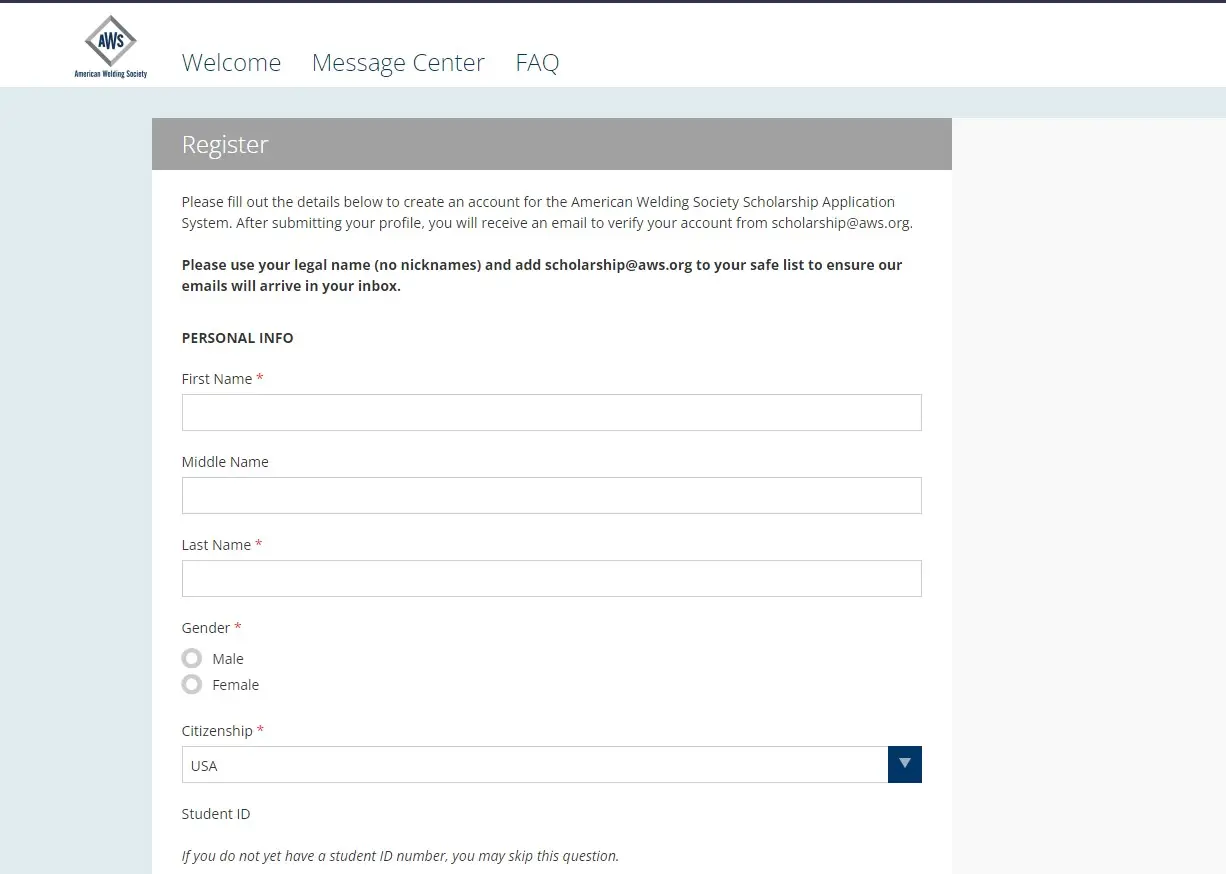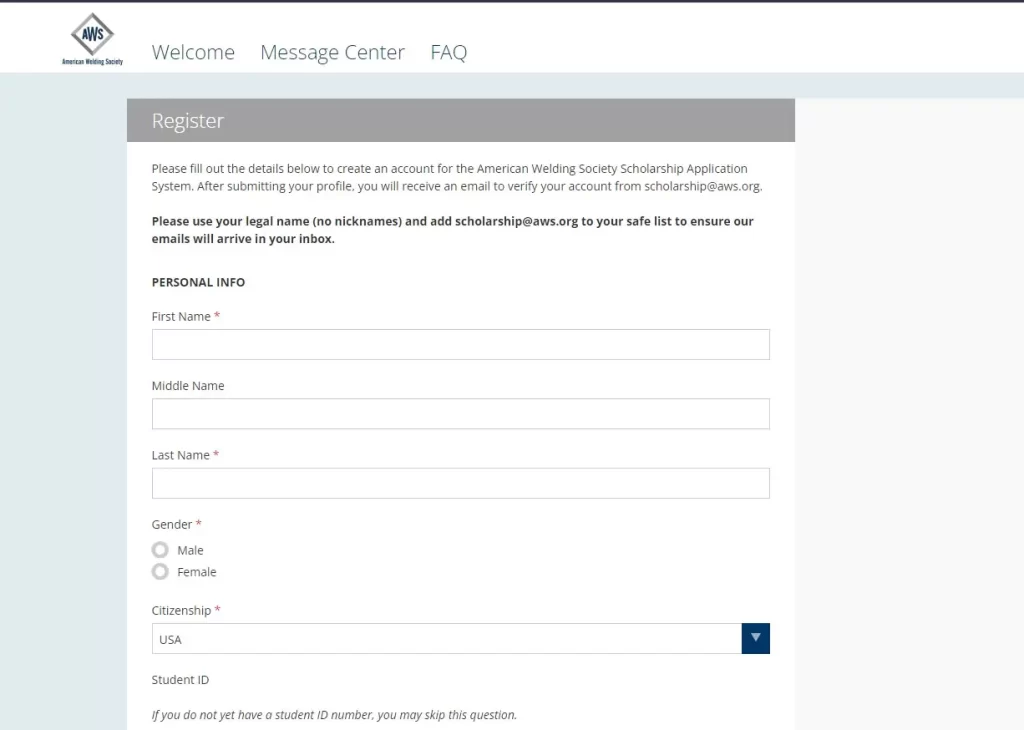 Step 2 – Eligible Scholarships
Once you fill in the basic information, you will get to a point where you choose the program. After filling in the profile, the window will show you available programs. Once you apply, the status will change to submitted.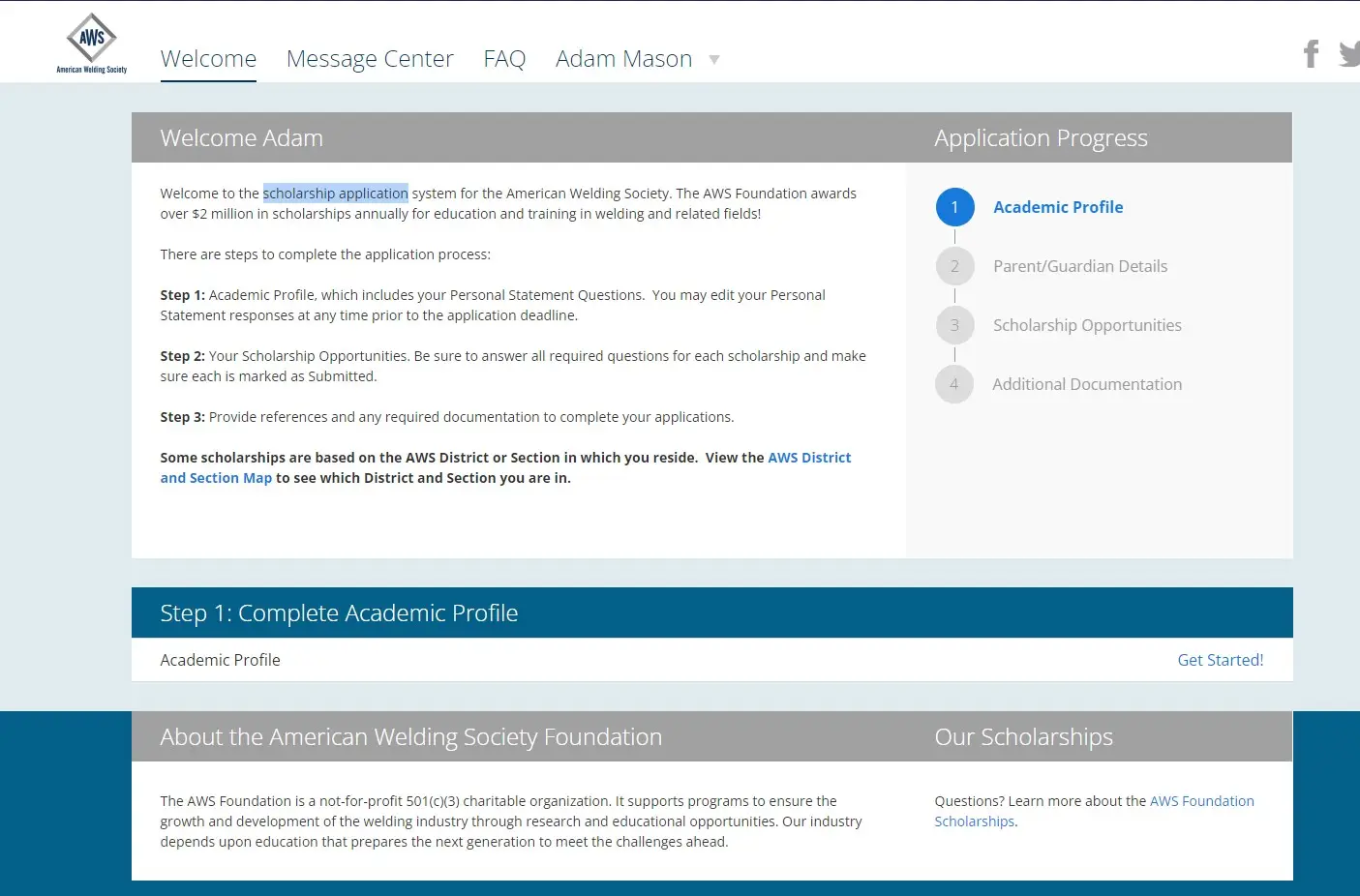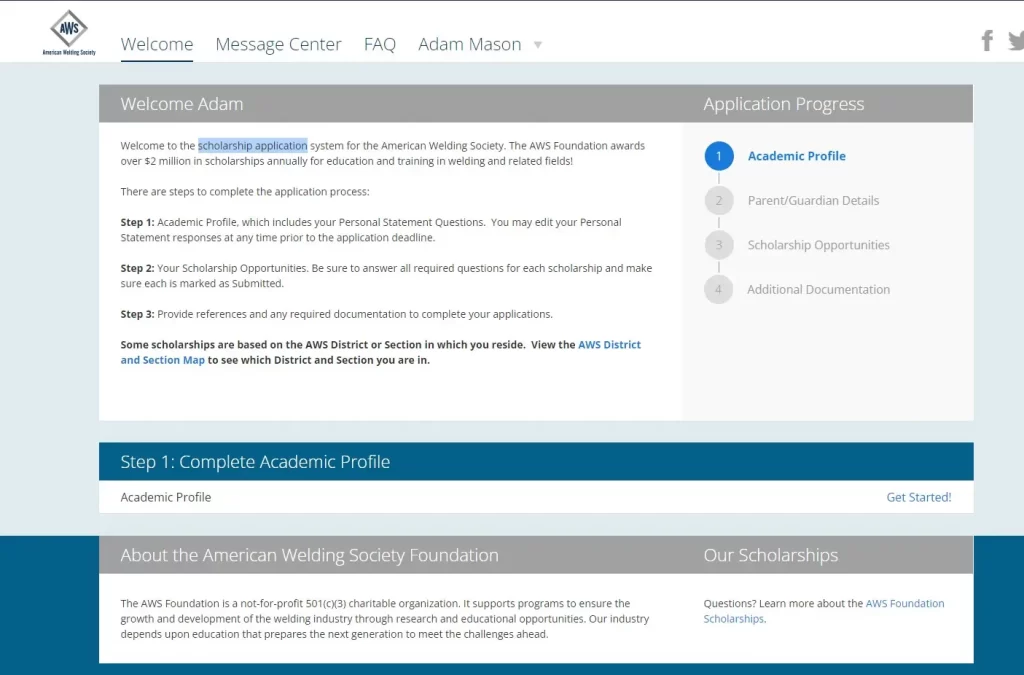 Step 3 – Additional Documentation
To qualify for the selected AWS scholarship program, you must provide additional documentation. Additional documentation includes reference letters, FASFA student aid report, Transcript, and Cost of Attendance.
National and some Section scholarships will require a recommendation letter. Even though they are not mandatory for some aid, good references will increase your chances significantly. Remember that you should ask your teachers, instructions, or mentors for references, not family members.
Some scholarships require proof that the cost of attendance is more than expected family contribution. That's why you will need the FASFA student air report, but it is not a determining factor for some scholarships. You should update your report periodically, especially if something changed during the pandemics.
For some aids, you will need to provide the latest academic transcript available to you. For example, national scholarships usually require an official transcript sent by your school or a third-party transcript provider.
You will also need to upload a PDF file that contains the cost of attendance, including tuition, fees, books, boards, or any expenses during the education. You can find COA on your school's website, or as an administrator for details.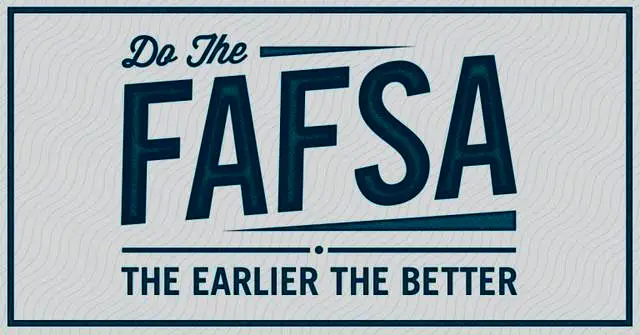 American Welding Society Foundation – More Than Just Scholarships
Remember that AWS Foundation does more than just scholarships and solicitation of donations. They do a lot more to support education in the welding industry.
The help includes grants for welding schools that deliver up to $250.000 for equipment and facilities improvements, research fellowships, and careers and jobs in welding.
In addition, the Foundation will encourage any welder to master their skill to perfection. Therefore, you can use your skills and creativity to make welding art. Besides being an engaging hobby, welding art can help you pay the bills. In addition, you are up for success once your art gets attention at local exhibits.
Apply online at scholarship.aws.org
The deadline is March 1st.
Skills to Pay the Bills
Once you have graduated or earned your welding certificate, you should try to get a job to pay off the education debts. Luckily, the welding industry is full of opportunities.
You can start working in construction, where you will be welding bridges, utility plants or dams, manufacturing or repair, automotive or oil and gas companies.
Remember that the military, motorsport industry, and industrial plants always need welders. If you are interested in welding career options, you should read this detailed article.
The article will help you make the right choice without a doubt. In addition, you can start your small shop or turn your passion into an art.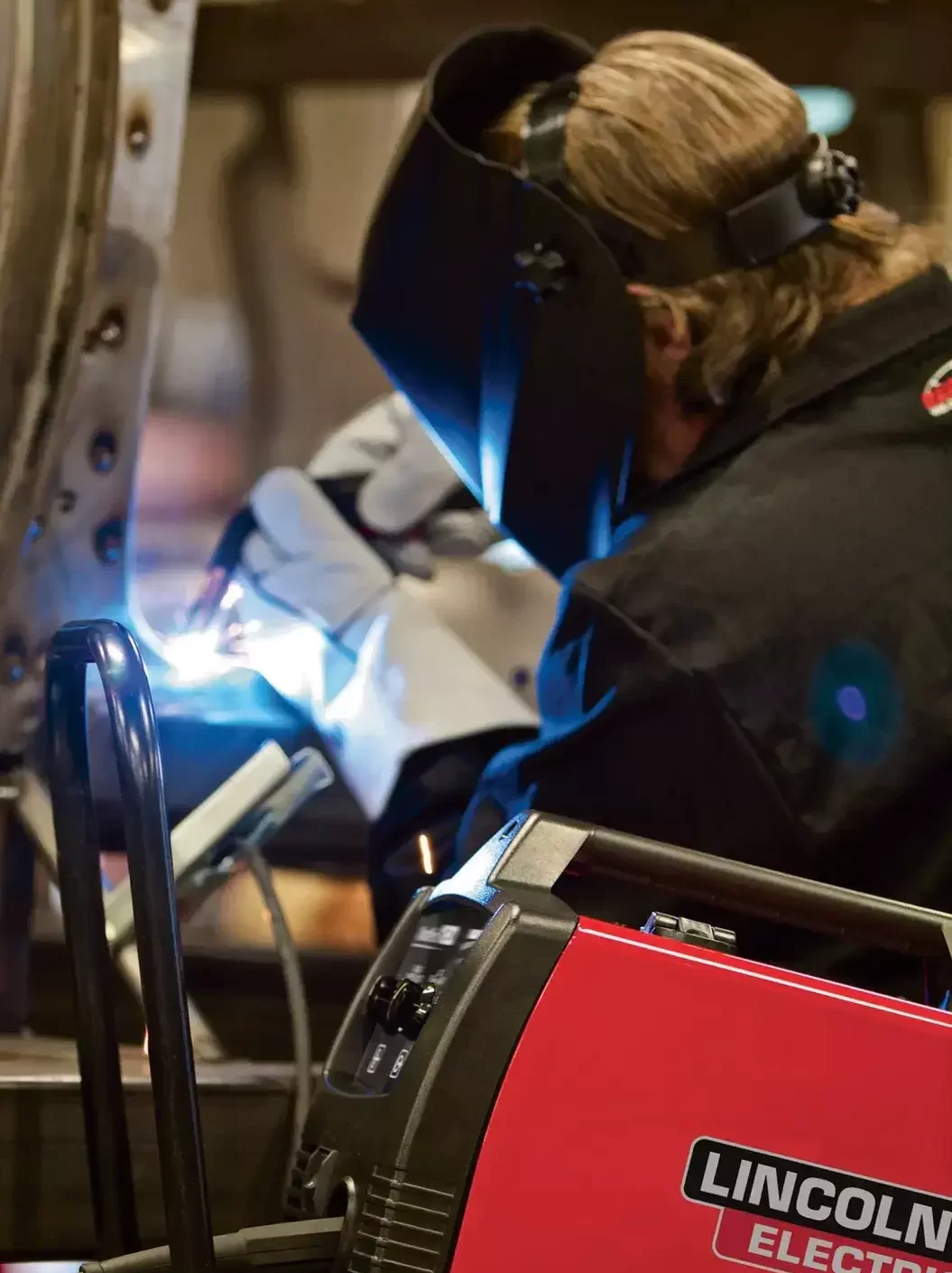 Welding art can become your profession, and a simple example is an artist John Andrews behind the JRA Welding. He made some stunning sculptures that found their way to satisfied owners.
Remember that welders in Georgia, Iowa, or Idaho can earn less than $40.00 a year, while welders in Alaska earn $66.740.
So besides the job, you should choose where you start your career. But, of course, you should always opt for the best possible start if you are young and enthusiastic.
If you are wondering about the best-paid welding jobs to start your career, you should read this detailed article we made. For example, you can learn how many underwater welders, pipeline welders, or army welders make a year.
Resources: