Last Updated on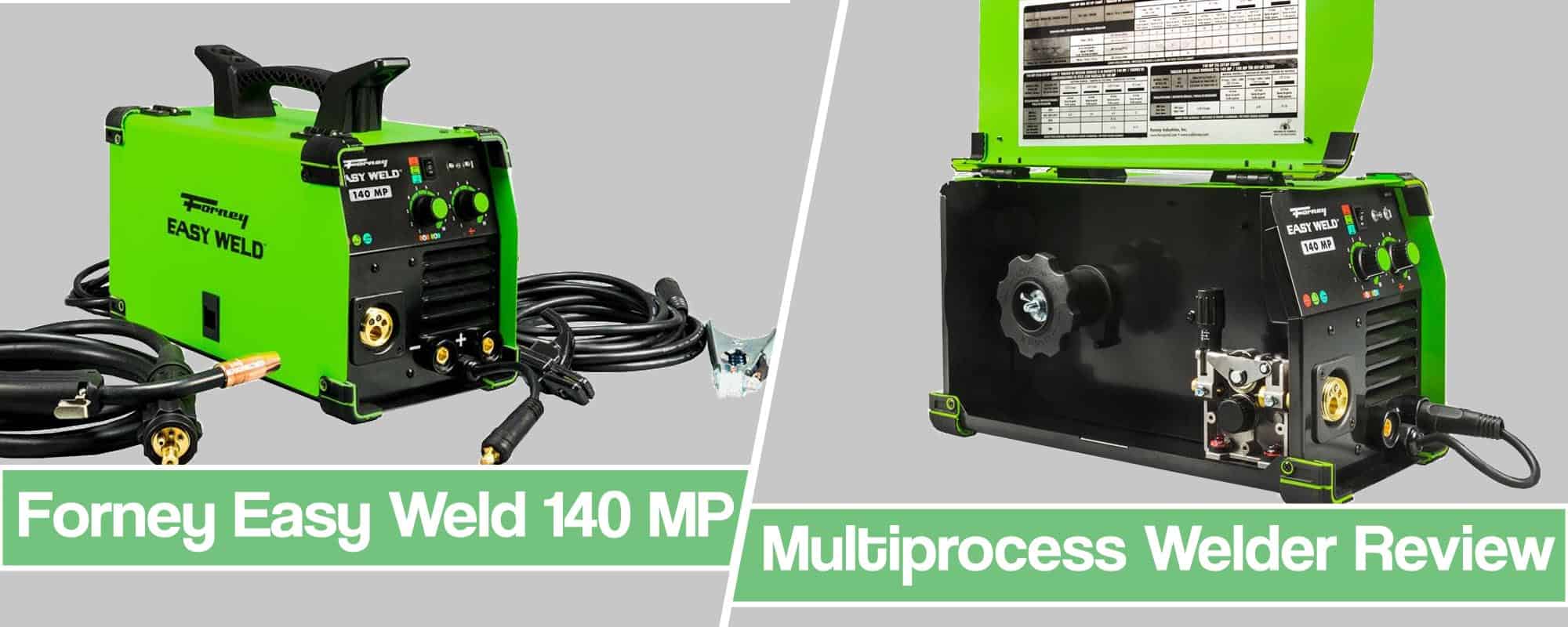 Are you looking for a reliable multi-process welder? We have a perfect solution for you and its name is Forney Easy Weld 140 MP. Actually, it is one of the best offers that Forney has to provide to its users. It is a semi-professional type of welding machine that runs at 140 amp and is good for various types of jobs.
No matter if you are a pro or a hobbyist looking to do some work around the house or garage, the Forney Easy Weld is the right tool for the job.
Lets s go into more detail as you will be able to learn a lot of new details with the help of our Forney welder review.
In Short Forney Easy Weld 140 MP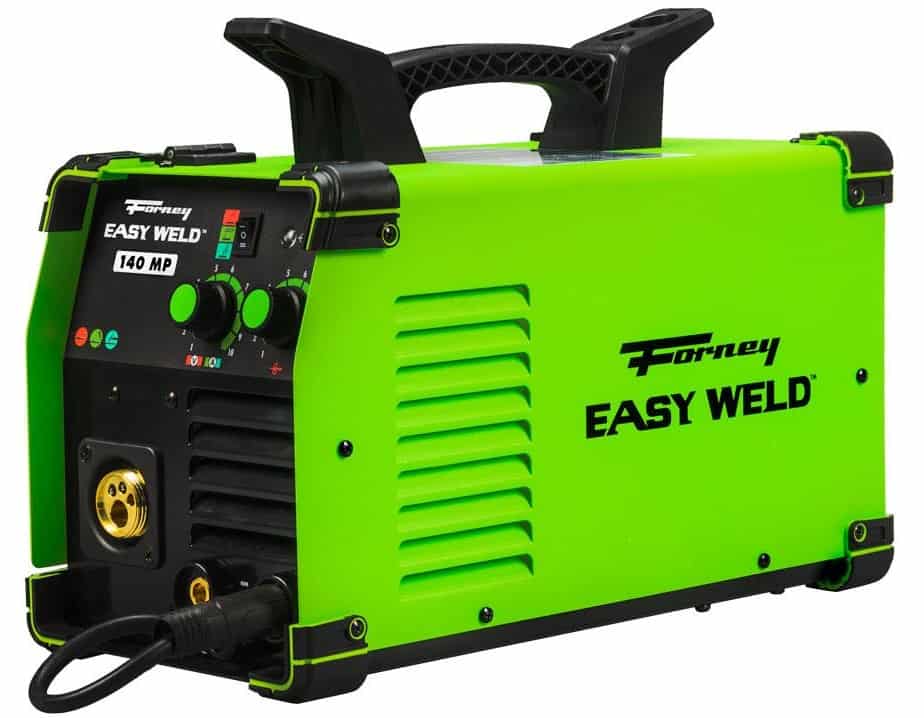 The Forney Easey Weld 140 MP is a welding machine that is graded as being somewhere on the low end of the mid-range level of welders. However, it is still one of the best types of welders that Forney industries are able to provide. In terms of quality, it is pretty high and comes at a decent price for what you get with it. With it, you can do MIG and TIG welding but also go for stick welding as well.
This unit is specifically aimed at hobbyists but professionals can enjoy using it as well. It possesses a 120-volt input, making it suitable for home conditions. It actually has more than a decent power output if you consider the fact that it is limited to only 120v.
The multi-process welder creates some very nice-looking welds as well. The MIG wheel drive is really good and it also has a TIG lift arc start for TIG welding, which is much better than relying on scratch start.
Finally, the Forney Easy Weld 140 MP has a quality build. It is both sturdy and light. It weighs about 24.81 lbs. (11.25kg) and you can easily carry it around the working site. Perfect for any garage work that you have in mind.
Specifications, Pros and Cons in short