Last Updated on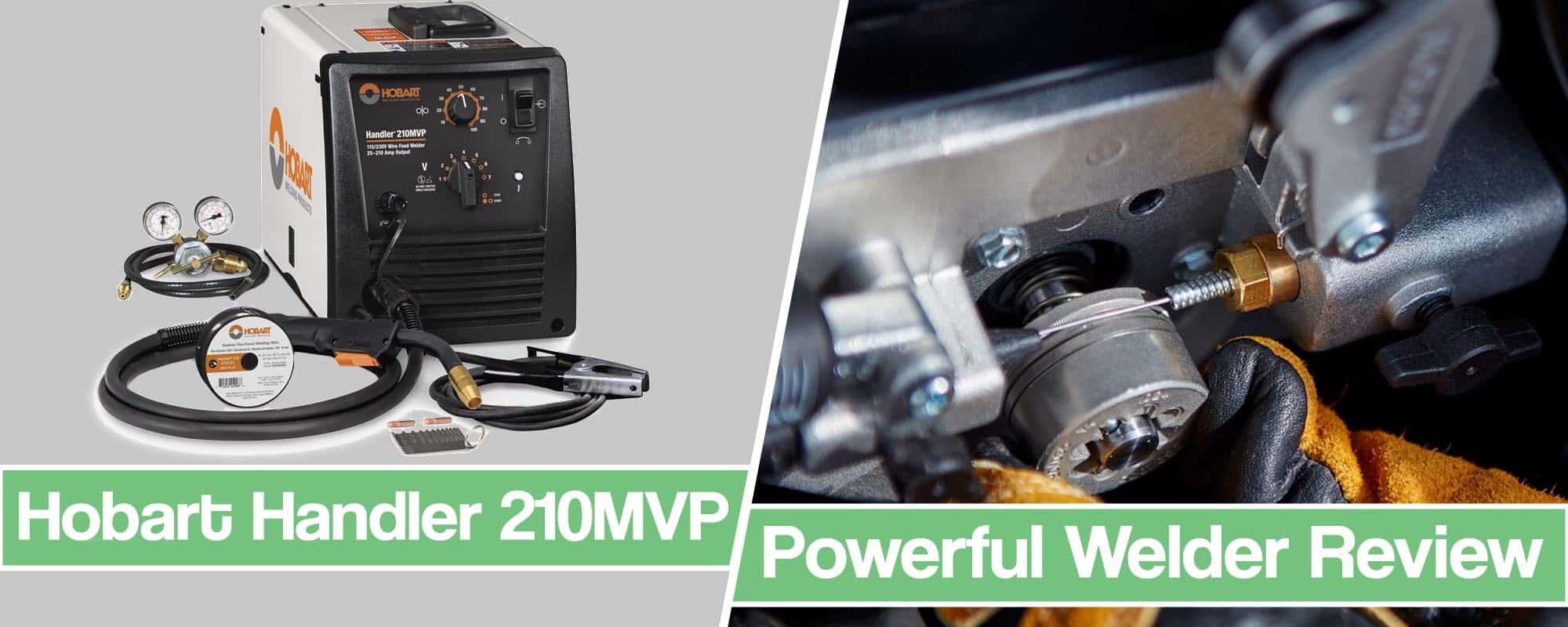 One might say that choosing the right sort of welding machine is not a small matter. Investing in a good one is rather costly. Making a grave mistake right off the bat might set you back both financially and for the project you need to complete. Additionally, there are many welding units out there that are not that good.
Luckily, we have a perfect solution for you – The Hobart 210 MVP welder!
What is it and what is it best for
Main Features and Specs
Pros & Cons
This is a versatile welding machine that provides versatility and will get the job done. Its greatest convenience lies in it coming with multi-voltage plugs. Allowing you to work with either a 115 V or a 230 V outlet.
But there is much more to this product that meets the eye and we present all of the facts here in our Hobart 210 MVP review.
What is Hobart Handler 210 MVP and What is it Best for?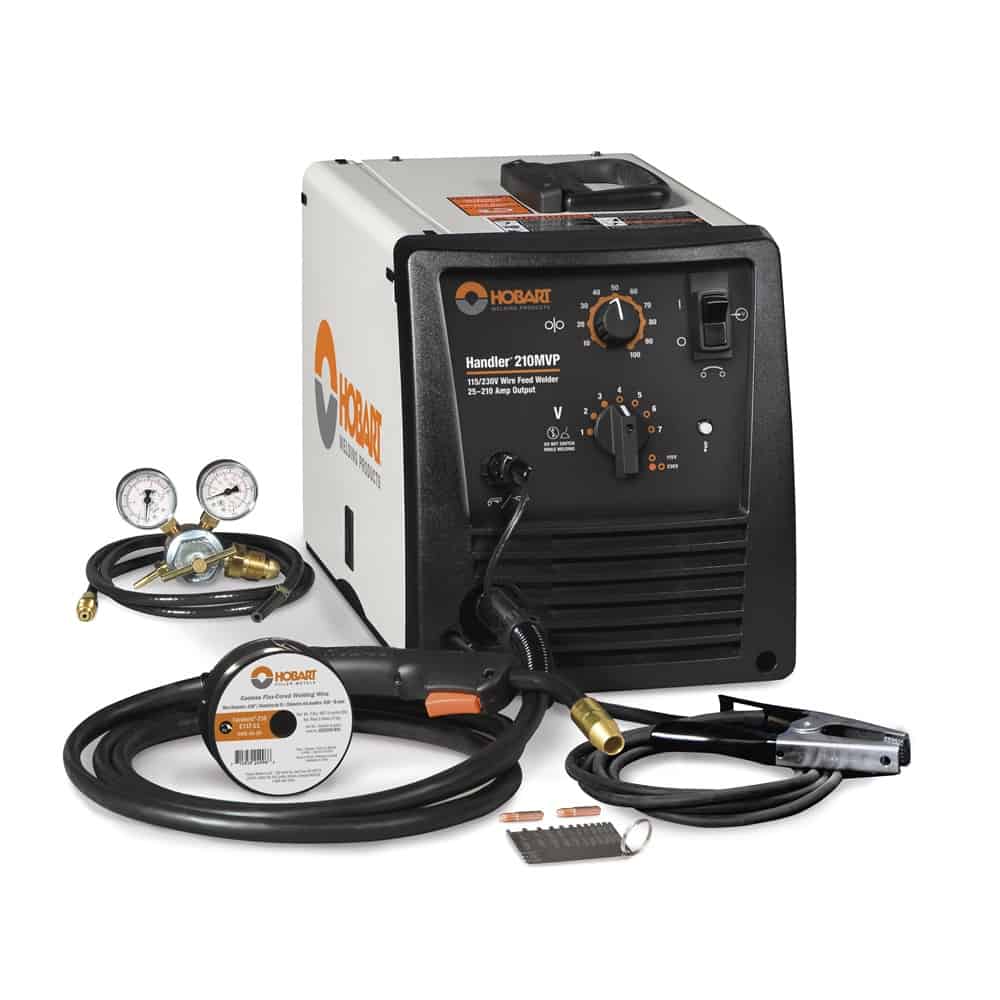 The Handler 210 MVP MIG welder is a versatile wire feed welder made in the USA. As mentioned, it comes with a dual voltage input, a 115 V, and a 230V input, making it exceptionally easier for welders to plug as they have more options.
It is a Flux-Cored/MIG welder with the capability of welding 24-ga to 3/8in. steel in a single pass.
This machine is excellent for beginners as you can start using it in mere seconds after unpacking it. It is simple to use and comes with everything that a good welder will need. Power, simplicity, and versatility are its greatest advantages which are the traits that even professional welders look for when choosing their machines.
The Hobart 210MVP is also very much capable of handling some professional applications. You can use it for maintenance and repair, construction, metal art, and other welding projects. Some of these usages include fixing an auto body with ease or a boat. It is applicable for fixing farm equipment on a ranch and in construction work.
This Hobart welder provides very good arc performance regardless of the power source with less spatter which means less post work clean up and a more beautiful bead.
A very important thing worth mentioning is that the Handler comes with 5/3/1 Industrial Warranty. There is a five-year warranty added for on the stabilizer and the transformer and a three year one on electronics. Finally, the MIG gun has a one-year-long warranty to it.