The CermaClad process produces interior-clad pipe quickly, able to meet the market's need for the corrosion-resistant pipe.
MesoCoat's CermaClad process uses a plasma arc lamp to rapidly fuse corrosion-resistant alloys to metal surfaces at around 2,400°F. The lamp is up to 10 in. long, so it covers a broader area than laser or weld-cladding systems, and operates at up to 400 mm/min.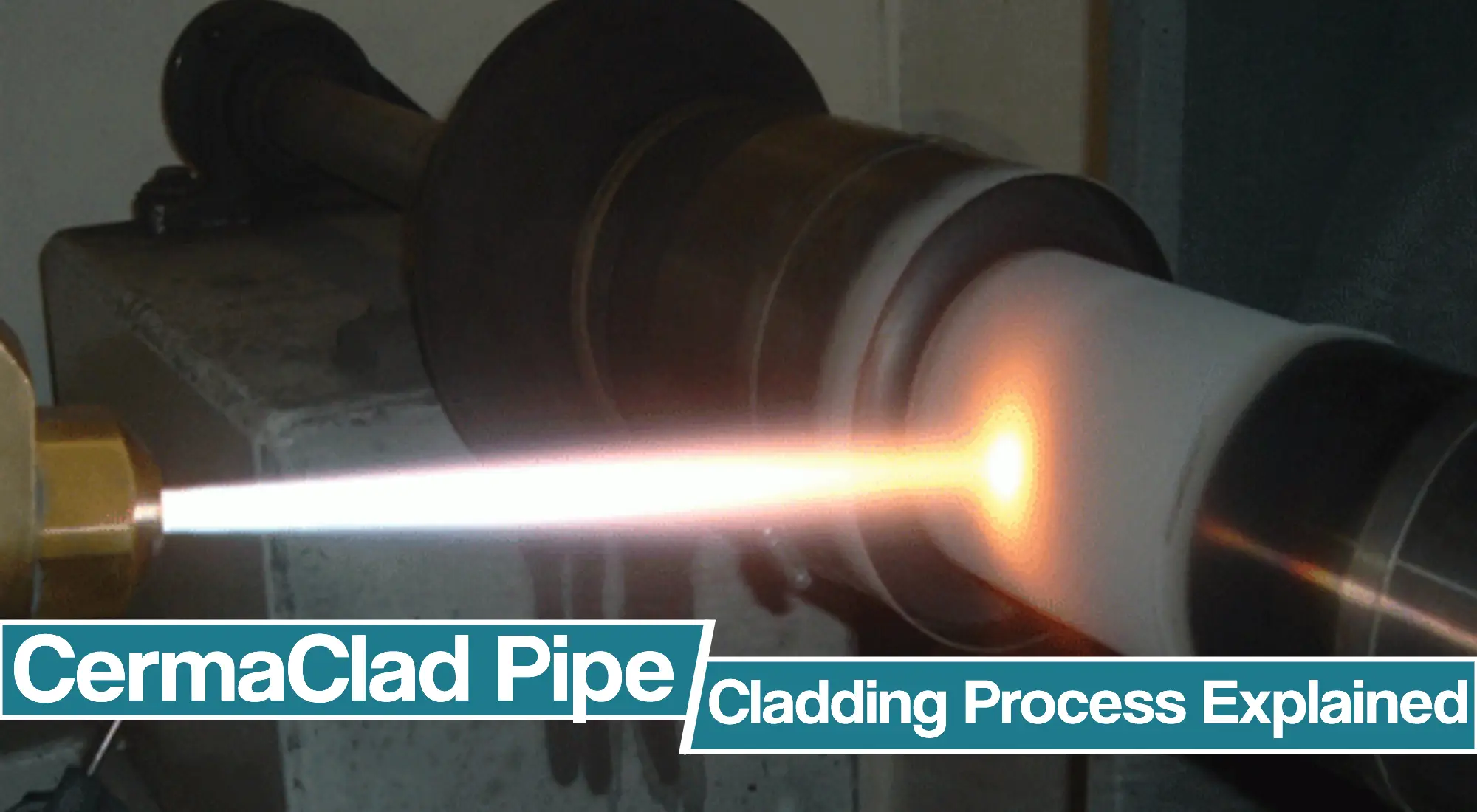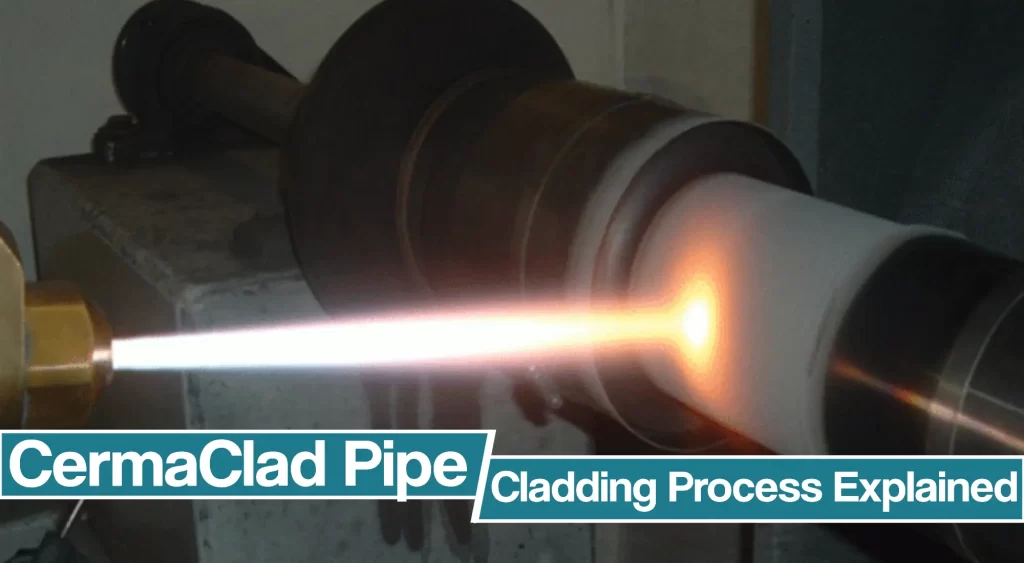 This pipe cladding process should meet the expanding market of oil-and-gas producers who require the corrosion-resistant pipe to process and transport crude oil.
Not long ago, hydraulic fracturing was a creative approach that shifted the momentum of oil-and-gas market. Now, a new manufacturing operation is taking an innovative approach of its own, and expects to establish a unique value proposition for some of the oil-and-gas sector's most critical materials.
CermaClad Pipe Cladding Process
Cladding is a process in which a corrosion-resistant composite or an alloy is overlayed over the base metal to prevent its corrosion by making a permanent bond. Usually, cladding layers are made by welding or using laser technologies. The drawback of arc and laser welding is that these cladding methods take a long time — essentially, they are slow.
MesoCoat Inc. has started producing interior-clad seamless pipe for oil-and-gas processing, using a process called CermaClad™ to seal the pipes with wear- and corrosion-resistant material.
Crude oil corrodes the interior surface of the pipe used to transport it, requiring the energy companies to replace the pipe at a rate that runs into trillions of dollars, according to market studies.
CermaClad technology uses a high-intensity light source – described by the developer as "an artificial sun captured in a reflector" — to fuse metal and cermet coatings to the steel pipes' interiors. The process can be used on plate and bar material, too.
This light source can exert energy up to 500kW, which is drastically higher than any laser welding/cladding machine. As a result, the CermaClad process rapidly fuses protective materials inside or outside of the tubes and pipes used in the oil industry.
The new Cleveland-area plant has a single line in operation, but the CermaClad process is 15X to 100X faster than weld cladding or laser cladding. The speed of the CermaClad coating process matches the line speed of steel mills, and as such, can reduce lead times for clad pipes 75-80%.
CermaClad Nanocomposites
The unique nanocomposite metal-ceramic coatings provided by the CermaClad process offer the corrosion and wear resistance similar to diamond or glass. Still, they retain the toughness and resilience of metals.
To provide wear and corrosion resistance, these nanocomposite coatings replace current electrolytic hard chrome, spray and fuse, physical and chemical vapor deposition, electroplating, and thermal spray carbides.
To improve wear resistance, CermaClad pipes use proprietary wear-resistant materials like semi-amorphous metal alloys and engineered cermet (ceramic-metal). These composites included tungsten carbide (WC) and chrome carbide (CrC), both of which are extremely hard materials.
CermaClad Pipe Cladding Applications
The availability of the corrosion-resistant pipe should appeal to domestic resource companies drilling and processing shale gas and other reserves.
MesoCoat also expects its pipes will offer an economical and environmentally sound alternative for developers of sour oil and gas reserves, including pre-salt developments in Brazil and West Africa, deep water projects in the Gulf of Mexico, and gas projects in Southeast Asia.
Pipes treated with the CermaClad process do not buckle under stress, and are about 20% less costly than weld overlay clad pipes, making them far more cost effective.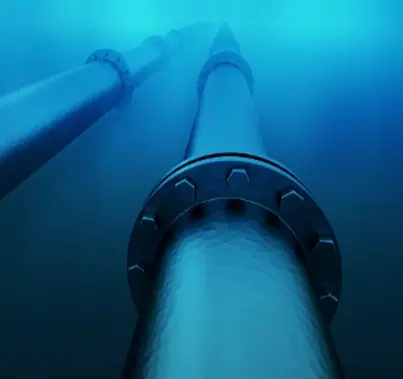 Considering the sheer length of pipe necessary for oil pipelines, reducing the cost by one fifth, allows for a significant shift in resource allocation.
CermaClad pipes can be used in deepwater offshore pipelines, risers, and flowlines. But they can also be used in onshore applications in petrochemical, desalination, power generation, and of course oil and gas industries.
Research and Development of CermaClad
In the past, MesoCoat's struck a development agreement with EWI, the welding process research center, to help accelerate manufacturing scale-up for CermaClad operations.
EWI's welding expertise, simulation skills, and controls development services support the development of manufacturing process specifications and NDT procedures for MesoCoat. These efforts will be followed by efforts to expand bimetallic pipe welding and joining process qualification.
The CermaClad high-speed large-area fusion-cladding technology produces high-quality finished products at significantly lower capital and fixed costs than the alternative processes.
MesoCoat's facility enables them to demonstrate continuous, automated production of 12-meter pipe segments. And, this is a major milestone toward realizing their mission to offer cost-effective life-of-asset protection in an effort to reduce the estimated $2.2 trillion wasted worldwide as a result of preventable corrosion and wear.
The MesoCoat and their revolutionary high-speed, CermaClad process have received multiple RnD awards, thanks to their high-strength and toughness ceramic-metallic materials and high fusion speeds.
Conclusion
The CermaClad pipe cladding process is not new, but it's still gaining ground. Considering the corrosion issue many industries face, the CermaClad can only grow from here.
Their unique cladding alloys offer exceptional protection and improve the longevity of the pipes, tubes, bars, plates, and other parts exposed to corrosive agents.