Last Updated on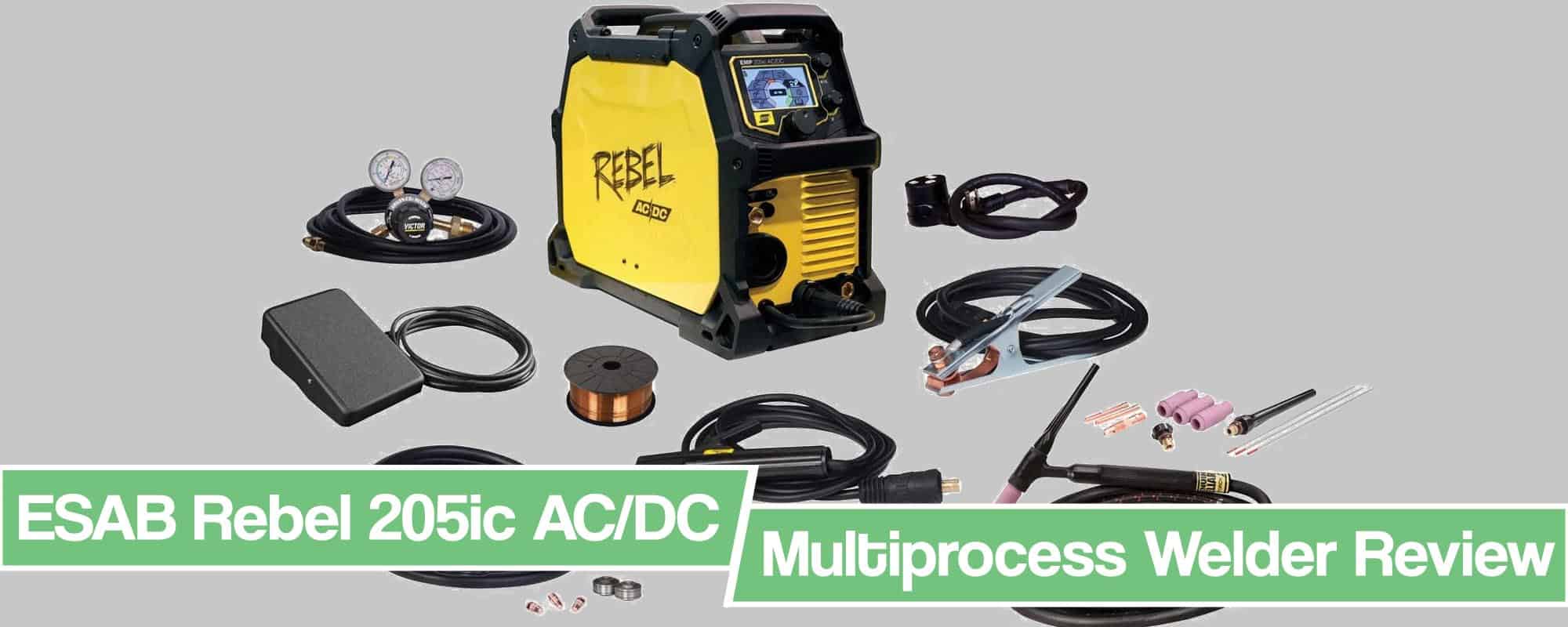 Whether you are a veteran welder or are only beginning to learn, having the ESAB rebel 205ic at your side is more than favorable. The company is mostly known as a quality manufactures of welding equipment. However, besides that, they also dabble in robotics.
This welding unit was introduced at the 2018 SEMA. it has caught the eye of many welders and along with the ESAB Rebel 215 multi-process, it is one of their most prolific products.
We are here today to bring you a closer look at what exactly this multi-purpose welder has to offer with our detailed ESAB welder review.
ESAB Rebel 205ic Quick Overveiw
Even though the name of the Rebel 205ic suggests that it is a multi process welder, you can actually consider it as an all-purpose welding machine. It is a high-frequency machine that is able to go anywhere and weld anything.
Being that it is highly durable and portable, you can move it around with you any way you like. Its weight is only 22kg (49lbs) and has dimensions of 16 in. (406 mm) x 23 in. (584 mm) x 9 in. (229 mm). Furthermore, it has a steel unibody construction, with a five-handle drive rolls cage, which makes it very sturdy and easy to move.
But the biggest highlight is still it's multi-purpose. The ESAB Rebel EMP 205ic is capable of doing MIG, DC pulse TIG, DC TIG, Stick, Flux-Cored, and ​AC TIG. However, as opposed to the ESAB Rebel EMP 215ic, the Rebel EMP 205ic is capable of, besides doing DC TIG welding, AC TIG welding for both aluminum and titanium.
But what really sets apart the REBEL EMP 205ic welder from the others is the inclusion of MIG technology. It offers the welder exceptional arc control that results in smooth and superior repeatable welds. The welder comes with two modes, basic and advanced, further emphasizing its usability.
With the basic mode you can set wire diameters and material thickness with a pull of the trigger. While the advanced mode gives you complete control over all arc characteristics.