Last Updated on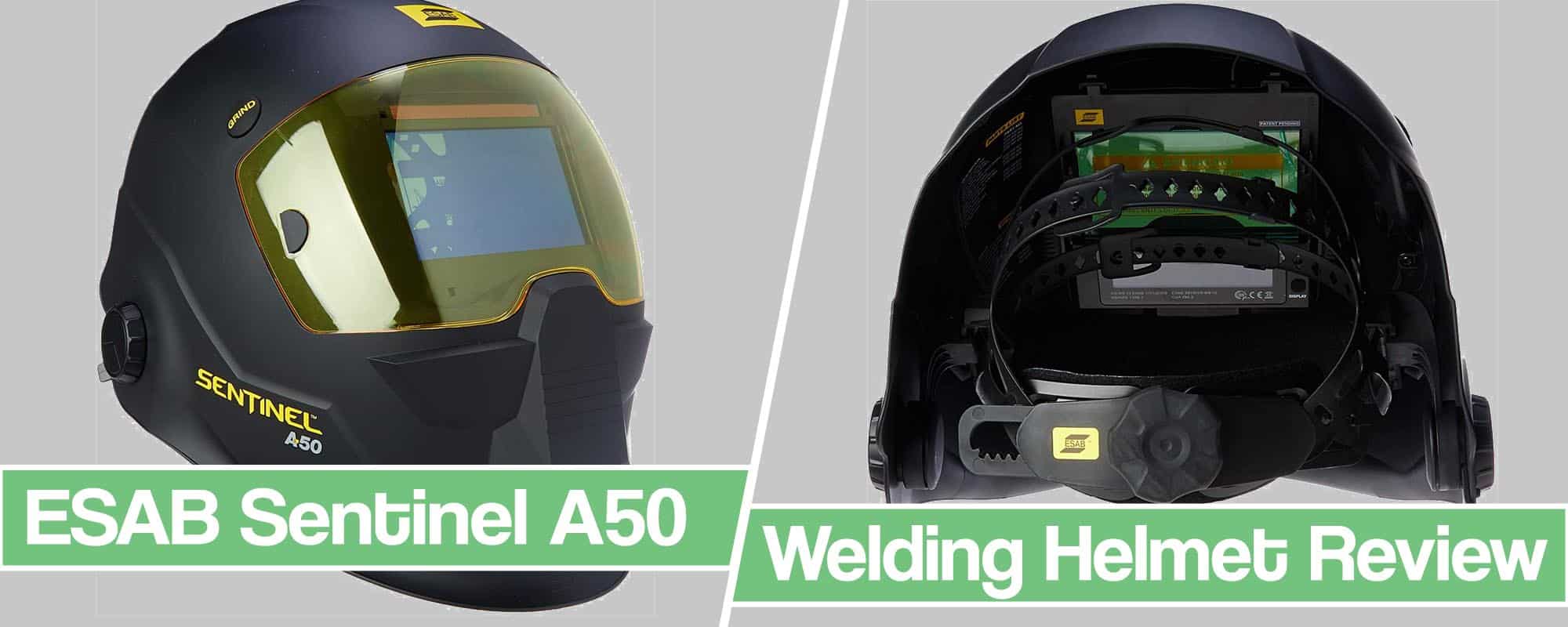 What does every welder need? Many of you would say safety, but there are a lot of you who prefer comfort and utility… while a handful still values technology.
What if I tell you that there is something that can satisfy you all?
The ESAB Sentinel A50 welding helmet.
I am not here to preach the importance of choosing a good welding hood. Experienced welders are aware of this, and it's what separates the pros from starters. But it would help if you understood how to determine the advantages and disadvantages first. And it all comes down to catering to your personal needs.
The ESAB Sentinel A50 welding helmet promises the inclusion of high-end technology, comfortable design, and advanced protection. This is more than enough to help you achieve amazing results when working in all types of conditions.
ESAB Sentinel A50 Review
The Sentinel A50 was created by the Swedish company ESAB (Electric Welding Limited Company). You might have heard of it as it is one of the oldest brands for welding supplies in the world. Their idea for this helmet was to create something more than the conventional welding helmets everyone wears now. They wanted to make something special, and by many accounts, they did.