Last Updated on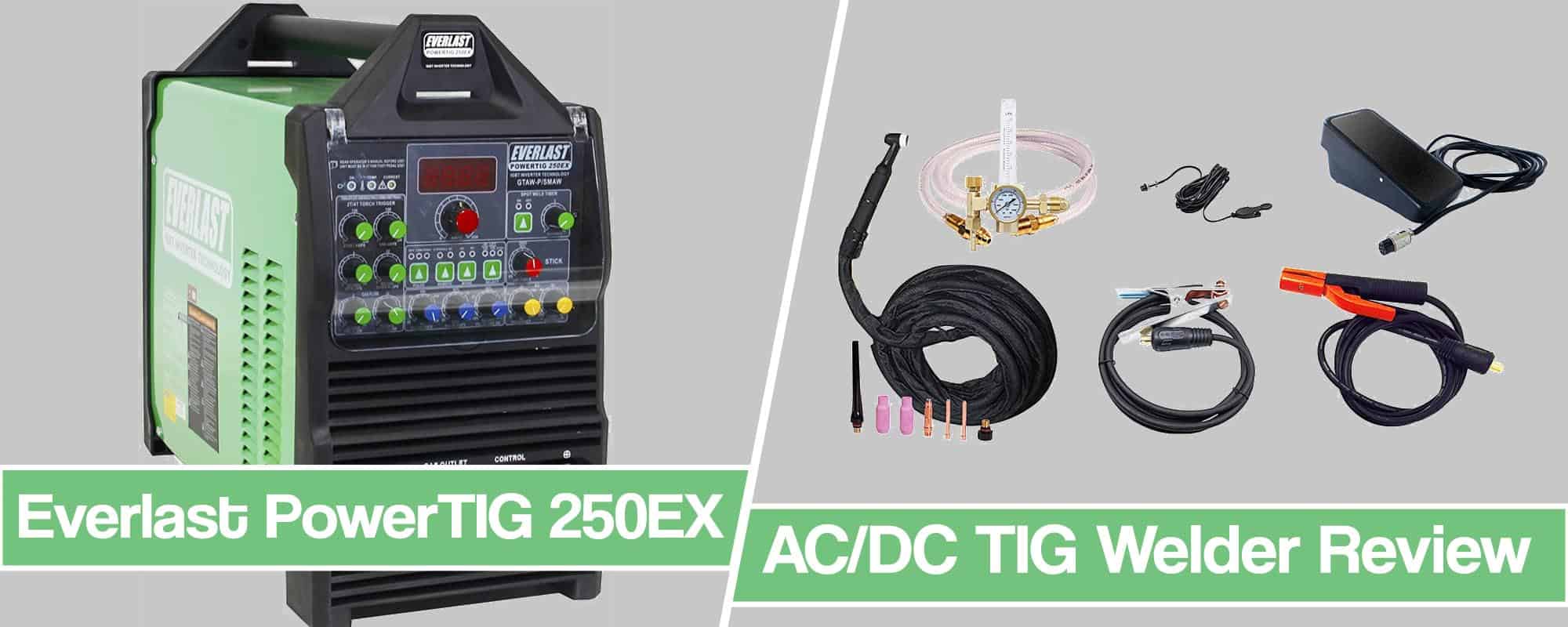 Do you want a serious welder but don't have the budget to afford one. The Everlast PowerTIG 250EX is the best solution for you. It is a welding machine that is aimed at professionals but comes at a much lower price than you would expect it to.
Fit with all the necessary features to help a seasoned welder finish any type of job, the Everlast PowerTIG 250EX is no joke. Even though there are more powerful welders that come at a much higher cost. This one has the capacity to do the same type of job with near similar weld quality. More so, it is still beginner-friendly so novice welders or welding enthusiasts can use it in order to learn how to weld.
You don't need to spend the big bucks in order to get great results and this is exactly what our Everlast PowerTIG 250EX review is here to explain.
Everlast 250EX in Brief
As our Everlast welder review is here to explain, this is an exceptional welding machine. Right of the bat, we can say that the Everlast PowerTIG 250EX is a versatile TIG welder that provides great welding power.
It comes with a 250 amps AC/DC TIG pulse function, and 200 amps Stick function. Additionally, it comes with a 60% duty cycle, which is more than efficient, on a single phase input power of 240v. But it is also possible to use it 3 phase power at 240v.