Last Updated on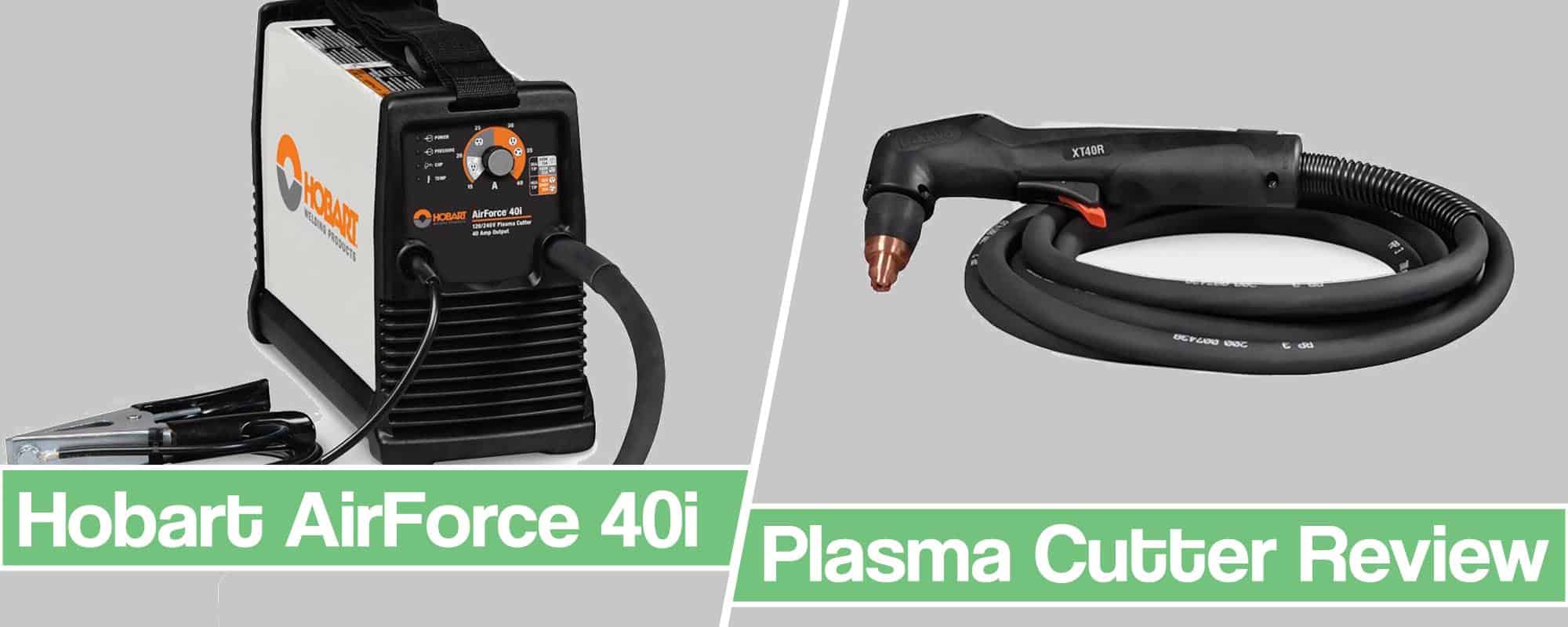 Are you in need of a powerful plasma cutting machine? Made in the USA? Do you want something reliable but don't want to pay the outrageously high prices that some manufacturers demand? Well, you can't get more reliable and more American than Hobart 40i Plasma Cutter.
This piece of cutting handheld equipment can cater to all of your cutting needs. It is powerful enough, actually more than you would expect it, and is fairly on the cheaper side, as opposed to some competitors on the market.
Hobart is one of the best companies in terms of welding and cutting machine manufacturing. It is right there at the very top and is well known for its simple yet quality units.
Let's take a closer look at the Hobart 40i Plasma Cutter and what it offers.
Hobart 40i Plasma Cutter Review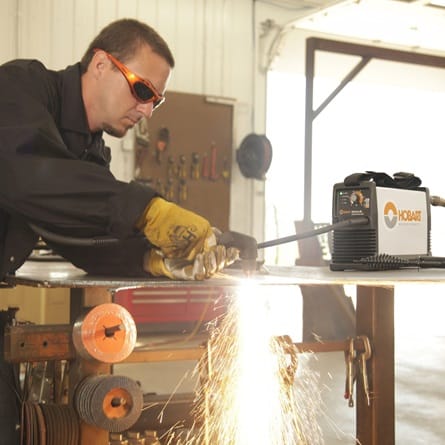 Hobart has just recently started making plasma cutters. The 40i is their most expensive, but also the most reliable one, is the 40i Plasma Cutter. Actually, it is a very powerful tool for cutting steel of up to  7/8″ thickness. This is actually very thick if you compare it to other competitors that are able to cut  3/8″ at entry-level.
The Hobart 40i cutter offers great performance and allows fast cutting with a very solid duty cycle at high amps (40A). It is also a very reliable plasma cutter that can be used for industrial and non-industrial work equally well.
Hobart may be new to the plasma cutter market but is an already established name among welders. The machines they produce are known for offering quality at a reasonable price. This one is a good bet for a variety of users as it is easy to use, has an exceptional build quality and frame, and is generally safe. Its recommended usage is very versatile as you can use it in your garage, around the farm, workshop, etc.