Last Updated on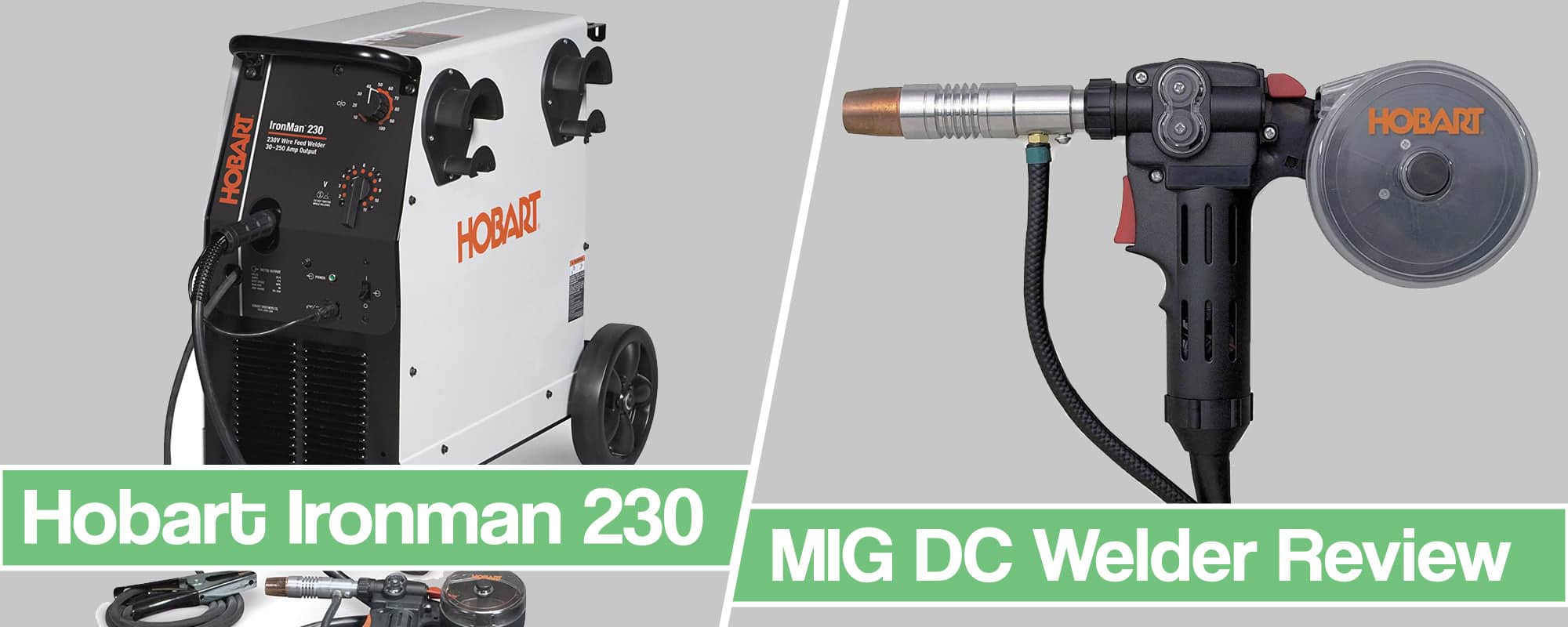 Choosing the right MIG welder to get your heavy-duty job done these days can be a real nightmare.
In a sea of great (and not so great) MIG welders, Hobart Ironman 230 MIG welder really stands out from the competition.
This welder offers some durability, good features, fine settings and guarantees you a amazing welding experience.
What are those useful features and impressive settings we are talking about? Find out in the Hobart Ironman 230 review below.
Hobart Ironman 230 review
The Hobart Ironman 230 is a rugged built, heavy-duty and durable welder that offers spatter free, good arc control, which makes your everyday welding and post-weld cleaning easy. Hobart Ironman 230 is among the best welders out there when it comes to voltage control and arc quality and it is suitable for both MIG and Flux-core welding.
Features And Specifications For Hobart Ironman 230
Here is a quick list of features this machine has to offer.
Specifications
The 12 tap voltage control as well as infinite (0-700 IPM) wire speed control for better, spatter free, arc quality
Delivers huge power output range of 30A to 250A
Heavyweight and durable cabinet with cylinder rack
Fixed side cable hangers to help you with cable management
Automatic wire alignment to keep the smooth wire feed
Inside door chart and well-written instruction manual to help you with setup.
Easy entry to the wire drive system and quick spool changes provided by easy to lift the hinged door.
Reversible drive rolls to decrease spare parts usage
Package includes: 15-foot MIG gun, high-quality gas regulator, gas hose, optional spool gun
Inbuilt overheat and overload protection
Hobart 5/3/1 warranty
Read more about all the features below.