Last Updated on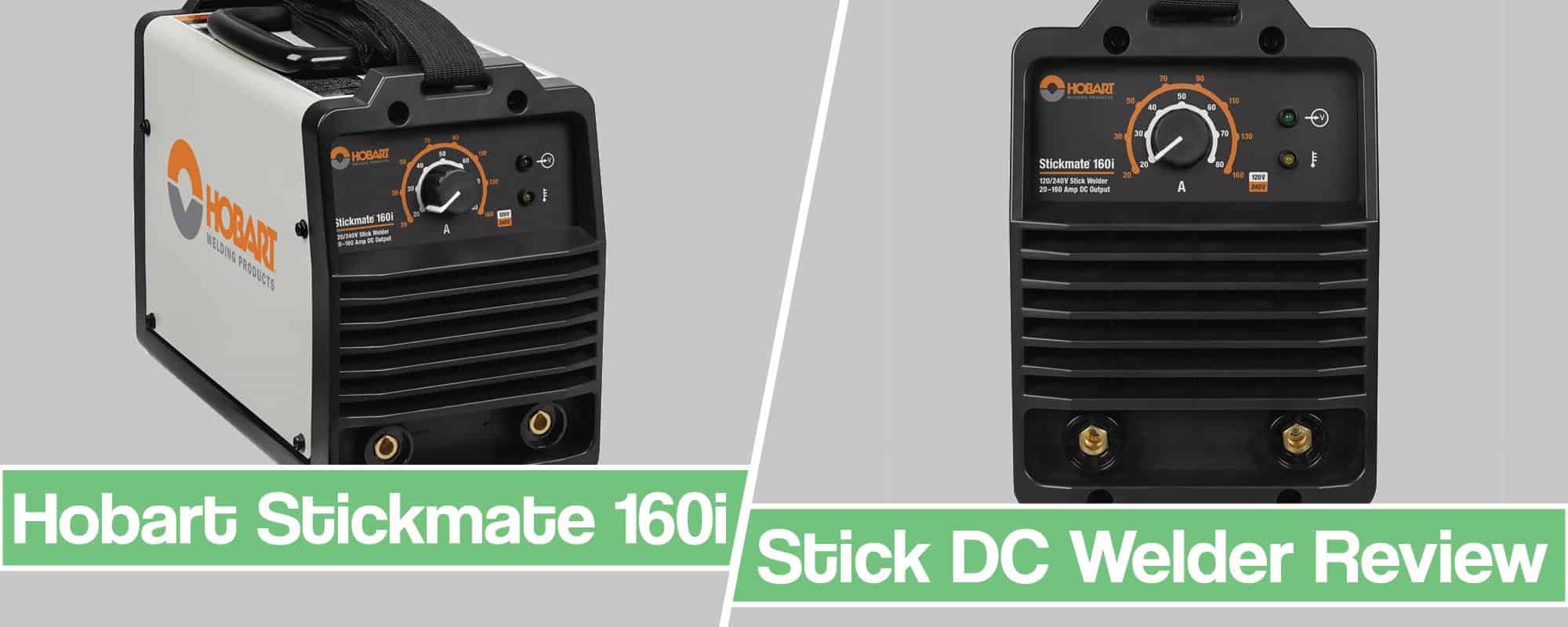 Having a reliable stick welder is what every experienced welder strives for. If reliability combined with performance is what you are looking for, then your safest bet has to be the Hobart Stickmate 160i.
Considered as one of the best stick welders for a variety of purposes the good people from Hobart have created it with improved functionality.
This Hobart stick welder will definitely exceed your expectations. But you should be aware that it is a bit expensive as opposed to other similar products. However, paying a bit more for an infinite amperage control mechanism is definitely worth having for a few extra bucks. And there is the five-year warranty that comes with it as well.
Let's check out all of its exceptional features.
Hobart Stickmate 160i Review
The Hobart 160i is definitely one of the Hobart stick welders that produce the nicest welds. It is a 160 amp DC welder that can run on dual voltage input of 120 or 240 volts. This welding unit has the highest quality as expected from Hobart welding machines and is exceptionally lightweight, with a weight 15 pounds. Not only that, but it is also extremely compact with dimensions of 3.4 x 7.1 x 10.5 inches, making it more than easy for welders to carry.
Compared to other, older, Hobart stick welders, this one is not only lighter but also comes with more amperage power DC welding arc. With the 240-volt it is capable of producing 160 amps while with a 120-volt power input it can create 80 amps.
The built of this welding machine is also more than exceptional. It has a different design when comparing it to other stick welder Hobart welding machines, which is durable and has more quality to it.