Are you looking for a small welder for everyday activities around the house or garage? You don't want to experiment with cheap welders or less-known brands?
If this is your preference, then you should definitely consider the Lincoln Electric k2185-1 Handy MIG welder.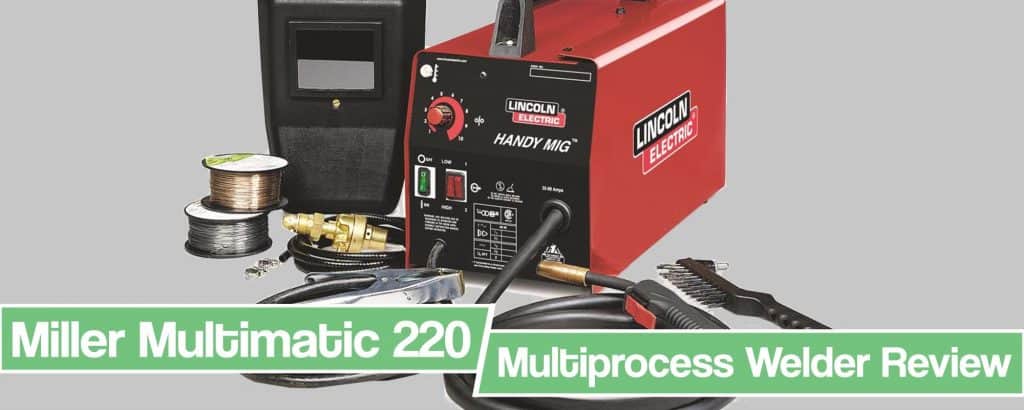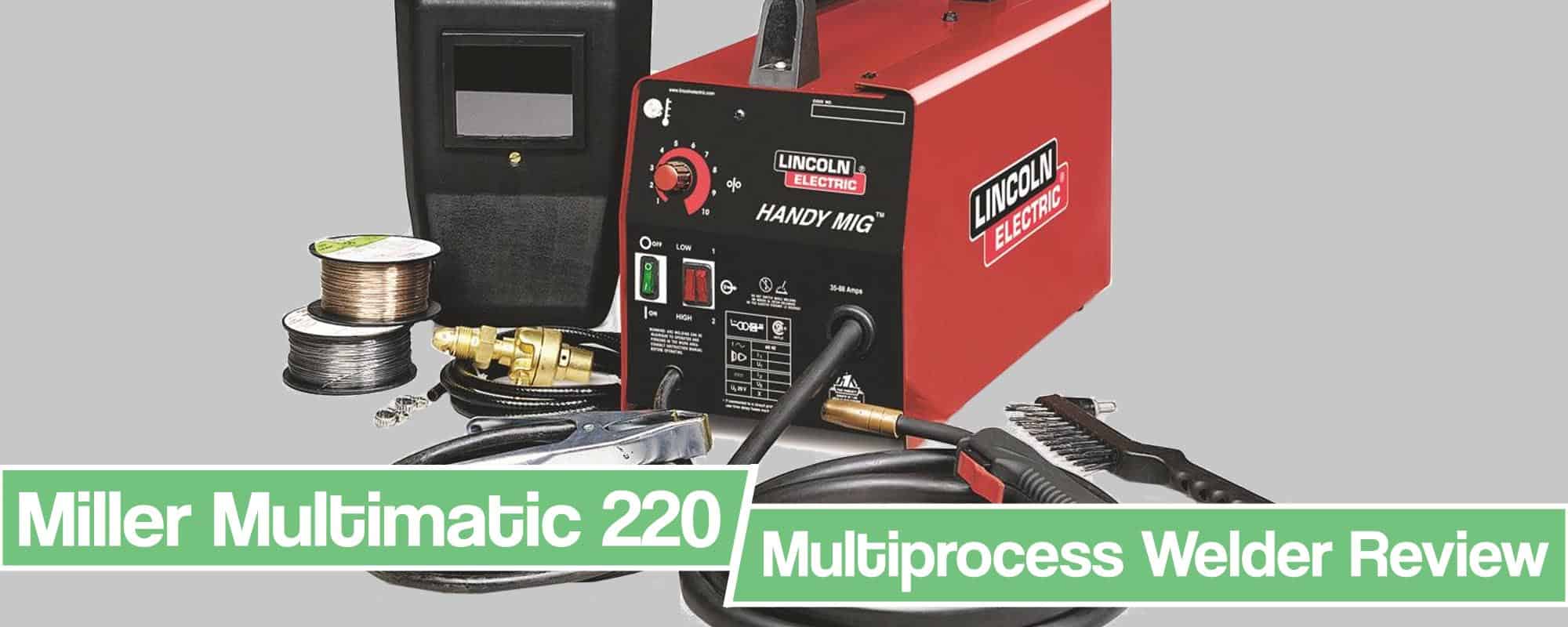 This one is a small welding machine, not really suitable for heavy-duty work, but perfect for smaller projects. If you have decided to pick up welding and need a MIG welder, this one is more than suitable for you to start. The price is affordable and the grades are absolutely perfect. Let's go over our lincoln electric k2185 1 handy MIG welder review so we can show you what this machine is all about.
Brief Lincoln Handy MIG Review
The Lincoln Handy MIG welder is mainly characterized by being a lightweight and compact welder. It weighs around 46 lbs and has enough power to help you with any work around the house. It is specifically aimed at hobbyists or beginners who are still learning the ropes or need a simple welder to start with. The Easy MIG 101 performs well on light gauge materials but is not suitable for thicker ones or any heavy-duty work.
Nevertheless, the power is more than enough. The Lincoln Electric k2185 1 has a maximum output amperage of 88A. There are four voltage settings and it even comes with the chart to help you with which setting to use for the adequate thickness of the metal.
The Lincoln Electric Handy MIG can be used for any MIG processes that require shielding gas and also the gasless flux core process.
What makes the Lincoln Handy MIG perfect for beginners is also the fact that it is really easy to set and use. You can start working with it right off the bat. You only need to connect the welding gas cylinder for MIG welding. The fact that it operates at 115v and a 20amp household outlet means that it can be set and used almost anywhere.
Additionally, the added cold contactor safety feature increases the safety as the gun and the wire remains cold until you press the trigger.
No products found.
Specifications, Pros and Cons of Lincoln Electric Handy MIG
Pros & Cons Summarized
Pros
Ease of use
Easy to set up
Compact and portable
Low skill level needed to operate
One Year warranty with parts and labor
Fan cooled
Cons
Not intended for industrial use
Welds only Low Carbon Steel up to 1/8".
Low duty cycle
Specifications
Processes: Flux Cored (FCAW) MIG (GMAW).
Weld Thickness Range: Mild Steel welds up to 1/8 in.
Weldable Materials: Steel, Aluminum with Spool-gun, Stainless Steel.
Input Voltage: 110/115/120 V.
Input Current: 20A.
Input Phase: 1-Phase.
Current Type: DC.
Rated Output: 70A/17V/20% duty cycle.
Amperage Range: 35A -88A.
Wire Feed Speed: 0-300 ipm.
Accepts Flux Core Wire: .035
Accepts MIG wire: .025
Dimensions: 12.8 in x 8.8 in x 18 in (325 mm x 224 mm x 457 mm).
Weight: 46lb (20.9 kg).
If you want to check other MIG welders this is the list I made of 220v and 110v MIG welders that are the best in the market right now. Check them if you are not sure about his machine.
Power Offered by Lincoln Handy MIG
As mentioned, the Lincoln Electric Handy MIG welder has enough power for any DIY project that you have in mind. It is aimed at simple tasks and projects that don't require so much power. It also helps that it has a 115v power input making it suitable for regular household outlets.
As far as the amperage output goes, it ranges from 35A to 88A with a rated duty cycle of 20% at 70 amps. Although good enough, the offered duty cycle could be higher and this machine would be a lot better if it reached 35% at least.
Nevertheless, the Lincoln k2185-1 provides enough power to weld 24 gauge steel to 1/8″ thickness. It basically means that it performs exceptionally well for work in the garage or quick fixes around your home.
Transport
The k2185 1 handy MIG is very easy to carry. It weighs 46 lbs and its dimensions are 12.8 in x 18 in x 8.8 in. It is a portable welder that can be moved easily around your workspace. If you are working in your garage where your other tools are you will have no problems moving it about. the same thing goes with any other DIY and household welding as well.
But besides beginners, professionals can also benefit from the small size and low weight fo the K2185.1 Handy MIG. You can simply grab it and carry it to the worksite without a fuss. It also possesses a continuous wire feed speed control that only increases its usability and convenience while working.
Lincoln Electric Brand, Price and Warranty
The Lincoln Electric brand is one of the most popular ones in the world of welding. They are known for producing quality equipment and it is rare that one has a problem with any of the machines that they produce. But besides being reliable they are also known for being a bit more expensive than the competition. However, this is not the question with the k2185 1 Handy.
When you compare the price with other welders in the same range and everything that it offers, the price that you will pay for it is more than reasonable. It is more expensive than entry-level MIG welders of some lower brands. But this is quite normal as the k2185 1 handy MIG provides better quality.
One of the best things about all Linclon Electronic equipment is that you can start using them immediately out of the box. This particular model also comes with a 1-year warranty. It is an important thing to have in mind, particularly if you plan to do a lot of work with this welder.
Conclusion
As our Lincoln Electric k2185 1 Handy MIG review explains it, this is basically a convenience welder than a power welder. Even though it offers enough power to cut some thinner materials, it is not going to help you with any serious work.
But as long as you are aware of the capabilities of your welder you are going to do fine. The Lincoln Electric MIG welder is a great machine that offers quality work, Being a Lincoln product you can be sure that it has good quality. It is light and easy to carry but also more than easy to set. You only need to put the gas cylinder on instead of the flux core.
All in all, the Lincoln Handy MIG is a great machine for people who are new to MIG and flux-cored welding. But basically, it works for any smaller projects in your home workshop, but if you are not satisfied with this welder there is a list of the best MIG welders under $500 here