Last Updated on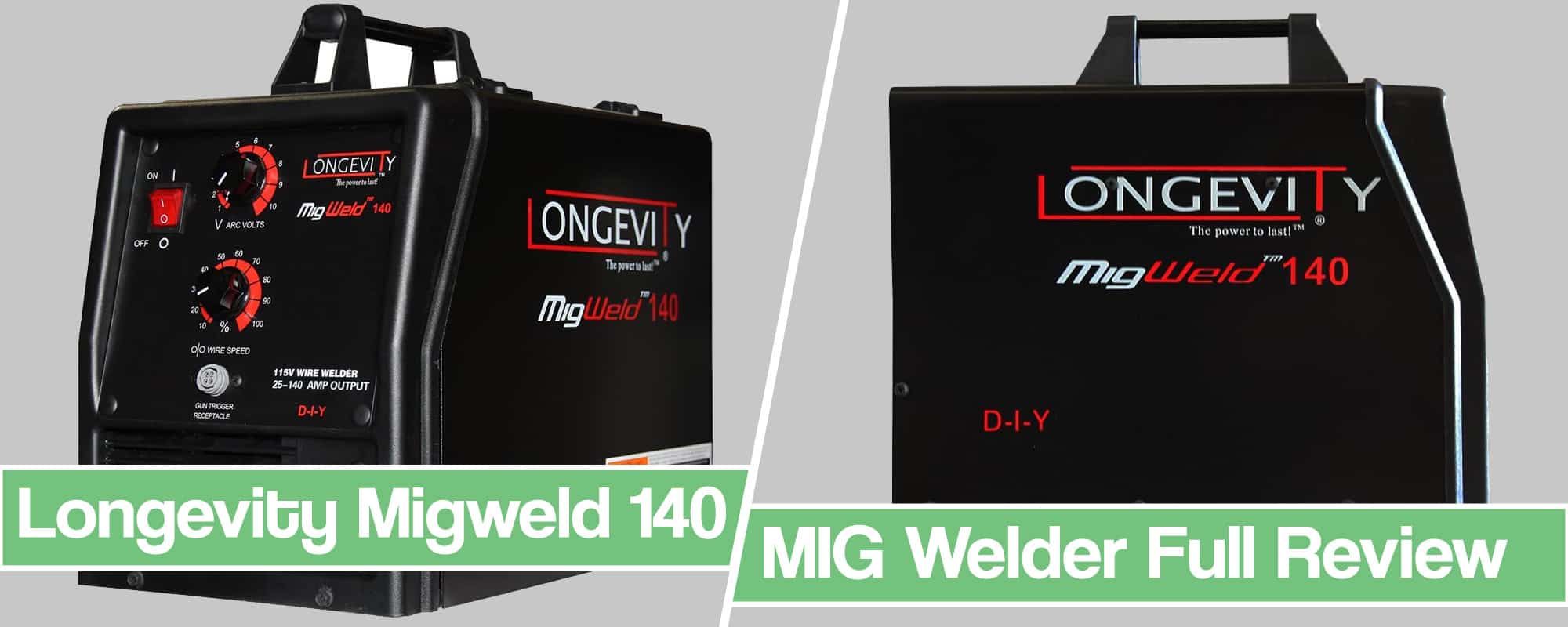 If you are after a little budget welder, and you obviously are since you are here, the Longevity Migweld 140 might be a way to go.
Or is it?
You should carefully consider all of this machine's aspects to see if you will be getting your money's worth because while this machine is cheap, it also has some flaws.
In this article, you will learn about the Longevity Migweld 140 power, value, portability, and a few other critical features that will help you make your decision.
Longevity Migweld 140 Review First Look
Longevity Migweld 140 is a MIG welder that will do both gas and flux-cored welding. It is a 110V welder, which means that it is meant for regular work around the house or for welding around your garage.
From what I can tell, this MIG welding machine is aimed at beginners and people looking to get something on the cheaper end because they don't need to do serious work with it. It has a decent amount of power and a duty cycle that is usually found in this price range.
More on this below.
A big plus you will appreciate right away is the fact that consumables like contact tips are readily available in your local tool stores because they use many universal-style consumables.
It offers a year warranty, which is good. Cheaper machines should provide you with at least that much.
The only thing I really dislike is the weight. It weighs about 56lb, which is not really portable when compared to other MIG welders in a similar price range and aimed at a similar market.
Now let's see this machine in a bit more detail.