Last Updated on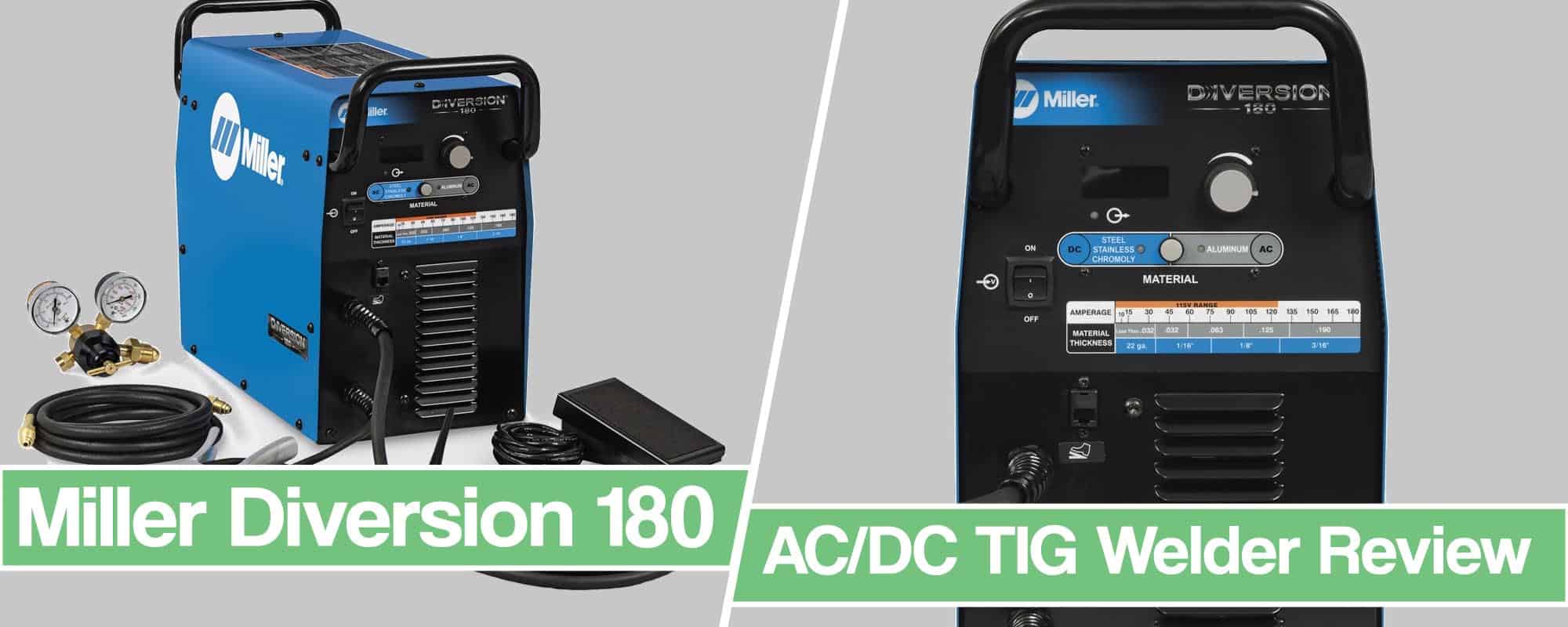 If you are new to TIG welding and are just starting, you should get yourself a reliable welder. My recommendation is the Miller Diversion 180 TIG welder.
Whether you are a novice or an experienced welder you probably know that TIG welding is the process that creates the most beautiful welds. But at the same time, it takes more time to finish. Also, learning requires patience and diligence. So in my Miller Diversion 180 TIG welder review I will explain just how important it is to possess a good machine at your side.
The Miller180 has enough power for smaller jobs and is seen as quite versatile. Let's dive into more details now.
Miller Diversion 180 Brief Review
The MIller Diversion 180 TIG welder is a welding machine specifically aimed for beginners. It has both 120v and 240v input power capability and you can upgrade to it if you wish. This allows you to chance to applications that require a bit more power as opposed to simple projects that useless.
However, its prime aim still remains easy jobs like shop work jobs, work around the garage, DIY projects, and other simple stuff. But a Miller product definitely comes with all the quality you expect it to. It is among the best TIG welders for beginners but at such, it costs a bit more than the others.