Despite the best efforts of eye protection manufacturers to provide stylish, effective eyewear and welding safety, workplace eye injuries occur at an estimated rate of 2,000 per day.
Nearly 90 percent of those injuries could have been prevented with the use of proper safety eyewear, experts agree. If eye protection is appropriate for the task and is well-fitting, the 90% figure goes even higher.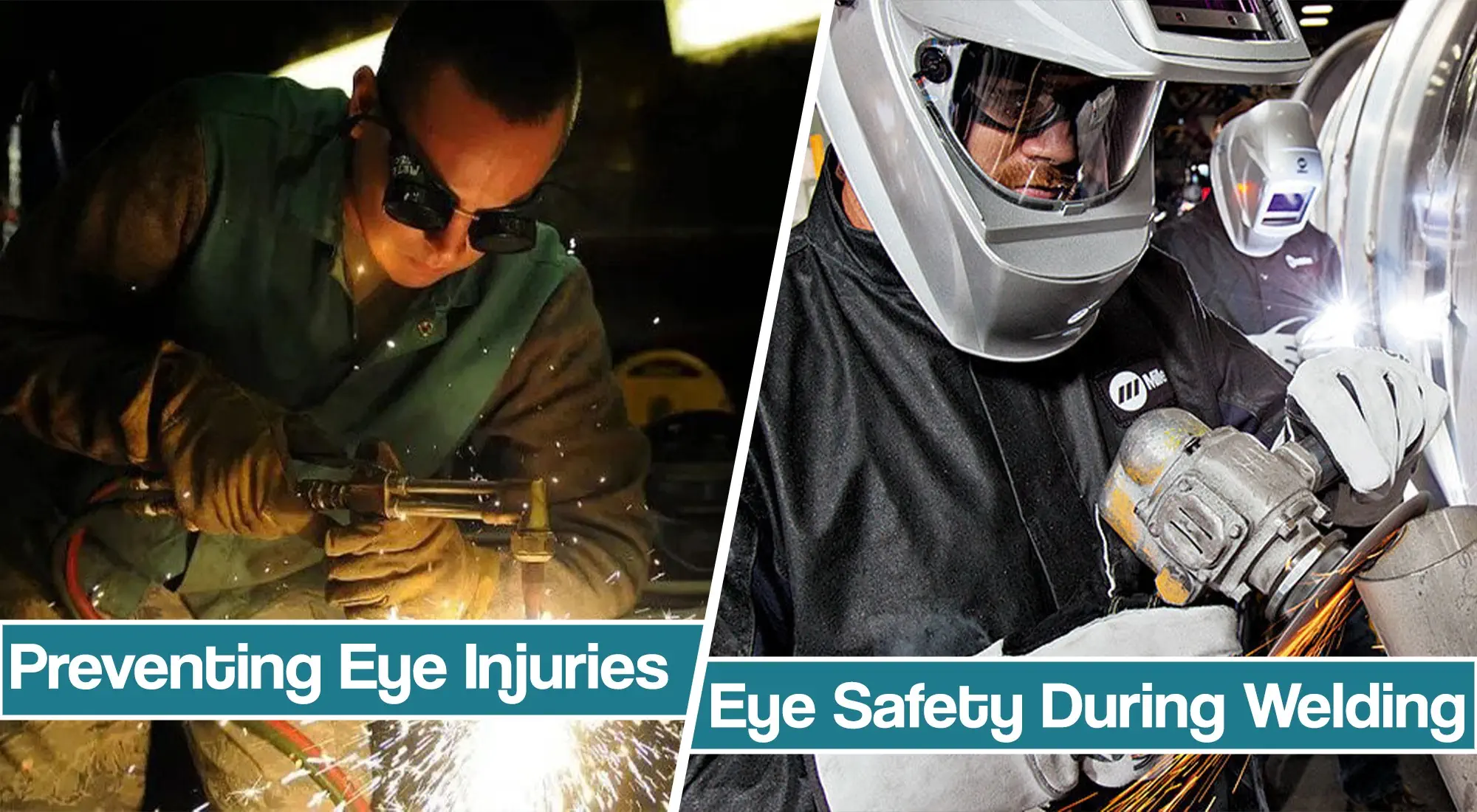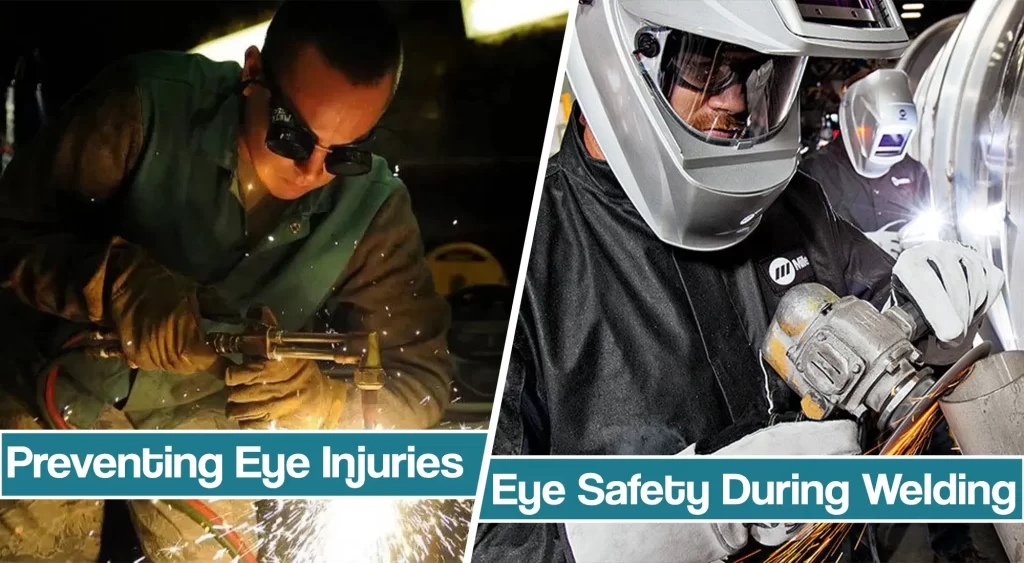 That's why we compiled this detailed article about preventing eye injuries when welding and tips for improving welding safety precautions and practices.
Tips For Improving Welding Safety And Preventing Eye Injuries When Welding
Assess The Issue
To increase welding safety, you will need to conduct a thorough analysis of plant operations. That means you should inspect work areas, access routes, and equipment, examine eye accident and injury reports, and identify hazardous operations and areas.
A hazard assessment should determine the risk of exposure to eye and face hazards, including those that may be encountered in an emergency.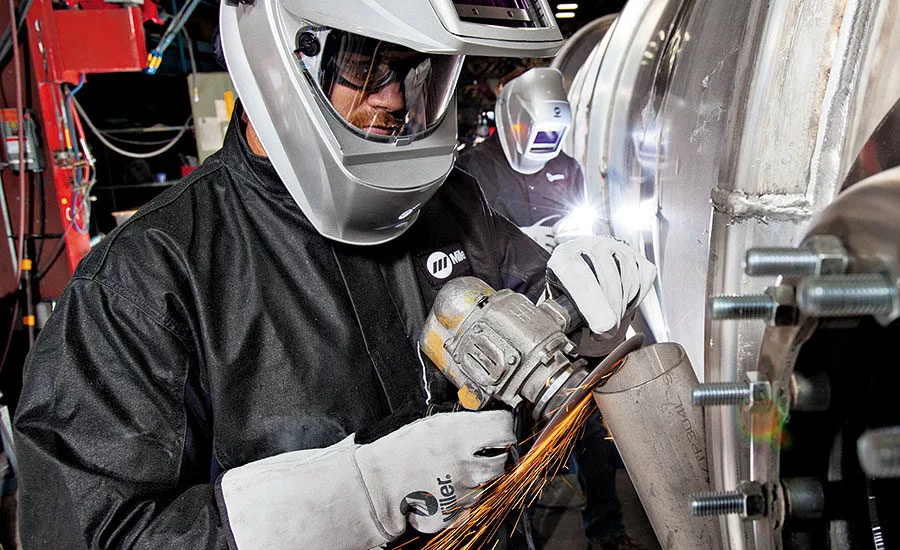 An eye-hazard assessment will identify and minimize hazards, ensuring tools work and safety features (such as machine guards) are in place. Inspectors should verify workers know how to use tools, and keep bystanders out of the hazard area.
As a result, primary eye risks include thermal hazards and fires, metal particles, dust, concrete, welding light, chemicals, electrical arcs, and bloodborne pathogens. Some safety professionals use a "triangle" approach to weigh welding eye hazards by looking at the work process, equipment, and tasks. Reviewing the process, such as working with chemicals, helps determine whether eye protection will be mandatory for an entire work area.
Professionals also assess each work task to determine the need for welding eye protection. A specific task may require protection in an area where safety glasses are not mandatory. Include eye-protection requirements when planning for a new process or equipment. In new installations, design and safety engineers design out as many hazards as possible before including eye protection in procedures.
Vision Testing
Uncorrected vision problems contribute to eye accidents at work. Vision testing in pre-placement and routine physical examinations of employees can help reduce the risk of eye injuries when welding.
Companies should have guidelines for each job to specify the physical capabilities required, including vision. List whether the job requires 20/20 or corrected vision. Some tasks, such as driving a forklift, should require vision in both eyes.
Protective Welding Equipment – Approved Safety Glasses
To increase welding safety, you should select protective eyewear designed for a specific operation or hazard. Protective eyewear — glasses, goggles, face shields, and welding helmets (whether they are traditional fixed shade helmet or auto-darkening welding helmets) — must meet OSHA standards 1910.133 for general industry and 1026.102 for construction. Both of these standards are in reference to the American National Standards Institute's (ANSI) Z87.1 standard.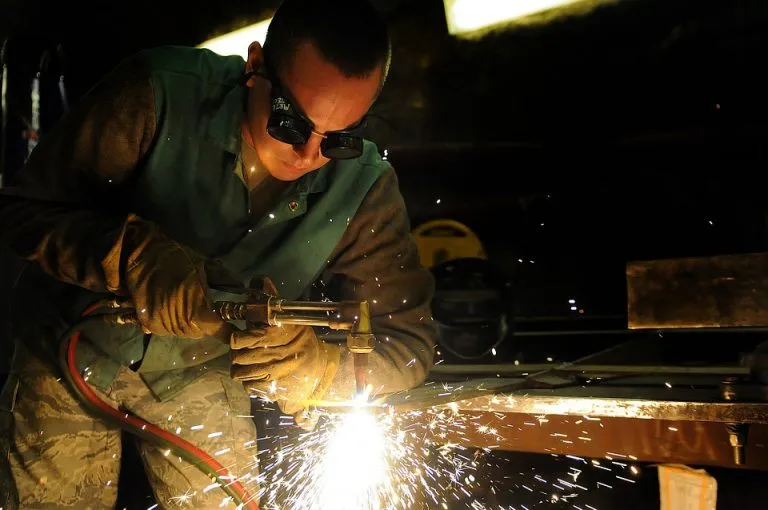 Too often, incorrect protection is worn. That's why about 75% of the injured workers were wearing protective eyewear but were injured from tiny, foreign bodies because they weren't using side protection or goggles. To prevent it, welding safety glasses with side protection must compile to a minimum requirement by OSHA in 1910.133 when there is a hazard from flying objects.
Experts state there is more than one way to achieve side protection. Wraparound styles with a 7 or 8 base curve provide a stylish look, and flatter glasses with a 4 or 5 base curve with defined edges forming side shields are both available.
Companies should check that all parts of their welder's eyewear are compliant. Therefore, from time to time, they need to do a safety audit. These ensure workers are consistent in their use of proper eye protection. A safety audit can reveal, for example, if "transient" workers (those not assigned to permanently work in a specific area) are using non-ANSI Z87.1-certified removable side shields. This type of situation should be avoided, and you should always follow the welder's operating manual.
Participate In Raising Awareness
For maximum protection against eye injuries when welding, consider establishing a mandatory program that requires eye protection throughout all operations of the work area.
This part of corporate culture is developed slowly, and workers must understand their part to protect sure their eyes and those of their coworkers and guests.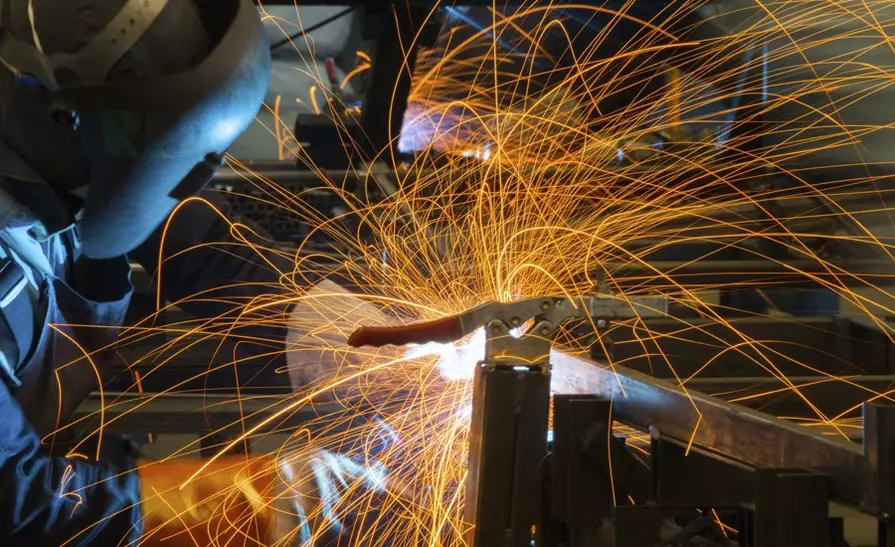 Even if required to wear eye protection, employees have many reasons for not complying. Lack of hazard training on the importance of using eye protection improperly fitted or uncomfortable protective eyewear, and lack of enforcement by management are common issues.
Another reason is aging workers who need, but do not have, safety glasses with a prescription or magnifying lenses. In certain situations, a worker wearing safety glasses is trying to focus on close-up work and can't. He takes them off to do his work and suffers an eye injury.
Magnified-lens inserts are similar to reading glasses or bifocals. Ensure that the insert is placed in an optically ideal location and is at the proper magnification strength for each user.
Make Sure Proper Safety Gear Fits
Workers cannot be expected to use protective welding eyewear unless it fits properly and comfortably. The availability of stylish, comfortable glasses is not a problem in today's marketplace. With an ethnically diverse population in today's workforce, a little variety in styles, sizes, and shapes of protective eyewear will go a long way to ensure proper use.
To guarantee satisfactory eyewear, have it fitted by an eye-care professional or someone trained to do this. Eyewear should fit snugly and not unduly interfere with the worker's movements. Devices with adjustable features should be fitted on an individual basis to provide a comfortable fit that maintains the device in the proper position.
Eye protection from dust and chemical splash should form a protective seal, therefore it must be fitted properly. Welding helmets and face shields should not fall off during work operations.
Plan For An Possible Emergency
Where chemicals are used within the work area, you should make eyewash stations accessible. Train employees in basic first aid and identify those with more advanced first-aid training. If an eye injury occurs, quick action can prevent a permanent disability, and that's why is someone that can render aid during an eye emergency. Therefore, there are a couple of suggestions:
Highlight first aid instructions possibly as close to potential danger spots.
Show employees the closest eyewash stations, and how to get there with restricted vision in case of emergency.
Place emergency eyewashes in all hazardous areas. Possibly, choose a well-lit location marked by a visible sign and no farther than 10 sec from the hazard.
Educate Workers
Ensure educational programs for workers to establish, maintain, and reinforce the need for protective eyewear and improve welding safety.
Therefore, add eye safety to your regular employee education/training programs, as a large part of new employee orientation.
In addition, train each employee to know when and what eye protection is necessary. He will understand how to properly don, doff, adjust, and wear eye protection. Understanding proper care, maintenance, useful life, and disposal of the product is therefore crucial.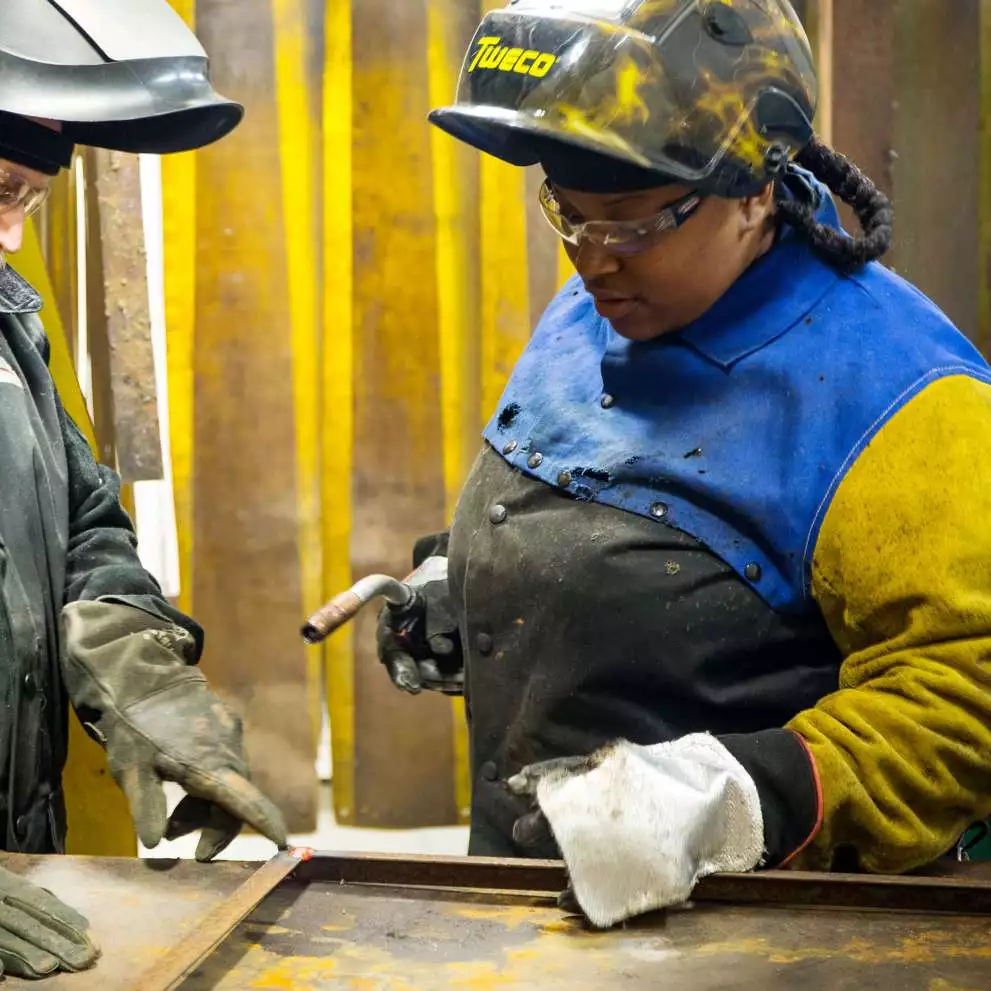 Too often, workers mistakenly believe safety glasses provide adequate protection for most eye hazards, while the situation may require goggles and/or a face shield. Therefore, employees should demonstrate an understanding of specified training and the ability to properly use eye protection before being allowed to work.
Management Support
Management support is a crucial part of successful eye-safety programs in the workplace. By wearing protective eyewear, management personnel will set an example. In addition, when a new style or design of safety glasses comes on the market, top managers can act as models, which motivates employees to consider new products while emphasizing the need for eye protection.
Review and Revise Eye-Accident Prevention
Once you implemented safety standards, continually review and, when necessary, revise your eye-accident prevention strategies. If accidents still occur, aim for the elimination of even the slightest risks.
Periodically, you should review the original eye-safety program. What was done in the beginning may have changed by personnel, job title, or process. That's why eye hazards should be reassessed at least annually, or whenever a process changes.
When the employer believes any affected employee with proper training does not have the understanding and skill required, the employer should retrain him. Retraining is often required when:
There are changes in the workplace.
There are changes in types of eye protection.
There is a lack of employee knowledge or use of eye protection.
When a facility has established all elements of its eye-safety program, it should be put it in writing. The program in new employee orientation should be displayed in areas frequented by employees.