Modern metal fabrication would be impossible without welding, but did you know that the first forms of welding are related to ancient times? Have you ever wondered who invented welding or what was the first welding process?
We made this extensive article to explain how welding through history evolved and became one of the essential parts of the industry and our hobbies.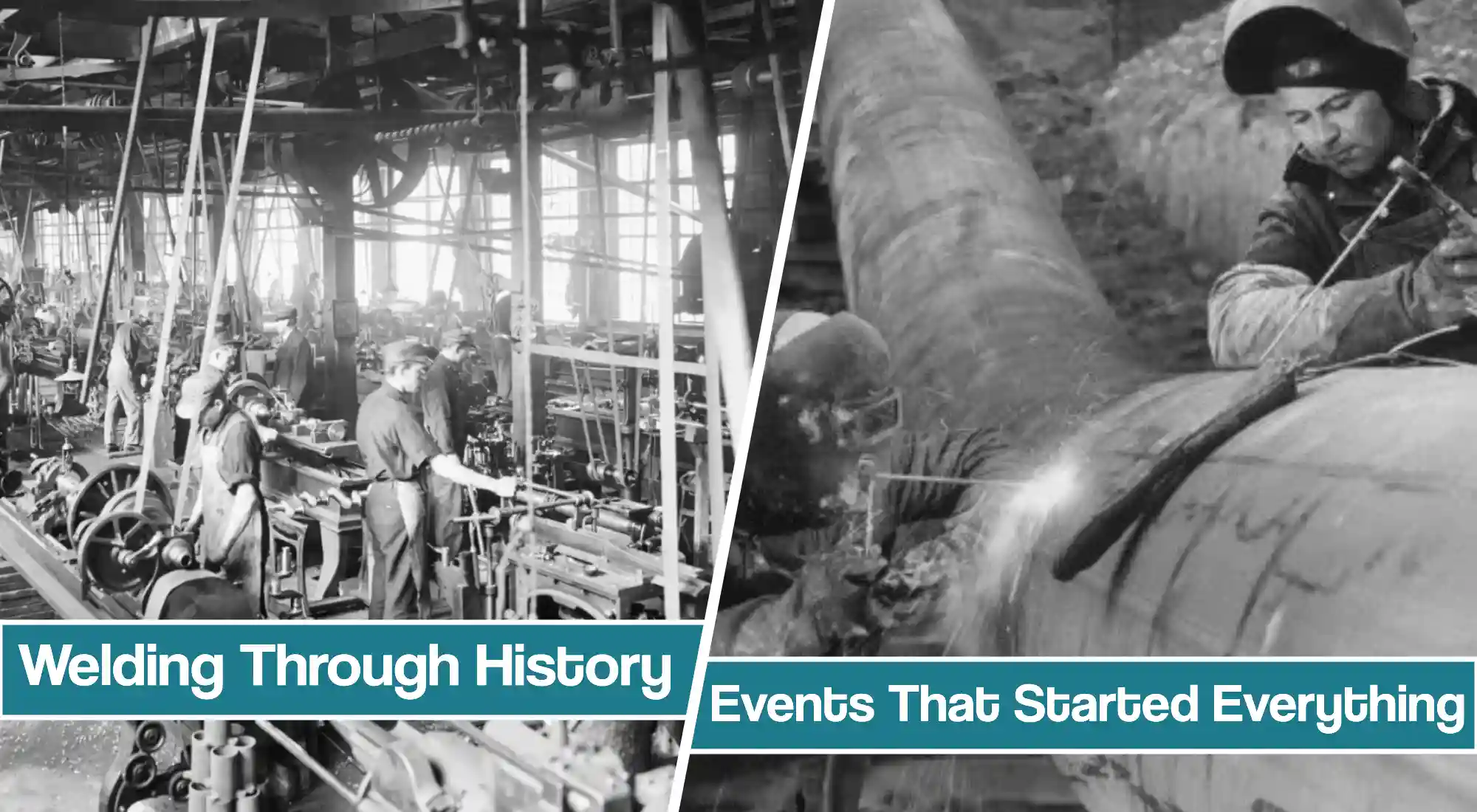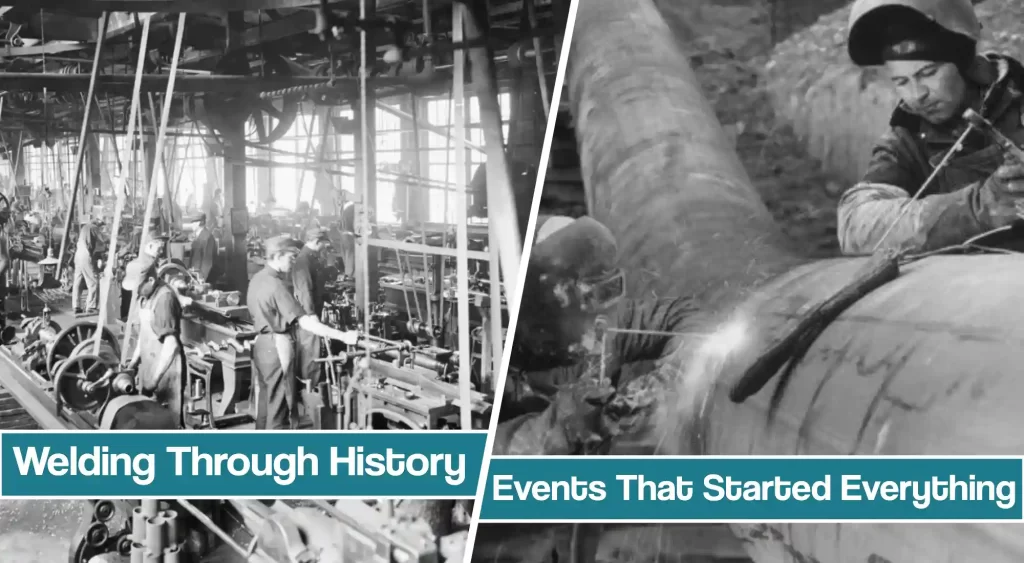 So, fasten your seatbelt; We are about to go through time!
What Was The History Behind Welding?
The history of humankind is closely related to the discovery of metals, progressing from copper, bronze, silver, gold, and iron. Finally, the ancestors started wondering whether you could join the two pieces of metal, so they started forming and shaping metals, leading to the first traces of metalworking.
The earliest forms of welding originate from the Bronze Age. First, people decided to try and join two pieces of metal to create jewelry, dining utensils, and weapons.
So they've put together two pieces of metal, with an overlapping pattern on top, then used heating, hammering, or pressed surfaces together, which led to success.
The discovery of iron was a significant milestone in the history of humankind. The new metal was much stronger than copper, but iron was difficult to process.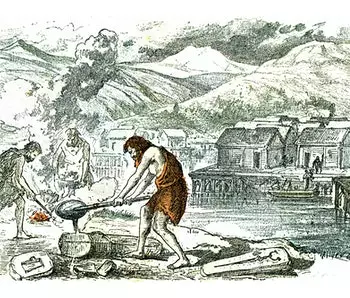 So during this period, Egyptians and the people in the eastern Mediterranean mastered shaping it. First, they used charcoal-generated heat to turn iron ore into direct reduced iron, also called sponge iron. Afterward, they hammered the product into different shapes, most commonly weapons.
Approximately around 1500 BC, there were instances of iron smelting, which became more common in 1200 BC. Later on, Egyptians started making iron tools and even more powerful weapons. After that, iron joining and welding became popular across the globe, as various civilizations used it for sculptures such as ones in Delhi, India, Sui Dynasty in China, and all across Europe.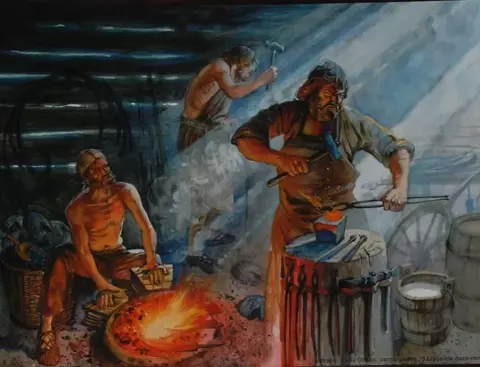 The Medieval era intensified the importance of metalworking. The noblemen were expected to iron armor and fine blades and maintain warhorses, leading to the origin of blacksmithing.
Blacksmiths mastered the art of heating metals to create metallic items, which made them respected members of society. These elite tradesmen served as inspiration for inventors who later came up with the foundation of the modern welding processes we know today.
When Was Welding Invented?
During the middle of the 18th century, the Industrial Revolution transformed the economy from agriculture and handcrafts into a large-scale industry, mechanized manufacturing, and factory system.
The new orientation required modern solutions. As a result, blast furnaces were a groundbreaking discovery in metalworking.
In 1800, Sir Humphry Davy created the first arc between two carbon electrodes using a car battery.
This discovery is credited as a foundation of modern welding, but the process we recognize as welding today didn't arise until 1881.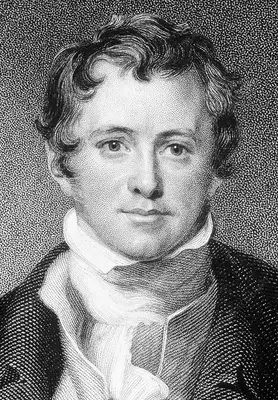 Who Invented Welding?
We can't credit a single person for inventing the welding, as it was perfected through the years by several scientists and inventors.
As mentioned above, in 1800, Sir Humphrey Davy invented the electric arc, and Edmund Davy of England was credited with the discovery of acetylene in 1837. However, acetylene was not practical in welding until approximately the 1900s.
After that, in 1881, Auguste De Meritenes used the heat of an arc to join lead plates for storage batteries, but his pupil Nikolai N. Benardos was granted the first patent for welding. Thus, 1881 is the year welding, as we know, was used in practice.
With his fellow Russian, Stanislaus Olszewski, Nikolai secured a British welding patent in 1885 and an American welding patent in 1887.
The patents show a design for an electrode holder, which was the beginning of carbon arc welding, the first-ever welding process.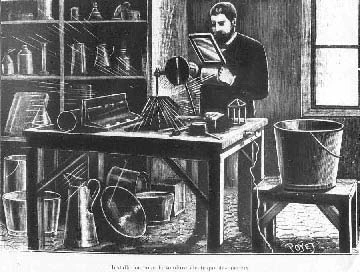 Later on, welding processes advanced rapidly. First, Nikolai Slavynov figured out how to use metal electrodes for welding. Following this, C.L. Coffin, an American engineer, discovered an arc welding process and became the precursor of shielded metal arc welding.
When Was Arc Welding Invented?
C.L. Coffin of Detroit was awarded the first U.S. patent for the arc welding process in 1890. He was a pioneer of welding in the U.S., credited for creating the first bare electrode. To make a weld, he used the metal that melted from the electrode, which was carried across the arc and deposited into a joint.
Unaware of his fellow scientist's work, a Russian Nikolay Slavyanov presented the same idea of transferring metal across an arc. However, compared to his colleague's work, the cast metal was transferred in a mold. Still, the year 1888 is milestoned as a discovery of Stick/Arc welding. However, the first electrodes were bare, resulting in poor arc performance.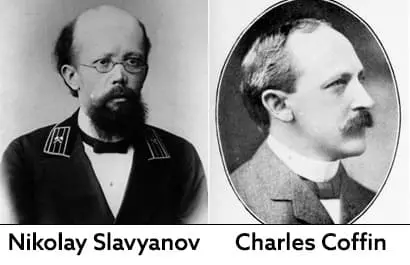 To deal with this issue, scientists started working on coated electrodes. Approximately 1900, Strohmenger introduced a coated metal electrode. The coating was fragile and made of clay or lime but still provided a more stable arc. Then, between 1907 and 1914, Oscar Kjellberg of Sweden within the company ESAB (Elektriska Svetsnings-AtkieBolaget) coated electrode by dipping bare iron wire in thick mixtures of carbonates and silicates.
The Arc welding industry in the U.S. starts with two companies. The Siegmund-Wienzell Electric Welding Co. and Enderlein Electric Welding Co.
More on Arc welding here.
When Was Resistance Welding Invented?
In 1885, American engineer and inventor Elihu Thomson originated resistance welding. The processes included spot welding, seam welding, projection welding, and flash butt welding. His patents dated from 1885-1900.
In 1903, Goldschmidt invented thermite welding, which originated from Goldschmidt's chemical process.
The scientist used the chemical process to extract metals by reducing the oxide with aluminum powder, but he soon realized how useful it could be in welding. For example, thermite welding was widely used to weld railroad rails.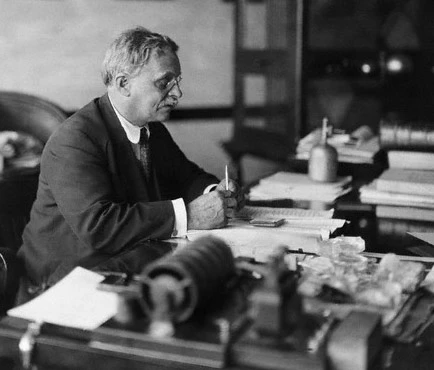 Who Invented Gas Welding and Cutting?
Even though Edmund Davy of England was credited with discovering acetylene in 1837, the gas was useless in welding and cutting.
Gas welding and cutting were perfected during 1900.
The first blowpipe or torch used to supply oxygen or liquefying air was introduced in 1887. However, the torch was used only for hydrogen and coal gas, combined with oxygen.
In approximately 1900, a torch suitable for use with low-pressure acetylene was developed, making the breakthrough in gas welding and cutting.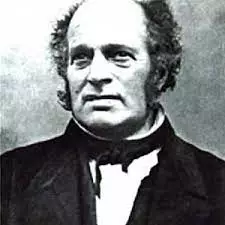 The invention of gas welding played a significant part in the shipbuilding and aerospace industry of the 20th century. Welding increased productivity and reduced the weight and time required to build a ship. In addition, gas welding was cheap, and the heat was moderate so that the thin plates wouldn't bend when joining.
What Was The First Welding Company?
After acknowledging the importance of welding in the years to come, Lincoln Electric entered the welding industry in 1907. The Lincoln Electric Company of Cleveland, Ohio, manufactured electric motors back in 1895, but in 1907 they built the first variable voltage DC welding machine.
A welding set was first made by the Lincoln brothers in 1909. In 1911, Lincoln Electric introduced the world's first commercial variable voltage, single operator, portable welding machine.
Later on, James F. Lincoln realized that training people would leave a lasting impression on these would-be future welders. That's why in 1917, the company founded the Lincoln Electric Welding School, which represented the start of the training process.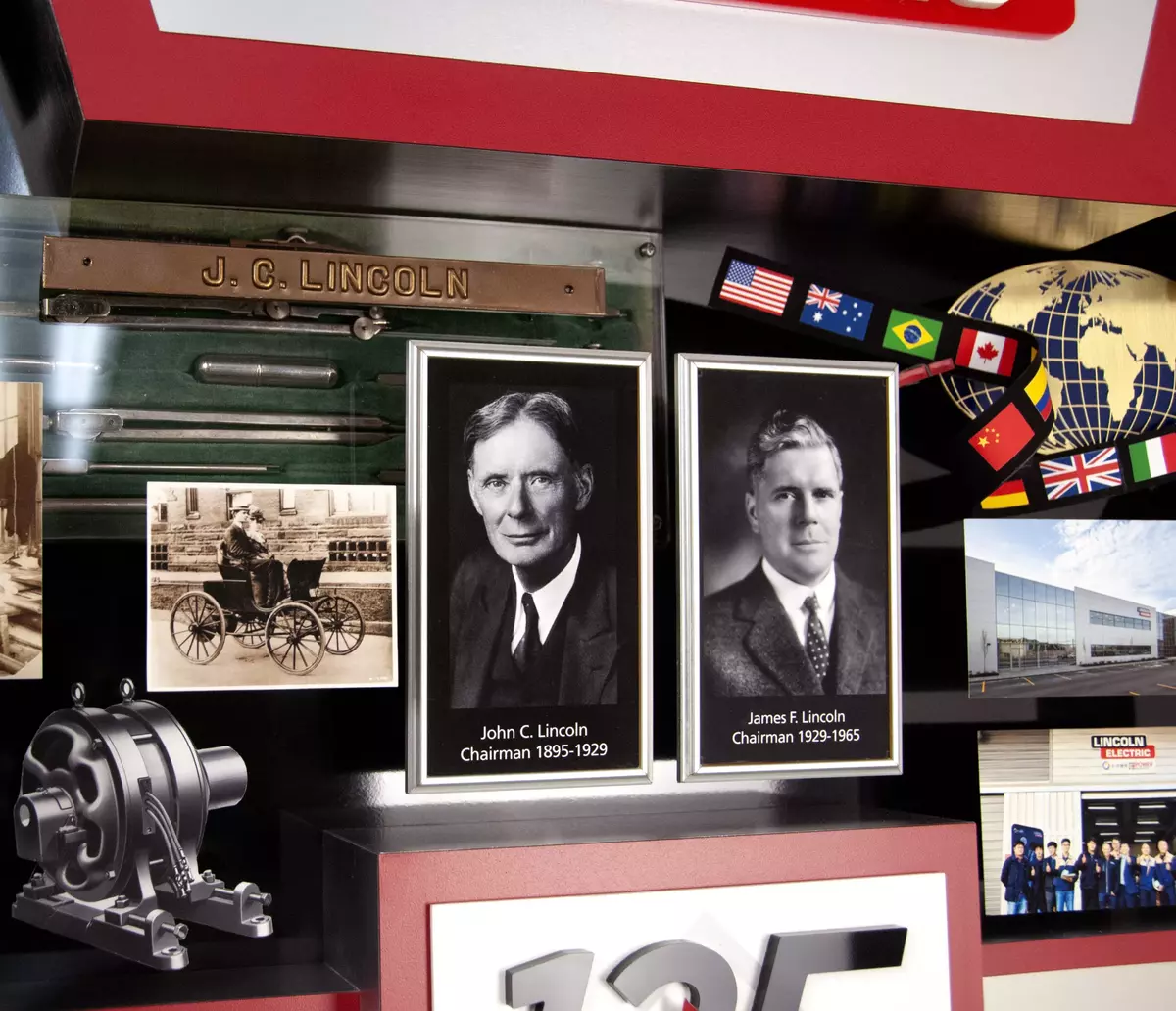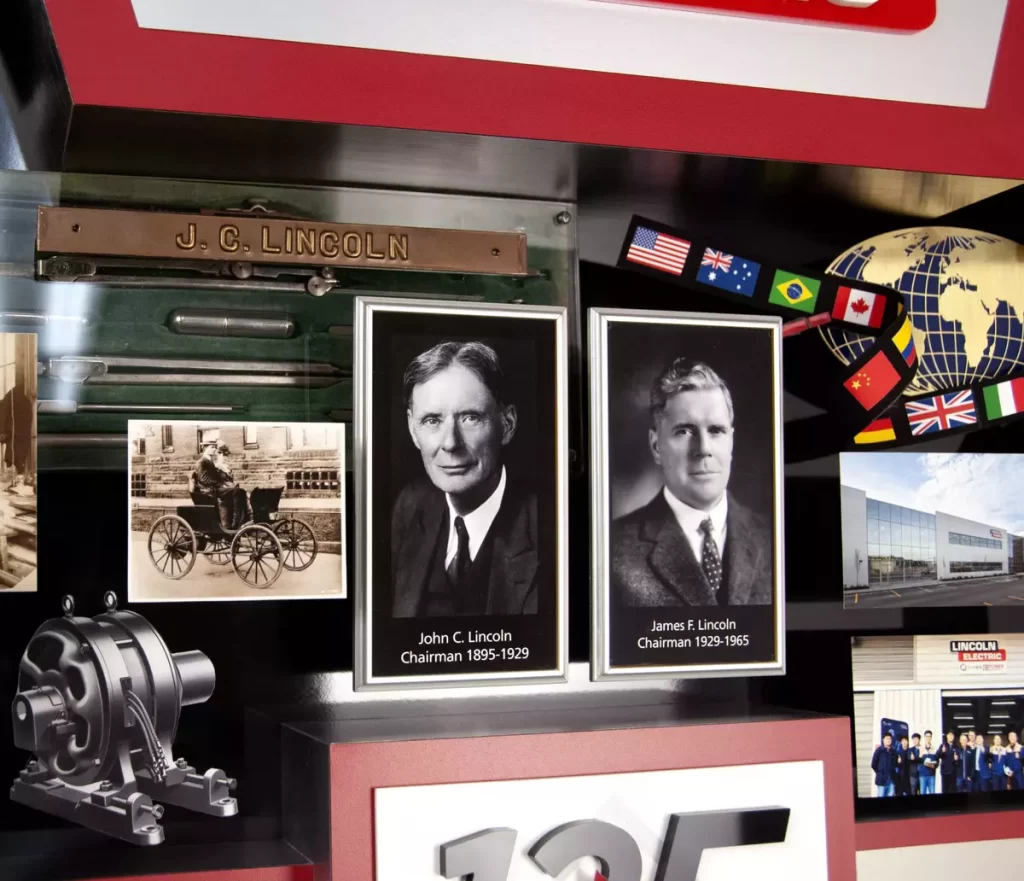 Was Titanic Welded or Riveted?
In the 21st century, ship plates are welded together using oxyacetylene torches. The Titanic was built between 1911 and 1912, but unfortunately, the gas welding technique was not perfected by that time. That's why Titanic's overlapping steel hull plates were held together by rivets that were hammered in by hand.
However, plate joints weren't responsible for the sinkage. Furthermore, later studies showed that the steel used to build a hull was significantly inferior to today's steel. For example, the steel was ten times more brittle than modern steel when tested at the freezing temperature that the ship dealt with.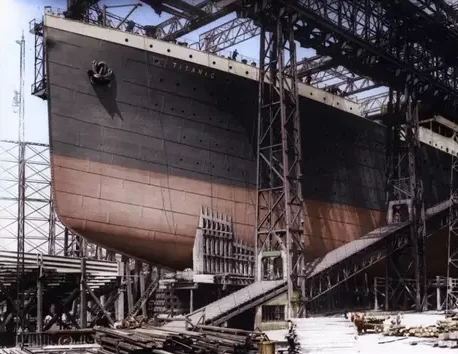 Another victim of the brittle fracture was the ship SS Schenectady. In 1943, the haul of the vessel cracked nearly in half, just aft of the superstructure. Defective welding was the most common explanation for this incident. However, later research showed that low-grade steel was responsible.
Welding During WWI
By WWI, spot welding, resistance welding, and seam welding were being done. The tremendous demand for armament production and welding was pressed into service as the many companies around America and Europe started growing.
Due to economics, gas welding was the most used process. In addition, welders had to deal with an unstable electric arc, which either wouldn't endure or start by touching anything literally. That's why welding was considered an experimental method during WWI.
However, during the WWI period, welding was only used for structural elements of ships, while the armor was still riveted.
That's why the Little Willie, the first tank ever built, used pressed steel plates that were riveted. Using the bolts to join armor allowed the armor plates to be removed and replaced easily.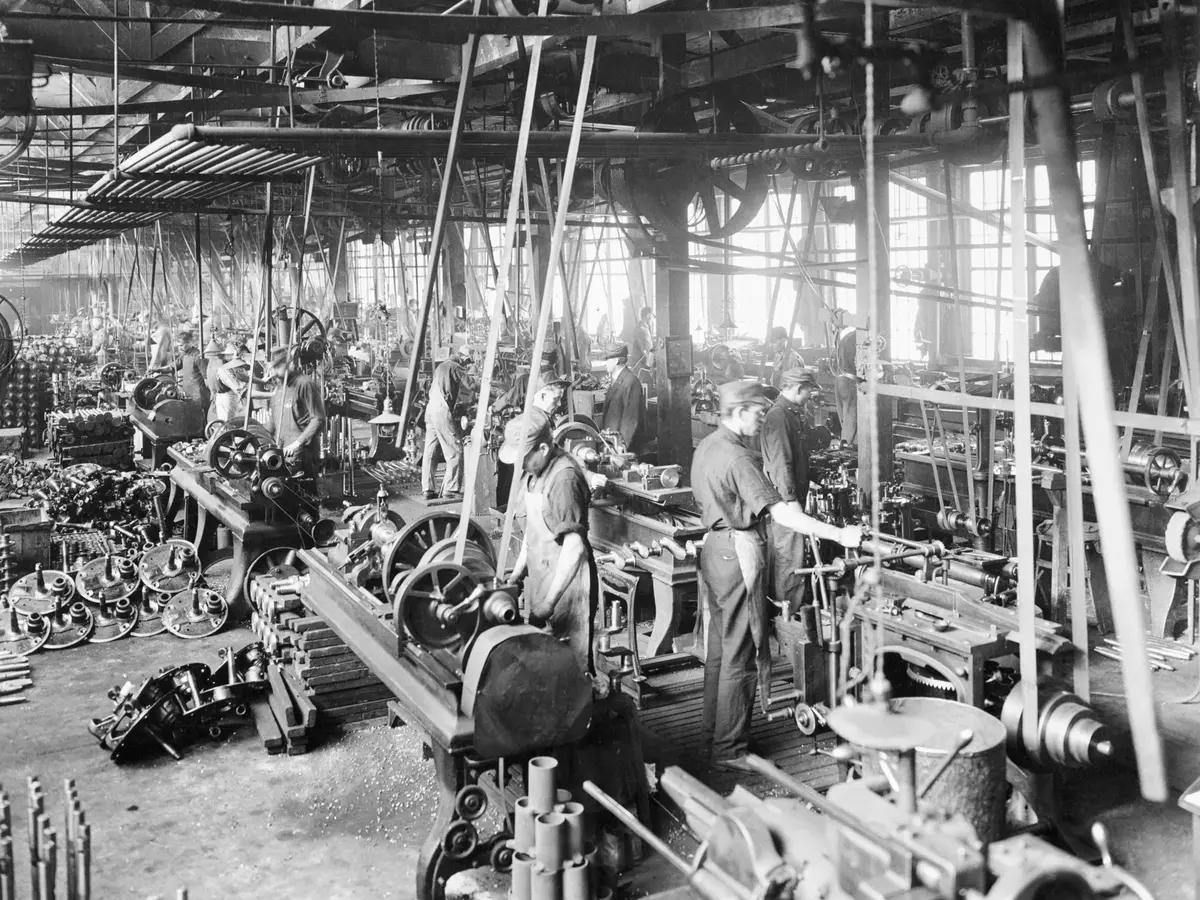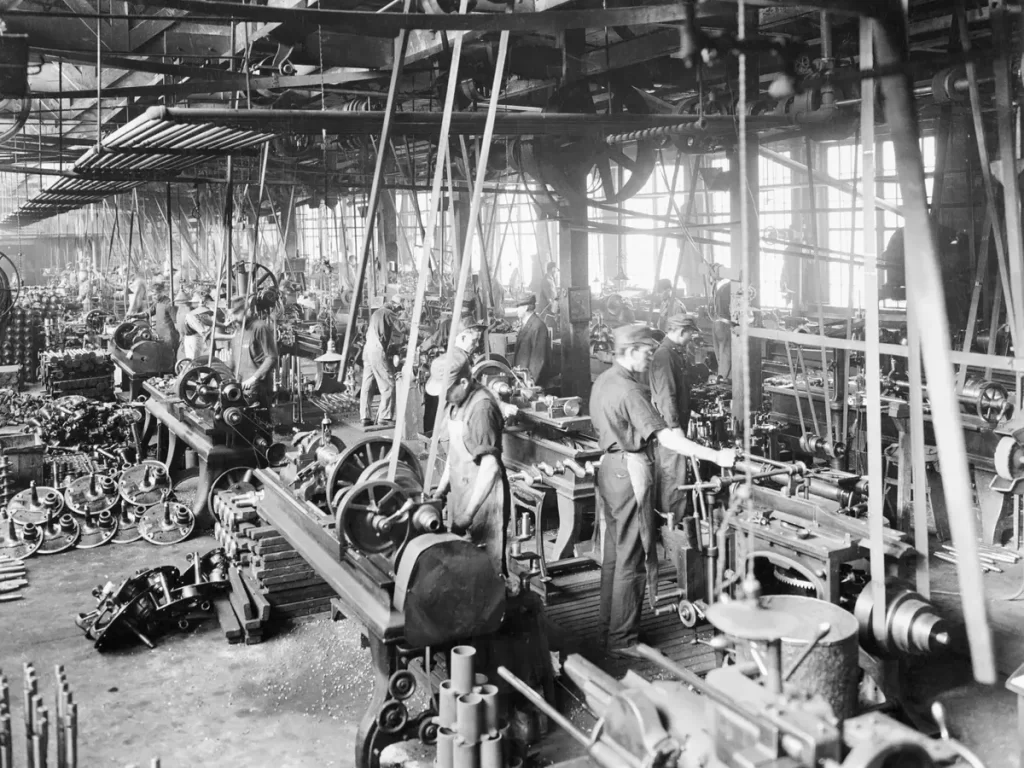 In addition, backing materials could catch splinters, though this was less important by WWII, thanks to changes in armor metallurgy. To prevent an arms race after WWI, The Washingon Naval Treaty was signed. In November 1921, representatives agreed to limit the construction of battleships, battlecruisers, and aircraft carriers. However, the production wasn't limited by numbers but by weight of 10,000 tons displacement. In addition, the treaty resulted in increased use of welding in shipbuilding.
Welding the ship plates resulted in fewer rivets and bolts, which reduced the overall weight of the ships. Thus, manufacturers could add more arms following the treaty margins by welding in shipbuilding without surpassing the treaty guidelines.
Welding Inventions During The 1920s
World War I bestowed the world with the importance of welding, which resulted in increased popularity and many essential breakthroughs.
By the 1920s, electric arc welding was the most used process. However, inconsistent arc resulted in poor welds and cracks. As a result, oxyfuel welding was more popular, but after the invention of shielded electrodes, it was replaced by arc welding.
In 1919, immediately after the war, 20 members of the Wartime Welding Committee of the Emergency Fleet Corporation, under the leadership of Comfort Avery Adams, founded the American Welding Society, commonly known as AWS.
The AWS was the first nonprofit organization whose work was dedicated to the improvement of welding. In addition, C.J Holslag invented alternating current in 1920, but the invention didn't become popular before the 1930s.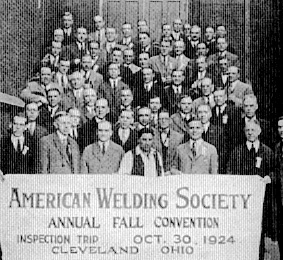 Automatic Welding Invention
In 1920, P.O. Nobel of the General Electric Company invented automatic welding. Automatic welding operated on direct current and utilized bare electrode wire to build worn motor shafts and crane wheels.
In addition, automated welding used arc voltage to regulate the feed rate in the automobile industry to produce rear axle housing.
Later on, in the 1930s, submerged arc became a popular automated welding process. National Tube Company for a pipe mill at McKeesport, Pennsylvania, perfected this smothered arc welding process.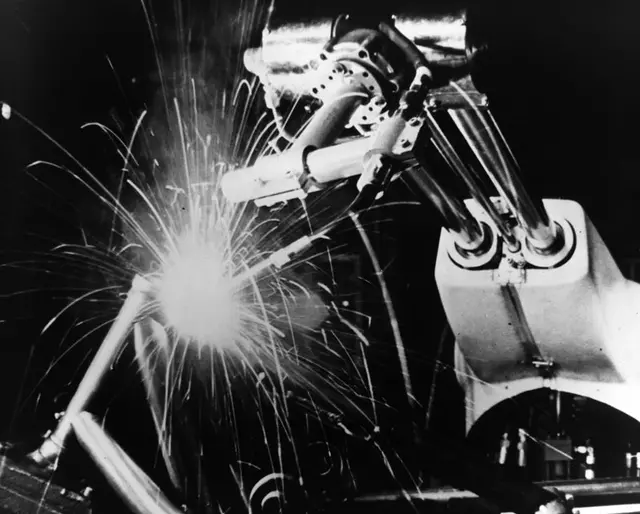 The process was designed to make longitudinal seams in the pipe. Robinoff patented the submerged arc welding process in 1930, which was later sold to Linder Air Products Company.
Shielding Gas Research
With the increased popularity of welding, inventors had to deal with brittle and sometimes porous welds. In addition, the nature of the atmosphere caused oxygen and nitrogen to affect the sturdiness of molten metal that was forming the weld.
Noticeable research in shielding the arc and weld area was done during the 1920s. Scientists Alexander and Langmuir worked in chambers where they used hydrogen as a welding atmosphere. The hydrogen was changed into atomic hydrogen, shielding the arc, finally resulting in atomic hydrogen welding. However, this process was used only in particular applications.
Nevertheless, working in specific welding atmospheres inspired other inventors. That's why H.M. Hobart and P.K. Devers used argon and helium welding atmospheres to do the research. The research resulted in a 1926 patent, where arc welding utilized external gas supplied around the arc. This patent was a pioneer of the GTAW process. In addition, researchers also used a concentric nozzle with the constant electrode feed, which was a forerunner of the GMAW welding process.
What Was The First Welded Ship?
Welding had been introduced in American ships before 1918, although none had an entirely welded hull. Riveted ships were solid and durable, but riveted hulls had drawbacks. The time needed to align steel plates, drill holes for rivets, and set and drive home the bolts was significant.
The M/S Carolinian was the first entirely-welded commercial vessel in the world. The ship was built by Charleston Dry Dock & Machine Company and finished in 1930.
Welded construction and internal combustion engines became the foundation of modern shipbuilding, allowing the Carolinian to be the first genuinely modern merchant ship.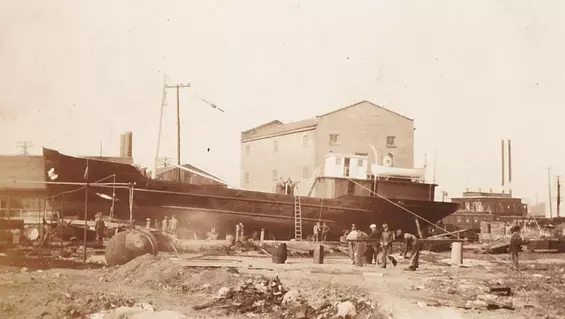 The garbage lighter (YG-16) was the Navy's first ship to be built with an all-welded hull. The ship would go by many names but was often referred to as the "Honey Barge." In 1930 at the New York Navy Yard, stud welding was developed. The process was mainly perfected for attaching wood decking over a metal surface. That's why stud welding became popular in the shipbuilding and construction industries.
Poughkeepsie Socony is one of the initial units in the Soeony-Vacuum Oil Company's $5,000,000 shipbuilding program. Socony was the largest all-welded merchant vessel ever built in 1934 in the United States and probably worldwide.
The First Welded Bridge
The first welded bridge was a small railway bridge built in Turtle Creek 1927 in Pennsylvania, designed and made as a plate girder structure. The second (also railway) welded bridge was constructed in Chicopee Falls (in 1928) in Massachusetts.
However, if confronted with present requirements, the quality of the welded joints in the firstly built bridges is relatively low. Yet, considering the level of welding techniques in the late 1920s, the assessment should be positive.
Most highway bridges in the US were built in the 1950s and 60s after President Eisenhower's Federal Highway Act. During the 1950s, arc welding was used increasingly in the fabrication and erection of highway bridges. However, the U.S. Department of Transportation estimates one in four is considered structurally deficient or functionally obsolete of those bridges.
What Is The First Welded Building?
The first all-welded multistory buildings were a series of factories for the Westinghouse Company. Starting in 1920, the welded rigid frame became a new structural type for medium spans, but the widespread use of welding did not come until after 1945.
The Upper Carnegie Building in Cleveland was the first commercial building wholly constructed from arc-welded steel. Lincoln Electric company, with an architectural firm, completed the first commercial building in 1928.
Pipeline Welding Evolution
Early pipelines in the United States were installed to carry manufactured gas for gas lighting purposes in major cities. These systems appeared early in the 19th century. After oil was discovered in Pennsylvania in 1858, a new use for pipe and pipelines soon arose.
In the 1920s, pipeline construction increased distinctly as natural gas was discovered in the Great Plains. The first electric-resistance-welded pipe emerged in 1924. Next, the first large-diameter seamless pipe (up to 24 inches) appeared in 1925. Finally, in 1927 the process of making pipe with electric-flash-welded seams was introduced. All three of these products proved to be superior to the earlier furnace butt-welded and furnace lap-welded techniques.
In the decade after World War II (1946 to 1956), many large pipeline systems were constructed. As a result, the submerged-arc weld process for making longitudinal seams became the most common means of making large-diameter pipe.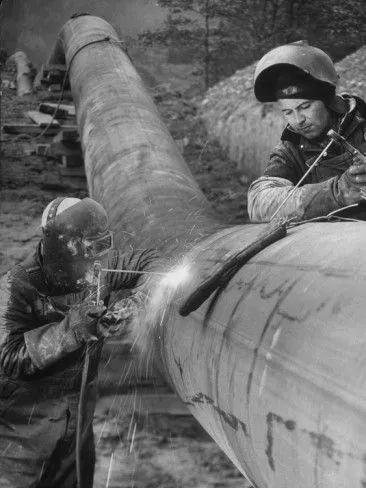 However, by 1948, this process was superseded by the double submerged-arc process. In the 1960s, steel making underwent further significant improvements, pipe manufacturing technology continued to evolve.
Female Welders During The WWII
Not so long after WWII, the world was called to arms once again. Once the U.S. became involved in WWII after Pearl Harbor, thousands of capable men left their jobs. With so many job openings, the women of America stepped up to the plate to prove themselves.
Rosie the Riveter was an allegorical cultural icon of World War II, representing the women who worked in factories and shipyards. Rosie the Riveter inspired a social movement that increased the number of working American women from 12 million to 20 million by 1944, a 57% increase from 1940.
Aside from Rosie, the most widely used name was "Winnie the Welder." The idea possibly first appeared in a comedy routine offered by entertainer Jack Marshall.
Marshall debuted a catchy tune called "Winnie the Welder, Queen of the Smelter, Defense Plant No. 9." The phrase gained popularity, and "Winnie the Welder" sometimes accompanied "Rosie" in newspaper coverage.
The first women in shipyards tackled simple jobs like scaling or tacking. Soon enough, women became an essential part of the industry in the US.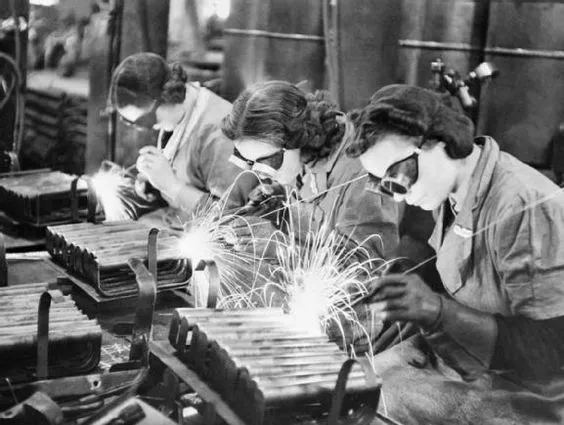 With a distinctive helmet, the woman welder symbolized a changing world. Winnie the Welder became a familiar figure, appearing in advertisements, recruiting posters, and cartoons. But over time, her stature in popular imagination dimmed.
Brief History of TIG Welding
C.L. Coffin's idea of welding in a non-oxidizing atmosphere which was patented in 1890, inspired scientists. H.M.Hobart and P.K Devers utilized the concept to work in helium and argon-based welding atmospheres.
The weld quality they have achieved due to the shielding gas used was perfect for welding magnesium, stainless steel, and aluminum. However, the latest TIG welding process was perfected in 1941, patented by Meredith, who worked for Northrop Aircraft Corporation in Southern California, and named Heliarc welding.
An enormous success gave the American industry the ability to build ships, airplanes, and other products faster than ever before in human history.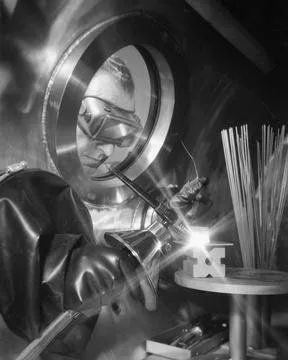 Linde company developed the first TIG welding machines and sold various torches, parts, and consumables. These massive units weighed hundreds of pounds, but technological progress made them smaller. Then, in the 1970s, the Miller corporation introduced the square waveform feature that allowed for better control of amperage.
To learn more on TIG welding jump to these articles : (1), (2)
Brief History Of MIG Welding
Under the sponsorship of the Air Reduction Company, Battelle Memorial Institute perfected the GMAW welding process in 1948.
The new welding process was similar to recently discovered TIG welding, but the inventors replaced the tungsten electrode with a continuously fed electrode wire.
As a result, smaller-diameter electrodes and constant voltage power sources increased versatility, while argon shielding gas improved the weld quality. This principle was patented earlier by H.E. Kennedy.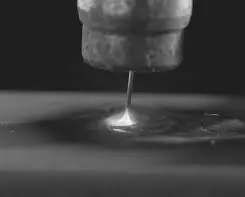 Scientists Lyubavskii and Novoshilov made a significant breakthrough in 1953 by introducing consumable electrodes and a CO2 welding atmosphere. CO2 welding gained tremendous popularity since it utilized inert gas metal arc equipment, but it was a much more economical option in welding steel.
In late 1958 and early 1959, inventors developed the short-circuit arc variation, also known as micro-wire, short-arc, and dip transfer welding. Later on, in the 1960s, experimenters introduced a spray-arc transfer and pulsed current. As a result, a new method called pulsed spray-arc arose.
To learn more on MIG welding you read this article
Flux-core Electrodes Invention
After introducing the CO2 gas into welding, inventors went even further. To ensure the best weld quality, experimenters introduced shielded electrodes to work alongside shielding gas. The tubular inside-outside electrode featured fluxing agents inside and the shielding gas outside, so the whole process was called Dualshield. The Dualshield process was invented by Bernard and announced in 1954 and patented in 1957.
Further research introduced an inside-outside electrode that didn't require external gas shielding. Finally, in 1959, Innershield electrodes were presented and gained popularity.
Welding Processes of 20th Century
In 1958, the Soviets announced the Electroslag welding process. However, the process has been widely used in the Soviet Union since 1951. Nevertheless, the idea is based on the work of R.K. Hopkins, who got patents in 1940.
A variation of Electroslag welding was introduced in 1961 by the Arcos Corporation. The Electrogas welding process utilized the same equipment as Electroslag welding, but external shielding gas and flux-core electrode was introduced.
In 1957, Gage introduced the plasma arc welding process. The plasma arc heat was significantly higher than the tungsten arc temperature.
J.A. Stohr of the French Atomic Energy Commission introduced the electron beam welding process in 1957. The method uses a focused beam of electrons as a heat source. Electron beam welding was found essential to use in the aircraft engine and automotive industries of the US.
Welding Codes And Standards
Numerous committees have been developed over the years within national engineering and technical societies that continue to evaluate industry needs and create new welding codes and standards. As a result, various welded components' design and fabrication are administered by codes and standards.
American Welding Society, American Society of Mechanical Engineers, and American Petroleum Institute are some of the more popular sources of welding codes and standards found in the USA.
In 1976, AWS published AWS D1, the must-have welding code for every welder. The principle dictates the requirements for design, procedures, qualifications, fabrication, inspection, and repair of steel structures made of tubes, plates, and structural shapes subject to static or cyclic loading.
All the codes are updated to suit the guidelines of the modern industry.
New Welding Technologies in Welding Industry
In the 21st century, welding has become one of the essential trades in the industry. Following the rise of popularity, various researchers and inventors are still working on perfecting new gear, welding processes, and technologies.
As a result, welding machines are technologically advanced, while welding has become even easier to perfect. Even though inventors introduced various welding processes over time, Stick, MIG, and TIG welding are widely used. Combined with Plasma cutting, many small autobody shops, farm, and minor repair businesses arose.
On the other hand, to increase productivity and reduce costs, the industry is still perfecting welding. As a result, we have new welding technologies, robotic welding, and improved protective equipment.
Laser Welding Technology Improvements
Laser welding is one of the unique types of welding processes that was recently inaugurated. Powerful lasers instantly melt and join metals together. For example, lab research showed that powerful lasers could immediately weld 50mm thick steel.
However, technology is still facing some issues. Now, lasers are still dealing with energy efficiency, requiring significantly more power to weld thicker materials.
Nevertheless, laser welding found substantial use in the automated car manufacturing industry. Still, the idea around laser welding will for sure be a hot topic in years to come.
Robotic and Automated Welding Improvements
Even though General Motors introduced the first automatic welder robot in 1962, the technology continues to grow. In addition, robotic welding is now considered to be more cost-effective.
The robotic welding market is estimated to reach an overall value of $5.95 billion by 2023. The most significant growth is expected to occur in China, India, South Korea, and Japan in the Asia Pacific region.
More on robotic welding here
Personal Protective Equipment Improvements
International Agency for Research on Cancer categorized UV radiation of welding and welding fumes as Group 1 Carcinogens in 2017. That's why many companies that produce PPE started making improvements.
Leading companies introduced protective gear that can filter out fumes and extremely light, ultra-fine dust particles resulting from welding. As a result, advanced filters and welding respirators allow welders to avoid carcinogens, ensuring long periods of safe welding.
Virtual Reality in Welding Training and Research
Even though Virtual Reality is primarily associated with video games, the technology found use in modern industries, such as welding, shipbuilding, and construction.
Designers can use VR goggles to inspect physically virtual prototypes. As a result, they can easily make modifications, which speeds up the construction significantly.
Novice welders can also use VR to learn the basics. VR helps students to experience hands-on welding while ensuring safety at the workplace.
Welding Through History Summarized
Not long after discovering the first metals, people felt the urge to shape and join them to create tools and weapons. Egyptians mastered smelting iron, which they used to make tools and weapons, but the importance of metalworking intensified in the medieval era.
Soon after the industrial revolution, Sir Humphry Davy created the first arc between two carbon electrodes in 1800 and set the ground for modern welding. However, the welding we know today was introduced in 1881, when Auguste De Meritenes used the heat of an arc to join lead plates for storage batteries. However, his pupil Nikolai N. Benardos was granted the first patent. After that, new welding processes were perfected.
C.L. Coffin of Detroit was awarded the first U.S. patent for the arc welding process in 1890. However, the year 1888 is milestoned as a discovery of Stick welding with Nikolai Slavynov.
In 1885, American engineer and inventor Elihu Tohompsom originated resistance welding, while Edmund Davy of England discovered acetylene in 1837. In 1903, Goldschmidt invented thermite welding.
After WWI, in 1920, P.O. Nobel of the General Electric Company invented automatic welding, and significant research into shielding gases was done.
The GTAW welding process was perfected in 1941, patented by Meredith, who worked for Northrop Aircraft Corporation in Southern California, and named Heliarc welding. The process was based on H.M.Hobart and P.K Devers research. They utilized the concept to work in helium and argon-based welding atmospheres.
Under the sponsorship of the Air Reduction Company, Battelle Memorial Institute perfected the GMAW welding process in 1948. Scientists Lyubavskii and Novoshilov made a significant breakthrough in 1953 by introducing consumable electrodes and a CO2 welding atmosphere.
The Dualshield process was invented by Bernard and announced in 1954 and patented in 1957. Further research introduced flux-shielded electrodes in 1959.
In the 21st century, welding has become one of the essential trades in the industry. As a result, we have new welding technologies, robotic welding, VR in welding, and improved protective equipment.
Welding History Timeline and Important Dates
Year
Invention
Bronze Age
First steps of metalworking
1500 BC
Egyptians mastered smelting iron
Medieval Era
Blacksmithing emerged
18th Century
The Industrial Revolution
1800
Sir Humphry Davy created the first arc
1837
Edmund Davy discovered acetylene
1881
Auguste De Meritenes used the heat of an arc to join lead plates
Nikolai N. Benardos was granted the first patent for welding
1885
American engineer and inventor Elihu Thomson originated resistance welding
1885
Stanislaus Olszewski and Nikolai Benardos secured a British welding patent
1887
Stanislaus Olszewski and Nikolai Benardos secured an American welding patent
1888
Nikolay Slavyanov presented the idea of transferring metal across an arc
1890
C.L. Coffin of Detroit was awarded the first U.S. patent for the arc welding process
1900
Gas welding and cutting were perfected during
1900
Strohmenger introduced a coated metal electrode
1903
Goldschmidt invented thermite welding
1907-1914
1907 and 1914, Oscar Kjellberg within the company ESAB coated electrodes by dipping bare iron wire in thick mixtures of carbonates and silicates
1907
Lincoln Electric built the first variable voltage DC welding machine
1911
Lincoln Electric introduced the world's first commercial variable voltage, single operator, portable welding machine
1917
The company founded the Lincoln Electric Welding School
1919
American Welding Society was founded
1920
C.J Holslag invented alternating current
1920
P.O. Nobel of the General Electric Company invented automatic welding
1920s
Alexander and Langmuir worked in chambers where they used hydrogen as a welding atmosphere
1926
H.M. Hobart and P.K. Devers got patent, where arc welding utilized external gas supplied around the arc
1930
Robinoff patented the submerged arc welding process
1941
TIG welding process was perfected and patented by Meredith, named Heliarc welding
1948
Battelle Memorial Institute perfected the GMAW welding process
1953
Scientists Lyubavskii and Novoshilov introduced consumable electrodes and a CO2 welding atmosphere
1954
The Dualshield process was invented by Bernard and announced
1957
Gage introduced the plasma arc welding process
1957
J.A. Stohr of the French Atomic Energy Commission introduced the electron beam welding process
1958-1959
Inventors developed the short-circuit arc variation
1958
The Soviets announced the Electroslag welding process
1959
Innershield electrodes were presented and gained popularity.
1961
A variation of Electroslag welding was introduced by the Arcos Corporation
1976
AWS published AWS D1, the must-have welding code for every welder
Resources