The ITW Welding North America has acquired the Maxal brand of aluminum welding wires, expanding its massive portfolio of welding brands.
Maxal Inc. has operated as a privately held company based in Traverse City, Michigan.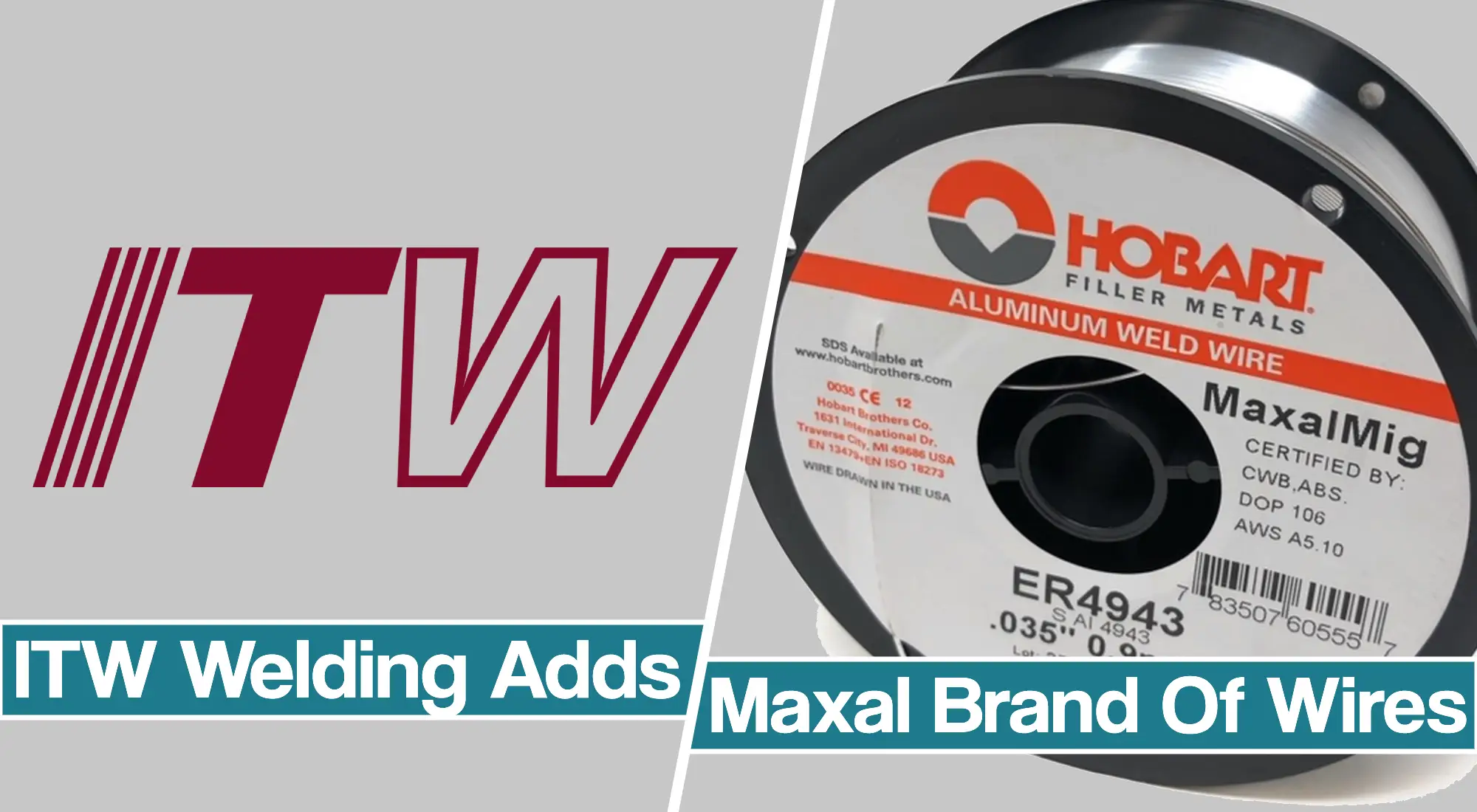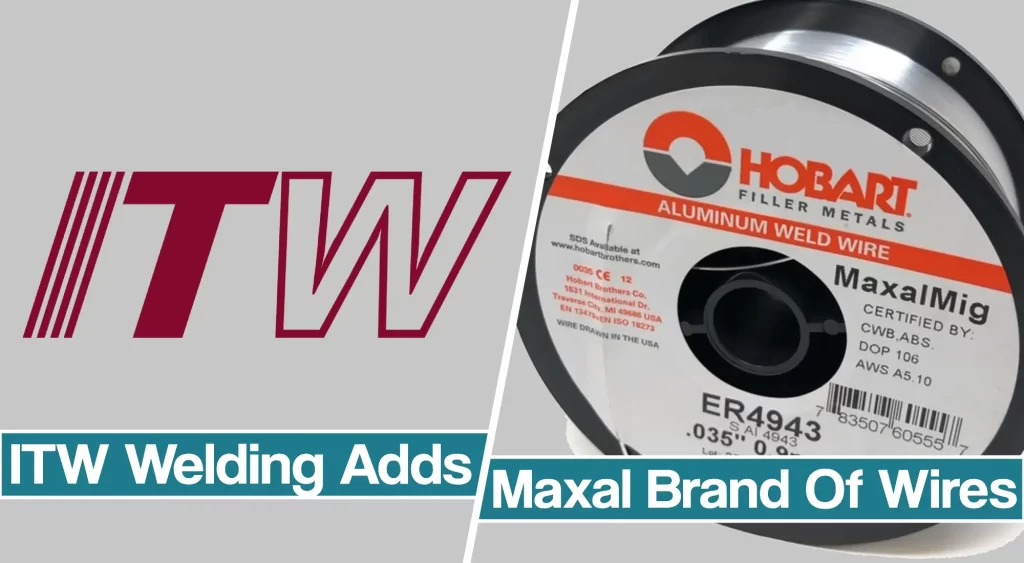 About the ITW Welding North America
The ITW is a global brand with reach in almost every part of the world. Their portfolio of welding brands delivers top-notch performance and handles most of the welding industry demands.
The Illinois Tool Works (ITW) has businesses operating in the US, EU, and all emerging markets. Their products and solutions are applied in aerospace technology, bridge and turbine construction, aerospace, deep-sea oil rigs, healthcare, commercial and residential construction, automotive industry, welding shops, and home hobbyists garages.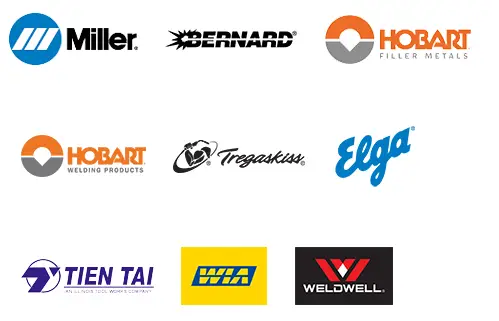 They own Miller and Hobart, among many other welding brands. So, it's easy to see why their reach is so extensive. They also include Bernard and Tregasjuss MIG guns, Weldcrraft TIG torches, various welding equipment from Jetline Engineering, Magnaflux, Tempil, and Smith oxy-fuel equipment for cutting.
With more than 43,000 employees in 52 countries, the ITW is a juggernaut, and adding the Maxal brand further helps them go in the direction of an industry leader.
About the Maxal Brand
The Maxal Inc. was founded in 2006 by entrepreneurs and aluminum welding material industry leaders, Jim Macintosh, Steve, and Bruce Anderson in Traverse City of Michigan. Not long after, Maxal was recognized for its technological advances in manufacturing and developing aluminum electrode wires.
Their new fabrication technologies produce aluminum wire with exceptional quality, and they have set new standards for product quality, according to their partners. Maxal aluminum wire has revolutionized how aluminum filler metals are developed and produced.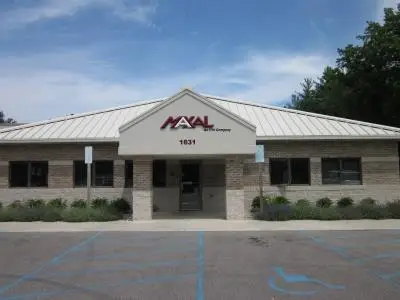 The company possesses numerous rewards and certificates. For example, in 2009, they were awarded the American Bureau of Shipping Certification Award, allowing their welding filler metals to be used throughout the shipping/marine and high-speed ferries in the USA.
ITW Welding North America Adds Maxal Brand
While there are no official terms and value of the transactions between the two brands, the ITW president, Mike Weller, has said the following:
"This addition enables us to deliver a superior platform of customized, comprehensive aluminum wire and feeding solutions to our customers in strategic markets. The synergy between MAXAL aluminum wire products, Miller welding equipment, and our offering of MIG welding guns solidifies our position as the leader in aluminum systems technology in a marketplace where demand is increasing."
Both Steven and Bruce Anderson remained with the Maxal organization they founded. The Maxal has remained situated in the same city as before the acquisition. Jim Macintosh remains the president of Maxal, working with Tim Temby, group vice president of Industrial Products for ITW Welding North America.
"This is a strategic move for our business and ultimately enables us to deliver more value to our customers and the industry overall," stated MAXAL's Steve Anderson. "ITW Welding North America is composed of the best welding products in the market, and we're extremely pleased to be joining this portfolio of industry-leading brands."
Maxal Aluminum Welding Solutions
Maxal offers a premium filler metal solution with a sturdy wire basket spool, consistent wire diameter control, and most importantly, excellent weld quality, thanks to its innovative manufacturing processes.
They adopted Hobart's shipping practices. Now, all of the aluminum filler metal shipments can be paired with Hobart products and will receive free shipping if the combined weight is over 240 lbs.
Maxal offers plastic and wire basket spools for the following aluminum alloys: 1100. 4043, 4047, 5356, 5554, 5183, and 5556. The spools are available in 4, 8, and 12 in. diameters, providing versatility for all aluminum welding systems.
Conclusion
Considering the disruption the Maxal arc welding brand has introduced to increase the successful welding outcome, it is only natural that the ITW welding North America portfolio was expanded by it.
Maxal wire offers exceptional welded properties for fillet welds and groove welds. It works well with typical TIG parameters and the MIG welding process.
Sources: