For more than 100 years, ESAB has been powered by the will to improve the welding market continuously. That's how ESAB has become a world leader in the production of welding and cutting equipment and consumables.
Colfax Corporation has acquired Charter International plc, the previous holding company for welding and cutting brand ESAB and a gas-handling equipment manufacturer Howden.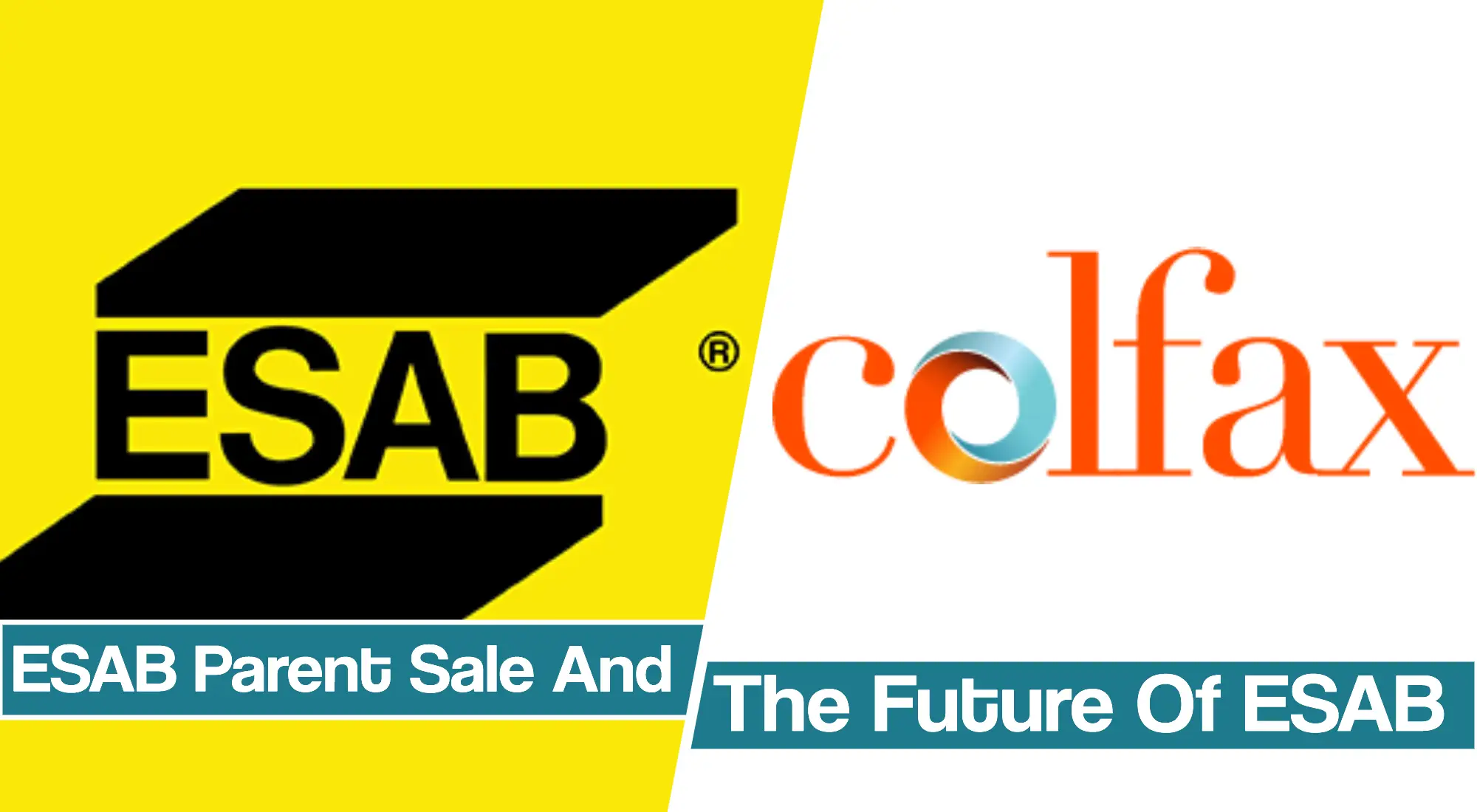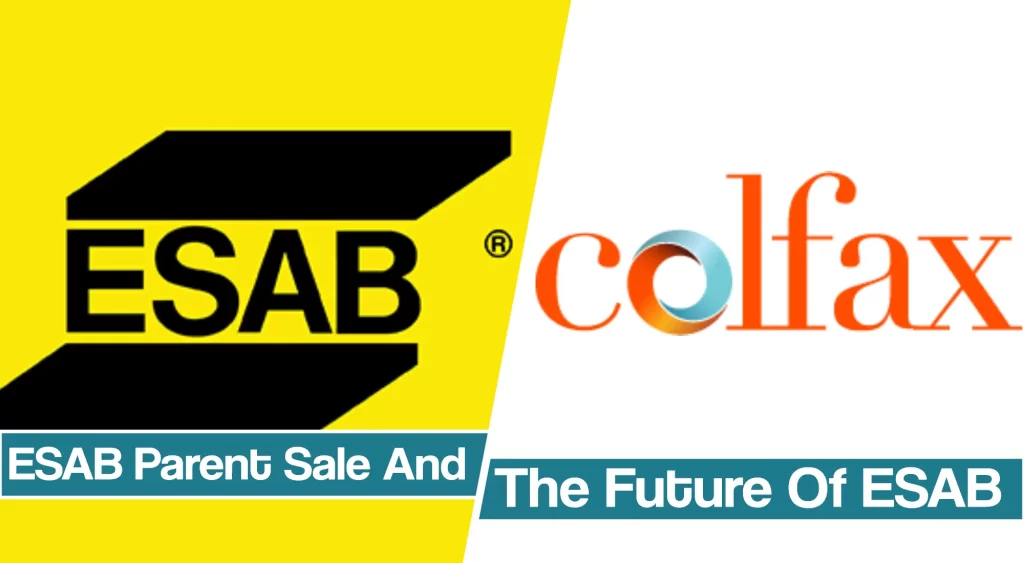 The two companies settled for a $2.4 billion acquisition. Colfax Corp. is a manufacturer of valves and pumps, and they bought Charter International to diversify their exposure to global and emerging markets.
About Colfax, the New ESAB Owner
Colfax Corporation is an American business headquartered in Annapolis Junction, Maryland. They are indexed on the New York Stock Exchange (NYSE), and they manufacture welding, air and gas handling equipment, and medical devices.
Colfax was founded in 1995, and in 1997 they made their first acquisition by purchasing 93% of IMO's stock through a public tender offer. The IMO was a diversified manufacturer of various business units. They acquired a series of companies in related business fields, including hand tools, motion systems, and specialty medical technology businesses.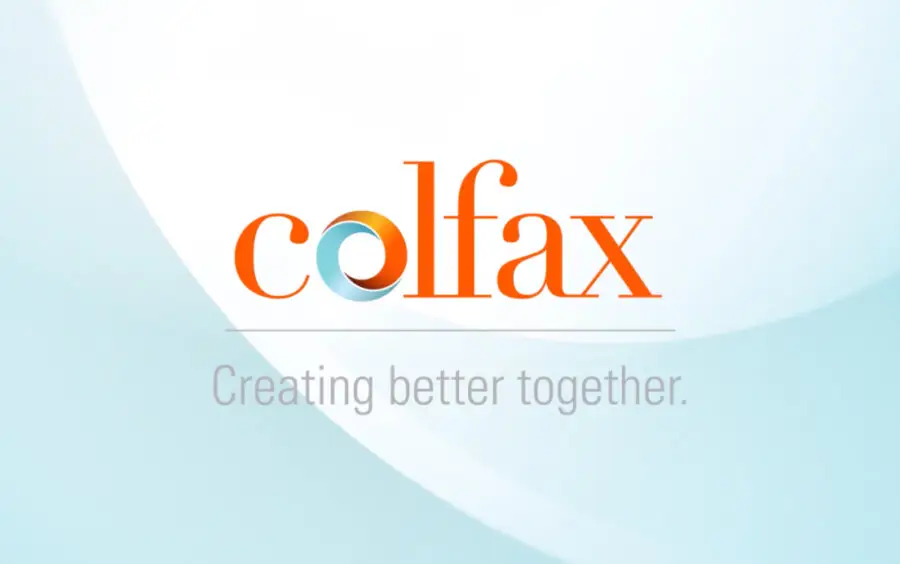 Next, Colfax developed the Colfax Business System (CBS), based on the Danaher Business System and Toyota Production System. CBS became the foundation of Colfax's culture. Its implementation set the stage for rapid growth in the decades to follow.
As Colfax was growing, they made several more acquisitions until they decided to acquire the Charter, the ESAB and Howden parent company. The acquisition happened in 2012, and the revenue for that year was $3 billion, proving the value of ESAB.
The Acquisition of ESAB
"We are very excited about this acquisition," said Andrew Masterman, President & Chief Executive Officer of ESAB North America. "Colfax Corporation is a leading manufacturing company with a proven operating system – and is solidly focused on customer needs and the development of strong brands. This is a perfect fit for ESAB, as we are a world-class leader in the welding and cutting industry – a position we have attained by building strong partnerships with our customers and by creating a brand that is trusted worldwide."
ESAB Welding and Cutting is one of the largest manufacturers of plasma cutters, welding equipment, and welding consumables. It employs 8500 people worldwide, but the ESAB's branch in Bulgaria was closed shortly after the acquisition. Even so, ESAB has remained strong on the world's welding stage and keeps moving the boundaries with new and improved technologies.
With over 80 sales and support countries and 26 manufacturing facilities across 4 continents, the ESAB captures a significant amount of the world's entire welding industry. Colfax wanted to get this exposure to diversified markets, adding ESAB to their many brands in the pumping and fluid-handling market. The ESAB became a foundation for the new growth of Colfax.
"This is a transformational acquisition for Colfax that accelerates our growth strategy, enhances our business profile, and continues our journey to becoming a premier global enterprise," said Mitch Rales, Colfax Chairman.
"Charter, with its global brands, is an excellent strategic fit that will significantly enhance our position in emerging markets, create an even balance of short- and long-cycle businesses and grow our aftermarket revenues," said Clay H. Kiefaber, Colfax President and Chief Executive Officer. "Howden will be a great complement to our existing specialty fluid handling business, and ESAB will be the nucleus of a new growth platform. In addition, we believe the application of the CBS will drive meaningful operational improvements."
ESAB Today
Today, ESAB is larger than ever before, with a presence on almost every continent and more than 8,700 employees worldwide, creating an unparalleled global footprint.
Its product line is massive with arc welding equipment, cutting automation solutions, personal protective equipment, plasma cutters, filler metals, gas equipment, arc gouging, exothermic cutting solutions, welding automation and robotics, and ESAB digital solutions.
ESAB has created multiple iconic lines of welders like Rebel, Renegade, Warrior, and Roboustfeed, providing industry-leading product innovation. Their product and technology offering is ready to tackle almost any welding and cutting task, and they always work on new systems to satisfy attractive emerging markets.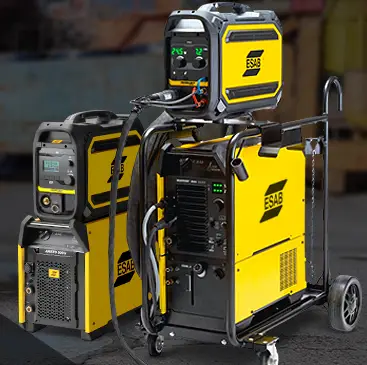 They create undeniably good machines and constantly move boundaries of what's possible. ESAB's welders are powerful, rugged, loaded with valuable features, and usually designed for extreme conditions. While expensive, every heavy-duty user will consider ESAB first.
For example, their Warrior multi-process welder is an inverter-based machine with up to 500A of welding power at a 60% duty cycle. That's unheard of in the industry. If you check out their lines of welders, you are bound to be impressed.
Colfax Separation – The Future of ESAB
Colfax operates through two powerhouse platforms: Fabrication Technology (ESAB) and Medical Technology (DJO).
In Fab-Tech, the company is creating digital welding and cutting solutions that result in improved quality, reliability, and productivity. In Med Tech, investments include medicine that can dramatically improve reach and a patient's experience.
However, starting in 2022, the company has split into two separate independent public companies. Matt Trerotola, Colfax President and CEO said "This is an important step to unlock the full value inherent in our MedTech and FabTech businesses."
The fabrication company will remain headquartered in Maryland and operate under its renowned brand name ESAB. Current ESAB business CFO Kevin Johnson will serve as FabTech's CFO, while Colfax EVP Shyam Kambeyanda will join the FabTech Board.
Colfax shareholders won't suffer, since the separation was intended to be tax-free manner. The management believes the separation will result in material benefits such as:
Sharpened strategic focus
Increased operating flexibility
Capital structures and capital allocation strategies
Improved investor alignment
Conclusion
ESAB fabrication technology business is working as good as always, if not better, under the Colfax fabrication technology company, making the ESAB a fabrication technology leader.
The ESAB was also sought after by Melrose PLC. Like Colfax, it has a variety of similar businesses in its portfolio, including transformers, hoists, switchgear, and turbo generators. However, Colfax outbid Melrose and acquired the ESAB brand.
Sources: