Last Updated on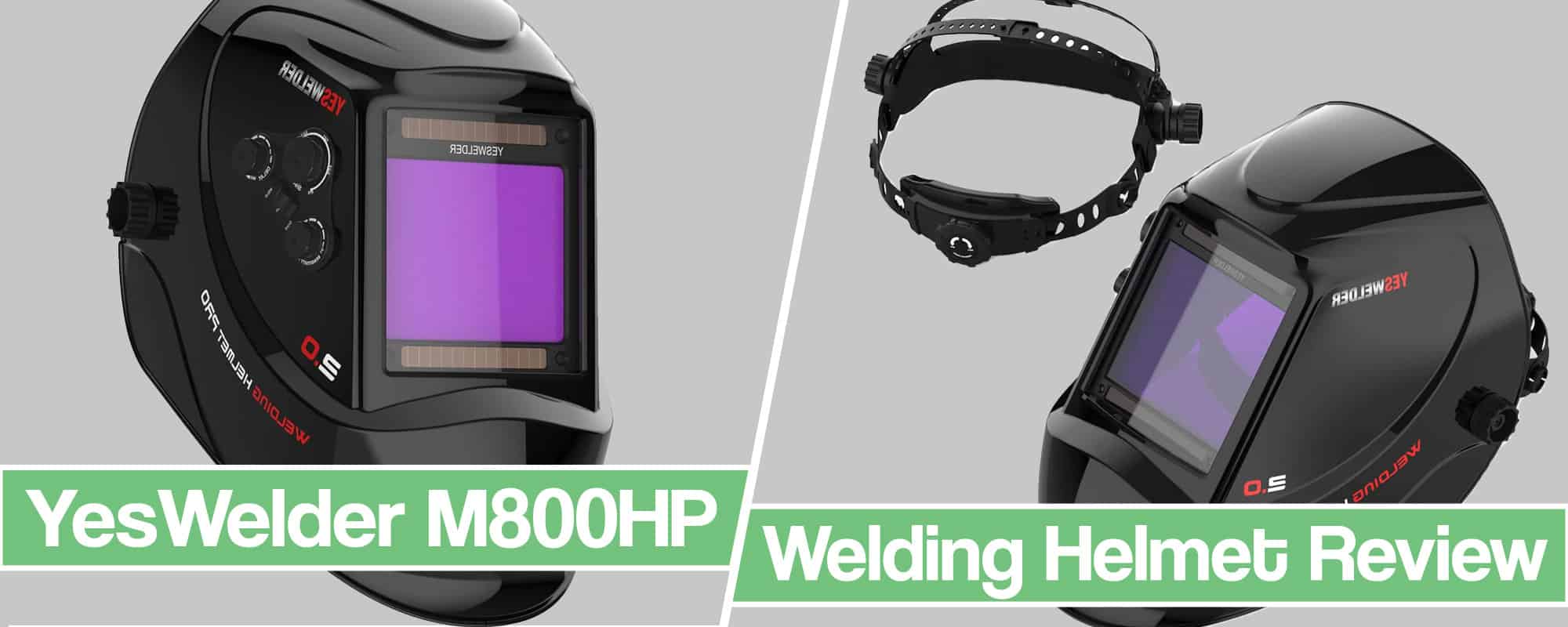 If you are loking for a decent-quality, budget-friendly welding helmet for hobbyists, YesWelder M800HP is a perfect choice for you. Considering the features that this helmet offers for the price of less than 100$, this helmet offers great value for the money spent.
You will love the large view size and clarity which this budget helmet has to offer and you can finally throw away your old, green tint cheap helm.
You can read more about the features, specifications but also things we find great and things we don't like about this helmet below.
Features
Here is a list of all the features and specifications this helmet has to offer.
Specifications
Light states– DIN 4.
Dark States – DIN 5~9, 9~13 free adjustment.
View Area –3.93 x 3.66 inch.
Response time (bright to dark)– <1/10000 seconds(normal temperature conditions).
Sensitivity  –  Adjustable low/high.
Power on/off – Fully automatic.
Power supply – Solar cell changeable battery.
UV/IR Protection – DIN 16
Working temperature – 14 ~ 131 degrees.
Low voltage indicator and ADF self check
Features
True Color View
Large Viewing Range
External Controls
Grind Mode
Shade, Sensitivity and Delay Settings
Increased Lifetime
Sturdy and Modern Design