Last Updated on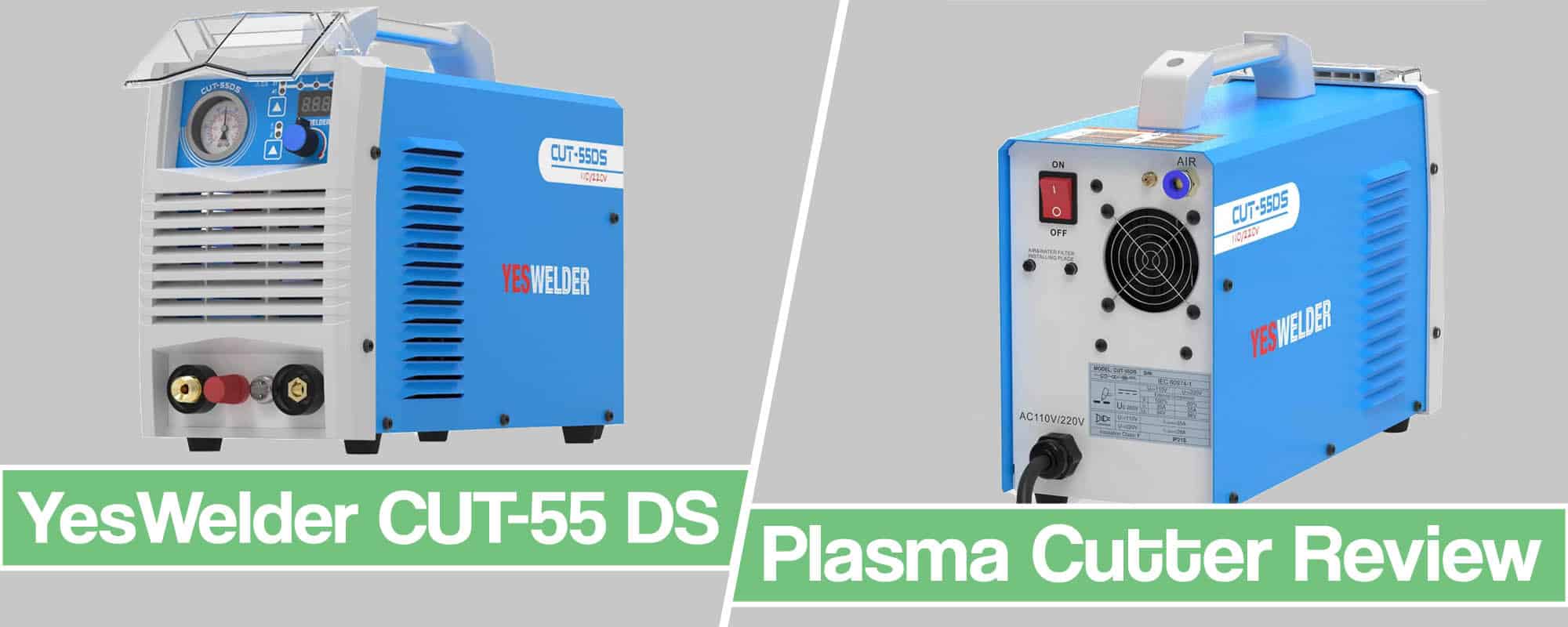 Today we have the YesWelder CUT-55 DS plasma cutter. It is actually a pretty nifty machine as it is really light and nice to use. But besides being a lightweight piece of equipment, it is also very powerful. It goes all the way to 55 amps, giving it an advantage over some similar ones.
It comes with inverter technology as well and is capable of cutting thicker metal due to its power.
Let's see some further details in my YesWelder CUT-55 review.
What is YesWelder CUT-55 DS and Who is it Best for?
The YesWelder CUT-55 DS is a machine that is a light to the mid-tier plasma cutter. It is a very affordable unit that has great quality. But more importantly, it possesses ample power that allows it to cut through thicker metal.
But there are many more features and advantages that come with the CUT-55DS plasma cutter.
Firstly, it comes with a pilot plasma arc, meaning that the torch does not need to make physical contact with the metal. This is useful as it extends the life and usage of the consumables on the tip of the torch. The greatest advantage that comes with this is that it enables users to cut rust, oily, or even painted metals without producing so much slag and with ease.