Today we have the YesWelder CUT-55 DS plasma cutter. It is actually a pretty nifty machine as it is really light and nice to use.
But besides being a lightweight piece of equipment, it is also very powerful. It goes all the way to 55 amps, giving it an advantage over some similar ones.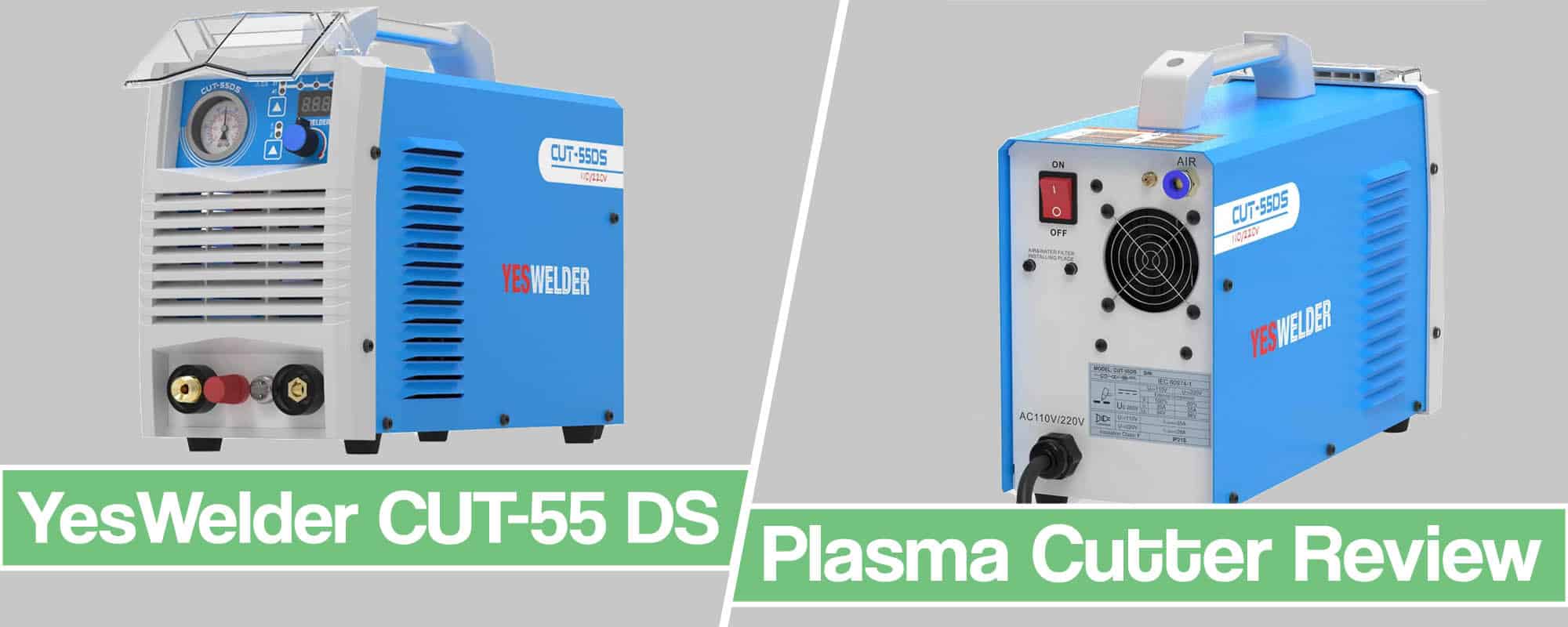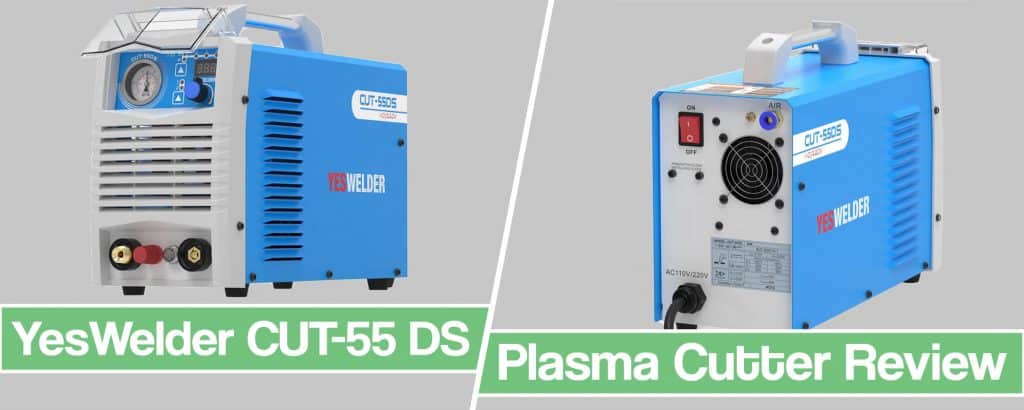 It comes with inverter technology as well and is capable of cutting thicker metal due to its power. Let's see some further details in my YesWelder CUT-55 review.
What is YesWelder CUT-55 DS and Who is it Best for?
The YesWelder CUT-55 DS is a machine that is a light to the mid-tier plasma cutter. It is a very affordable unit that has great quality. But more importantly, it possesses ample power that allows it to cut through thicker metal.
But there are many more features and advantages that come with the CUT-55DS plasma cutter.
Firstly, it comes with a pilot plasma arc, meaning that the torch does not need to make physical contact with the metal. This is useful as it extends the life and usage of the consumables on the tip of the torch. The greatest advantage that comes with this is that it enables users to cut rust, oily, or even painted metals without producing so much slag and with ease.
This YesWelder cutter is a dual voltage machine as it offers 110v and 220v power inputs.
You can use the 110 voltage one on any household power output or connect the 220 voltage one to a generator for more serious work.
While a lot of cutters on the market are dual voltage, I love the fact that YesWelder is actually usable on household 110v. It has enough power to cut through most thicknesses you would work with in a garage.
What I am most impressed about the YesWelder CUT-55DS is its price to quality ratio. There certainly are much better machines out there. But for a much higher price. This one, on the other hand, gives you more than you actually pay for. Other plasma cutters on the markets from the same niche don't offer as half as the YesWelder cutter does.
Pros & Cons Summarized
Pros
Non-touch cutting method
Dual voltage input
Best plasma cutter at price range
It has a lot of power
Works on air pressure
Comes with 10ft work lead, 13ft pilot arc torch cable, air filter, air hose and consumables
Smooth cutting process
Lightweight and very portable
Inverter technology
Cons
Specifications
Processes: Plasma cutting.
Cutting Thickness: Steel – 1/2in clean cut and 3/4in maximum severance cut.
Cuttable Materials: Steel, Stainless Steel, Steel mild, Aluminum etc.
Input Voltage:110/230 V, 60 Hz.
Input Phase: 1-Phase.
Current Type: DC.
Maximum output: 55A
Rated Output: 55 A @ duty cycle 60%
Weight: 34 lbs.
Plasma Cutter
10ft Earth clamp
13ft AG-60 Cutting Torch with Consumables
Air Hose
110v-220v Adapter
Air filter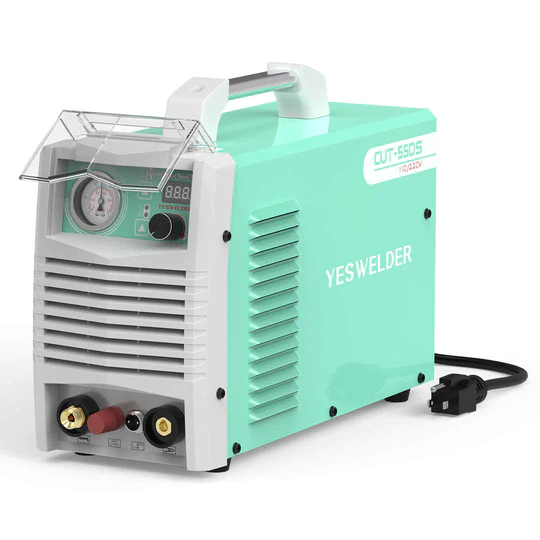 Get 10% Off With Coupon: "-10% WELDPROS"
What I Love About CUT-55DS
The Cost
As mentioned, one of the things I liked the most about the YesWelder CUT-55 DS is its price. It is more than affordable when you take into account its features and quality that it provides.
If you need a reliable plasma cutter but don't want to spend a lot of money, then this one is definitely for you. Also, buying cutting machines from brands like Miller or Powermax sounds fine, but only if you are a professional or are doing day to day cutting. There is no need to spend so much money on a professional machine if you are not going to use it that much. That is why I give the advantage to the CUT-55 DS because it has everything that a hobbyist or a person who cuts from time to time needs.
In fact, it offers so much more for the price you will pay for it. The YesWelder CUT-55 has incredible build quality followed by impeccable performance. Also, there is the power that allows you to cut much thicker materials than you would with other machines in the same price range on the market.
The Power Output and Duty Cycle of the Machine
The factor that gives the YesWedler CUT-55 DS its greatest advantage is its power. It has a maximum output of 55 amps making it one of the stronger cutters on the market. However, it is still not the machine that can cut the thickest types of materials. High amperage does not always transfer into a high thickness cut.
Nevertheless, YesWelder CUT-55 is a serious machine. It can produce a maximum clean cut at a thickness of ½ inches and a maximum severance cut of ¾ inches.
This is definitely too much for an average user but just enough for a pro. It also possesses a 60% duty cycle which allows the user to work at prolonged hours.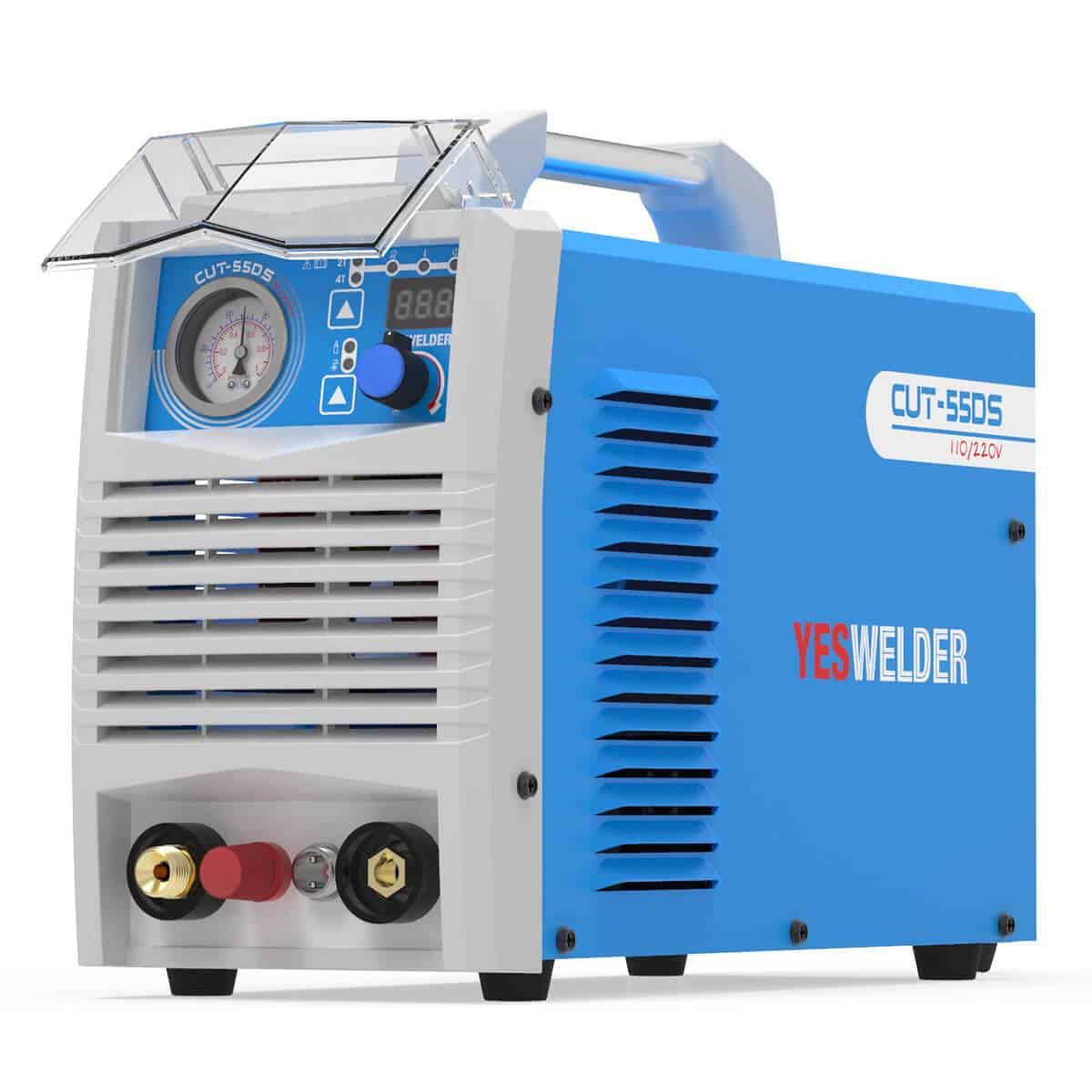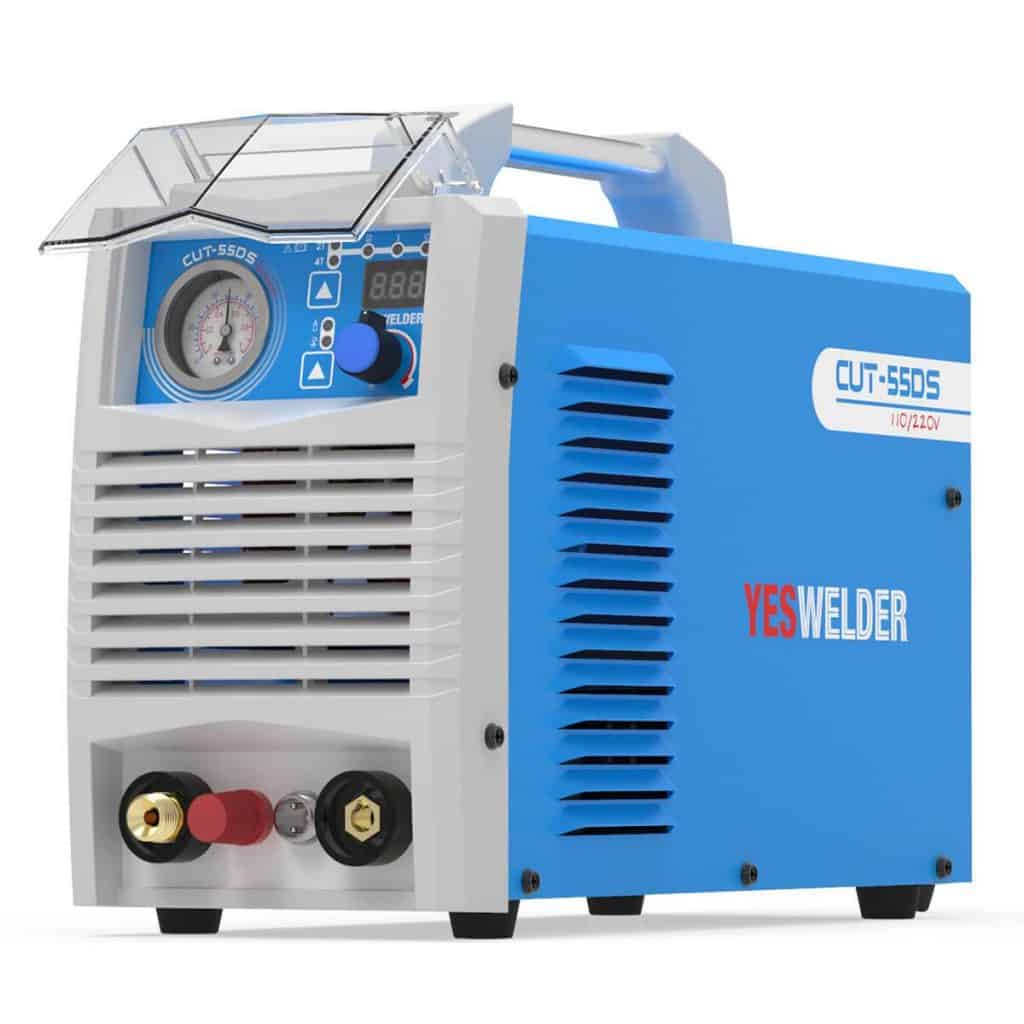 There are certain plasma cutters on the market that have a lower amperage but are able to cut thicker metals. But those machines come at an immensely higher price.
This is because they are far more efficient with the use of their power. But the YesWelder CUT-55 is more than capable of cutting very thick materials that some much more expensive machines can't. This is why I give this cutter an advantage compared to certain types of machines that have a higher price.
Ease of Use
You will find that the YesWelder CUT-55 DS is a machine that is very easy to use. With only a few buttons and a wheel for amperage settings, you can start cutting with it in no time.
But the setup process is a bit more difficult compared to setting up a welding machine. However, it is not that much different to set from any other plasma cutter in the same price range.
Once you get your hands on it you will get rolling with it in no time.
Overall Build Quality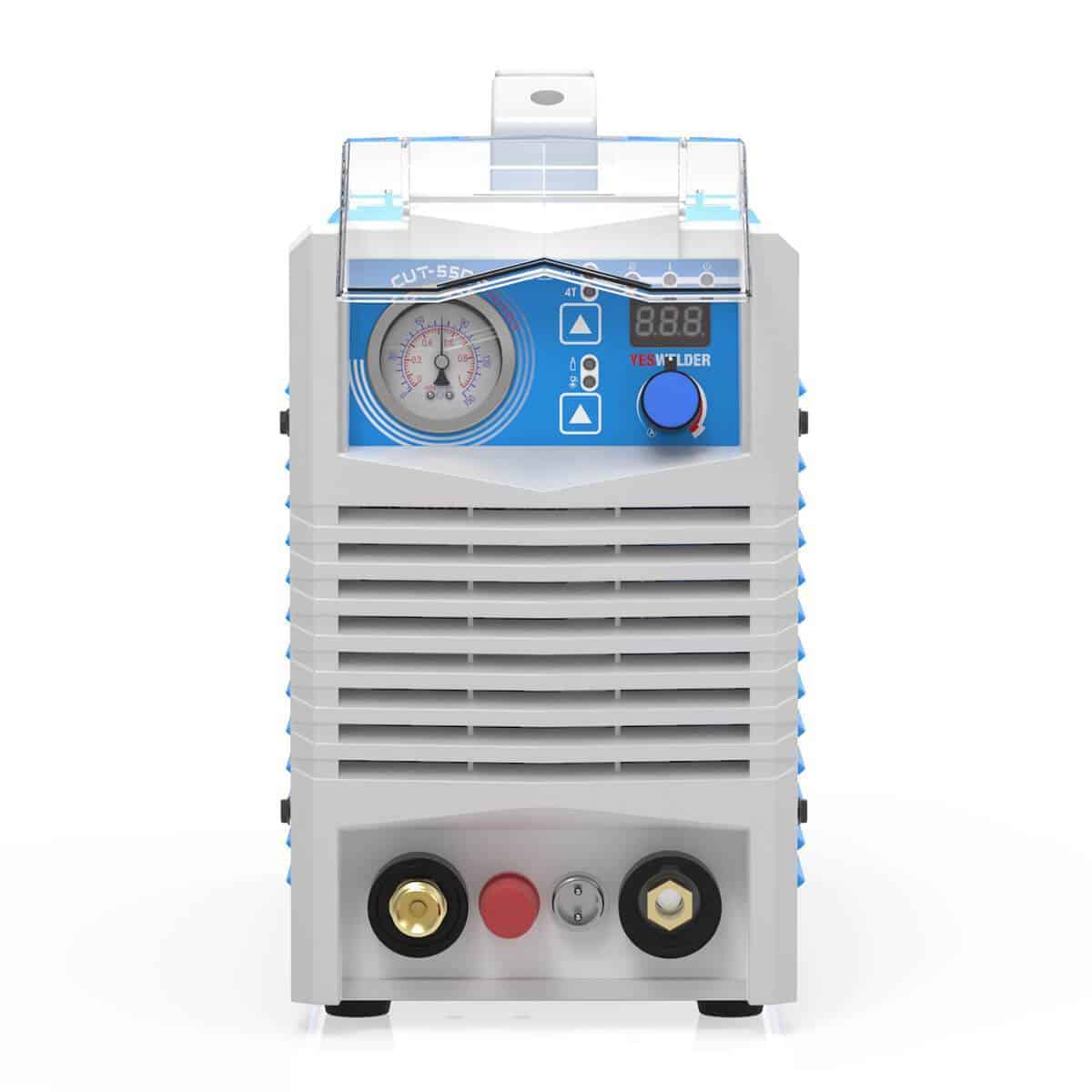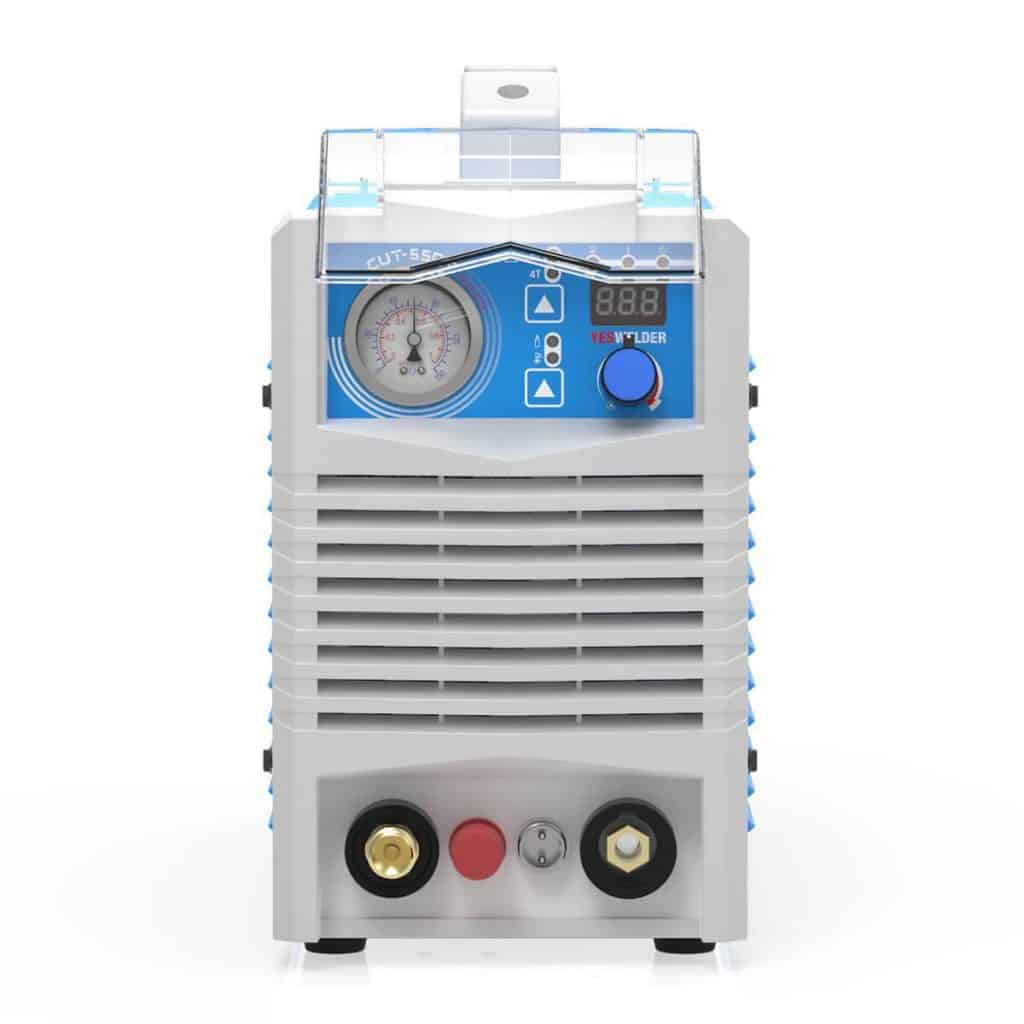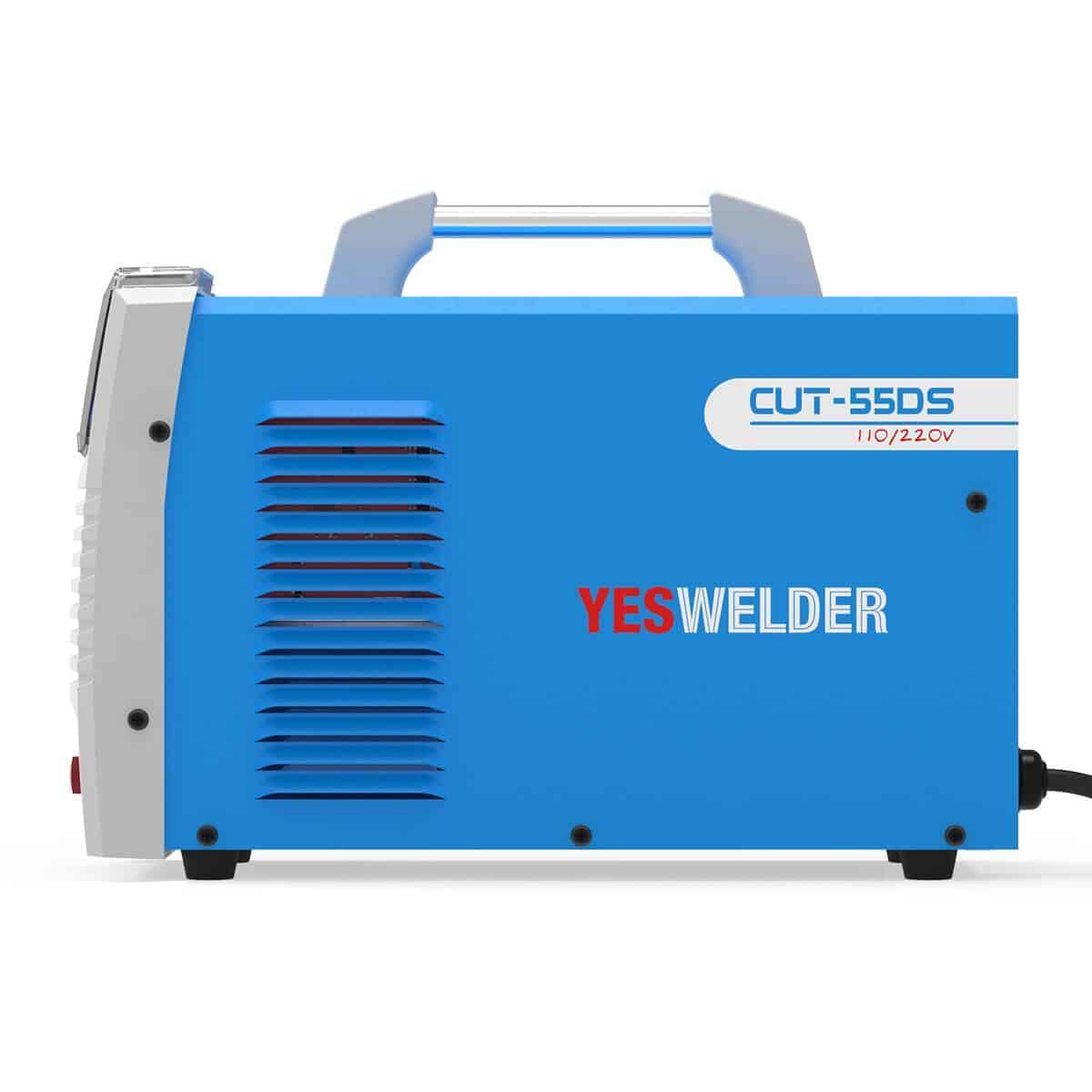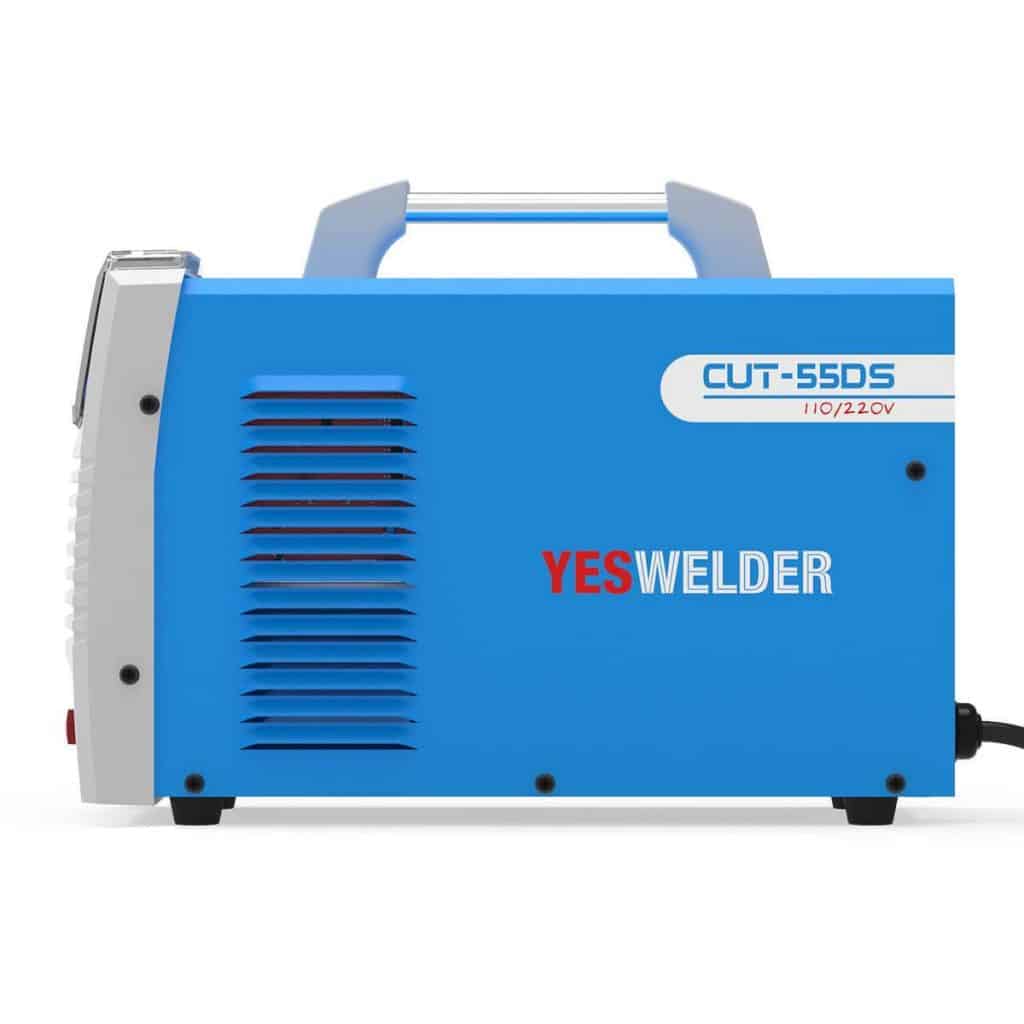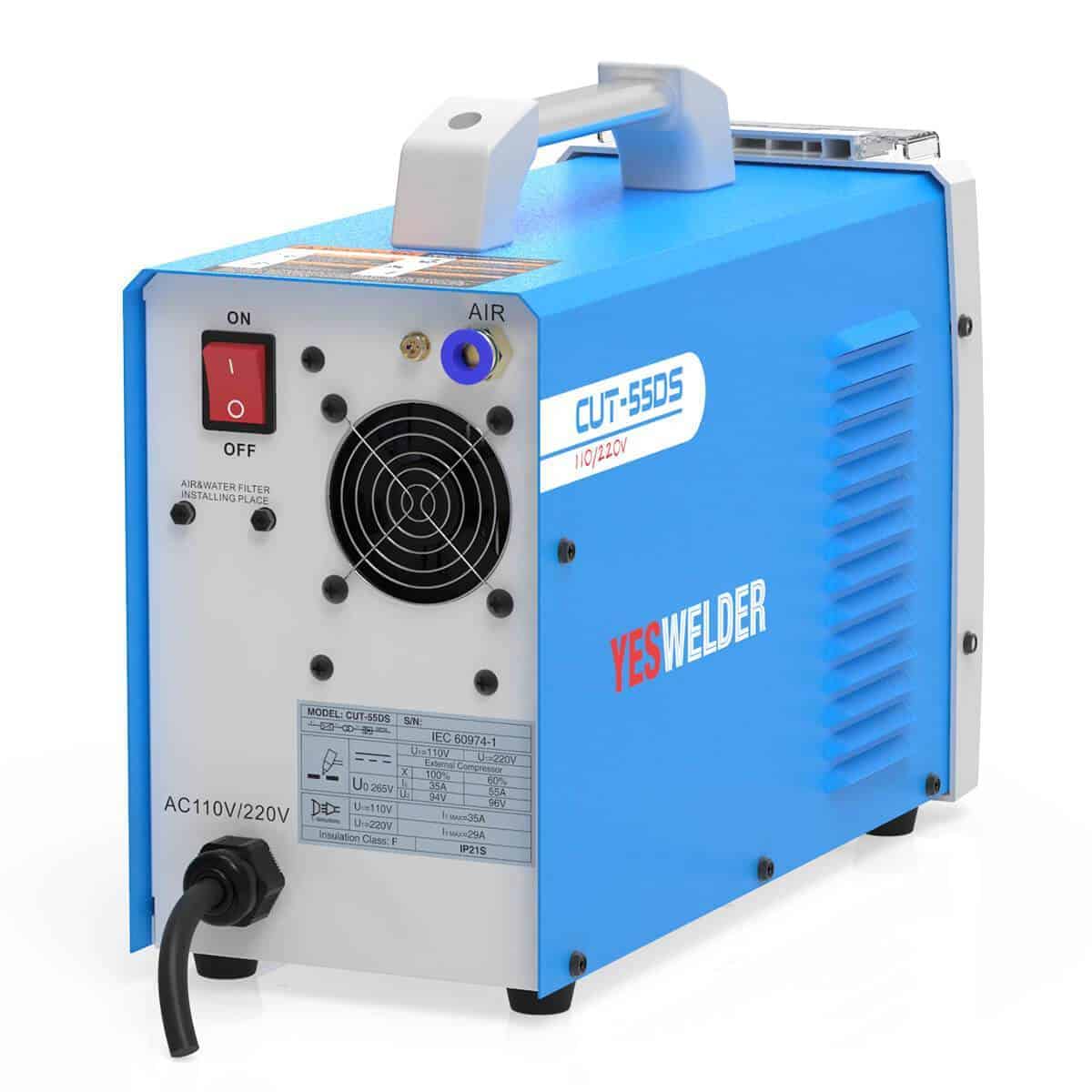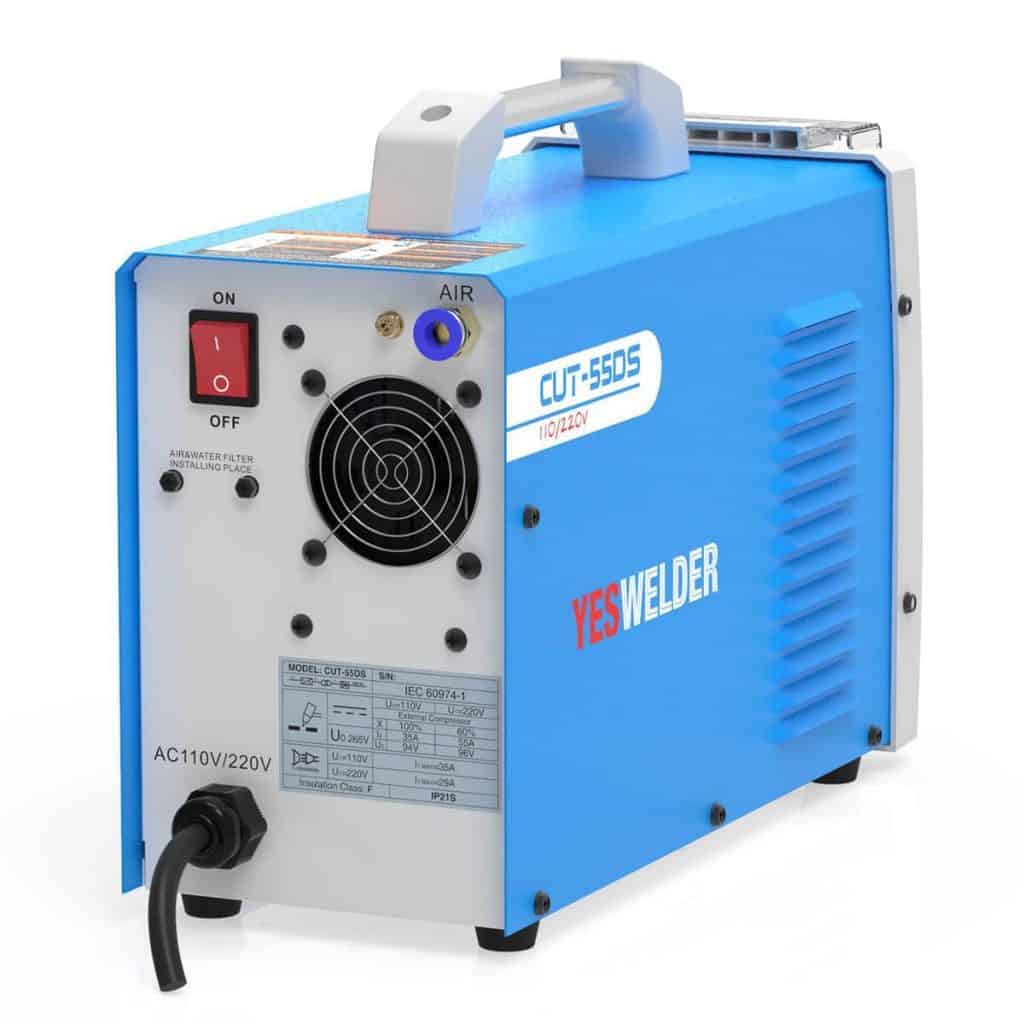 If you are familiar with other YesWelder products, you may know that they put a little more effort when it comes to the quality of their machines. The CUT-55 DS is not different in that sense as it possesses great built quality.
The machine is sturdy enough. I also noticed that the torch is pretty good and the air filter is of more than decent quality.
Conclusion
To conclude my YesWelder CUT-55 DS review, this is more than a decent plasma cutter. But, I would not recommend it for any serious work no matter the ample power that it has. This cutter is a very decent mid-range machine. In fact, it is more than decent, particularly if you take into account the power and those 55 amps.
I would say that this plasma cutting machine is perfect for people who are not going to use it so much. But it is more than capable of satisfactory finishing any DIY projects or any work that you plan in your garage.
Also, it is a machine that gives much more than other cutters on the market for the same amount of money invested. There are more expensive machines, but this one offers the same or, in some cases, more for less money.
There is also a news stronger version with more features named CUT – 65DS that you can also check out.
In the past year, we have written a number of reviews on welders and plasma cutters from YesWelder. If you are still interested in this brand and wish to read them, you can find links to the rest of them here.