Last Updated on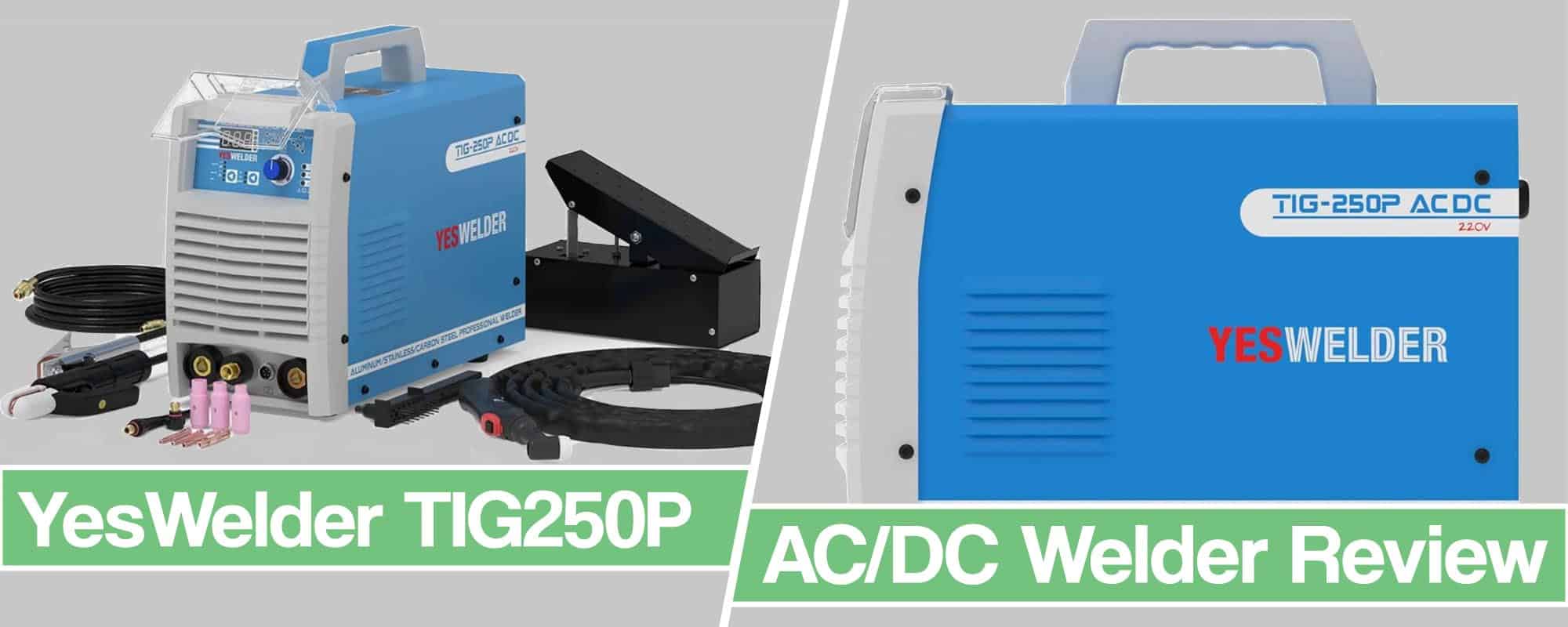 The YesWelder TIG 250P ACDC is a new mid to low-cost TIG welding machine on the market, so naturally, it doesn't really have many in-depth reviews written about it.
Despite that, based on what I see (durable parts, weld's aluminum, excellent warranty, and customer support) and based on an awesome price, I believe that it is an outstanding welder.
Bear in mind that this is not an industrial heavy-duty expensive TIG welder. Still, since you are reading this article, you probably don't need one.
What you need is a welding machine for your home or shop, a welding machine that is reliable, versatile, but not too expensive and basically the machine that will pay off in a short amount of time…
Well, I believe this is the one…
In case you want to see the rest of the best tig welders from my list visit this page
What is YESWELDER TIG 250P ACDC, And What is it best for?
The YesWelder TIG 250P ACDC is a highly professional TIG welder that sits somewhere in the mid-price range when it comes to the TIG welders overall. In other words, my opinion is that this machine's costs are low compared to what it offers. Other TIG welders that have this level of quality are significantly more expensive.
This is what I mean…
This welder is meant for a small welder shop type of professional work. Still, due to its relative affordability, it is also great for beginners who are interested in buying something that is highly capable. I say relative affordability because there are, of course, cheaper machines explicitly made for beginners and hobbyists.