Yeswelder may be unknown in the world of welding. But things are changing and it is my impression that welding machines coming from this company are going to be the next best thing!
Why?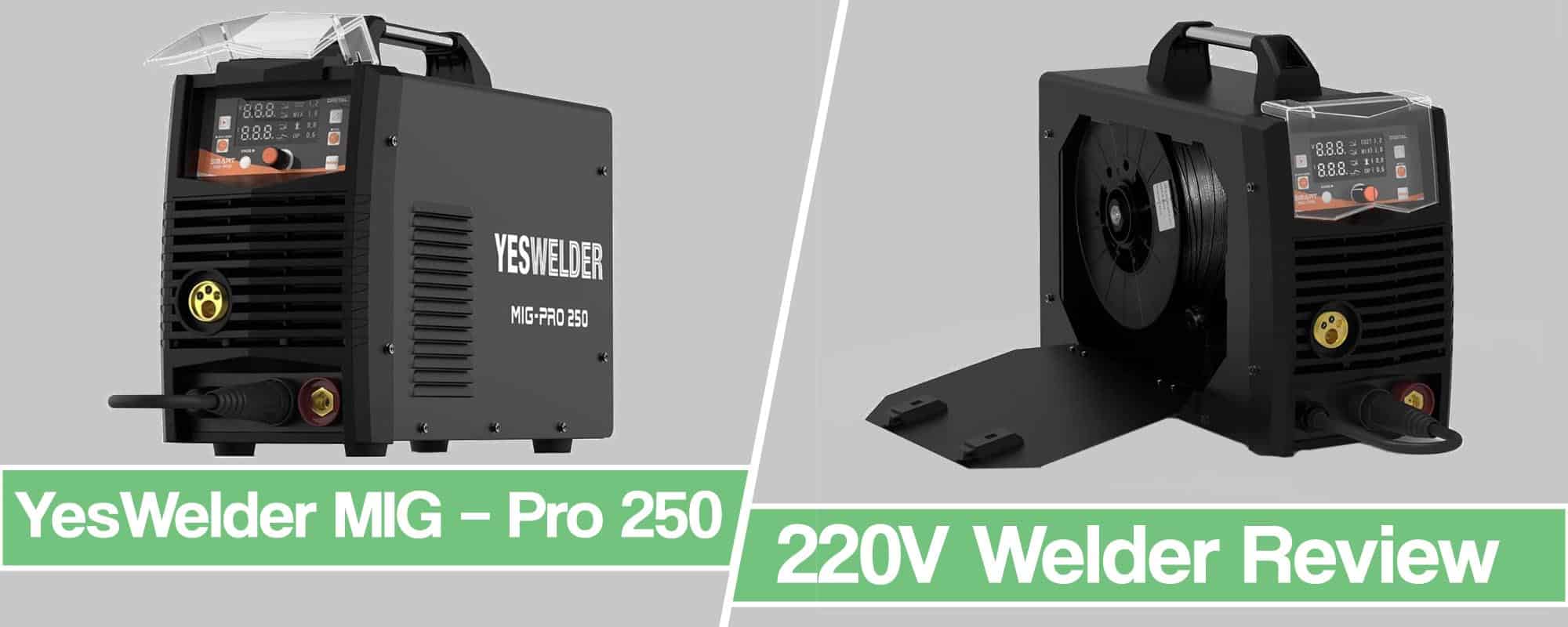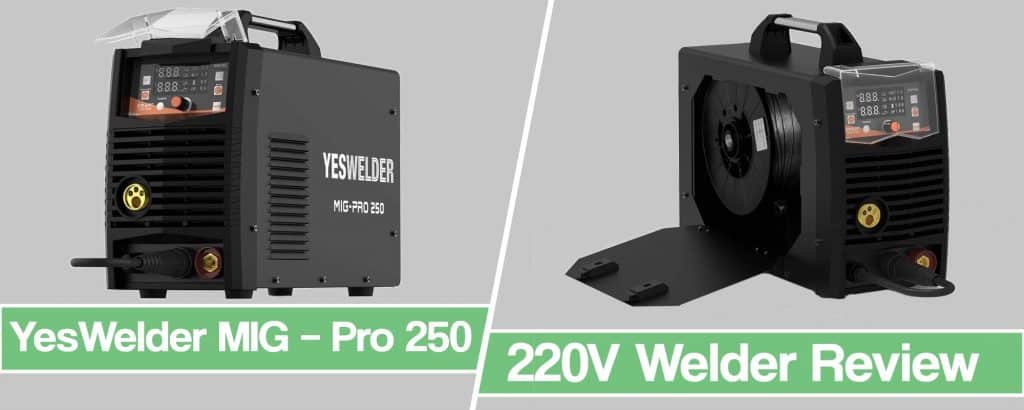 The thing is that they don't have a good market presence despite being really good. This is one of the reasons why I've decided to introduce to you the Yeswelder MIG-Pro 250 as it is probably the best 220V MIG welder (for money).
There are not many reviews about it currently and welders will benefit by knowing more about it. In my Yeswelder MIG-Pro 250 review, I will tell you more about what I think are the best properties it possesses. But primarily, it is a prime welder for the money it is offered.
What is Yeswelder MIG-Pro 250, and What is it Good For?
The Yeswelder Pro 250 is an affordable, multifunctional welder. It is primarily used for MIG welding and Flux core welding, but it can be used for Stick welding and TIG welding with the help of lift arc TIG start.
The welder offers enormous power paired with a good duty cycle, which in turn makes it suitable for heavier welding tasks.
This welding machine is useful for all kinds of welding jobs. You can use it to fix things in your garage or for tasks around your welding shop.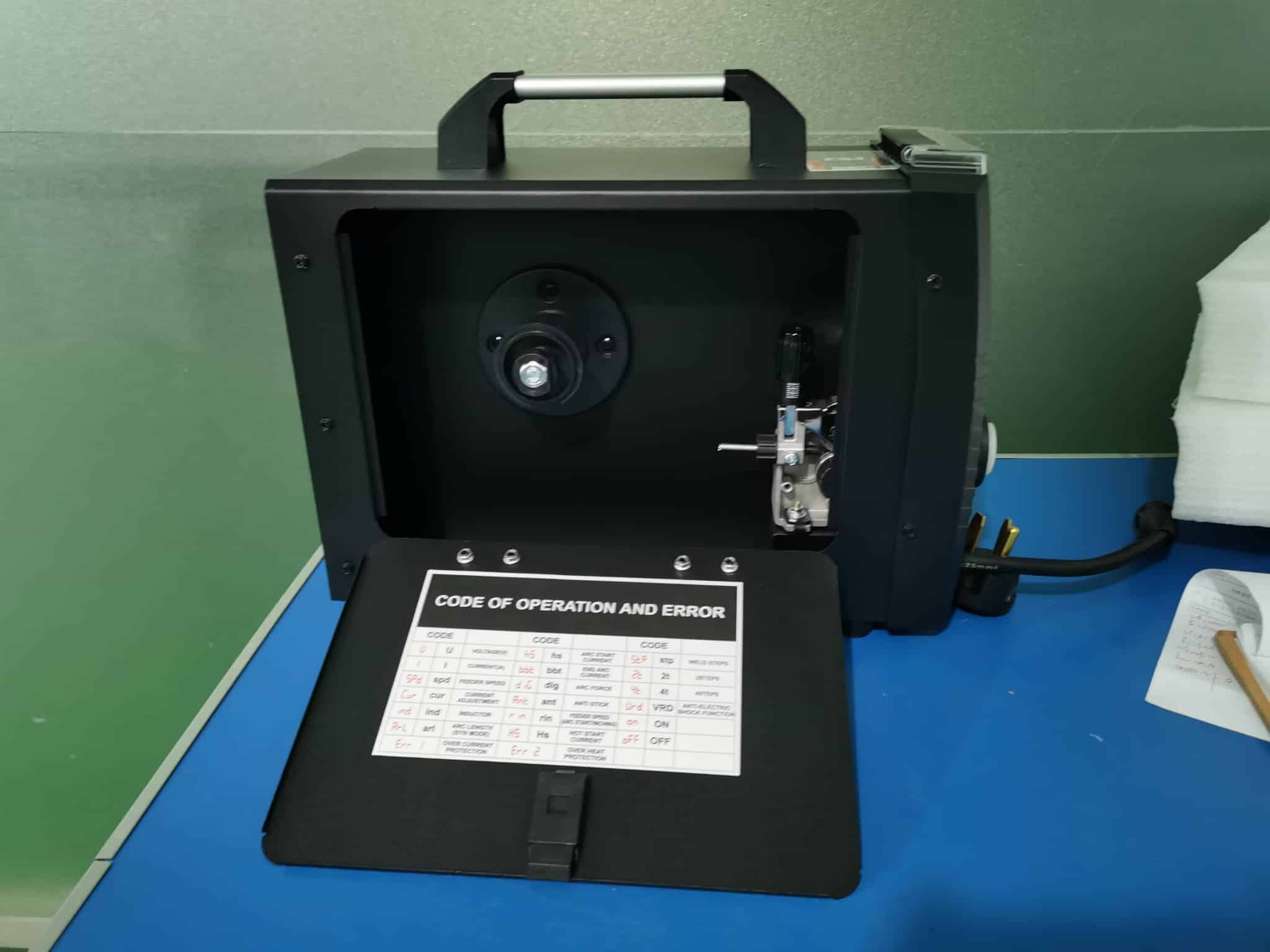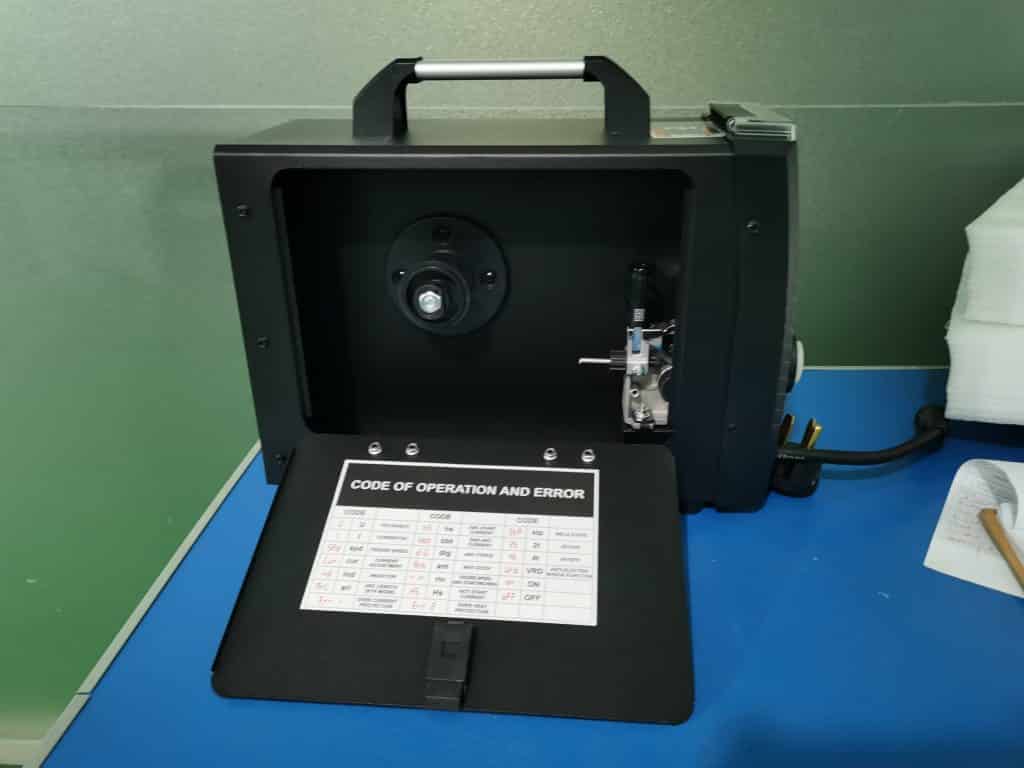 Unfortunately, you can't use it for certain advanced jobs particularly the ones that require a High-Frequency start. Additionally, it is extremely light (some 34lbs), making it maneuverable around the site you are working on.
Pros & Cons Summarized
Pros
Multi-functions- MIG synergistic
Lift TIG
Arc control to crisp or soft
1-year warranty
Metal wire drive system
Cons
Not made in US
Not a well-known manufacturer
Specifications
Processes: MIG (GMAW), Flux Core(FC), TIG (GTAW)
Weld Thickness Range: Suitable for welding a thin and medium metal sheets of above 8mm thickness.
Weldable Materials: Steel, Stainless Steel, Aluminum
Input Voltage: 220V, 60 Hz.
Input Phase: 1-Phase.
Current Type: DC
Amps/Volts @ Rated Duty Cycle:

MIG: 250A 60%
TIG: 220A 60%
Stick: 250A 60%

Amperage Range:

MIG: 40-250A
TIG: 10-250A
Stick: 20-220A

Weight: 34lbs
10ft MIG Gun(with a Graphene liner)
10ft Electrode holder with cable
10ft ground clamp with cable
1 Additional .030″ & .035″ contact tip
W-type .030"/.035" roller driver
V-type .023"/.030" roller driver (.030"/.035" built-in )
U-type .035″/.045" roll driver
User manual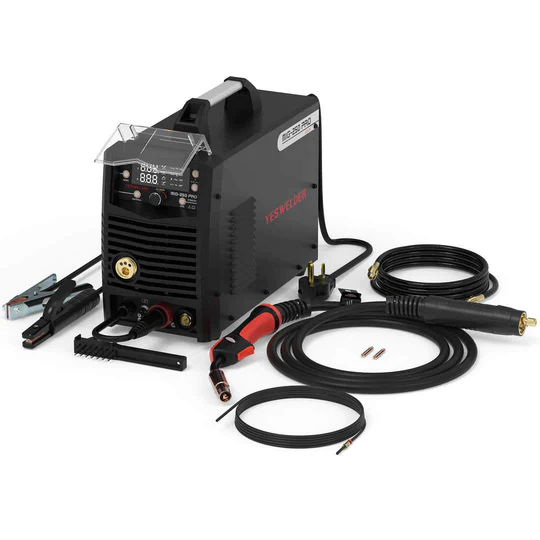 Get 10% Off With Coupon: "-10% WELDPROS"
The Best Things about the Welder
Here are the things I personally like in the Yeswelder MIG – Pro 250.
Budget-Friendly Quality To Price Ratio
In my opinion, the Yeswelder Pro 250 provides the best quality to price ratio currently on the market.
If you consider what you get for the amount of money you pay, you will be more than satisfied with this welder.
It can work for both experienced and novice welders. Welders with experience, that probably have a lot of machines in their collection already, would benefit to have a spare MIG welder.
Spending a few extra bucks on a quality machine like this certainly doesn't hurt especially if the price is so affordable.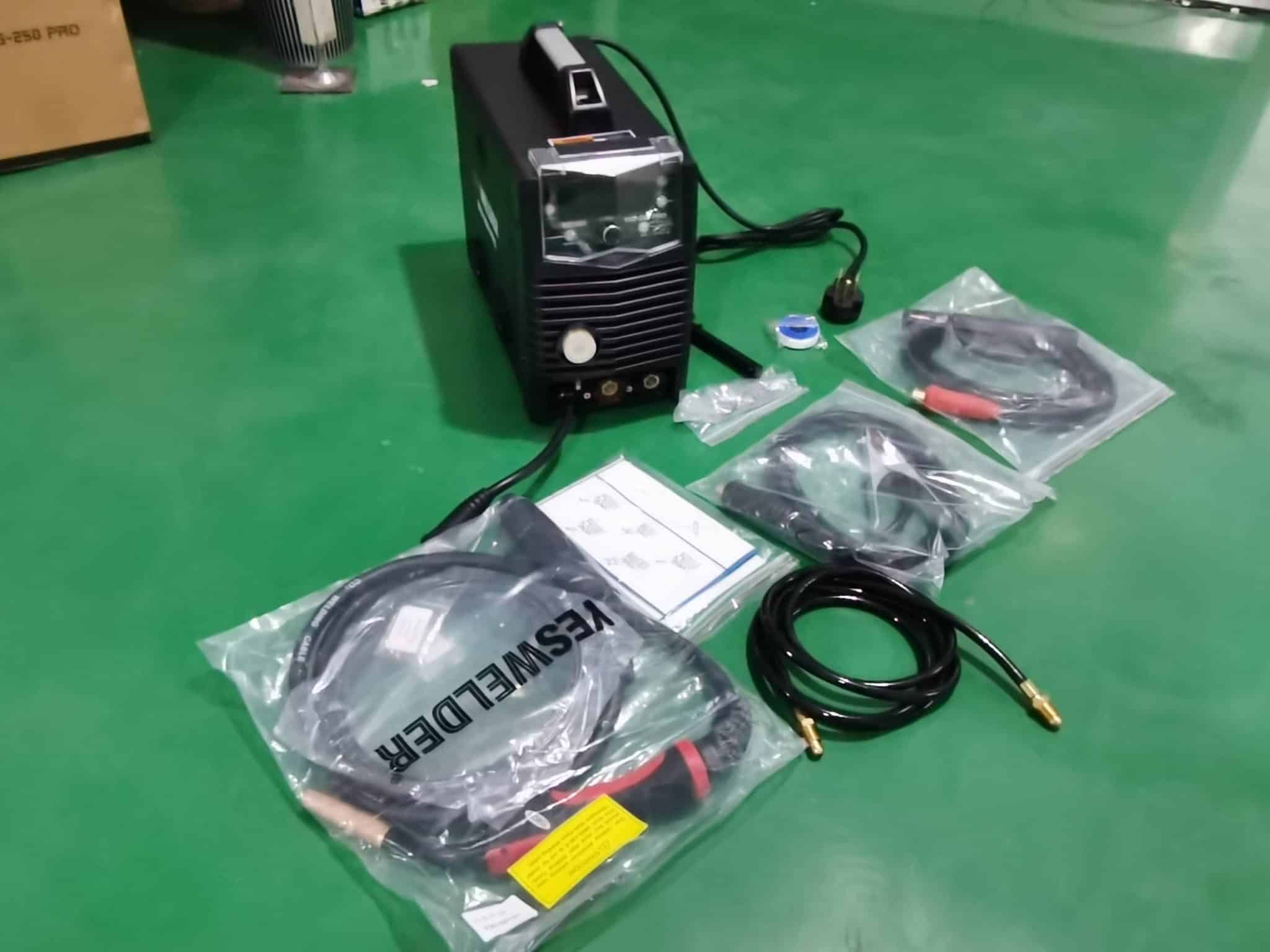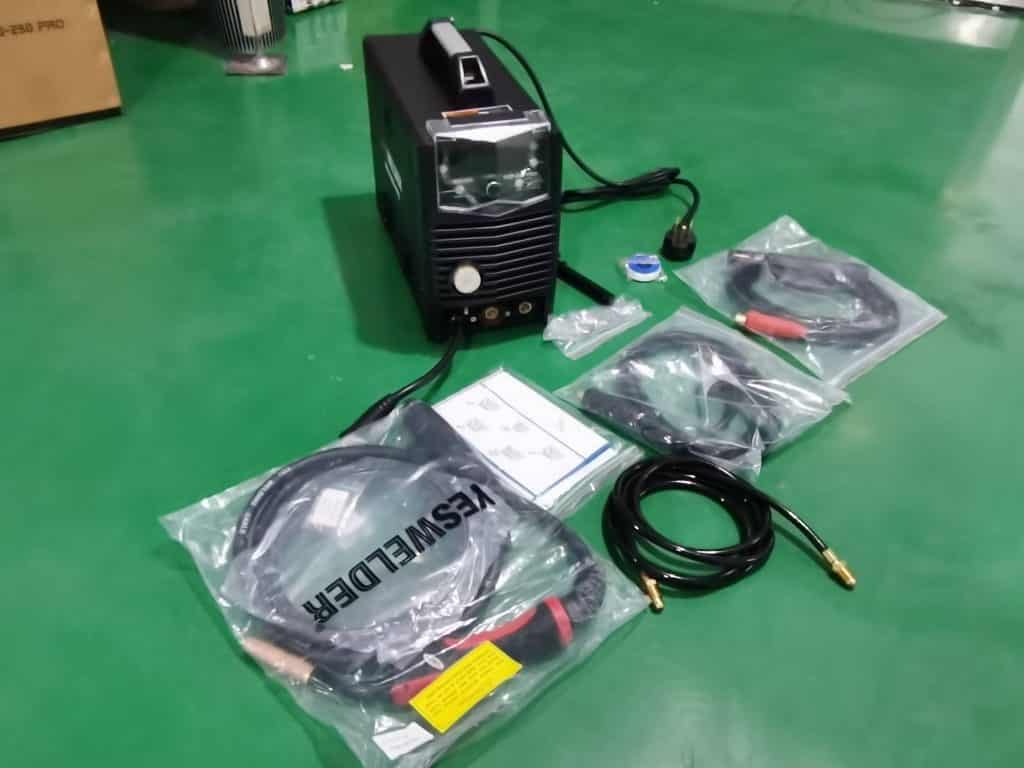 On the other hand, this is a good welding machine for beginners. They don't have to spend a lot for starters and can benefit largely from using it.
The Input/Output Power & Duty Cycle
In my opinion, when I am buying a welder for myself, I prefer having one with more power. It's rather obvious if you think about it as you can easily turn down the amps if you don't need them. But you can't go beyond the strength of the machine if you need more power of deeper penetration.
With 250 amps of power, the Yeswelder MIG welder is more than powerful and can allow you to weld for a good 6 out of 10 minutes. It has a duty cycle of 60% unlike some of the cheaper machines you would find in the market now.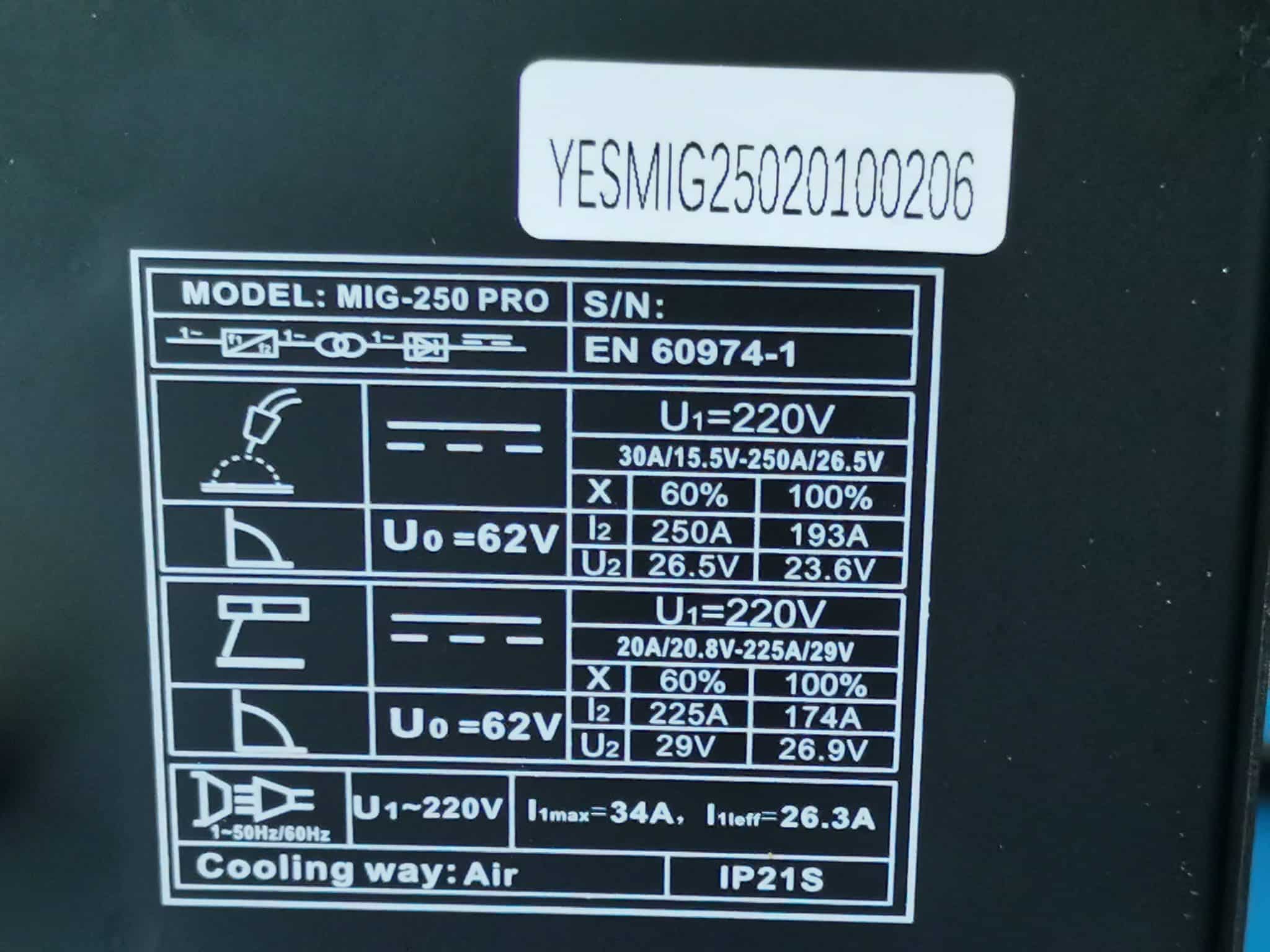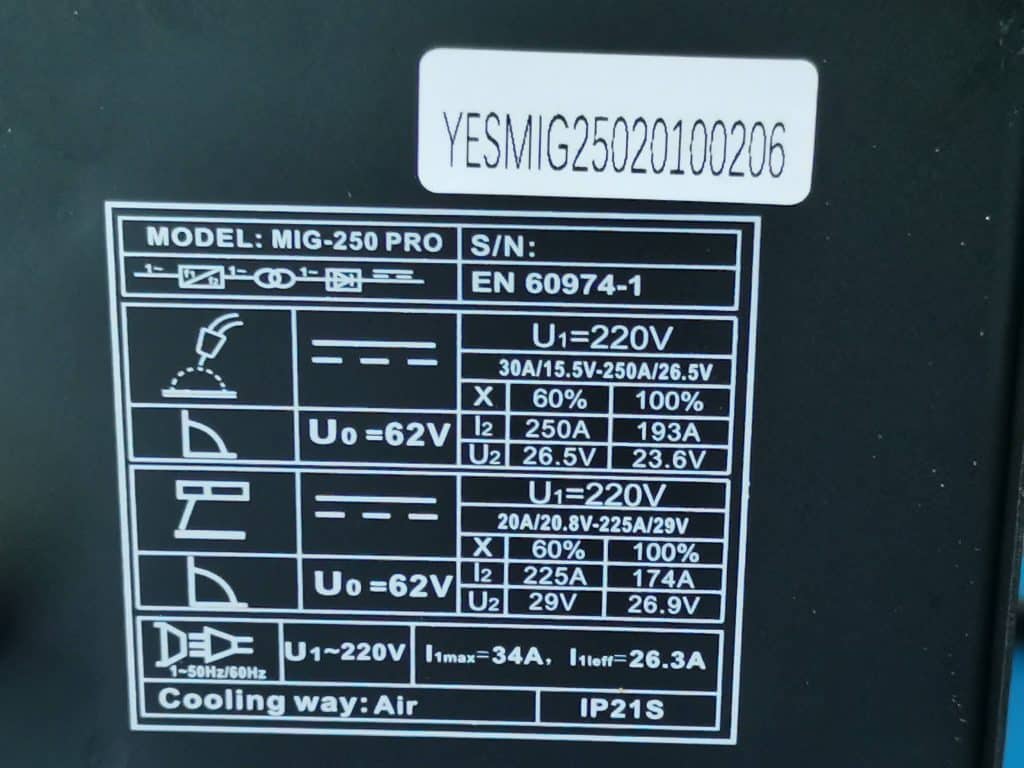 This would be something that I look for in a machine for welding. More power for less money and definitely with the ability to provide quality work is just what I need. And I also advise you to think in the same manner when you are purchasing your next welder.
Ease of Use – Dynamic Controls & Synergic Settings
What I really like about the Yeswelder MIG – 250 Pro is how intuitive it is to use and set up. All the adjustment settings are found in the front panel. It is pretty straightforward and easy to use.
Additionally, the MIG Welder supports the Synergic MIG settings. This allows you to automatically set the amps and the voltage by simply entering the thickness of the material you are about to weld.
If you wish to weld something else, you just update the values and keep welding. It saves time and is also perfect for inexperienced welders.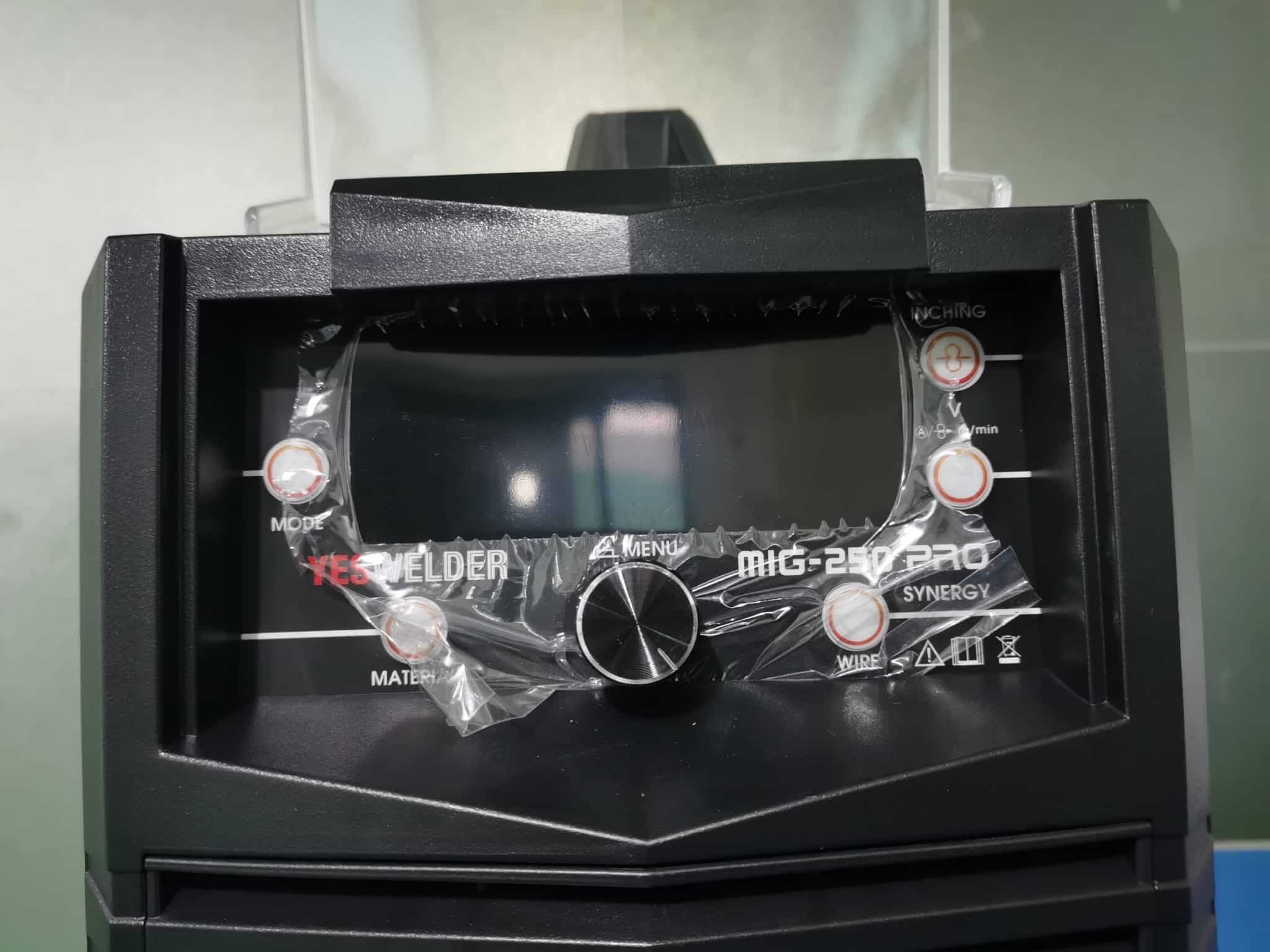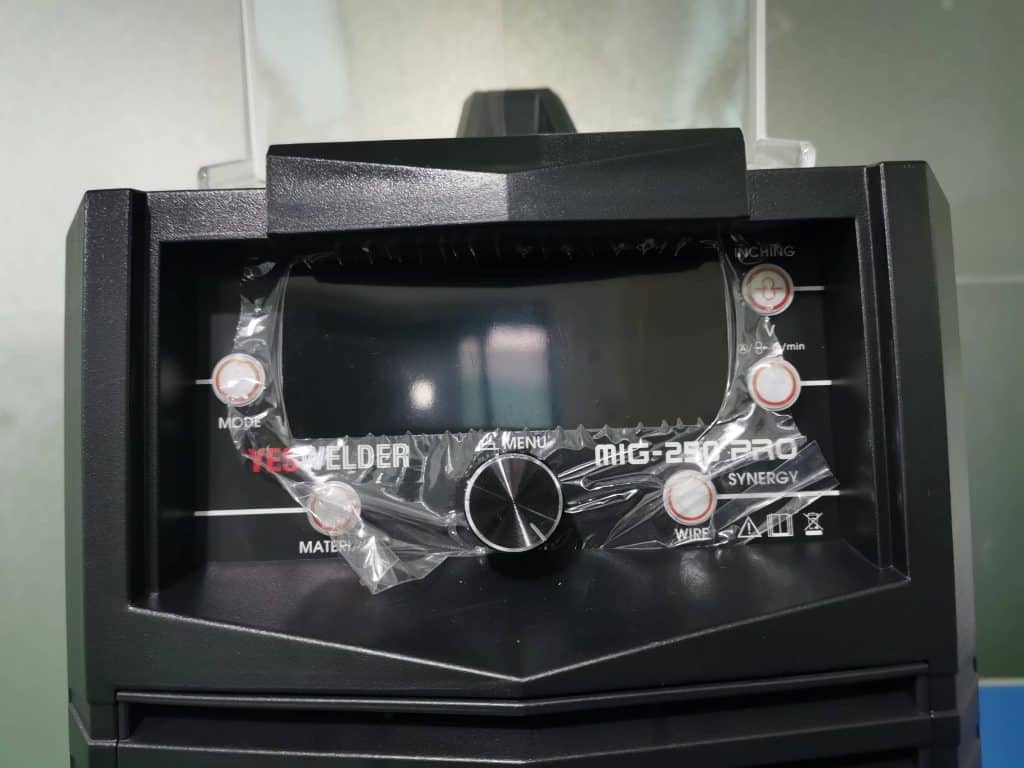 But for those who prefer it, the Manual MIG mode is still there. More so, there are dynamic controls for arc settings. That way you can choose between a crisp arc and a soft arc.
Build Quality – Durability Of the Wire Feeder
You would expect the builders to skim on build quality for a MIG welder in this price range. It couldn't be further from the truth as the Yeslweder MIG welder is a quality machine.
At a glance, you will notice that the machine sturdy and tightly screwed together. It is built to last and will endure various types of handling in the field.
You can lift it, transport it, carry it to rough terrain and you will be sure that it will not budge.
In my opinion, really good build quality for the price that we have.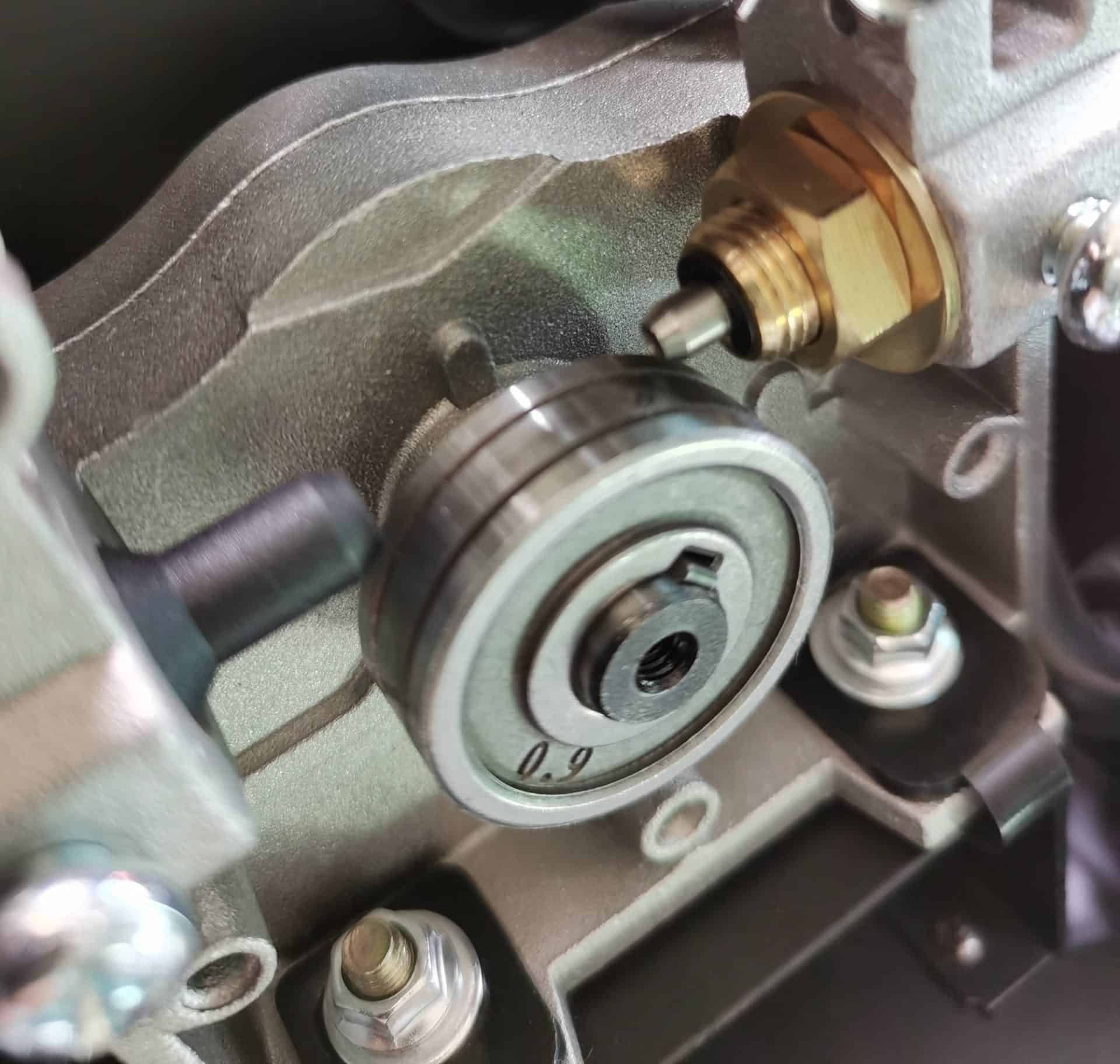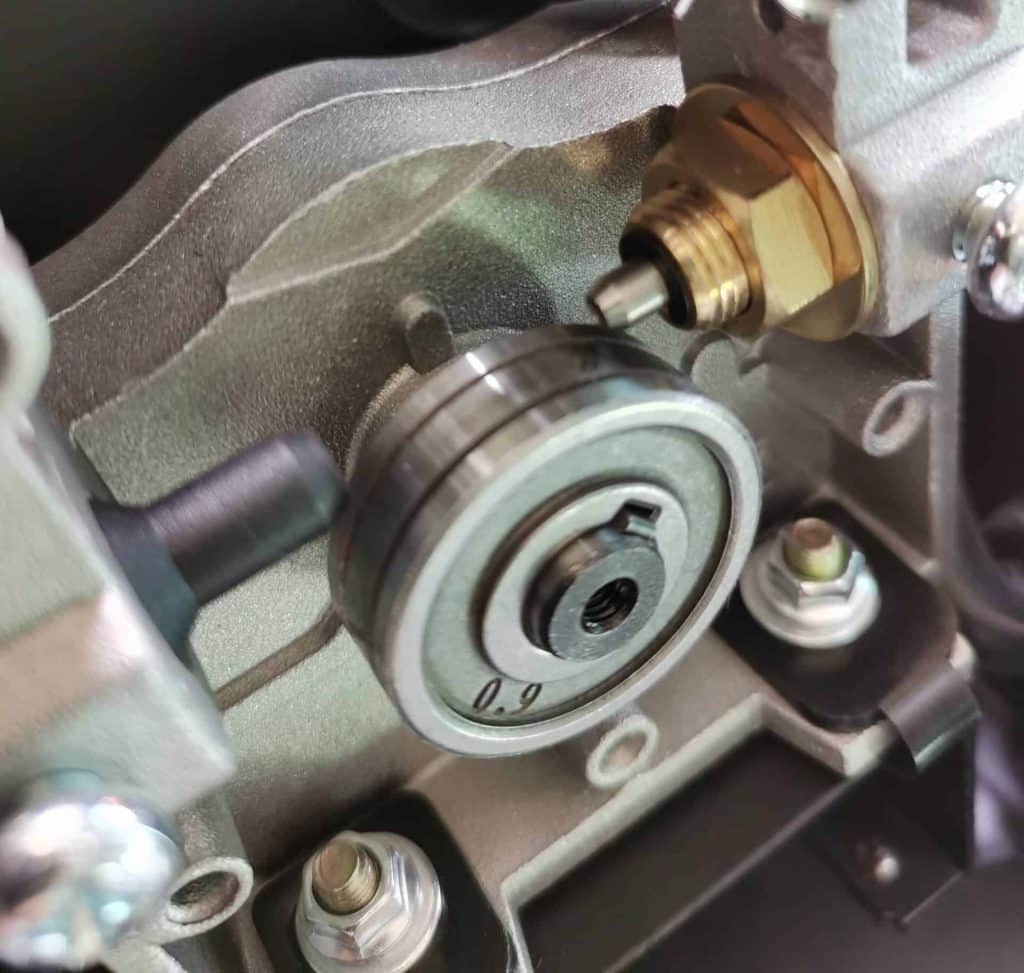 Conclusion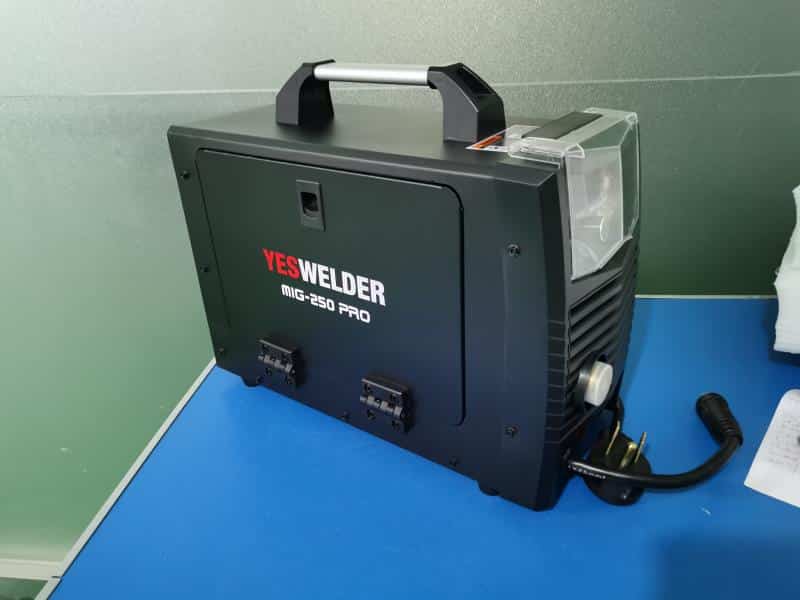 All in all, the Yeswelder MIG Pro 250 is a pretty good machine for the money that you invest in it. I am not forgetting the fact that there are much better welders out there, but all of them cost a lot more. The Yeswelder MIG welder is probably the best piece of equipment that you can get in its price range.
With the ability to perform multiple welding processes (MIG/TIG/Flux/Stick) and combine it with the power it produces and build quality, you get a pretty good machine for your bucks.
Thank you for taking the time to read my review and if you like it and agree with it please share it with your welder friends that may benefit from it and also check the other reviews of this kind of cheaper welders under 500$.
In the past year, we have written a number of reviews on welders and plasma cutters from YesWelder. If you are still interested in this brand and wish to read them, you can find links to the rest of them here.